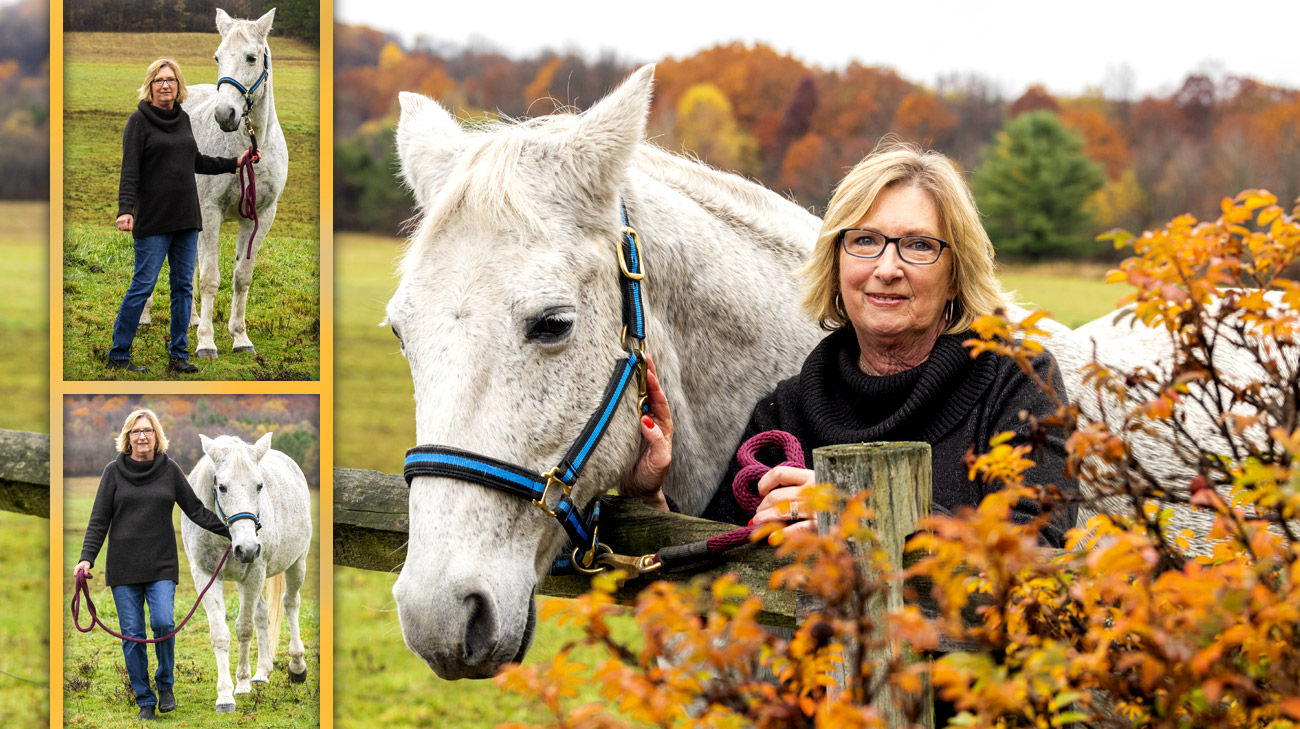 In 1993, Denise Weber was diagnosed and treated for oral cancer at health facilities near her home in Russell, PA. At that time, her palate fistula (tumor and part of her hard palate) and some upper left teeth were removed.
Her surgeon used existing muscles and stitches to attempt to reconstruct her hard palate and close up the hole that remained in the roof of her mouth after surgery.
The reconstruction was not completely successful, so Denise was left with a hole in her palate. To cover the hole, she was fitted with an obturator — a prosthetic device that blocked the opening. The obturator had some teeth attached and was removable, meaning Denise could put it in and take it out.
"I want those individuals to know there is an amazing option available to them. At Cleveland Clinic, they make it so easy."
"I worried constantly about it falling out, dropping it or breaking it," says Denise. "If I did that, with only one prosthodontist in Erie, it would not be a quick fix. Without it, I could hardly speak or eat. But over time, I just accepted things for what they were and learned to live with it."
And that's what she did — until she was diagnosed with breast cancer. After six months of chemotherapy and 33 radiation treatments, Denise beat the disease.
"I was fortunate that I did not need to have a mastectomy. If I could get through breast cancer, why not be as whole as I could be? I started looking online to see if there were any options available to me that would eliminate the need for the obturator," says Denise.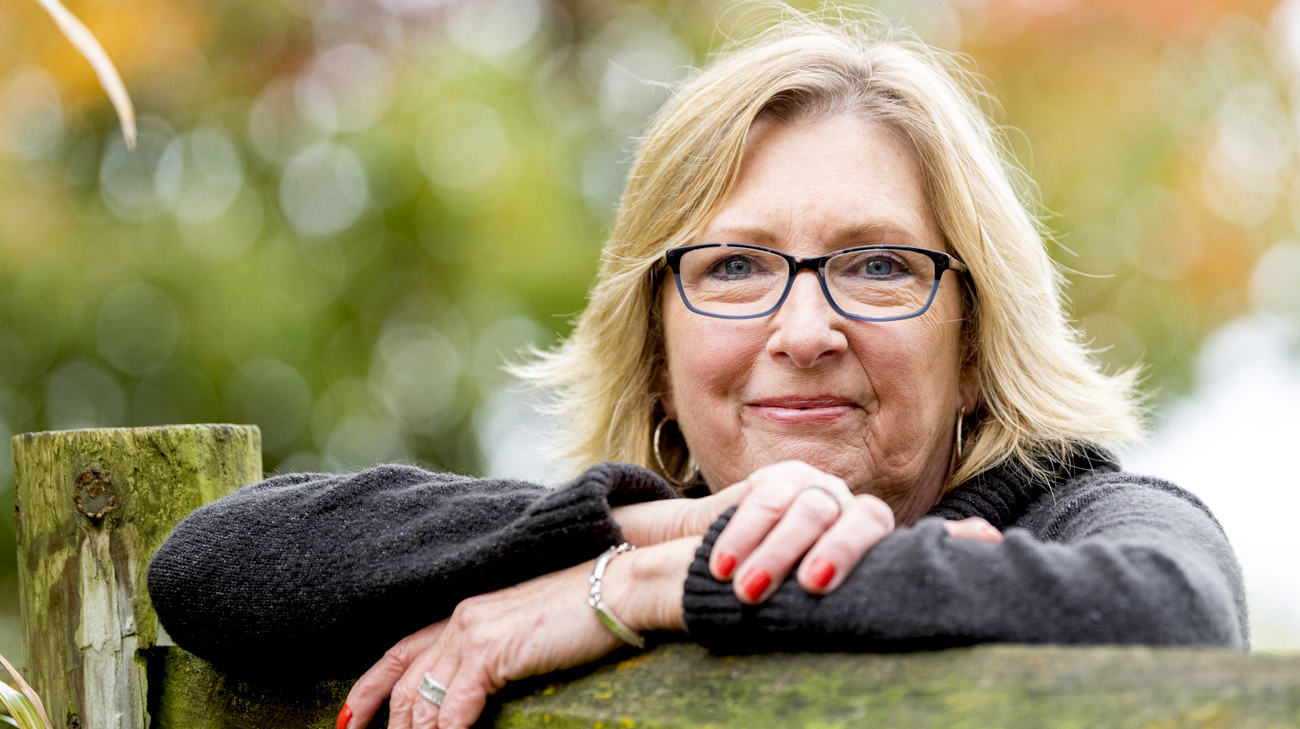 After recovering from free flap reconstruction at Cleveland Clinic, Denise no longer has a hole in her palate. She can speak and eat normally without an obturator.
Cleveland Clinic was just a three-hour drive away, and Denise thought that if there was anywhere she could find what she needed, it was there. She was right. In 2016, after Googling some key words she knew related to her oral cancer, she came across Michael Fritz, MD, Section Head of Facial Plastic and Microvascular Surgery in Cleveland Clinic's Head & Neck Institute.
"I called the main appointment line, explained what I was looking for, and that I'd found information online about Dr. Fritz," says Denise. "The scheduler said she'd call over to his office and explain my situation. She came back on the line and told me that they said 'yes, he does that'. I was able to get in to see Dr. Fritz pretty quickly."
Following an initial consult visit with Dr. Fritz — and despite having some second thoughts and her husband expressing concern that maybe she'd be better off just leaving things as they were — Denise decided to go forward with the free flap reconstructive surgery explained to her by Dr. Fritz.
"Many people have obturators but they are not the perfect solution. Without the prosthetic in place, people are unable to talk. With it in, leaks can happen, leading to chronic nasal irritation," says Dr. Fritz. "Surgical reconstruction using a free flap procedure in which I remove soft tissue and its blood supply from the patient's thigh to reconstruct the palate offers a permanent, problem-free solution."
During a four-hour surgery, Dr. Fritz used transplanted tissue from Denise's thigh to reconstruct the portion of her palate that had been removed many years before, reconnecting blood vessels from her thigh tissue to blood vessels in her cheek. This blood supply is critical for successful healing.
"Following surgery, I had a drain that came out of the crease that goes from your nostril to your mouth, and another in my thigh. I felt like I had a big raw meatball in my mouth, but Dr. Fritz said that the tissue would assimilate, becoming smooth and flat, just like the roof of my mouth on the other side," says Denise. "He was right — within three to four months, I couldn't even tell the difference."
For a couple of weeks following surgery, Denise ate a diet of soft foods, but after that, was told that she only needed to stay away from sharp, hard foods like crackers or potato chips.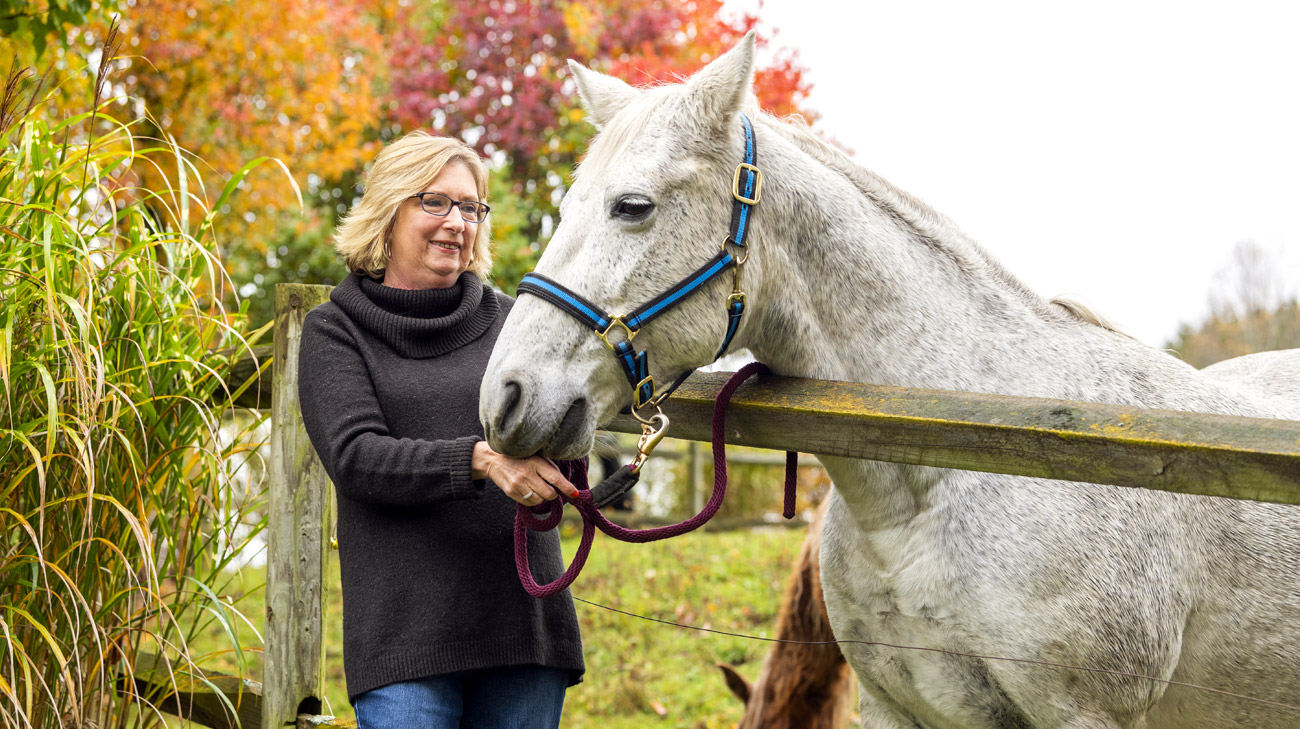 Denise found the innovative care she needed just three hours away from her home in Pennsylvania.
Denise's biggest frustration when she found Dr. Fritz was that his innovative reconstructive surgical technique had not been available years ago when she was first diagnosed with oral cancer. "Things are so much better than they were before. I was functioning fine with the obturator, but now, I've almost forgotten that I ever had it. I can't remember what it was like to not be normal," says Denise.
According to Dr. Fritz, it's standard procedure today to do reconstructive surgery in conjunction with tumor removal. "Using the tissue from the thigh, called an anterolateral thigh free flap, is so forgiving that it is rare we don't fix defects like this. People can walk right away and some folks leave the hospital the day after surgery. The thigh function is not affected – the cost is essentially a leg scar – which is a pretty good trade off to fix part of your face. Our techniques have become so much more reliable that in most situations it just doesn't make sense to leave someone unrepaired," he explains.
Denise is grateful and wants to share her story with others who had oral cancer years ago and are living with a prosthetic and all it entails.
"I want those individuals to know there is an amazing option available to them," says Denise. "At Cleveland Clinic, they make it so easy. It's a great facility where you can go once and get all your tests done. You don't have to go three different times for pre-ops. It's a well-oiled machine there."
Related Institutes: Head & Neck Institute
Patient Stories
Patient Stories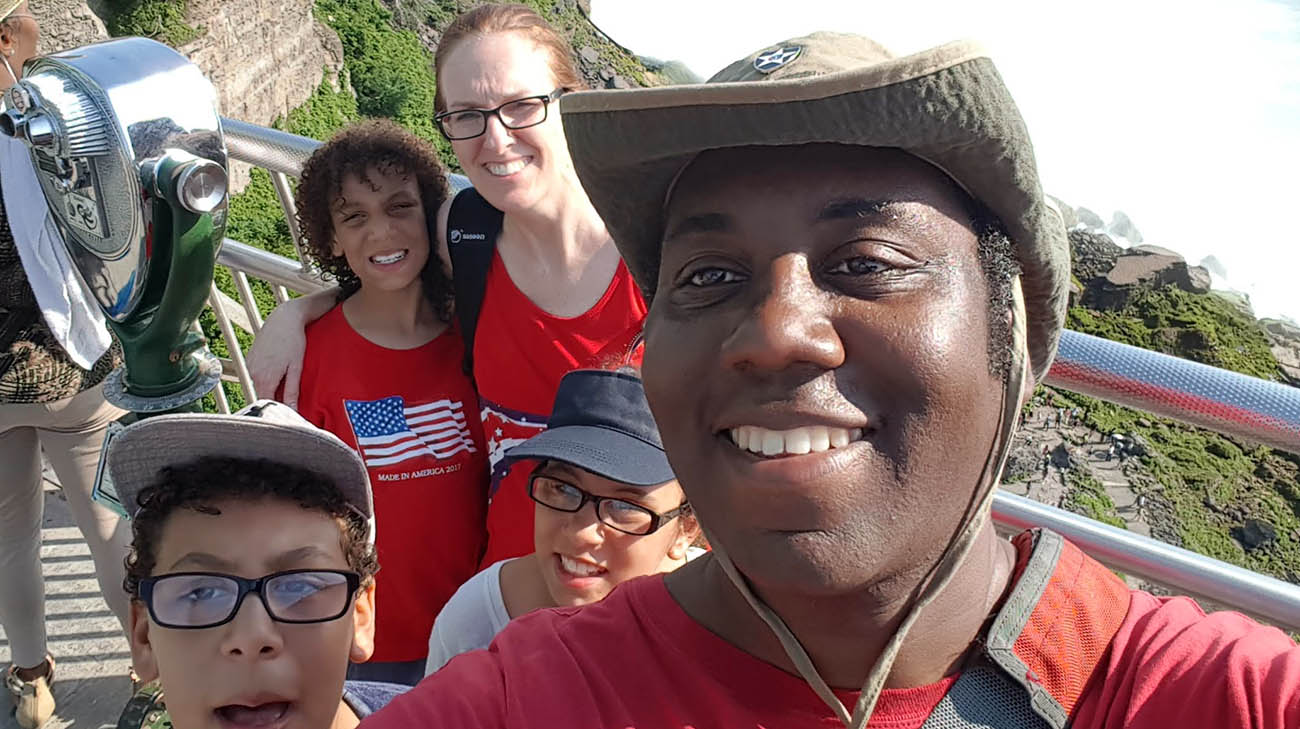 Apr 7, 2021
"Don't ignore the signs that something might be wrong. Don't assume it's something else. Go to the doctor right away."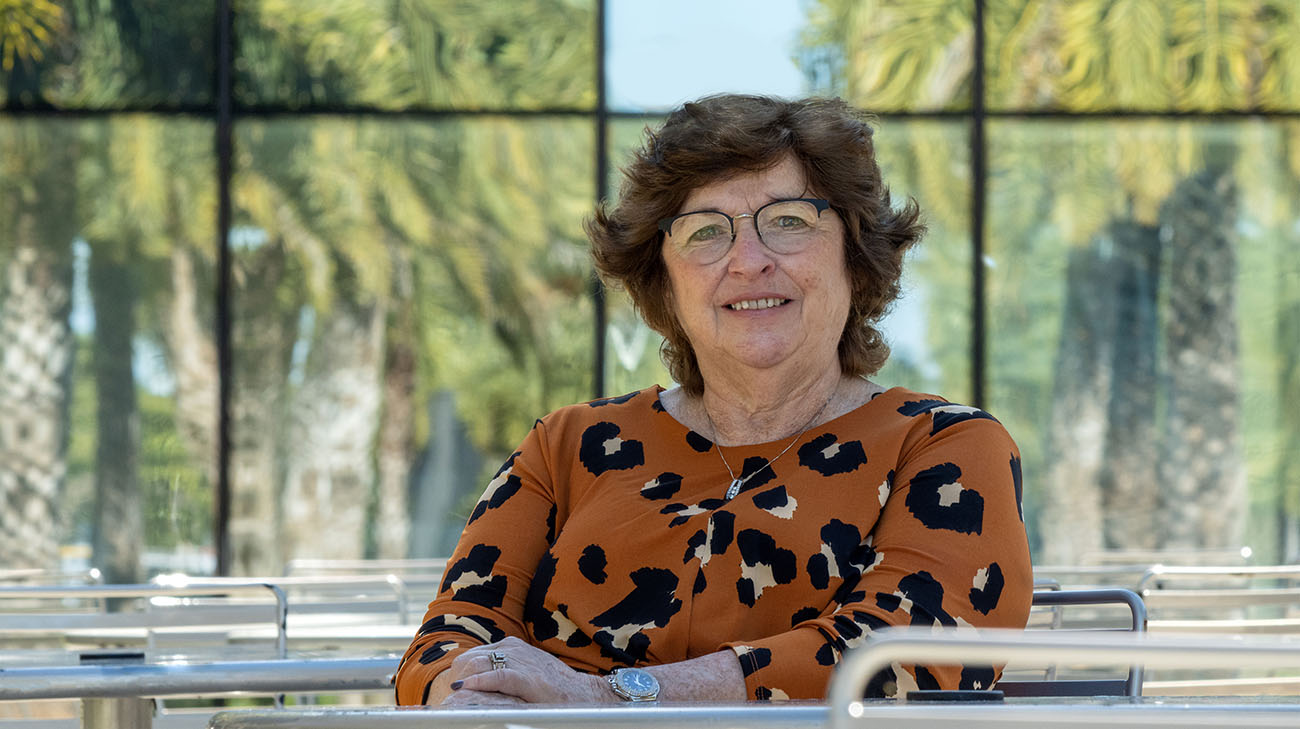 Apr 7, 2021
"Dr. Roy was absolutely fantastic," she said. "He explained everything. I was seriously ill, but he took me, he treated me, and he was just absolutely wonderful. Every team member I had, they were all fantastic."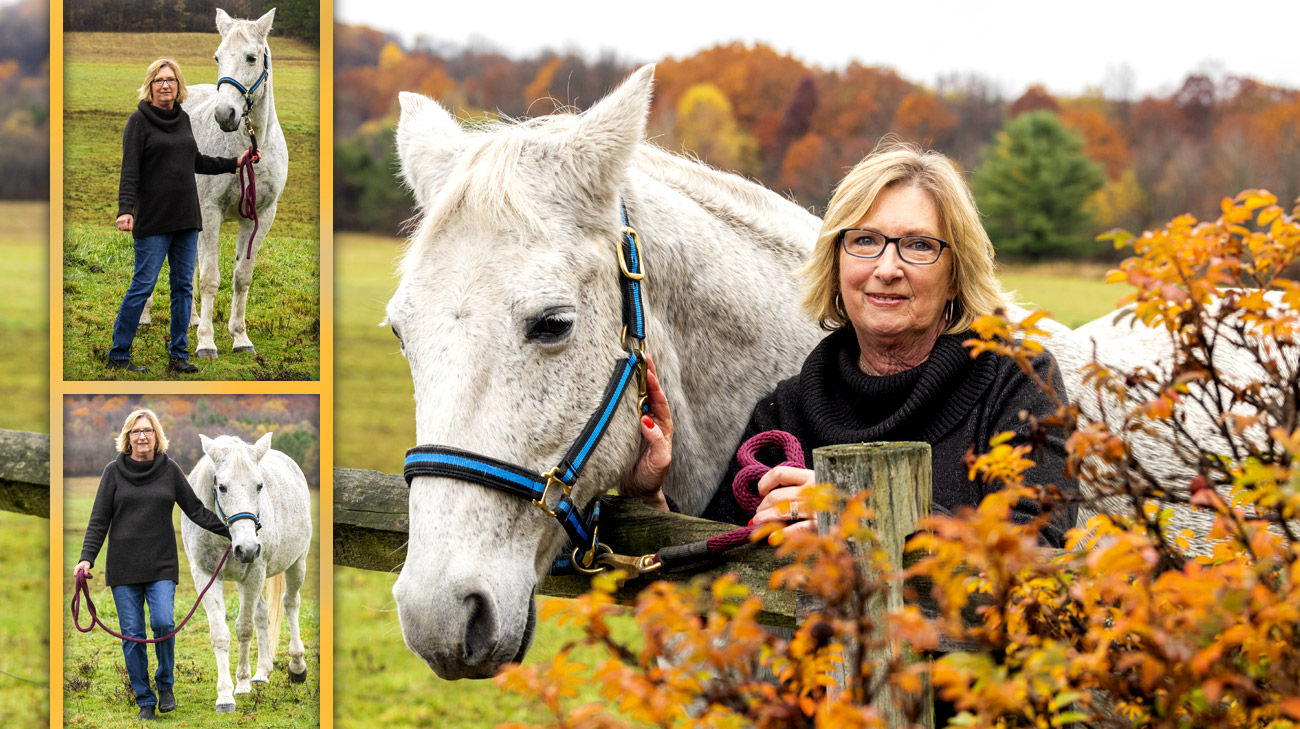 Mar 18, 2021
"I want those individuals to know there is an amazing option available to them. At Cleveland Clinic, they make it so easy."