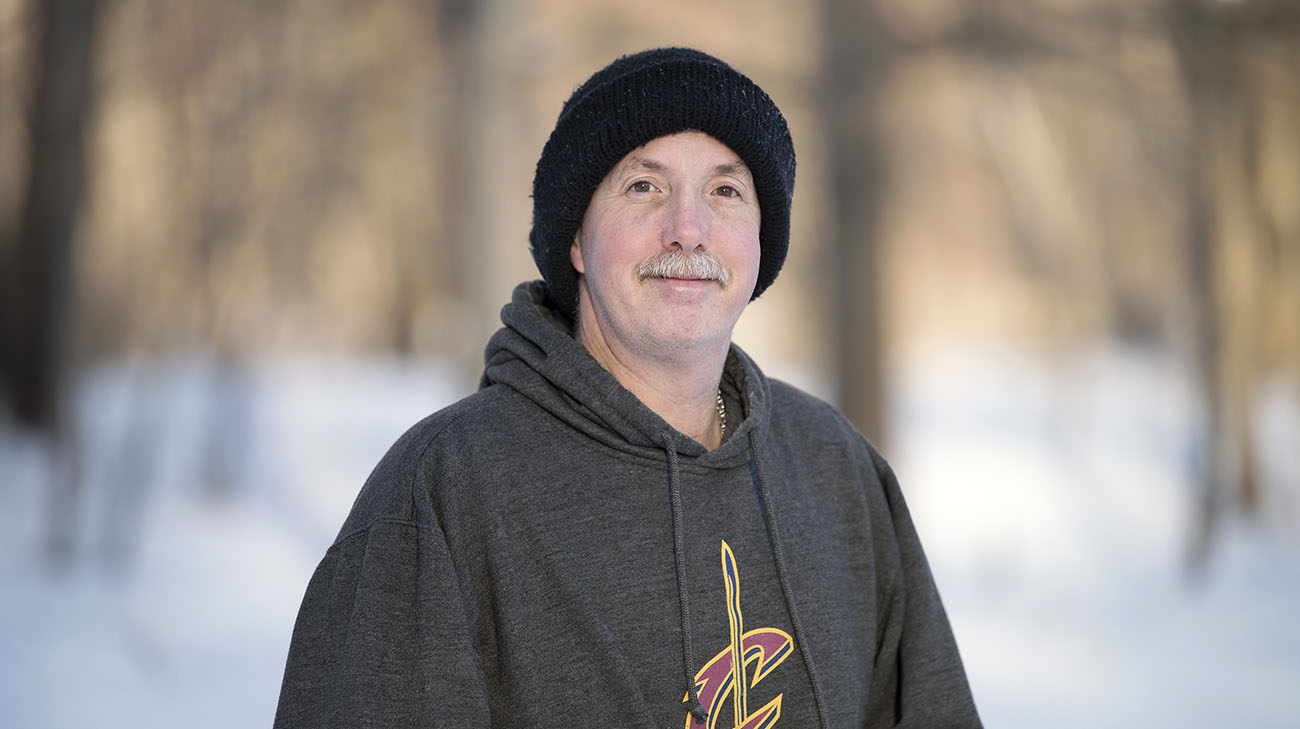 Jay Osborne is a runner, not a racer. In fact, the 51-year-old restaurant kitchen manager is usually one of the last participants to cross the finish line during the half marathons, marathons and even 50-kilometer runs, he competes in for fun.
"I'm usually a caboose runner," says Jay, who has worn a colostomy bag for nearly 25 years due to complications from Crohn's disease, a form of inflammatory bowel disease. "I'm not a quick runner at all."
So, when he noticed his pace becoming even slower, in 2018, he wasn't particularly worried. He attributed it to getting a bit older.
However, there was another reason, and it became evident when he collapsed at a rest stop along a New York state interstate. Jay and wife Lisa were driving home to Mentor, Ohio, after dropping their son, Nicholas, off at his college in Rhode Island. Lisa immediately called 911 and paramedics rushed Jay to a nearby hospital.
Jay, who also experienced slurred speech and droopy facial muscles, temporarily, had suffered a stroke. An MRI revealed it was most likely caused by chronic heart failure due to a significantly enlarged heart.
"I remember thinking, 'What just happened?'," he recalls. "I'd been running for years, and then low and behold, this happens. I had no idea I had heart problems, and I was scared I'd never get back to my life."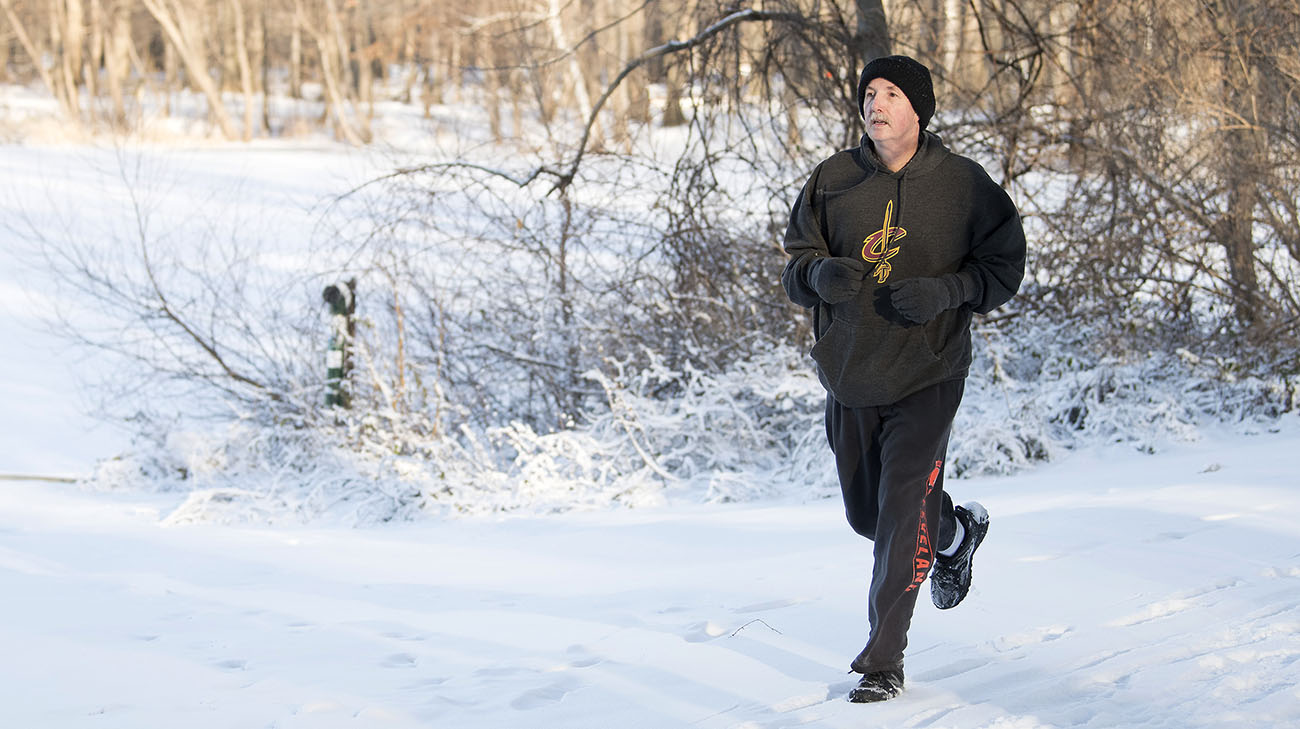 Jay continues to train for long-distance runs in the middle of winter. (Courtesy: Cleveland Clinic)
Back home, a few days later, he met with Cleveland Clinic cardiologist Maria Mountis, DO. Based on an in-depth discussion with Jay and the results of additional cardiac tests, she determined his stroke was cardioembolic, which means a blood clot in his heart had traveled to his brain, temporarily cutting off adequate blood flow.
"My suspicion was that something was brewing with him for several months," says Dr. Mountis, who learned Jay had also endured night sweats and flu-like symptoms a month before the stroke.
An echocardiogram revealed Jay's heart was enlarged, nearly twice the size of a normal heart. Additionally, the volume of blood pumped during each heartbeat – which is called ejection fraction – was about 25%, which is much less than the normal range of 50 to 55%. As a result, his blood flow was sluggish, ultimately forming the clot that caused the stroke.
Dr. Mountis also determined Jay had a left bundle branch block, a disorder that causes the electrical impulses through the heart to travel slower than normal, making the heart function less efficiently. All of these factors made Jay a candidate for cardiac resynchronization therapy, a procedure that implants a biventricular pacemaker and implantable cardioverter defibrillator into Jay's chest to regulate his heartbeat.
In January 2019, Jay underwent a successful procedure. Slowly, he started lacing up his sneakers and running again. By April 2019, he was running two-to-three miles per day. By September, he participated in a 50K run, which he completed in nine hours.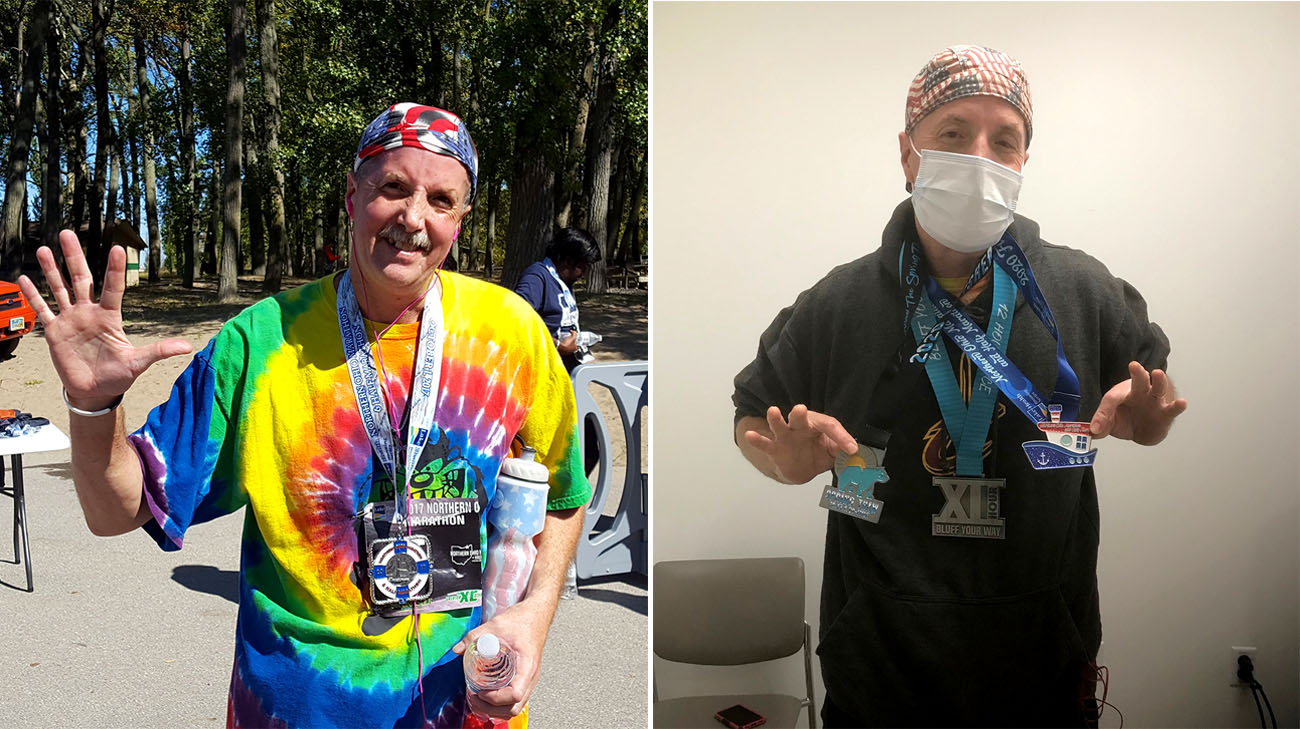 Jay brought his race medals to his latest appointment with Dr. Mountis. (Courtesy: Jay Osborne)
Dr. Mountis was pleasantly shocked by his recovery. She recalls telling Jay, during one of their first meetings, that she'd get him back to running. "But I didn't think he'd get back to marathons!" she exclaims. "I'm so inspired by his spirit and energy. He doesn't let anything stop him."
"You live only one life, so you've got to do the best you can with everything," states Jay, matter-of-factly. "My pastor once said to me, 'You're like a kid. You take everything in stride.' I guess that's how I try to make the best of a bad situation."
Related Institutes: Heart, Vascular & Thoracic Institute (Miller Family), Digestive Disease & Surgery Institute
Patient Stories
Patient Stories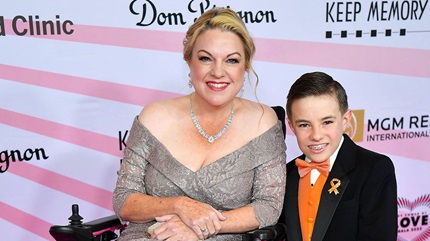 Mar 31, 2023
"I have never felt more embraced, more cared for, more important. And having a 14 year old ask a medical question isn't weird to them."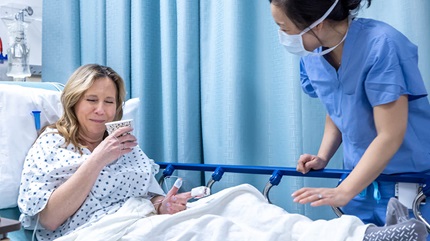 Mar 31, 2023
"I'm just so happy to have my life back."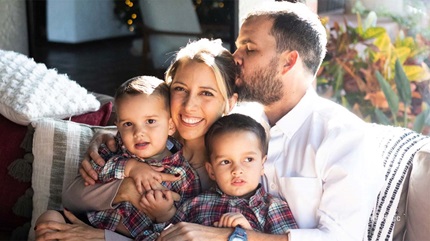 Mar 16, 2023
"Dr. Pieretti took the time to explain how the robotic surgery would work and how quick my recovery would be with this technology. That made me happy because I wanted to get back to my regular life fast."