Jacob Bleil and Allison Rees have been friends since middle school. Every year, they carry on a tradition of exchanging Christmas presents. "Usually, we get each other little gag gifts or funny things," says Allison, 22, of their 2019 gift exchange, which took place in January 2020. "I got him a T-shirt, and I thought he was going to give me something fun."
When she opened the bag 22-year-old Jacob had brought to their favorite coffee shop, Allison found a small, stuffed animal inside – oddly shaped like a kidney. A handwritten note accompanying it told her there was nothing little or lighthearted about this gift.
"Hope you're free February 13th," Jacob had written. "WE ARE A MATCH!"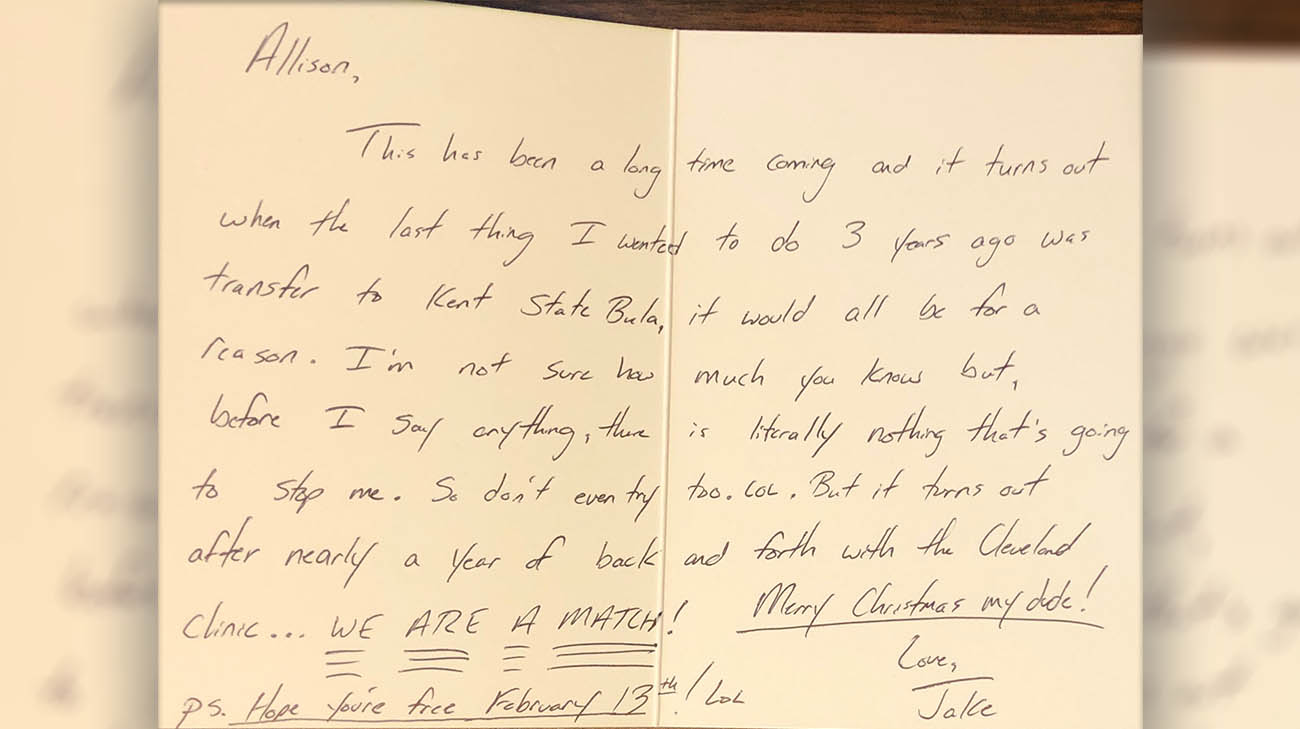 Jacob wrote this letter for Allison to let her know he matched as her kidney donor. (Courtesy: Allison Rees)
Stunned, Allison immediately burst into tears. Jacob was giving her the gift of life. He matched to be her kidney donor.
"Jacob's never going to let me thank him in some elaborate way. He's just not like that," says Allison, nearly a year after her life-altering surgery. "We were already really close, but now we're always going to be in each other's lives because of this. With the kidney, I'm a completely different person now."
For years, Jacob knew little about Allison's medical condition. Although she would sometimes have extended absences from high school, she spoke very little about having granulomatosis with polyangiitis (GPA), formerly known as Wegener's, which is a rare disease of the blood vessels that can seriously damage organ systems. In Allison's case, it affected her lungs and kidneys.
"It was something she never talked about," recalls Jacob. "I was able to pry some information out of her, but she very clearly told me she didn't want any of her friends to (be tested as a kidney donor). She was worried that if she talked a lot about it, it would guilt us into doing it."
A volleyball player who also ran track at Edgewood High School in Ashtabula, Ohio, Allison was a sophomore when she began feeling rundown. Thinking it was the flu, she visited her pediatrician on a Friday. A simple blood test revealed some unusual results. At her doctor's insistence, Allison underwent a full blood workup at a local hospital. Soon after arriving home, she was told to immediately head back to the hospital.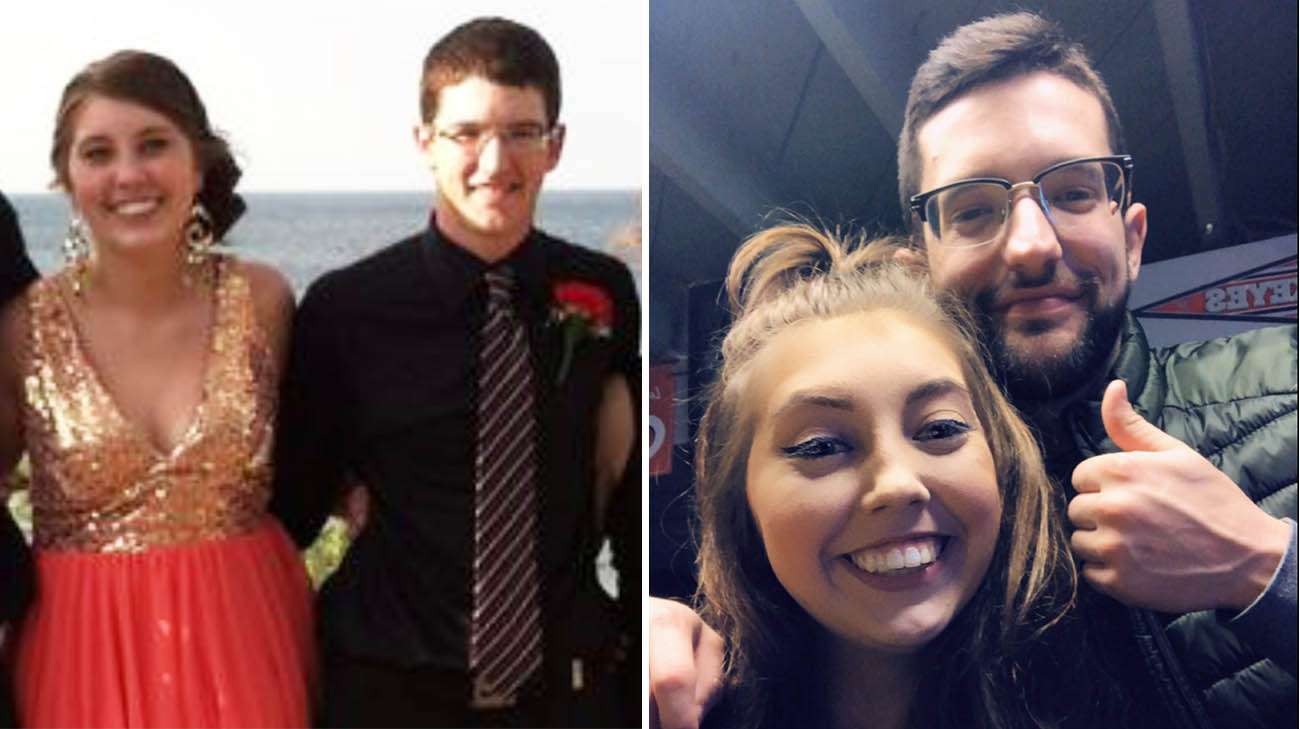 Jacob and Allison have been friends since middle school. (Courtesy: Allison Rees)
"At the time, the diagnosis made me angry," Allison says. "This is a disease that isn't common in younger people, and all of a sudden, my kidneys were shutting down. Was it something I did? Was I born with it? I just had to learn to accept it."
For the next two years, Allison was treated at Cleveland Clinic and took an oral chemotherapy medication, which put the autoimmune disease into remission. She cut her long brown hair much shorter, as the drug was causing it to thin and fall out. With her energy somewhat depleted, she switched from track to field events (shot put and discus) that required little running.
Her life was fairly normal, until the condition flared up a month after she graduated high school. Her lungs filled with blood and her kidneys worsened, requiring her to begin undergoing hemodialysis, a procedure to clean the blood using a dialysis machine. She underwent the treatment every Monday, Wednesday and Friday, for 3 ½ hours at a time.
"That time was extremely scary for me, because before, I'd be fine for two years and could pretty much do anything I wanted," recalls Allison, who had to have a catheter placed in her chest and a fistula inserted into her arm to facilitate the hemodialysis treatments.
According to Alvin Wee, MD, Program Director for Cleveland Clinic's Kidney Transplant Program, dialysis can be particularly hard for teenagers. "Physically they can endure it because they are young, but emotionally and mentally, it's very tough. When I see young people on dialysis, it breaks my heart."
Nevertheless, Allison endured, but doctors shared some devastating news with her. Allison's condition would prevent her from going away to college. Disappointed, Allison nevertheless soldiered on, enrolling at Kent State Ashtabula and taking classes two days a week, close to home. She was already on the National Kidney Registry, beginning the often-lengthy wait for a living or deceased donor.
Late one night, Allison didn't feel well. She went into her bathroom and suddenly began vomiting blood. "It looked like a murder scene in there," she recalls. "Blood was everywhere."
Weakened by the blood loss, she collapsed to the floor. Barely conscious, she knocked repeatedly against the bottom of the bathroom door, until her dog began barking. That awakened her mother, Paula Kister, who called 911. Within an hour, Allison was flown by helicopter transport to Cleveland Clinic, where she spent three days in intensive care.
"I went into it with the mindset that I'd get a kidney when I was supposed to get a kidney. I knew the wait could be long," recalls Allison.
Jacob, who was majoring in finance at Kent State's main campus 90 minutes from home, transferred to Kent State Ashtabula for a semester, before graduating from Penn State. That's when he reconnected with Allison, learned more about her condition, and unbeknownst to her, began the donor testing process.
"I could tell how much (her condition) was affecting her life. And how she felt left out of the normal college experience," he states. "I didn't know much about kidney donation, but I think life is all about trying to love and to give to others. That was my goal – to change Allison's life."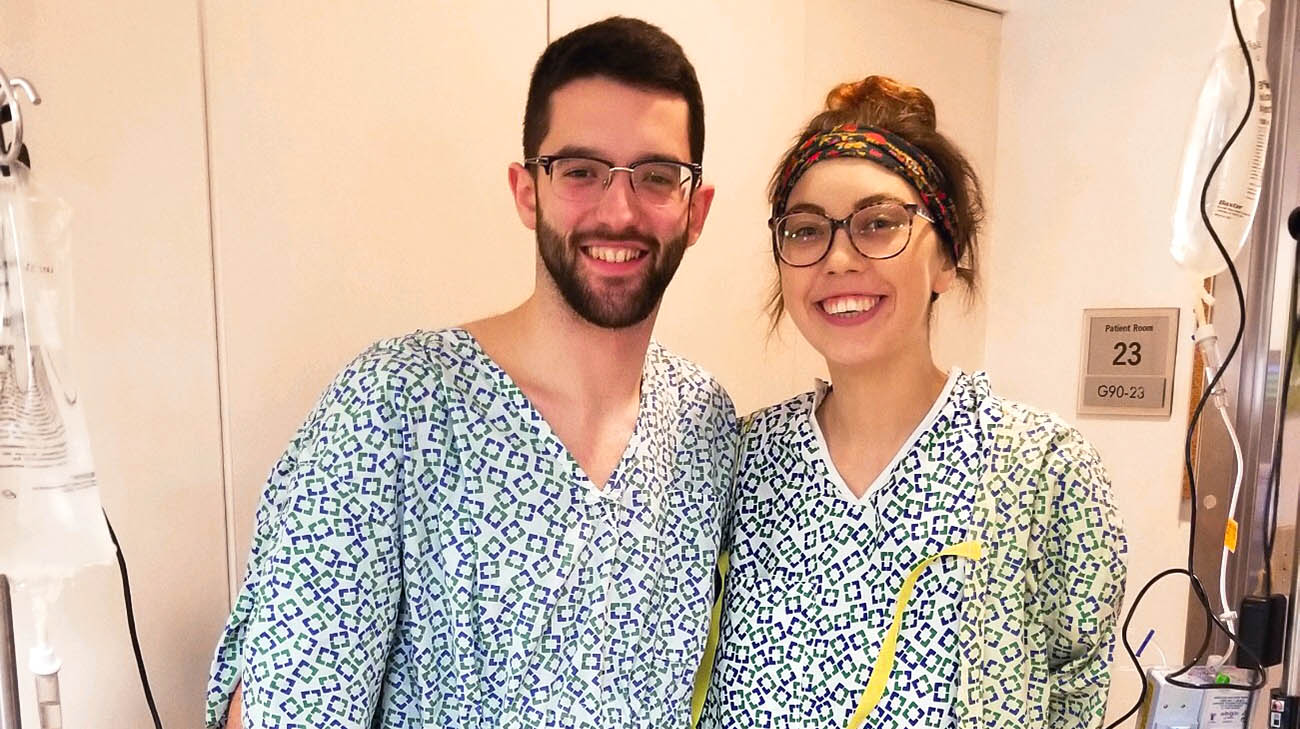 Jacob and Allison, at Cleveland Clinic, in February 2020. February 13, 2021, marks their 1-year transplant anniversary. (Courtesy: Allison Rees)
For nearly a year, Jacob underwent the detailed living donor testing process at Cleveland Clinic to determine if he was a match. In addition to several medical tests, potential donors typically meet with a social worker, independent living donor advocate and a bioethics professional to ensure they are physically and mentally able to donate a kidney.
"I wasn't worried about Jacob," says Dr. Wee. "He was determined and very mature in his thinking. He knew what he was getting into." Dr. Wee removed Jacob's kidney by performing a laparoscopic donor nephrectomy, which requires just three small non-muscle-cutting incisions rather than one large incision in the abdomen. Meanwhile, David Goldfarb, MD, transplanted the harvested kidney into Allison.
Three weeks after revealing his "gift," Jacob and Allison underwent their surgeries. Jacob, an employee benefits consultant, was back at work in a couple of weeks. Soon after, the former high school basketball, baseball and golf player began running, logging 100 miles in the month of May alone.
Allison's recovery took a bit longer as expected, but she's now attending Kent State Ashtabula full-time and expects to graduate soon with a degree in English and communications.
Restricted from seeing one another by the continuing COVID-19 pandemic, the friends nonetheless plan to hold a belated 2020 Christmas gift exchange in the near future.
"Jacob joked and said, 'We're not going to do presents again, are we?'" Allison says with a laugh. Nearby, on her bookshelf, sits a reminder of last year's gift – the kidney-shaped stuffed animal.
Related Institutes: Glickman Urological & Kidney Institute
Patient Stories
Patient Stories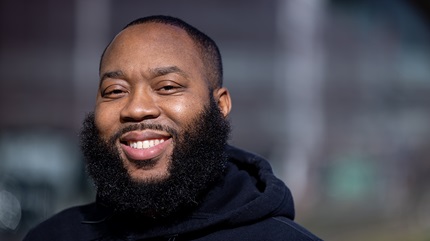 Dec 1, 2022
"Although you may have HIV, there is still a chance for you. There are options for you. You can still get a kidney. You can still come get back to a normal life."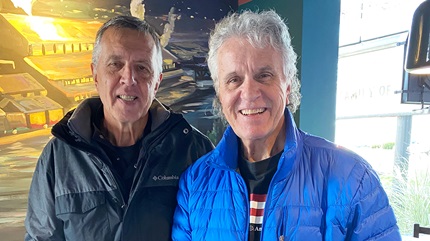 Nov 23, 2022
"Pay attention to your body. If you feel like there's something not right, there's probably something not right."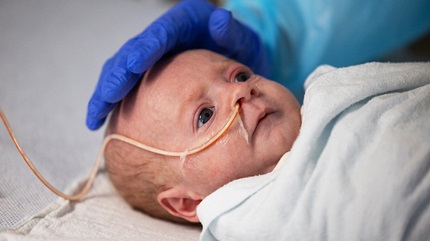 Nov 22, 2022
"I'm so glad we got Max examined right away."