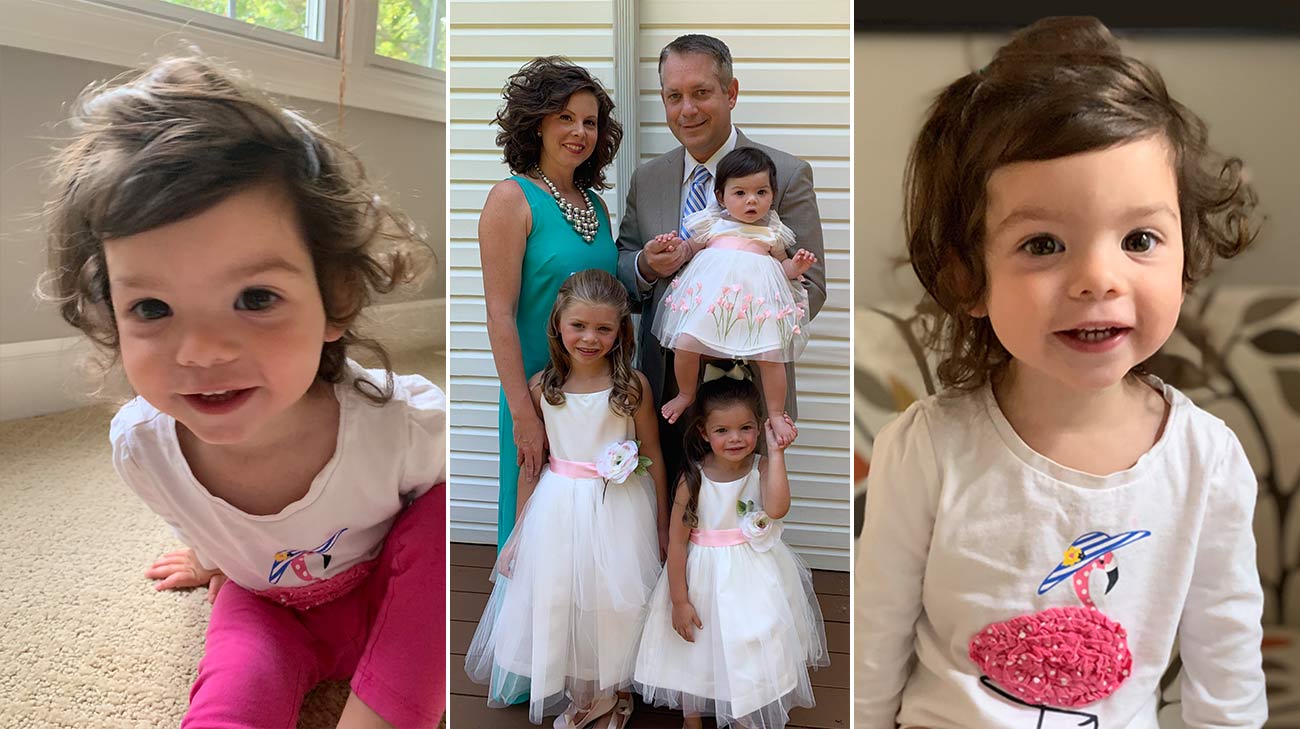 As an infant, Abigail Bull struggled with eating. She took in very little while nursing, which worried her parents, Elizabeth and Michael. "When she was 6 months old and we started to introduce solid food, she was not having it," Elizabeth says. "She was a child who never put toys in her mouth, and I noticed that very early on. She was very different from her older sisters. She really didn't like food and hated sitting in the high chair. I gave it some time, but it still wasn't going well. At her nine-month visit with the pediatrician, she said that Abigail should be showing some signs that she's ready to eat solids, but she wasn't."
Her pediatrician recommended a free, tax-supported, early-intervention program called Help Me Grow. A team visited Abigail at her home in Chagrin Falls, Ohio, and tested her for health conditions including autism. "They ruled those out immediately and said she was very normal, except for the eating," Elizabeth says.
Still, no one knew what was causing Abigail's problems. In the fall of 2019, when Abigail was about a year old, the Help Me Grow experts referred the family to Cleveland Clinic Children's Feeding Program, the only one of its kind in Northeast Ohio.
"You could see just how dedicated the staff was," Elizabeth says. At first, Abigail was seen by Pediatric Gastroenterology, which determined that her eating problems were caused by delayed gastric emptying. She also was seen by the Infant Nutrition team, including a developmental pediatrician, and outpatient Occupational Therapy. When her progress plateaued, she was referred to the Feeding Program team, which includes Cara Cuddy, PhD, a pediatric psychologist and Director of the Children's Feeding Program, and an occupational therapist and a dietician, who worked with her for ongoing appointments.
In the following weeks, the family made frequent trips to Cleveland Clinic's main campus to meet with Dr. Cuddy. Onsite visits were needed to assess and address Abigail's eating habits, as well as obtain accurate height and weight measurements through precise instrumentation. However, during the start of the coronavirus pandemic in March 2020, in-person appointments were canceled for the next several months. The visits became virtual.
Dr. Cuddy and her team were able to convert all of their patients' in-person consultations to virtual visits practically overnight, maintaining consistency in patient care at a difficult time. Although weights and measurements by parents at home were less precise, virtual visits gave Dr. Cuddy insight into her patients' behavior in their own surroundings, allowing for adjustments to produce a better outcome, she says. Surprising to her, Dr. Cuddy adds, is that even with this format, Abigail and other young patients continued to have productive visits.
For example, she says, one feeding technique is to use distraction, such as putting on a favorite video or television program while the child eats. "Abigail's mom reported that this wasn't working well at home, and we couldn't figure out why until we could see for ourselves by being 'in' their home. We were able to help her make some adjustments, such as repositioning Abigail's high chair. In our office, we seat Abigail three feet from the screen, but at home, her chair was across the room from it. She had to be moved closer to the stimuli, which is a cartoon that she likes. This virtual visit allowed us a window into the family's typical environment that we otherwise wouldn't have had."
Now, with the easing of pandemic restrictions, Dr. Cuddy's team schedules a hybrid of virtual and office visits. The Bulls resumed some in-person appointments but also continue to have remote visits.
Although Abigail, who turned 2 years old in September, is still small for her age, she is healthy and doing well, Elizabeth says. "She's interested in food and partakes in meals. She loves doughnut holes!" Her big sisters Grace, age 8, and Claire, age 5, help feed her.
"I love Dr. Cuddy," Elizabeth says. "I trust her, and I like her style. Abigail responds really well to her. I was very impressed by the virtual visits and how easy they were to access. We didn't drop a beat in her care. Abigail needs this multidisciplinary team of specialists, and we have gotten where we are because of their tips. They always make you feel supported and like you're not in it alone."
This story is part of a series on virtual medicine at Cleveland Clinic Children's:
Related Institutes: Cleveland Clinic Children's
Patient Stories
Patient Stories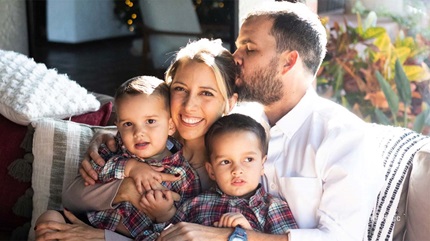 Mar 16, 2023
"Dr. Pieretti took the time to explain how the robotic surgery would work and how quick my recovery would be with this technology. That made me happy because I wanted to get back to my regular life fast."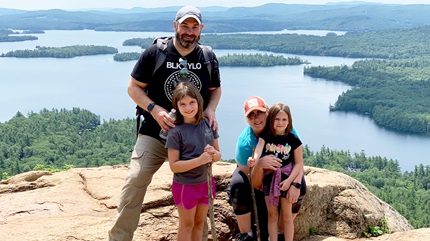 Mar 14, 2023
"If you notice any change with your body, get it checked out regardless of how insignificant you think it might be. If something hadn't made me go to a doctor, I might not be here today."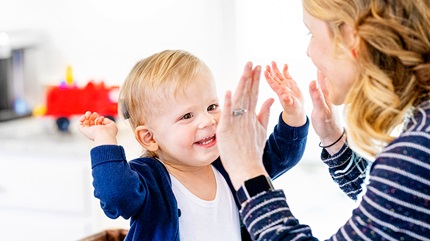 Mar 3, 2023
"From being born essentially deaf, to now singing lullabies. It blows my mind. Corbin is not just meeting developmental milestones, he's surpassing them."