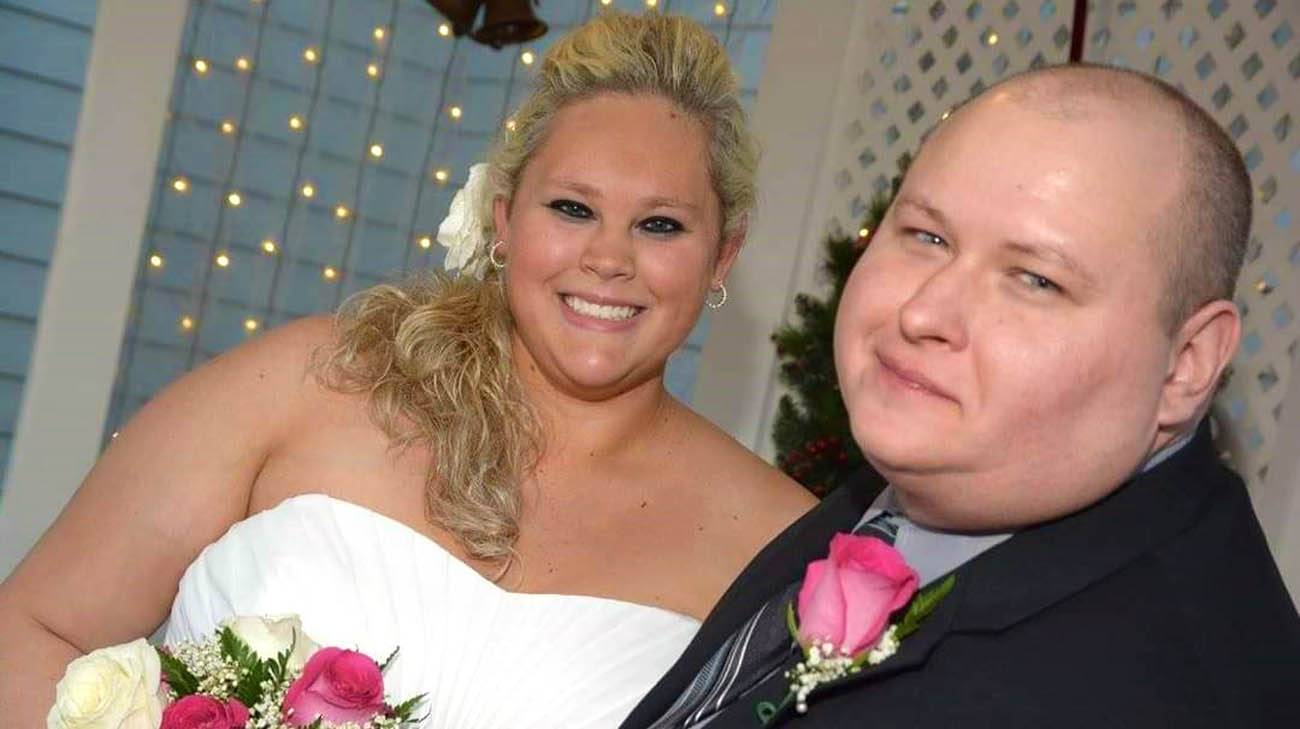 Lying on the floor of his bedroom, his face turning purple from lack of oxygen, John Tooley, emitted an eerie sound with every halting breath.
"They were death rattles," says Jessica Tooley, his wife of five years and a cardiothoracic surgery nurse, of the harsh breathing produced by fluids accumulating in John's throat and chest, which occurs when someone nears death. "I knew I had to (perform) CPR quickly."
John, 41, and Jessica, 34, are both nurses at Cleveland Clinic. Even though Jessica had prior experience with cardiac arrests in the operating rooms, when John awakened, coughing and struggling to breathe, and then collapsed to the floor on a Tuesday morning mid-March 2020, she panicked. However, it was just for a moment since she knew his life depended solely on her.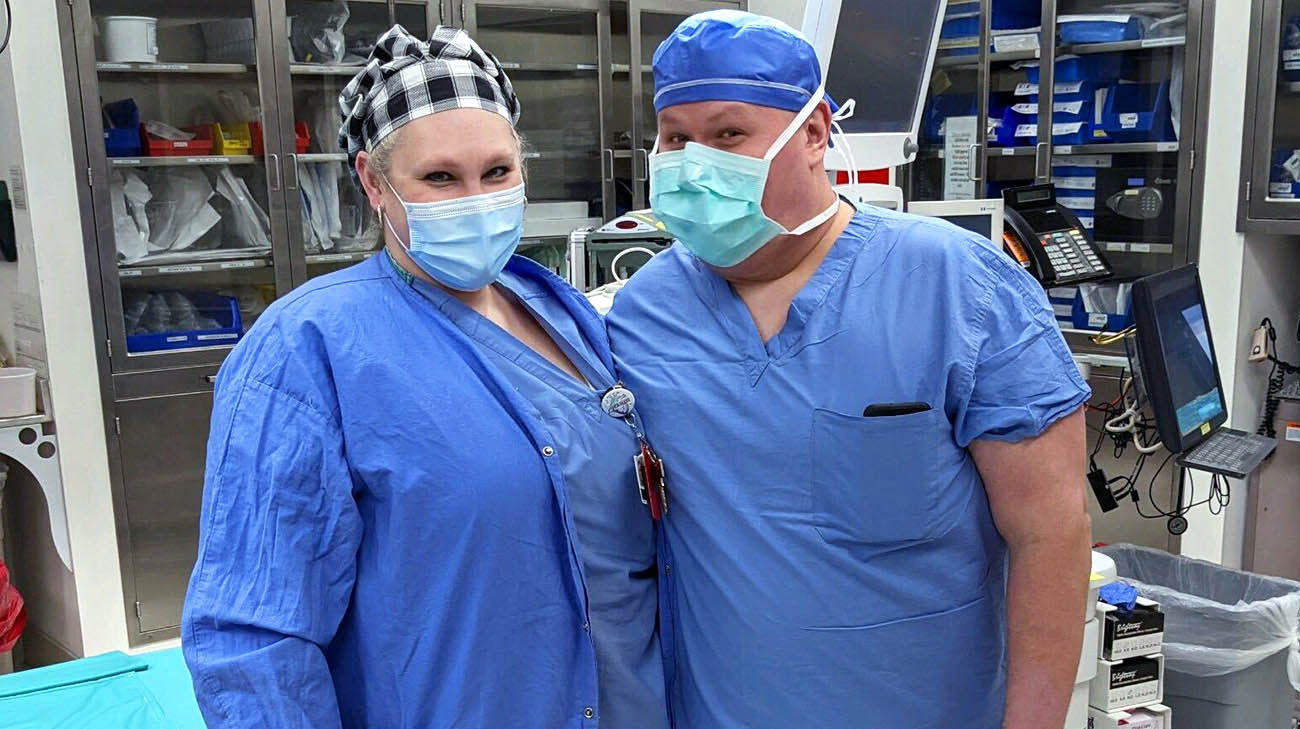 Jessica and John are both nurses at Cleveland Clinic. (Courtesy: Jessica Tooley)
Immediately, Jessica called 911. Then, she pried open John's mouth, which had clenched shut during a seizure that accompanied his sudden heart failure, and began performing cardiopulmonary resuscitation (CPR), while waiting for paramedics to arrive at their Westlake, Ohio, home.
"I really tried to keep my composure," recalls Jessica, of her 10-minute ordeal, during which she repeatedly pumped her stacked-together hands on John's chest. "I have experienced many emergencies in the OR. But this time I was all alone. It was such a helpless feeling."
When paramedics burst into the room, they took over John's care from an exhausted Jessica, continuing CPR. They also administered an electric shock to his heart using an automated external defibrillator (AED), as well as six rounds of the drug epinephrine – with the hopes of regulating his weak and erratic heartbeat.
By the time John arrived at a nearby hospital, he continued to suffer occurrences of ventricular fibrillation (VF), a rapid-fire heart rhythm that is usually caused by a heart attack, and can often result in death.
Doctors were shocked to learn from initial testing that John's coronary arteries were free from any blockages. "That added a layer to the mystery," says Jessica.
Physicians made the decision to send John, by critical care helicopter transport, to the main campus of Cleveland Clinic. First, however, Jessica – who had driven separately to the hospital – was granted a brief moment with her unconscious husband.
Wearing personal protective equipment (PPE) required because of the COVID-19 pandemic, and sobbing, she held his hand: "I just told him that he had to be OK. That I did the best I could do (with CPR) and that he couldn't leave me."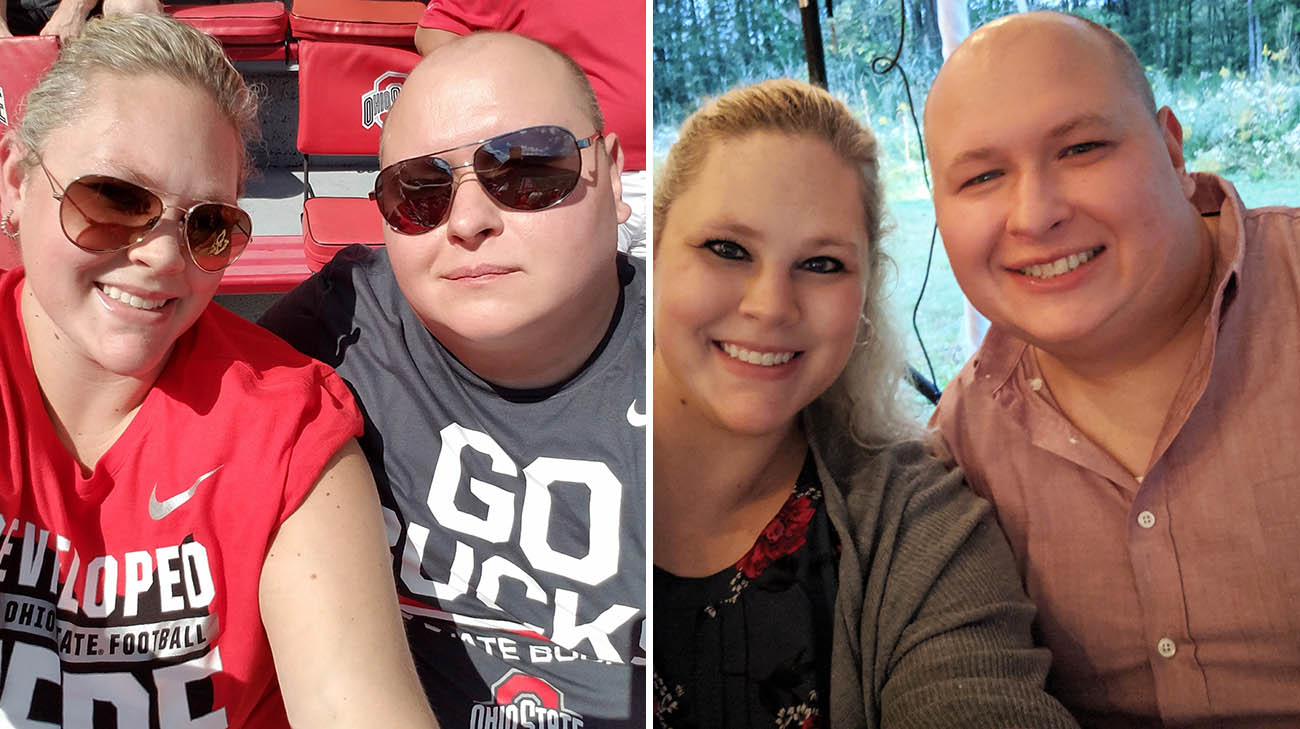 Jessica and John have been married for five years. (Courtesy: Jessica Tooley)
Anxiously awaiting his arrival was a team of critical care specialists – many who knew both John and Jessica -- in the Cleveland Clinic Medical Intensive Care Unit (MICU), headed by its director, Eduardo Mireles-Cabodevila, MD.
As Dr. Mireles-Cabodevila recalls, John's emergency occurred during the early days of the COVID-19 crisis. "Because John is a health care worker, when we got the call he was in respiratory failure and on a respirator, we feared his critical condition may have been caused by the coronavirus, which is known to sometimes cause serious inflammations of the heart," says Dr. Mireles-Cabodevila.
"He arrived just as we were getting the first surge of COVID patients One of our suspicions was, 'Is this COVID-induced myocarditis?'" he explains, adding that the team was also worried John's severe cardiac arrest may have caused enduring damage to the function of his brain and other organs.
John was on a respirator and receiving medications that were critical to stabilizing his condition and protecting his brain from injury. After John tested negative for COVID-19, the team found the aforementioned VF was due to cardiomyopathy caused by myocarditis (inflammation of tissues around the heart).
Ultimately, John was found to have been infected with Coxsackie B virus, which was effectively treated by medications. One day after his arrival at Cleveland Clinic, John suddenly awakened and his brain function was normal.
"The first memory I recall after I woke up was my wife briefly telling me what happened," John says. "I didn't have any recollection of the event, the day it happened or even the day before it happened."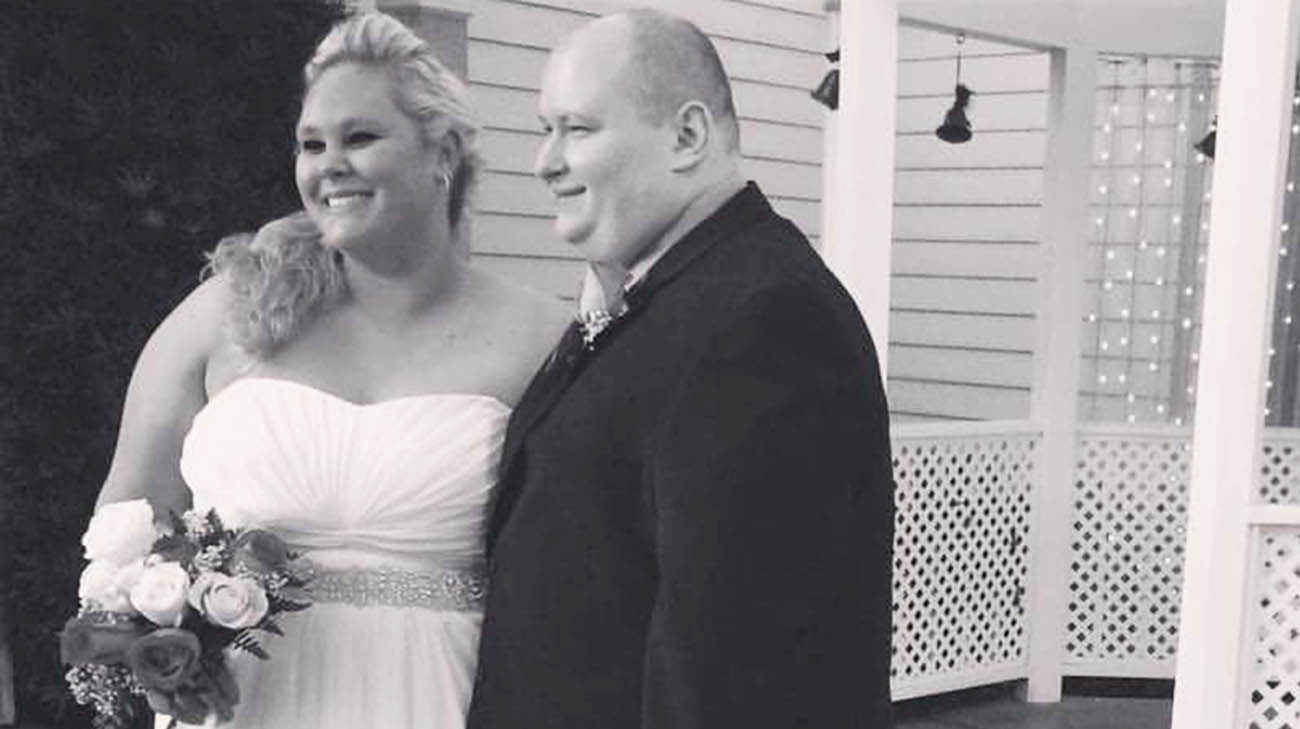 The couple got married in Las Vegas, in November 2015. (Courtesy: Jessica Tooley)
Soon, John would learn of the critical role Jessica played in saving his life. Indeed, Sudish Murthy, MD, PhD, cardiothoracic surgeon and part of the team that works closely with John and Jessica, calls her actions heroic.
"Jessica single-handedly kept John alive until additional help could get there," states Dr. Murthy. "She was able to tap into that remaining element of (John's) life and keep that ember stoked until the troops arrived. It's just an amazing story."
Dr. Mireles-Cabodevila agrees and encourages anyone with the time and inclination to get CPR training. "She saved him. She brought him through. The moral to the story is: CPR saves lives."
John required the insertion of an automatic implantable cardioverter defibrillator (AICD), a device in his chest that can monitor and correct abnormal heart rhythms. Still, he was out of the hospital within two weeks, and returned to work in about three months.
"I feel like I'm back to normal," he says. "I have such gratitude for my wife and all of the healthcare personnel who helped bring me back."
Related Institutes: Heart, Vascular & Thoracic Institute (Miller Family), Respiratory Institute
Patient Stories
Patient Stories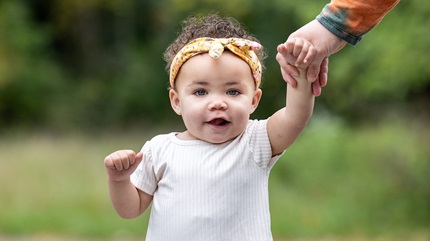 Sep 29, 2023
"Following her procedures, Adaya has defied the odds. She's hit all of her milestones so far. She's crawling and getting around wherever she wants to go."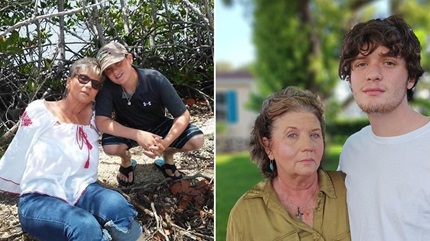 Sep 28, 2023
"It was worth every moment of it to know I was going to be there to see my son grow up."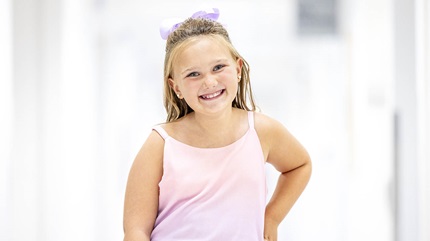 Sep 22, 2023
"This wraps up a chapter in her life we hope we never have to reopen. Audrey handled everything like a champ, and we are so grateful and proud."