Nic Brown sat in isolation, struggling to survive on a ventilator, after being diagnosed with coronavirus (COVID-19). The one window he had to life outside his hospital room, became the most impactful window of his life.
His caregivers in the medical intensive care unit (MICU) at Cleveland Clinic – where a dedicated team, including doctors and nurses, treat the sickest of the sick – used that pane as a channel for uplifting messages.
"Every day I was there, especially when I was on a ventilator and full life support, the staff would write on the window the goals for me to try and reach each day," says Nic, who is no longer in intensive care. "They would encourage me. One day someone wrote, 'We will get you home.'"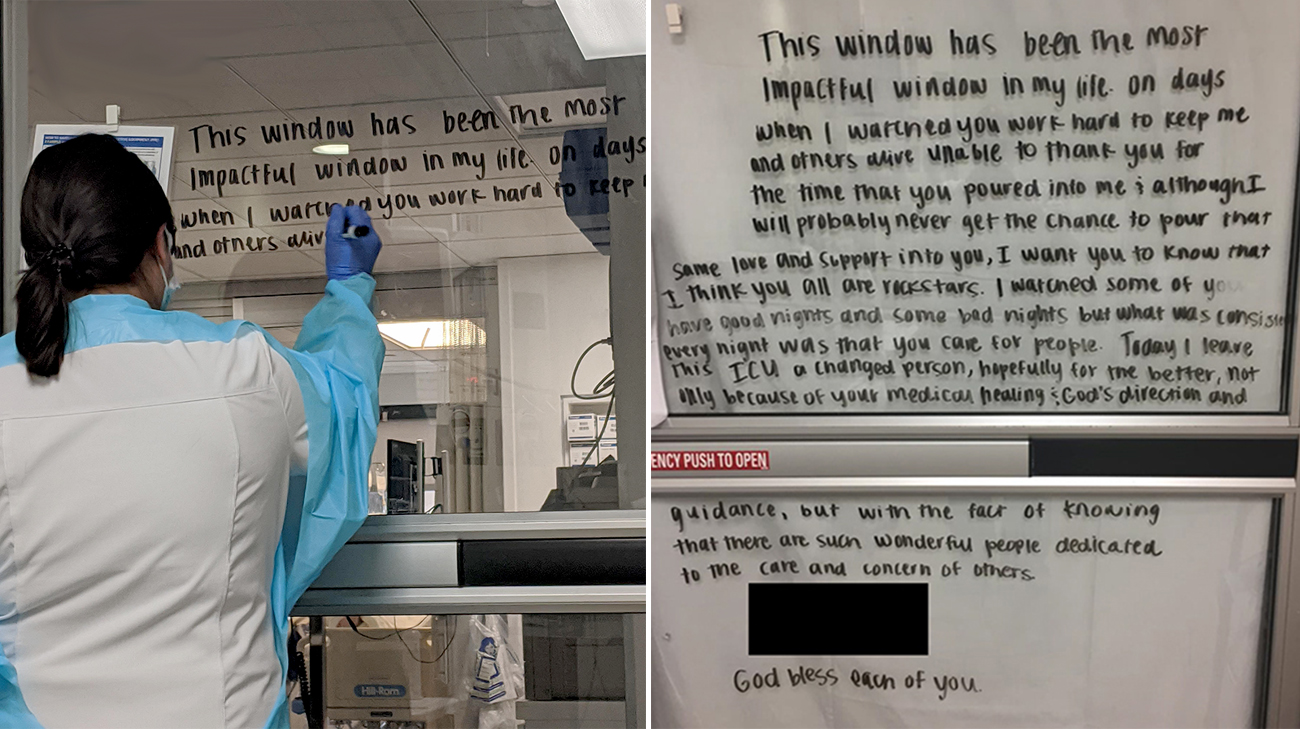 Nic asked one of his nurses to help him write his message of gratitude on the glass door, because he was too weak to do it on his own. (Courtesy: Nic Brown)
To return the favor, Nic penned a letter to his care team as he was being moved from the MICU to a step-down unit at the hospital. An excerpt from the message reads:
"I watched you work hard to keep me and others alive, unable to thank you for the time that you poured into me — and although I will probably never get the chance to pour that same love and support into you, I want you to know that I think you all are rockstars."
"Part of why I left the note on the window is because I don't know that I've ever seen such selfless people in my life. I really saw the love of God through them. They don't know me, but they cared for me like I was a member of their family. It's been life-altering," says Nic.
Nic, a 38-year-old IT executive lives with his wife, Cassie, their son and two daughters. He has no idea how he contracted COVID-19 in mid-March.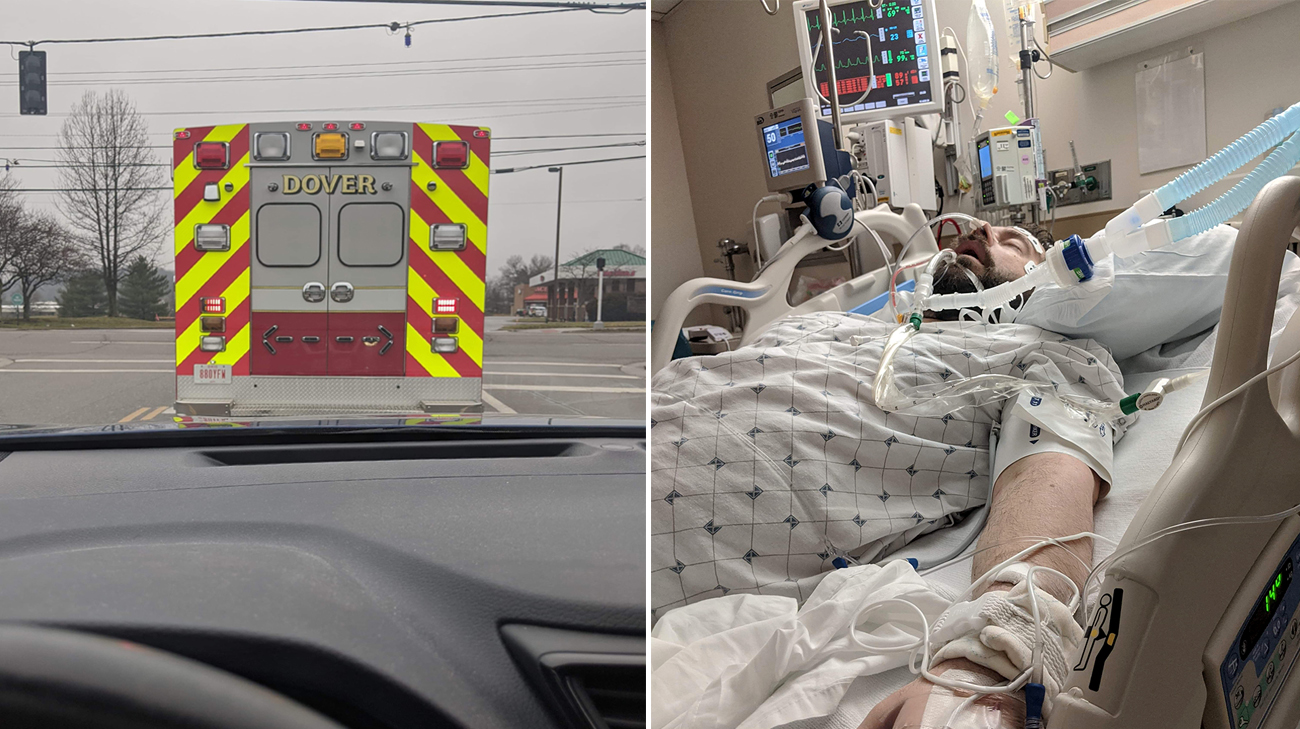 Nic was rushed to the MICU at Cleveland Clinic, where he was put on life support. (Courtesy: Nic Brown)
"We live in a rural community, in Tuscarawas County. When I got a headache and fever, and then a cough, I thought I had the flu."
But with a medical history that includes bouts with asthma and heart arrhythmia, Nic went to an urgent care near his home. Shortly after being given a treatment for suspected pneumonia, he passed out. Nic was rushed a few blocks away to Cleveland Clinic Union Hospital in Dover, Ohio. There, he tested positive for COVID-19.
Days later, after being rushed to the MICU at Cleveland Clinic's main campus, Nic was fighting for his life. "You really don't understand the vulnerability of the human body until you face something like this. There was a time during this process where the hospital reached out to my wife and had to have the discussion about end-of-life-options. My message is for everyone to take more seriously what the impact of this can have on a person."
According to Eduardo Mireles-Cabodevila, MD, pulmonologist and director of Cleveland Clinic's MICU, Nic was among the first group of patients with COVID-19 treated at the hospital. "We've learned a lot from Nic and our other early (COVID-19) patients," he explains. "When critical illness hits, the way the lungs and other organs recover has to do with the disease itself as well as how we take care of it. We instituted a protocolized approach so they could heal while giving him therapies to control the virus."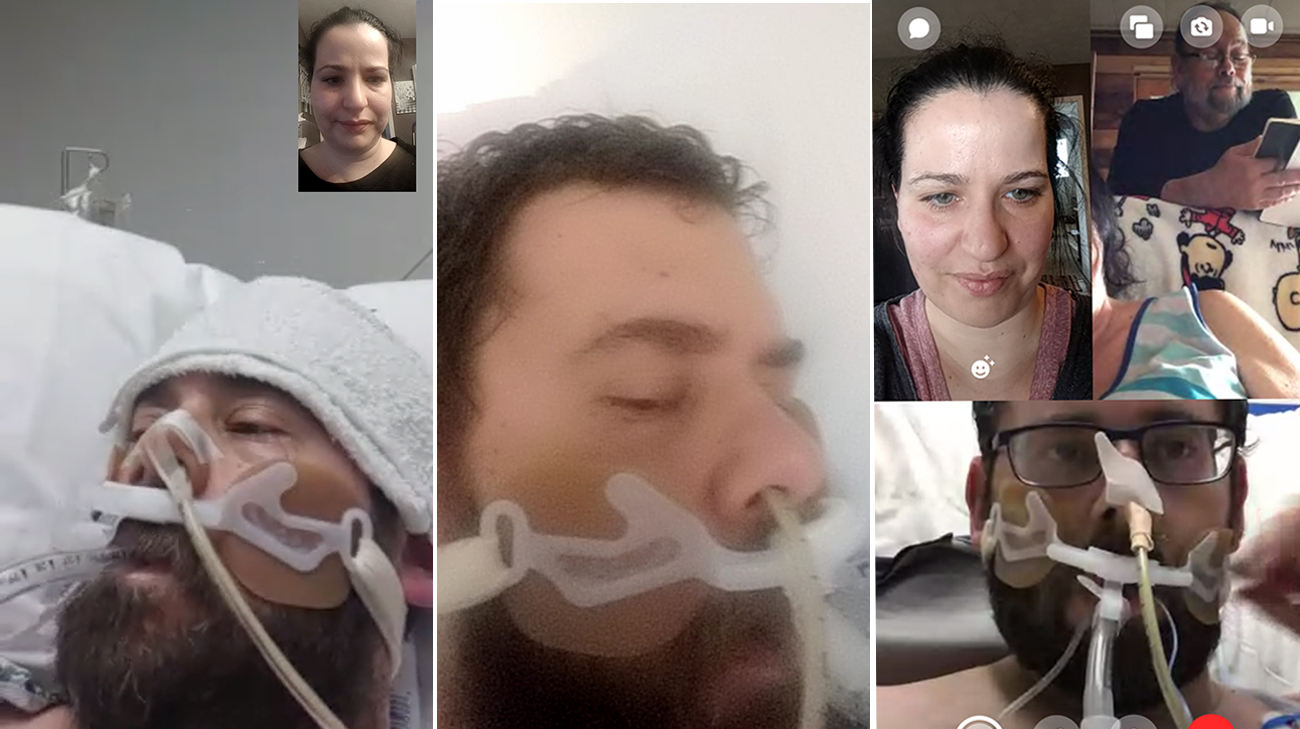 While Nic was in isolation at Cleveland Clinic, his only form of communication with his family was through his phone. (Courtesy: Nic Brown)
Besides gaining medical insights regarding the virus, Dr. Mireles-Cabodevila and the MICU staff have also devised ways to treat their patients, while protecting caregivers as much as possible. Those efforts have included a creative approach -- using room windows to communicate with isolated patients, like Nic.
"And it's not just the writings," he emphasizes. "We use the OK sign and 'thumbs up' and other hand gestures. This virus has been a barrier to communication, but it's also taught us that if you are open to new ideas, there are a lot of different ways to communicate."
"And that's why Nic's message back to us has resounded on many different levels. It means a lot," says Dr. Mireles-Cabodevila.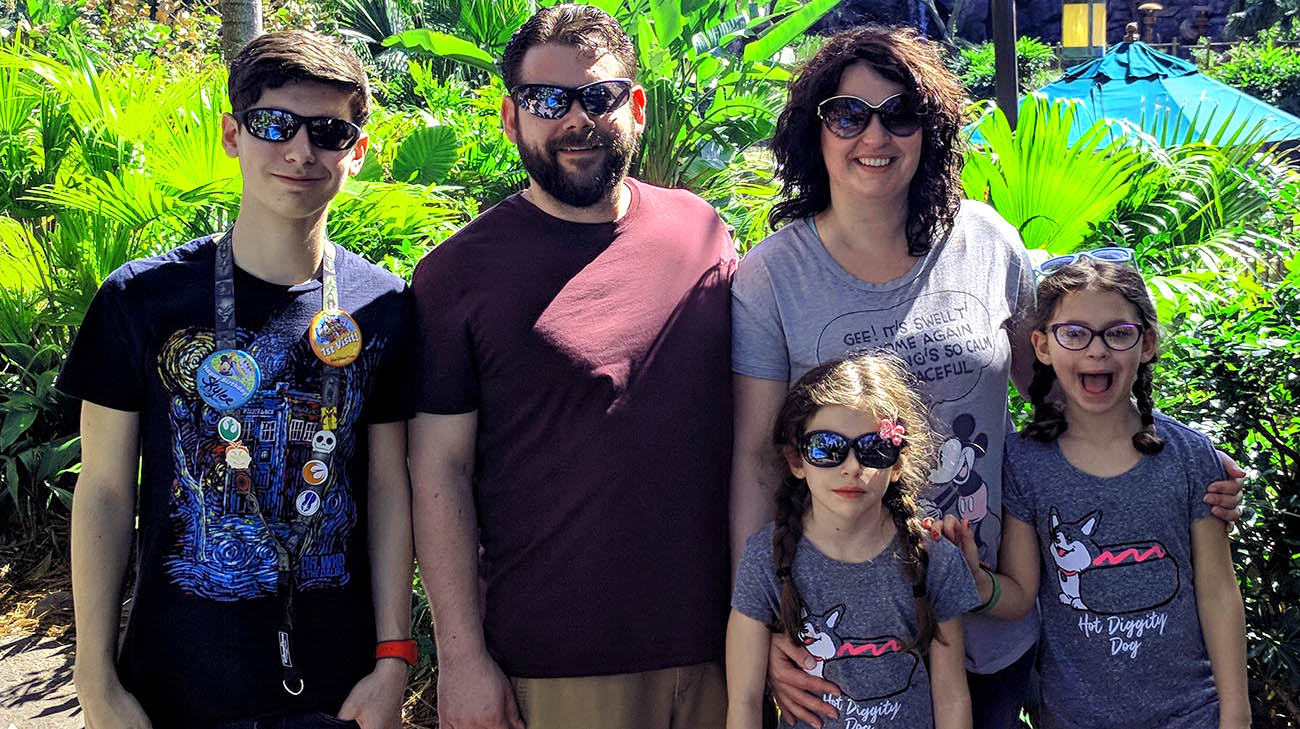 Nic, his wife, Cassie, their son and two daughters. (Courtesy: Nic Brown)
"It's definitely inspiring to see a patient acknowledge the work we're doing," says Jordan Bensch, one of the nurses who cared for Nic and helped him write his message. "We're always trying to put patients first. Knowing they notice that is extremely rewarding."
After nearly two weeks in the hospital, Nic was discharged to go home on March 27, 2020.
"Just the ability to get back to the point where I can pick up my two little girls, hug them, and you know, hug my wife. I feel like I've got a second chance at life."
Related Institutes: Respiratory Institute
Patient Stories
Patient Stories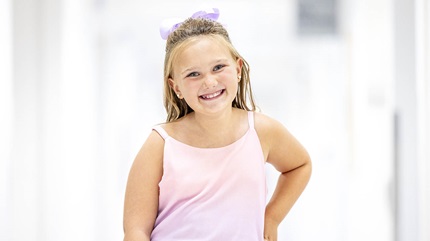 Sep 22, 2023
"This wraps up a chapter in her life we hope we never have to reopen. Audrey handled everything like a champ, and we are so grateful and proud."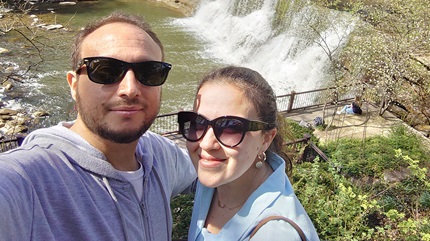 Sep 18, 2023
"Besides my first transplant, I've had other noninvasive surgical procedures, and I needed pain medication for all of them but not this time."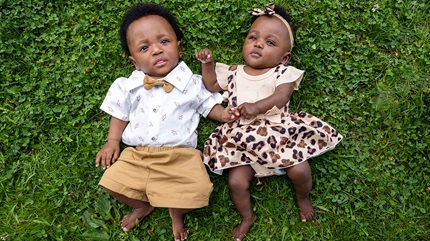 Sep 15, 2023
"Thinking about everything Kimyah and DJ have been through, it was hard to imagine us ever getting to this point. It was unclear if they would be able to do anything by themselves. Now, they're trying to do everything by themselves."