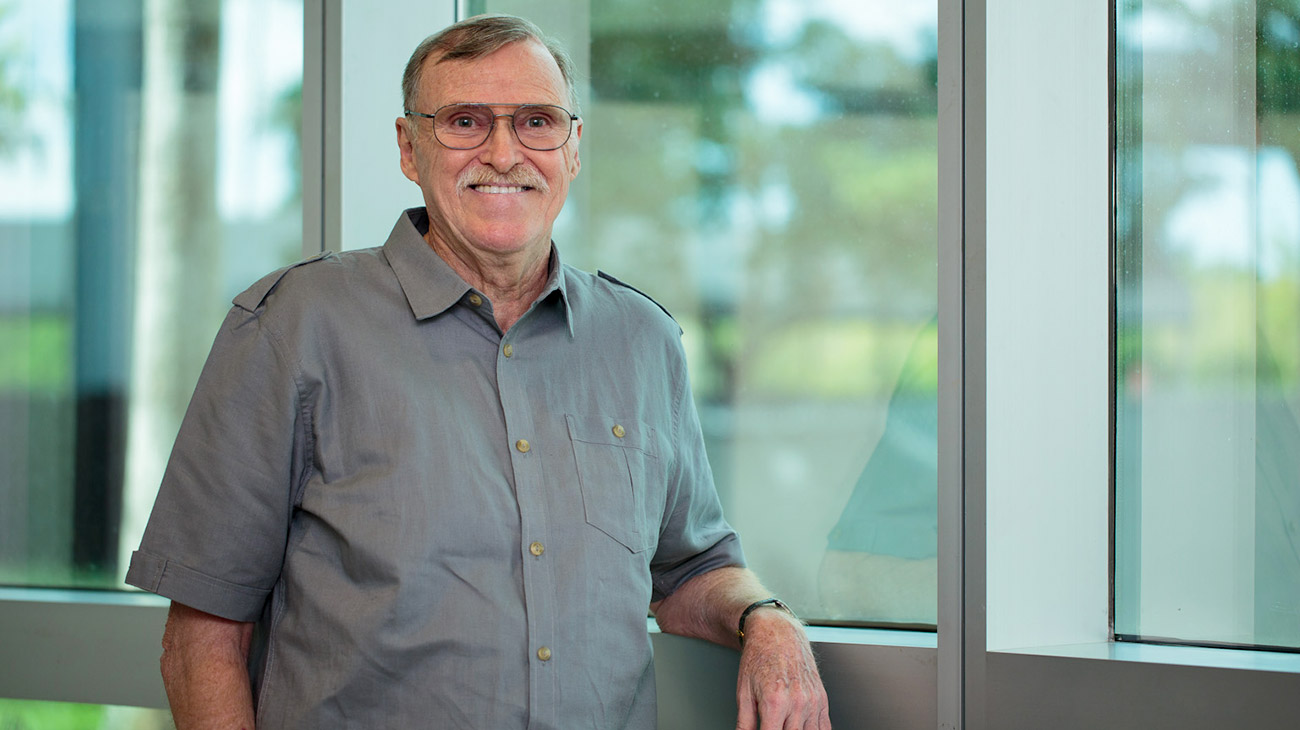 Donald Liles, 74, of Hollywood, FL, spent almost two years dealing with tremors in his hands that sometimes got so severe he couldn't button his shirt, feed himself or perform any other simple tasks.
He tried a variety of medications, but all failed to help. His only hope became a surgical procedure to implant electrodes in his brain. Donald underwent the procedure, called Deep Brain Stimulation (DBS), at Cleveland Clinic Florida. It calmed his tremors, and he's experienced relief ever since.
"The first time they turned on the DBS system was incredible. I stopped shaking," he remembers. "I immediately saw results. From that point on, I didn't need as much energy, I could sleep peacefully again. It was a night and day difference."
Donald's tremors in one hand were caused by essential tremor, a neurological disorder that causes involuntary shaking. The tremors in his other hand were caused by Parkinson's disease, another neurological disorder that causes tremors, stiffness and problems with balance and coordination.
Because his symptoms were not well controlled despite taking the appropriate medications, Donald was a candidate for DBS. Badih Adada, MD, Chairman of Cleveland Clinic Florida's Department of Neurosciences, performed the procedure, which involves implanting electrodes in the brain, which deliver electrical impulses that block or change the abnormal activity that cause symptoms.
The electrodes are connected by wires to a type of pacemaker device placed under the skin of the chest below the collarbone. Once activated, the device sends continuous electrical pulses to the target areas in the brain, modifying the abnormal activity in that area of the brain that is causing symptoms. The implanted device is controlled by another hand-held device that is used to adjust the stimulation sent to the brain.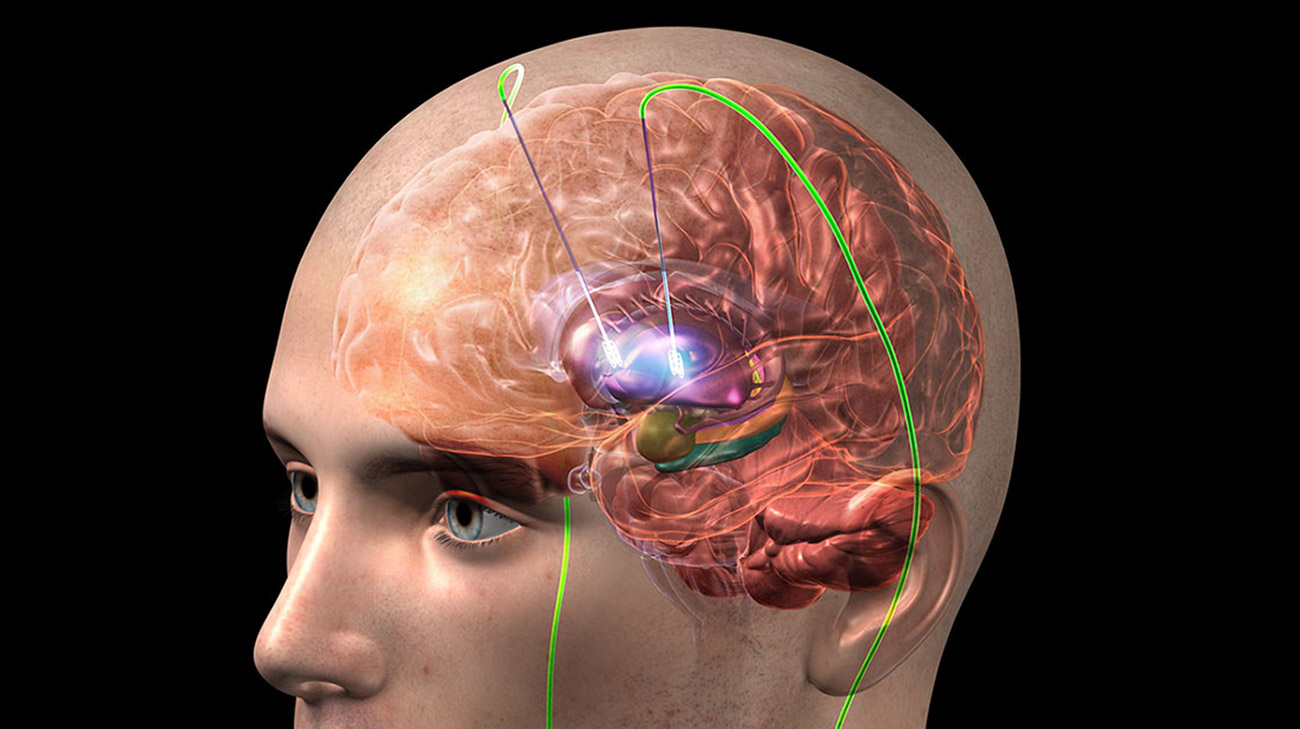 During Deep Brain Stimulation, electrodes are implanted in the brain, which deliver electrical impulses that block or change the abnormal activity that cause symptoms. (Courtesy Cleveland Clinic)
"By stimulating those areas we can regulate movement again and stop the symptoms," Dr. Adada said. "Patients can resume normal activities and even play contact sports."
DBS is used to treat a variety of movement and neurologic disorders including Parkinson's disease, essential tremor, epilepsy, dystonia and obsessive compulsive disorder. It is also being studied for use for other conditions including depression, addiction and multiple sclerosis.
Donald strongly recommends DBS for other patients who don't respond to medication. "It is miraculous. The difference is incredible," he says. "It is great for people like me who, without it, couldn't get on with activities of daily living."
Donald does have some mild speech impairment from Parkinson's disease and attends a support group for Parkinson's patients at Cleveland Clinic in Weston. The retiree, who spent 32 years working as a software development manager, exercises at a gym and walks a mile and a half every day. He is enjoying his retirement and takes a trip once a year, which recently included an Alaskan cruise.
"Before DBS, my tremors were extreme. Now, I can take care of myself better, and do all the things you take for granted," he says.
Related Institutes: Neurological Institute
Patient Stories
Patient Stories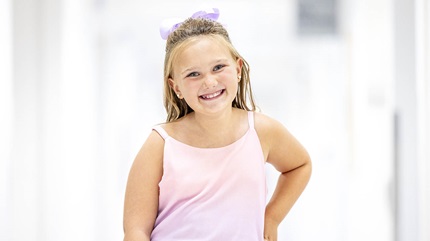 Sep 22, 2023
"This wraps up a chapter in her life we hope we never have to reopen. Audrey handled everything like a champ, and we are so grateful and proud."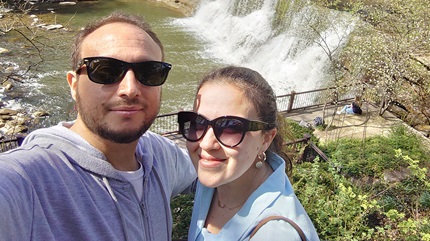 Sep 18, 2023
"Besides my first transplant, I've had other noninvasive surgical procedures, and I needed pain medication for all of them but not this time."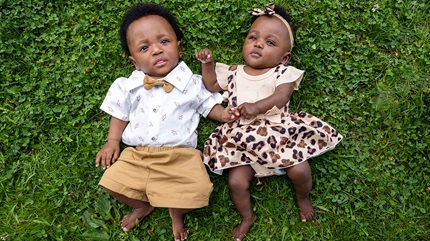 Sep 15, 2023
"Thinking about everything Kimyah and DJ have been through, it was hard to imagine us ever getting to this point. It was unclear if they would be able to do anything by themselves. Now, they're trying to do everything by themselves."