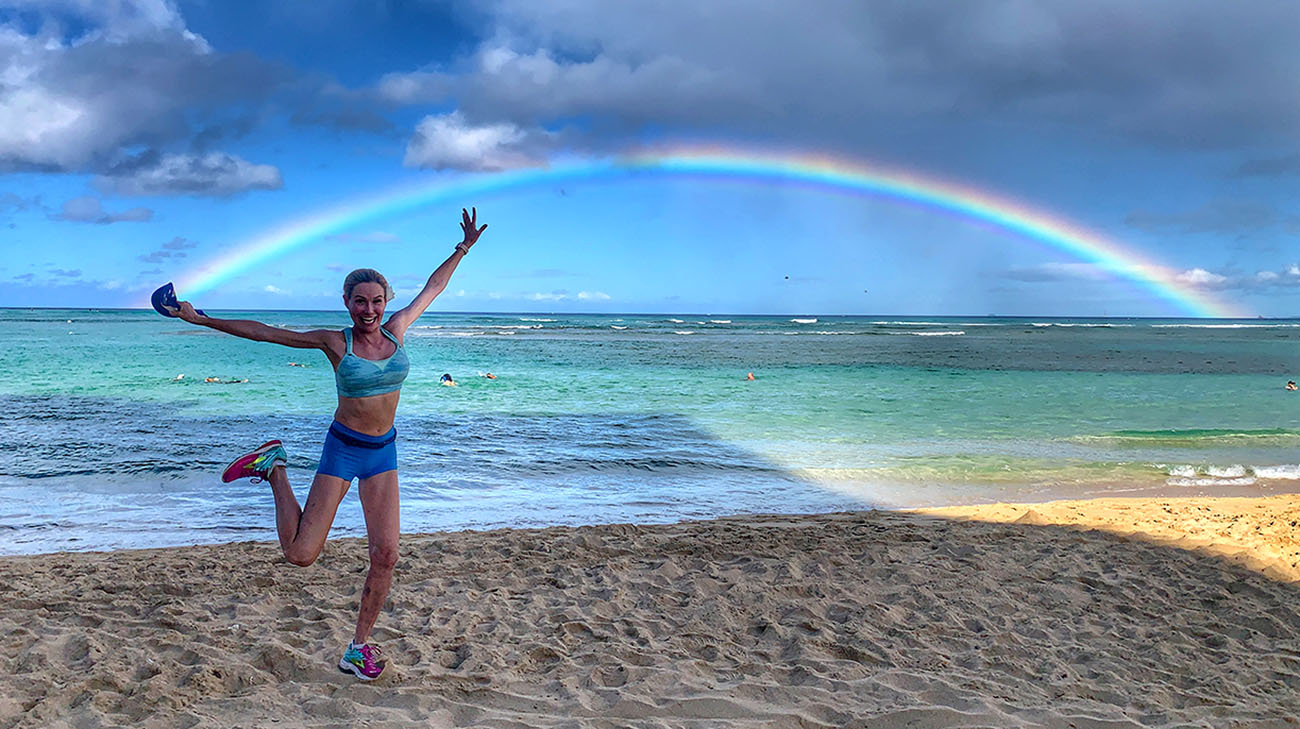 When Rachel Parker runs in the Honolulu Marathon this coming December, one thing is for certain: she won't set a personal best time. Being at the starting line on Ala Moana Boulevard is enough of a goal for the 39-year-old hair and makeup artist.
"My surgeon in Hawaii told me he could do the surgery, but that since I'm an athlete, he knew I wouldn't want an extended recovery," says Rachel. She's currently taking a break from her usual 60-miles-per-week training regimen, while recovering at home from surgery at Cleveland Clinic to remove a tumor in the right lobe of her liver. "He said, 'You need to go to the number one surgeon in the country.' And I'm so glad that I did."

Rachel traveled to Cleveland Clinic from Hawaii for a laparoscopic liver resection surgery. (Courtesy: Cleveland Clinic)
The fact that Rachel expects to run at all, so soon after surgery, is a testament to Choon Hyuck David Kwon, MD, PhD, Director of Laparoscopic Liver Surgery at Cleveland Clinic's Digestive Disease & Surgery Institute.
Dr. Kwon is one of just a handful of surgeons in the world who has mastered the use of laparoscopic liver resection, also referred to as a hepatectomy. It's a delicate form of surgery he described to Rachel as "building Lego bricks with chopsticks."
Listen to Dr. Kwon discuss the use of laparoscopic liver resection on Cleveland Clinic's Butts & Guts podcast.
"Instead of a very large incision, which results in a higher chance of hernia, more pain and a longer recovery, we make a small incision, which offers lower rates of hernia, less pain and a quicker recovery. It's much easier on the patient," says Dr. Kwon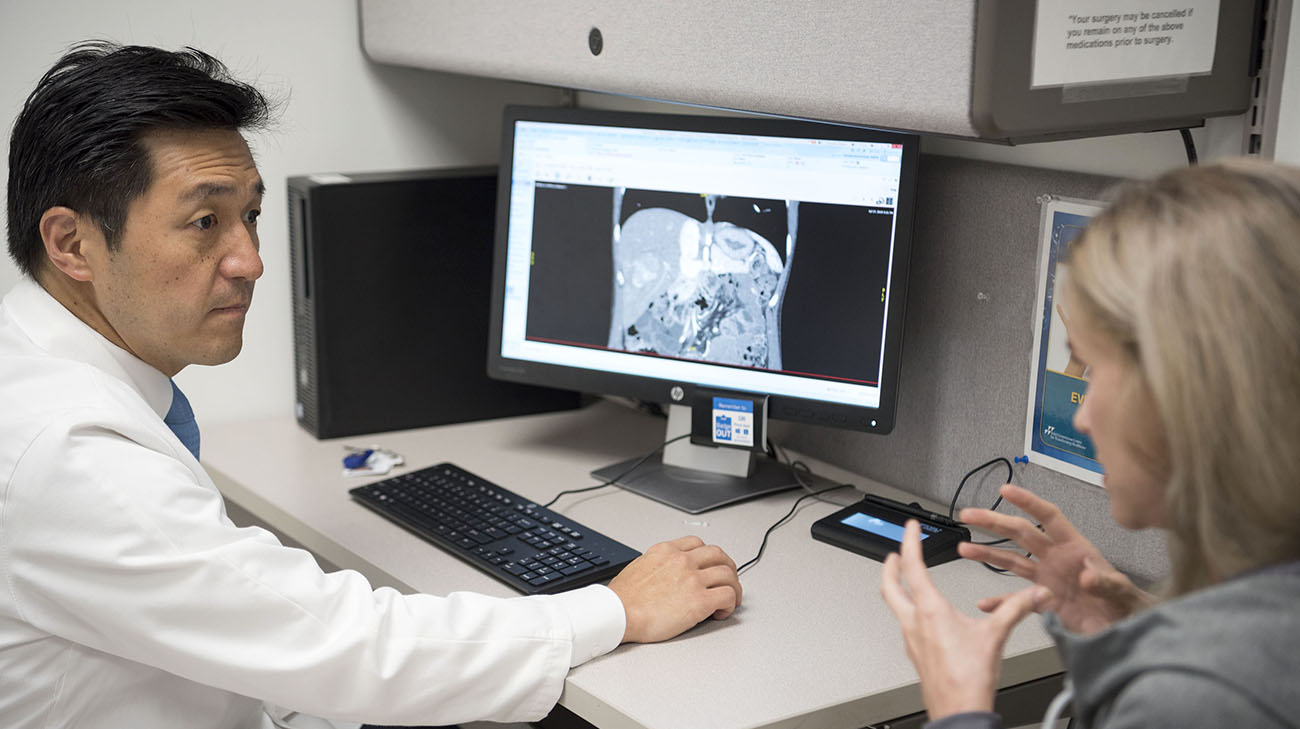 Rachel and Dr. Kwon review her scans after surgery. (Courtesy: Cleveland Clinic)
Rachel can attest to that. She was diagnosed with perivascular epithelioid cell neoplasm (PEComa), a rare and usually benign tumor which forms in the soft tissues of the stomach, intestines, lungs or other organs. When doctors found a tumor in Rachel's liver, she had the option of undergoing a laparotomy. It's a traditional form of surgery requiring a large abdominal incision and much longer recovery time.
However, that didn't jive with Rachel's lifestyle. Extremely athletic, she has completed more than 30 marathons and even a 100-mile ultramarathon. "My only rehab is getting plenty of rest, but I'm not even sure what that word means," says Rachel, who was discharged from the hospital just two days after the surgery. "Although I'm not supposed to run for three months, I can be running marathons again pretty soon – much sooner than if I'd had the regular surgery."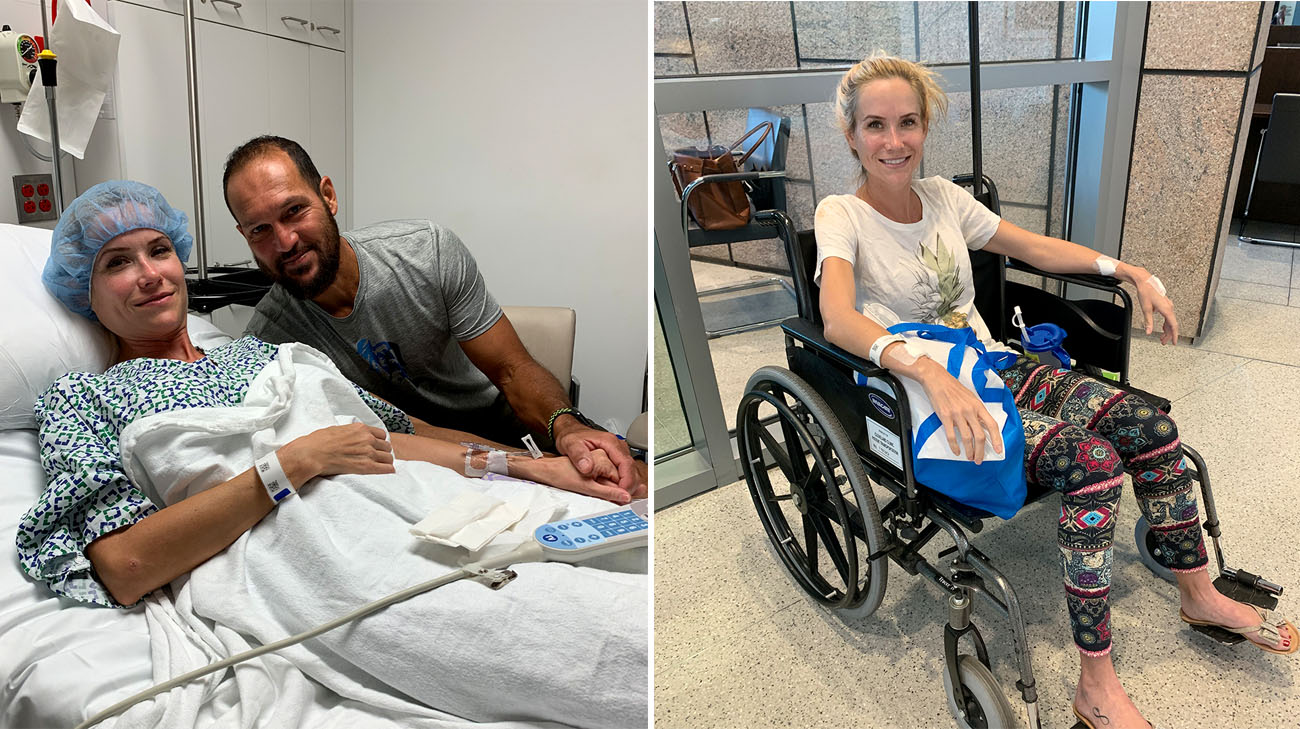 Rachel was discharged just two days after her surgery. (Courtesy: Rachel Parker)
She's already "endured" more rest than she's accustomed to in recent months. Rachel had bouts with bronchitis and pneumonia in early 2019, and later was hospitalized with a kidney infection. Also complaining of a dull ache below her rib cage, Rachel underwent more testing – which revealed the presence of the PEComa tumor.
Since it was benign, her oncologist monitored the tumor for a few months. Follow-up testing revealed it had grown, which increases the potential for it to become malignant. That's when it became clear, it was time for a trip to Cleveland Clinic to have it removed.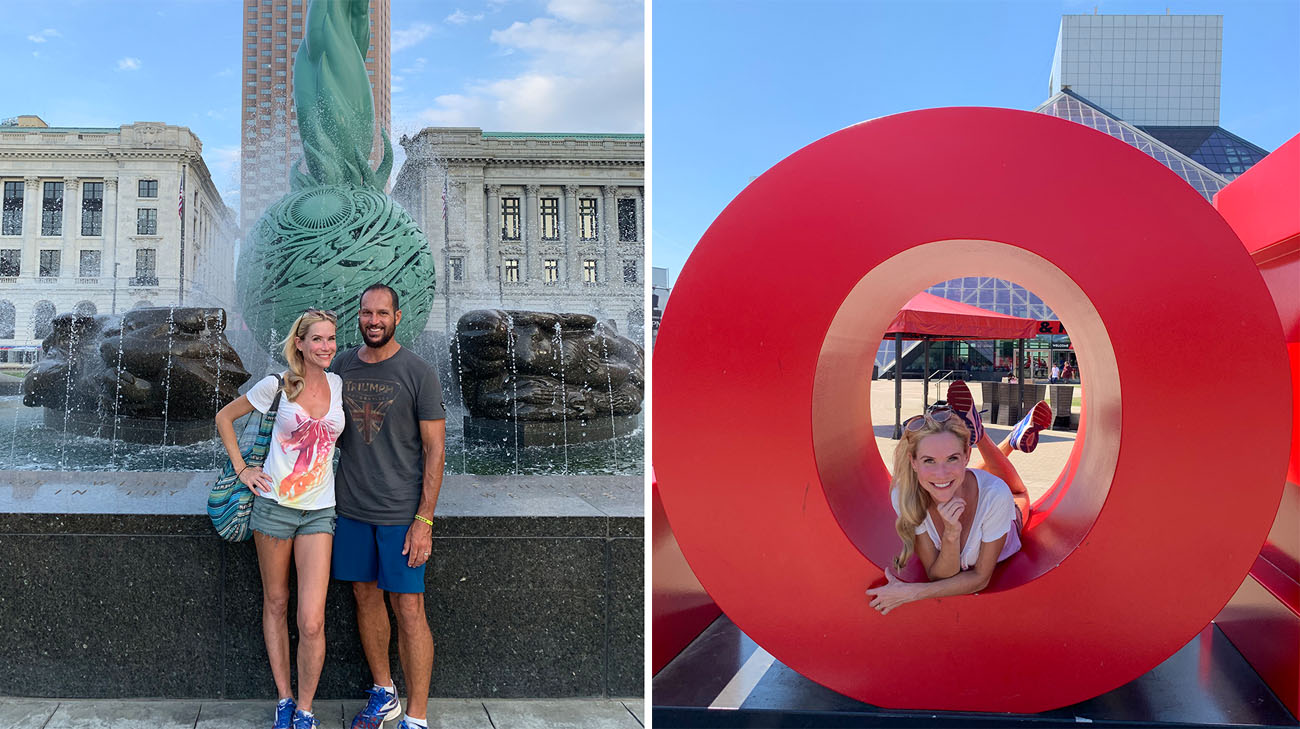 Rachel and her husband, Alex, got the chance to see some Cleveland landmarks before her surgery. (Courtesy: Rachel Parker)
Rachel's case required a complex operation. Most surgeons can only remove the tumor using a conventional approach, with a large incision. Since Dr. Kwon joined Cleveland Clinic, nearly half of liver resections are laparoscopic surgeries. This is more than five times the national average. He also uses the minimally-invasive technique to resect livers from living donors, which he hopes will encourage more individuals to consider donating a liver for transplantation.
"One of my goals is to bring this new technology to as many patients as possible, because it really makes a difference in their lives," adds Dr. Kwon. "It's a difficult surgery to perform and master, but it's worth it."
As for Rachel, she's glad that being proactive and finding the best treatment for her situation worked to her advantage. "My advice for anyone is don't ignore a health problem because you're scared. Find the best team to help treat you, like I did."
Related Institutes: Digestive Disease & Surgery Institute , Cleveland Clinic Cancer Center
Patient Stories
Patient Stories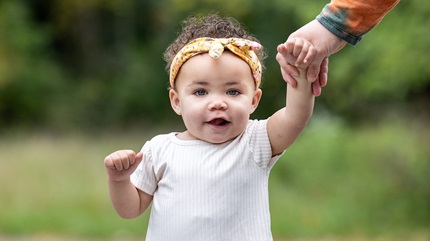 Sep 29, 2023
"Following her procedures, Adaya has defied the odds. She's hit all of her milestones so far. She's crawling and getting around wherever she wants to go."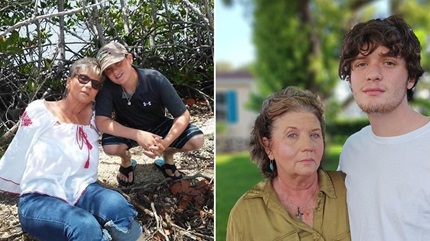 Sep 28, 2023
"It was worth every moment of it to know I was going to be there to see my son grow up."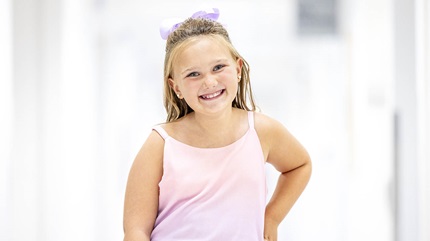 Sep 22, 2023
"This wraps up a chapter in her life we hope we never have to reopen. Audrey handled everything like a champ, and we are so grateful and proud."