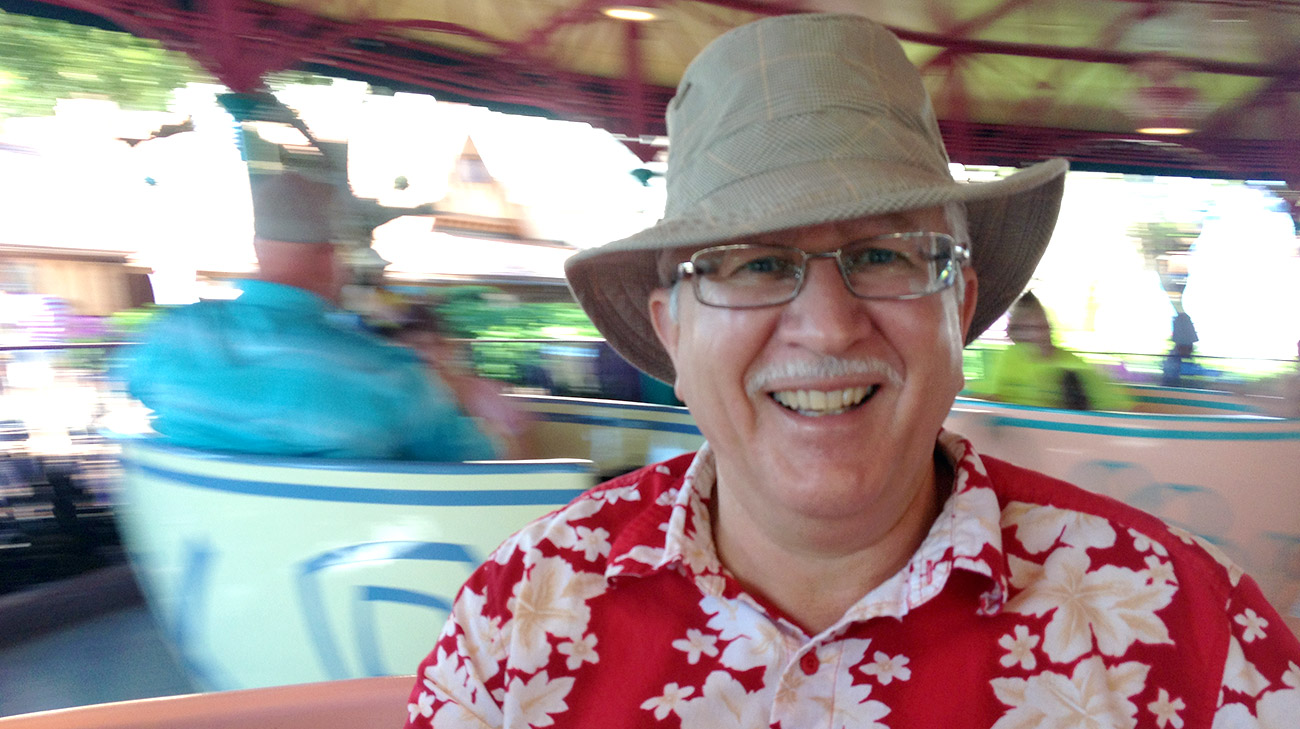 As a college sophomore in North Carolina, Jeanne Nash joined some friends at a local park to volunteer for a painting project. It was that day that she met Albert (Al) Nash, Jr. — the man who would become her husband, best friend, and travel partner. They were opposites in so many ways, but they felt they complemented each other because of their differences.
"Al, whom I often refer to as my Sweet Prince Albert, was at my side almost immediately upon meeting him at the park; and every time I turned around, he was there," reminisces Jeanne. In 1981, Albert accepted a promotion with Energizer in Westlake and the North Carolina natives relocated to Avon Lake where they raised their daughter, Amber.
Their love of travel combined with their southern roots led to the Nashes purchasing a vacation home on the beach in North Myrtle Beach, South Carolina, in 2014, a few years after Albert retired.
When Albert woke up on the morning of April 27, 2016, he planned to do some reading and take a walk on the beach. But as he looked in the mirror, he was shocked to see that he was yellow. When his wife woke up, he opened the curtains of the sliding door that was facing the beach and sun and said, "Look at me. I'm yellow." The couple got ready and went to the local hospital emergency department. Once Mr. Nash was seen by a physician, a CT scan was immediately ordered. The results showed a pancreatic mass. The couple knew that could be serious but wanted to talk with the physician before they started to worry.
"Things didn't move fast enough for us with the hospital in North Myrtle Beach. There was a lot of lag time. I told Al we were heading home so he could go to Cleveland Clinic," recalls Jeanne.
Palliative care allowed Albert and Jeanne Nash to spend time on the beach and enjoy themselves during the last year of Albert's life.
The couple drove 700 miles and immediately went to Cleveland Clinic Fairview Hospital's Emergency Department. A battery of tests was ordered and, within two days, the couple went back to the hospital for the results. As they held hands, they received the news that Albert had pancreatic cancer.
Knowing the seriousness of the diagnosis, the couple decided to continue Mr. Nash's care at Cleveland Clinic main campus since many of his doctors were located there.
A combination of chemotherapy pills and radiation were prescribed in tandem for six weeks. Near the end of the fifth week of his treatments, Albert's body couldn't tolerate anymore and he was hospitalized at Fairview Hospital for two weeks.
After recovering from chemo, he underwent a surgery — called the Whipple Procedure — to remove part of his pancreas, his gall bladder and a portion of his stomach. After the surgery, tests showed he was cancer-free. But, the couple didn't get too excited because they knew the chances of pancreatic cancer reoccurrence are high. "Al just wanted to get his life back. He was getting better and stronger," says Jeanne.
In January 2018, they learned that the cancer had returned. In addition to taking a different chemo treatment in order to slow the growth of the tumor, Albert was referred to Palliative Medicine Program at the Cleveland Clinic Cancer Center.
"We developed a treatment plan for Mr. Nash, to manage his symptoms and relieve his pain, so he could continue traveling and living his life," says Renato Samala, MD, a palliative medicine physician at Cleveland Clinic. "Palliative medicine works to help patients meet their goals through high quality symptom management and advanced care planning."
And live his life he did. Over the next year, Albert and Jeanne continued to travel – to Hawaii, California and back and forth to North Myrtle Beach 11 times. "Because of the care provided by Dr. Samala and his nurse Molly, we were able to spend time on the beach and enjoy ourselves. If issues came up when we were out of town, we called them to change medications or find solutions to make Albert feel better," recalls Jeanne.
In late December 2018, Albert's health started to rapidly decline. He passed away at home on January 21, 2019, with his wife, daughter, and brother-in-law at his bedside.
Jeanne continues to spend time at their condo in North Myrtle Beach and still enjoys taking long walks along the shore. She knows she's not alone because her "Sweet Prince Albert" promised to walk with her and watch over her.
"Al was so happy with the care he received from Dr. Samala and the palliative medicine team at Cleveland Clinic," says Jeanne. "They treated Al like he was a friend and not a patient. Because of their care and compassion, he was able to live his life to the fullest so we could enjoy the rest of the time we had together."
Related Institutes: Cleveland Clinic Cancer Center
Patient Stories
Patient Stories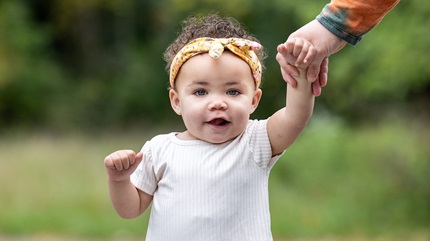 Sep 29, 2023
"Following her procedures, Adaya has defied the odds. She's hit all of her milestones so far. She's crawling and getting around wherever she wants to go."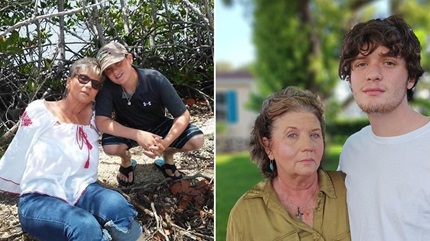 Sep 28, 2023
"It was worth every moment of it to know I was going to be there to see my son grow up."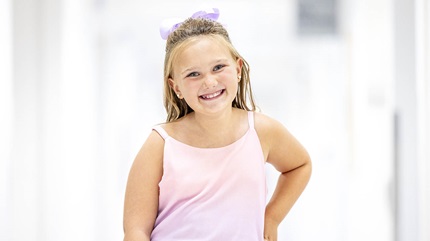 Sep 22, 2023
"This wraps up a chapter in her life we hope we never have to reopen. Audrey handled everything like a champ, and we are so grateful and proud."