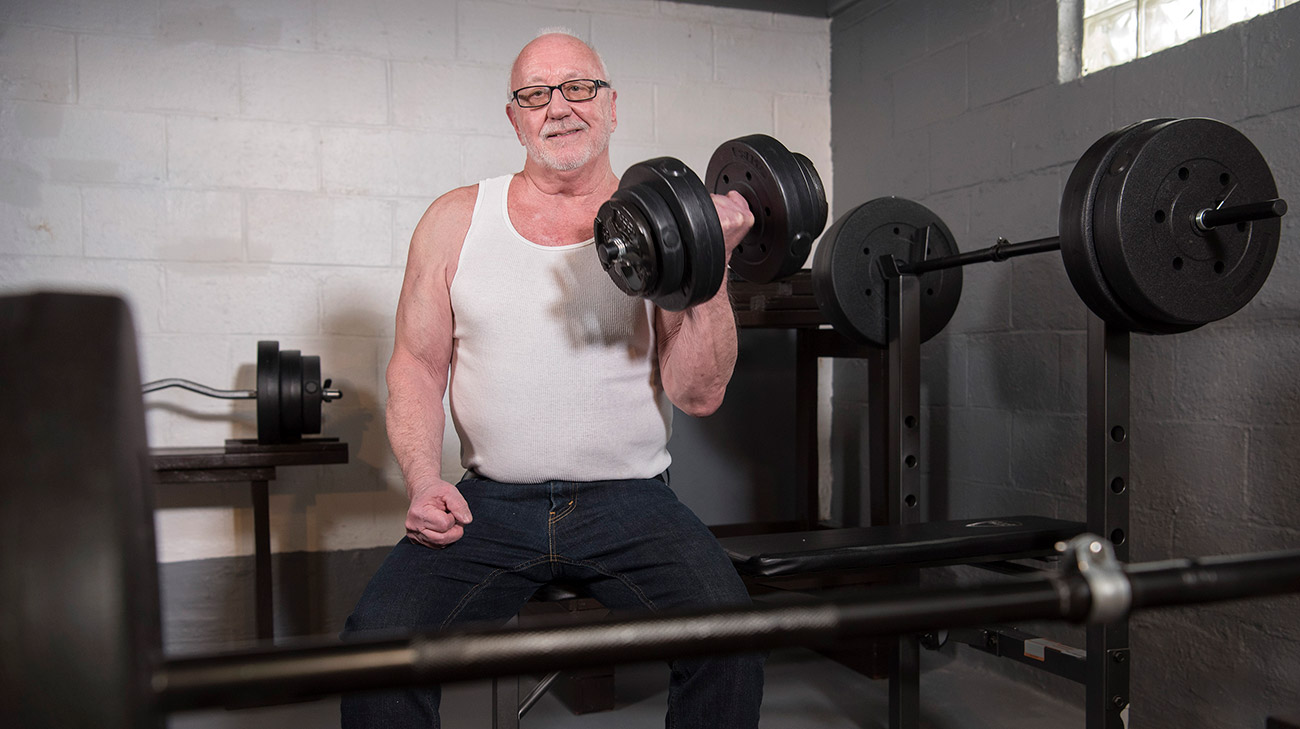 Dan Meade has faced health issues throughout his life. Born with a left club foot, then diagnosed with viral pneumonia at age 10, Dan could have given up, but he just keeps fighting. Now 67 years old, he first came to Cleveland Clinic in 1977.
"That was the turning point in my life. Pneumonia had caused permanent damage to my diaphragm, and my left lung had atrophied over the years. As I result, I repeatedly got bronchitis and pneumonia," says Dan.
When he was young, Dan was limited in what he could do physically, and because of the issues with his lung, was susceptible to illness – he's had pneumonia twelve times. At age 25, he weighed just 100 pounds.
"I started working out, so to speak, about 10 years ago. I'd never been super focused on it, but started getting into it more and more," he says.
A Parma native, Dan and his wife Michelle moved to Medina in 2007. "I'd been seeing various physicians at Cleveland Clinic locations in Strongsville and Independence, as well as Medina, so I was ecstatic when Medina Hospital became part of Cleveland Clinic," he says. "I've always been a true believer in Cleveland Clinic, and have the utmost confidence in the care they provide, so having that care just two miles from where I live is just fantastic."
Little did Dan know, he'd need a lot of care for some life-threatening conditions over a relatively short time.
In 2016, Dan would need five surgeries, including one for a perforated intestine caused by diverticulitis, which causes pouches to develop along the digestive tract, most often in the colon (large intestine). Dan spent several weeks in Medina Hospital following that surgery and was fed via a tube. He lost 20 pounds.
"I wouldn't be here without the great care I've received at Medina Hospital. Everyone there is fantastic. The nurses, who are my support group, are amazing – they don't get enough credit for all they do."
"I didn't know what happened. I was taken to the hospital by ambulance," says Dan. "I woke up 10 days later and was told I had a hole in my colon. Everybody at the hospital was so great – they saved my life twice."
Two weeks after that life-threatening surgery, Dan developed blood clots in his legs. He was hospitalized again. Dan recalls being in the Medina Hospital emergency department with various health complications 33 times in 2016.
"The staff was always so professional. They knew me, and understood what needed to be done to take care of each situation," he says.
Years of health issues, along with caring for his wife, made Dan well aware of the importance of a healthy diet. Today, he follows a strict diet and exercise regimen that works perfectly for him.
Dan limits his food intake to egg whites, bananas, apples, oranges, baked potatoes with no sour cream or butter, steel cut oats, browns rice, some soups, protein shakes and an amino acid concoction he drinks daily.
"I'm not sure most people could do it, but my bland diet works for me," he says. "It took a while, but I finally got to a point where I eat because I have to, not because I want to."
Dan also has a team of Cleveland Clinic providers he can see as needed. Primary, pulmonary and orthopedic physicians provide care for his lifelong health issues. He has an oncologist who treated him when he was diagnosed with prostate cancer, a dermatologist for more recent skin cancer diagnoses, and a pain management specialist for routine injections when his arthritic knees give him problems.
"I get compliments from people, as well as my doctors, about the great shape I'm in for my age," he says. "I wouldn't be here without the great care I've received at Medina Hospital. Everyone there is fantastic. The nurses, who are my support group, are amazing – they don't get enough credit for all they do."
Patient Stories
Patient Stories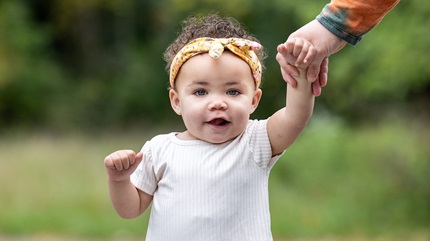 Sep 29, 2023
"Following her procedures, Adaya has defied the odds. She's hit all of her milestones so far. She's crawling and getting around wherever she wants to go."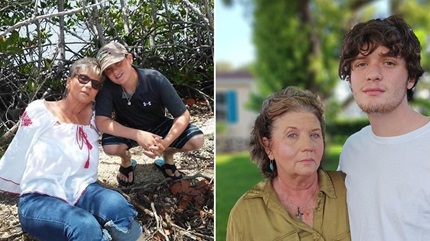 Sep 28, 2023
"It was worth every moment of it to know I was going to be there to see my son grow up."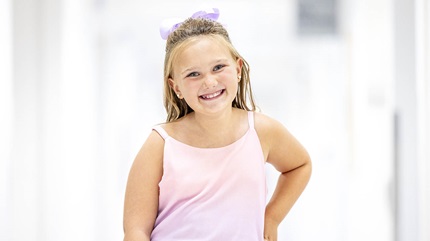 Sep 22, 2023
"This wraps up a chapter in her life we hope we never have to reopen. Audrey handled everything like a champ, and we are so grateful and proud."