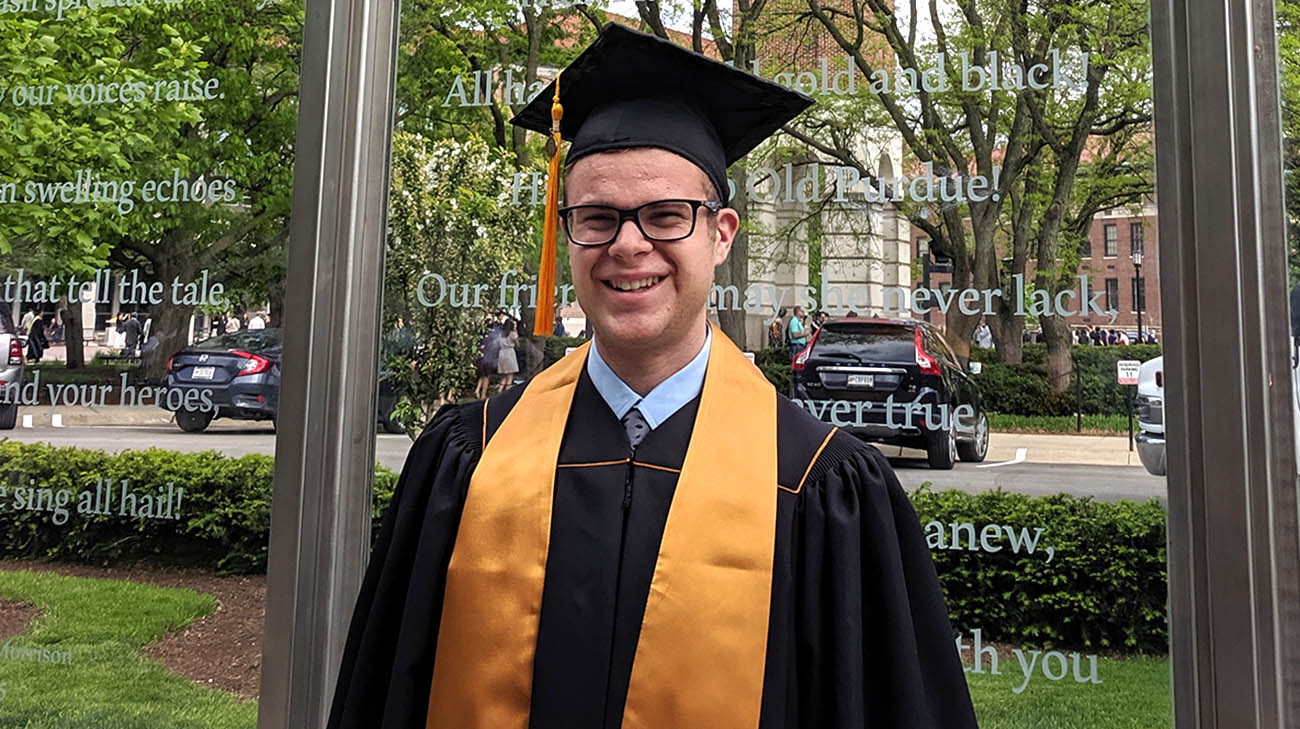 While hanging out with college friends, Jordan Pitlor was asked an innocuous question: Tell us something we don't know about you. His answer threw all his buddies off-guard: "Well, I was born dead."
Jordan, age 21, a recent graduate from Purdue University with a computer science degree, uttered that sentence for its shock value. However, he wasn't far from being wrong.
For the first 11 minutes after his birth, by emergency cesarean section (C-section), in 1997, Jordan showed no signs of life. He wasn't breathing, he had no heartbeat, his body was limp, and his skin color had a gray pallor.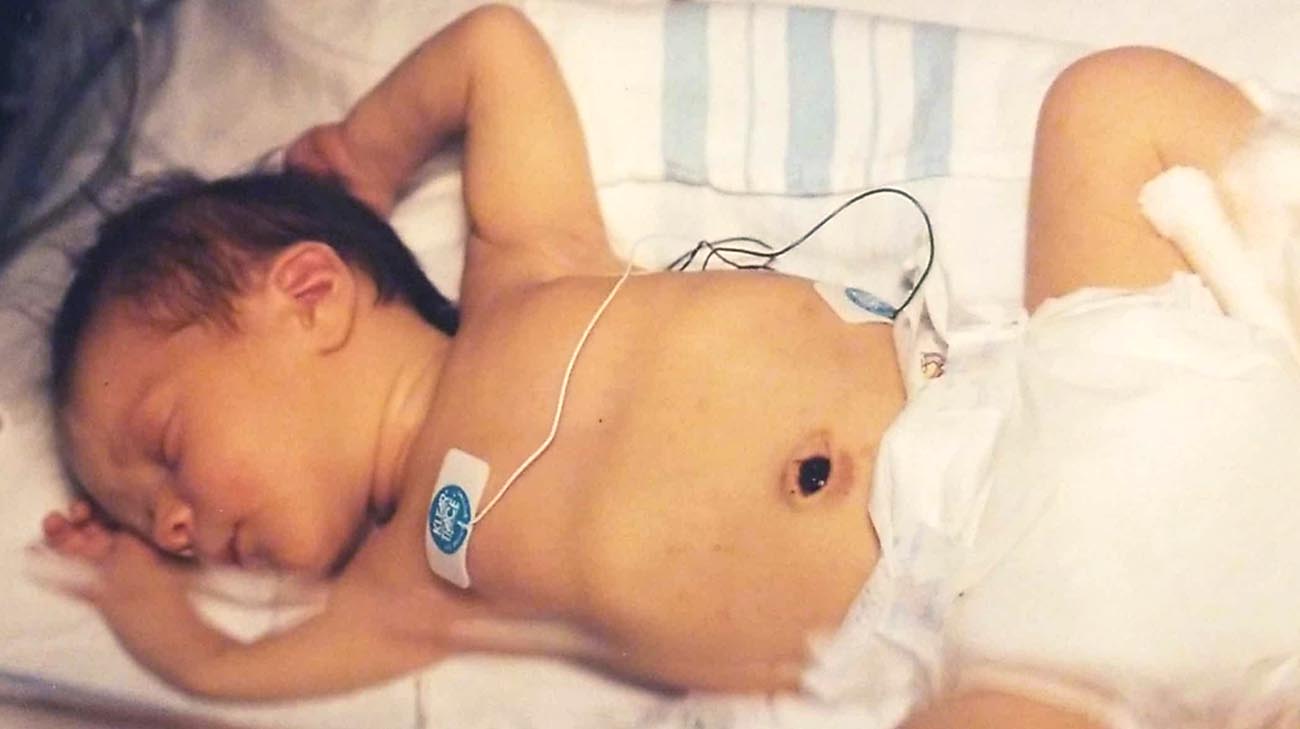 Jordan in the NICU, at Cleveland Clinic Children's, several days after birth. (Courtesy: Nelson and Heidi Pitlor)
Indeed, his APGAR score – which measures the health of newborn children after birth – was zero. A normal score is seven or higher. He was lifeless.
However, a neonatology team, led by Cleveland Clinic Children's neonatologist, William Zaia, MD, was desperately trying to resuscitate him immediately after his birth. At minute 12, they were finally able to get a response from Jordan. The team brought him back to life, and Jordan's parents, Heidi and Nelson, are eternally grateful.
"If we hadn't been at Cleveland Clinic, I probably would have lost my wife and son," says Nelson, who had waited impatiently outside the operating room where Dr. Zaia and team worked their magic. "It was horrific. Every few minutes, a nurse would run into or out of the operating room, glance at me, and then quickly look away. I knew it was bad."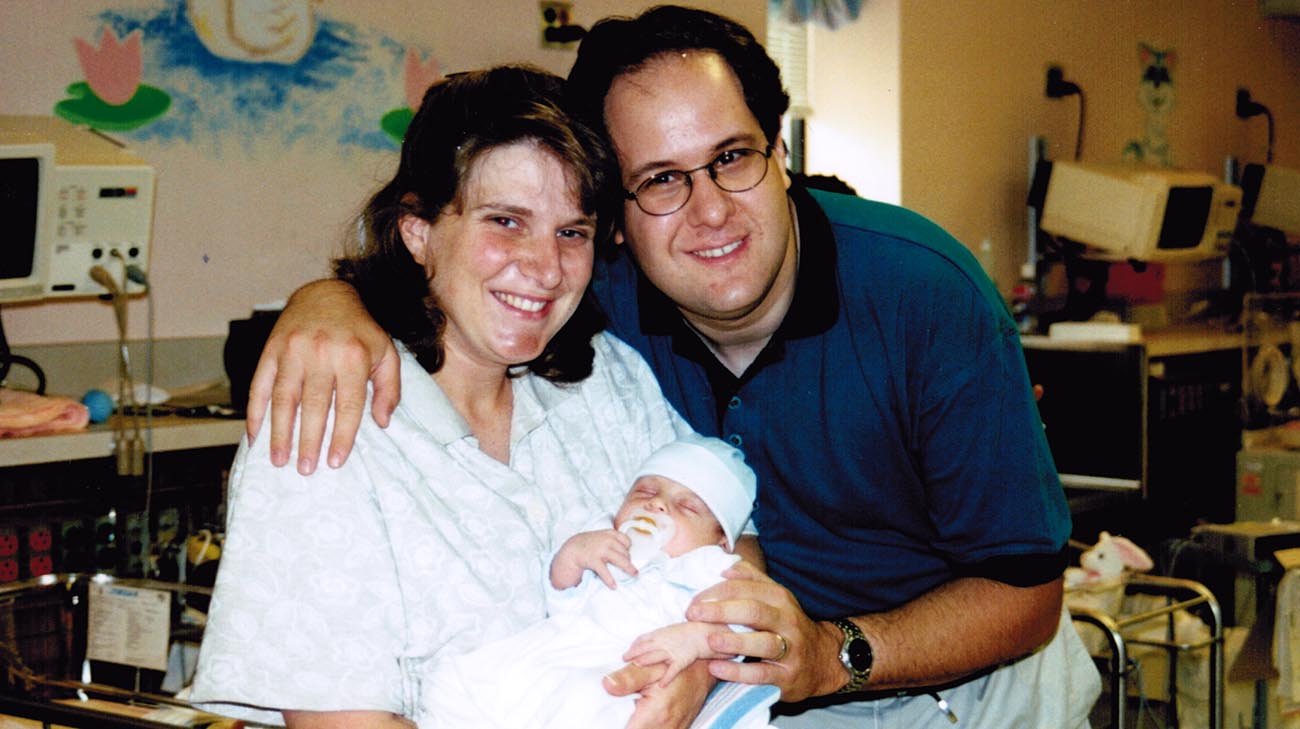 Jordan's parents, Heidi and Nelson, holding Jordan for one of the first times after his birth. (Courtesy: Nelson and Heidi Pitlor)
Heidi enjoyed a rather uneventful first pregnancy, but the baby was late and she was in the hospital being induced into labor. She recalls feeling her water break and then having the same feeling a few moments later.
"I distinctly remember saying to the nurse, 'I think my water broke again'," adds Heidi. "But I was wrong."
What she felt was bleeding from a placental abruption, which occurs when the placenta suddenly separates from the inner wall of the uterus before birth. It immediately puts the baby in danger by depriving him or her of oxygen and nutrients, and can cause heavy bleeding in the mother.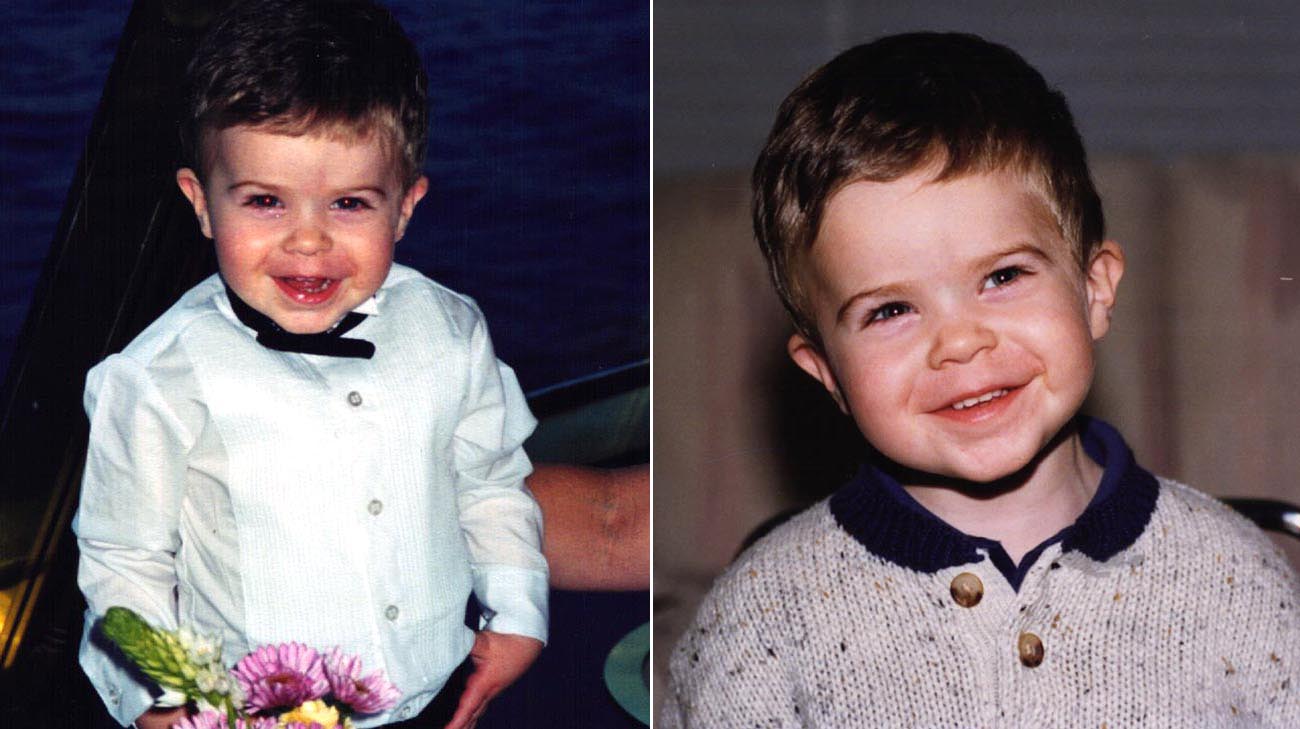 Jordan was always a happy-go-lucky kid growing up. (Courtesy: Nelson and Heidi Pitlor)
Mere seconds after the problem occurred, Heidi saw a mask being placed over her face and was then unconscious, as a team readied her for a "crash" C-section. While a separate group of specialists tended to her health, Dr. Zaia – who was on call at the hospital that night – sprang into action just moments after Jordan's delivery.
Twenty-one years later, he remembers the next few minutes vividly. "The baby required immediate attention," Dr. Zaia explains. "We were prepared, and we initiated resuscitation. The baby was in shock. We used a breathing tube, cardio pulmonary resuscitation (CPR), medication to stimulate his heart, and a catheter in the umbilical cord to provide fluids."
Once Dr. Zaia and team revived Jordan, there was still plenty of work to do. Not wasting time for a blood type match, Dr. Zaia ordered O-negative blood, since it's compatible with any blood type. "(Jordan) needed a blood transfusion right away. He lacked blood supply for so long that his blood thickness was low, and that can affect other organs. He was still in danger."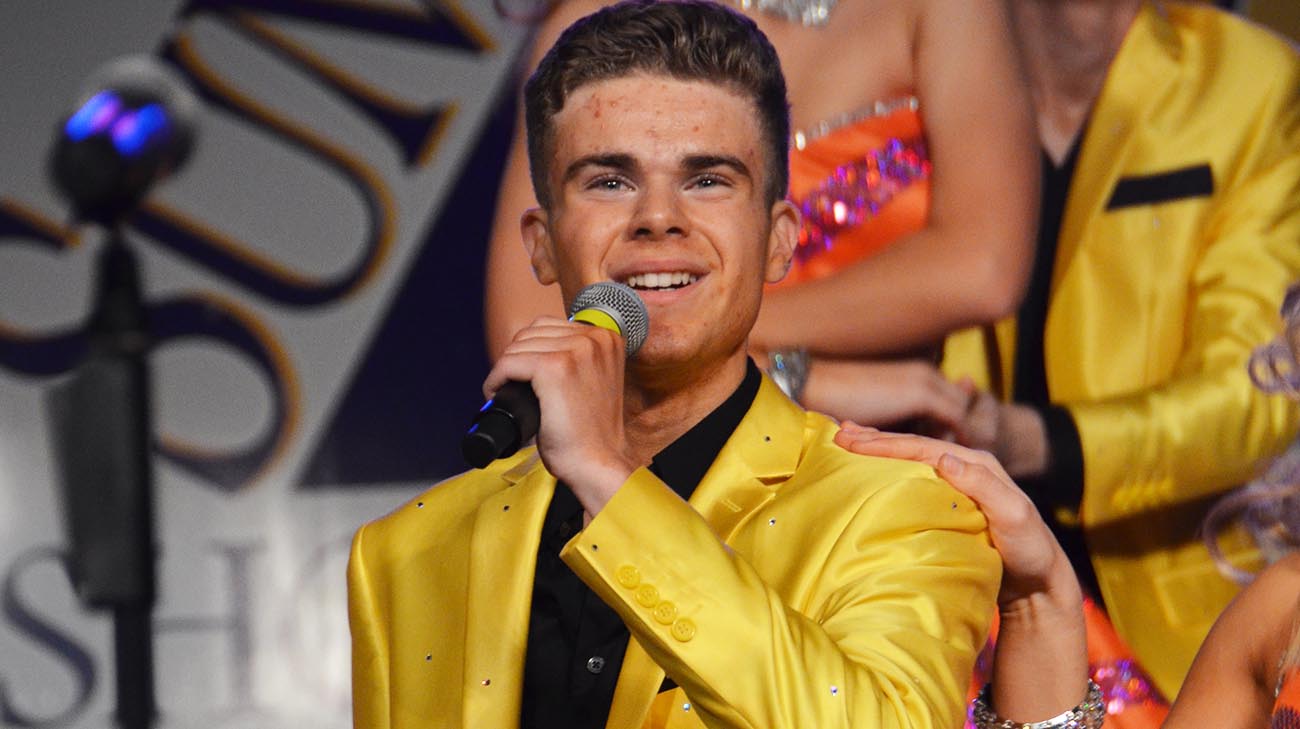 Jordan won best male soloist, at a regional competition, during his high school senior year in show choir. (Courtesy: Nelson and Heidi Pitlor)
Still, Dr. Zaia was encouraged that Jordan – an otherwise healthy, full-term baby – was bouncing back quickly. His skin tone returned to a pinkish hue, and other vital signs steadily improved. While debating whether or not to take Jordan off of a breathing ventilator, two hours after birth, the baby made the decision for him, by grabbing the tube with one little hand and pulling it out.
Subsequently, Jordan would need two more blood transfusions and a medication to stabilize his blood pressure. Neonatal Intensive Care Unit (NICU) teams cared for Jordan until he went home a healthy baby, 12 days after birth.
"That was a good sign," says Heidi. "His kidneys and other organs were working, too. Because they got to him so quickly, they felt his long-term prognosis could be good."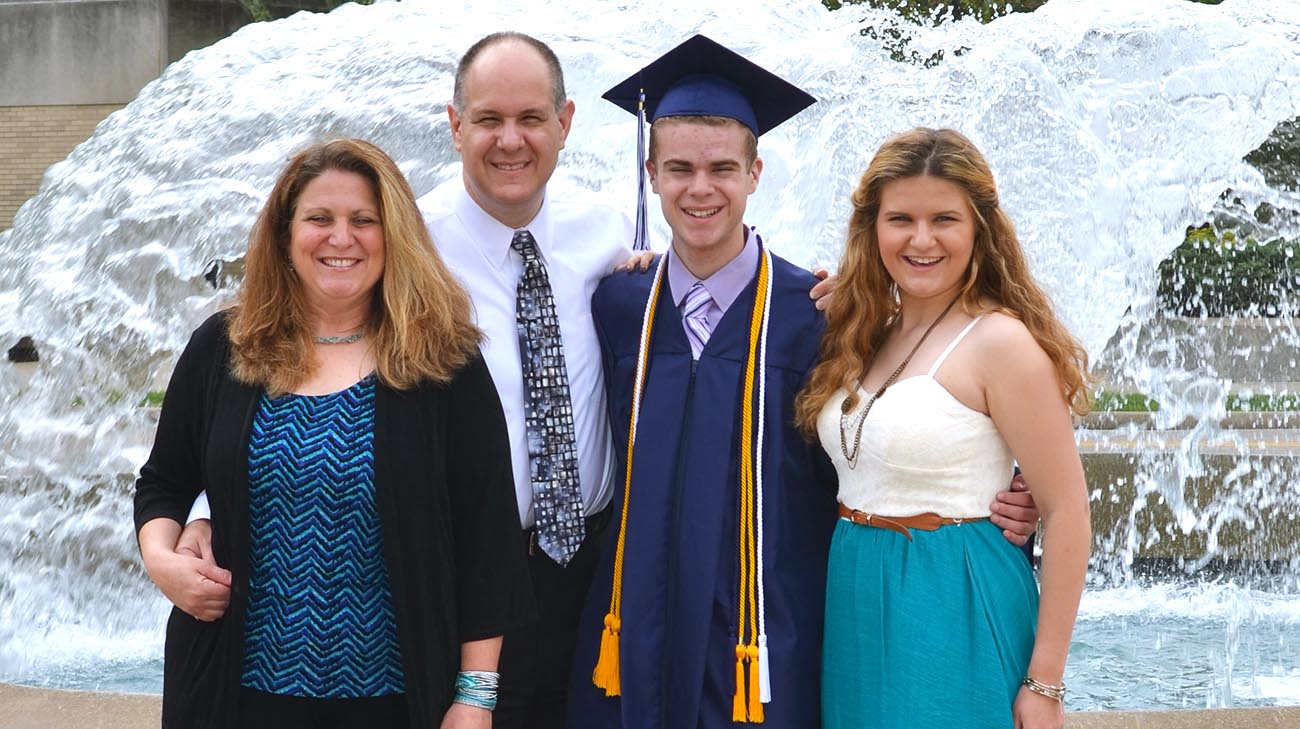 Jordan with his mom, dad, and sister, Danielle, graduating with honors, at Twinsburg High School's 2015 graduation. (Courtesy: Nelson and Heidi Pitlor)
Amazingly, Jordan never showed any adverse effects, physically or neurologically, from those dramatic early moments. Cleveland Clinic Children's doctors, and the family's pediatrician, monitored his progress for years. He was a happy, healthy, well-adjusted baby. He has evolved into a bright, caring and talented young man, who is president of two Purdue University student organizations and a tenor in the University Choir.
Jordan appreciates what happened that day, and says the reaction he gets from people who find out about his birth "is usually total disbelief. It feels strange, almost like it happened to someone else."
As he has grown older, his parents – who also have a daughter, Danielle, a freshman at the University of Pittsburgh -- thought often about the doctor and team that saved their son. Especially on milestone birthdays, like Jordan's 21st, when Nelson sat down and wrote a heartfelt letter to Dr. Zaia.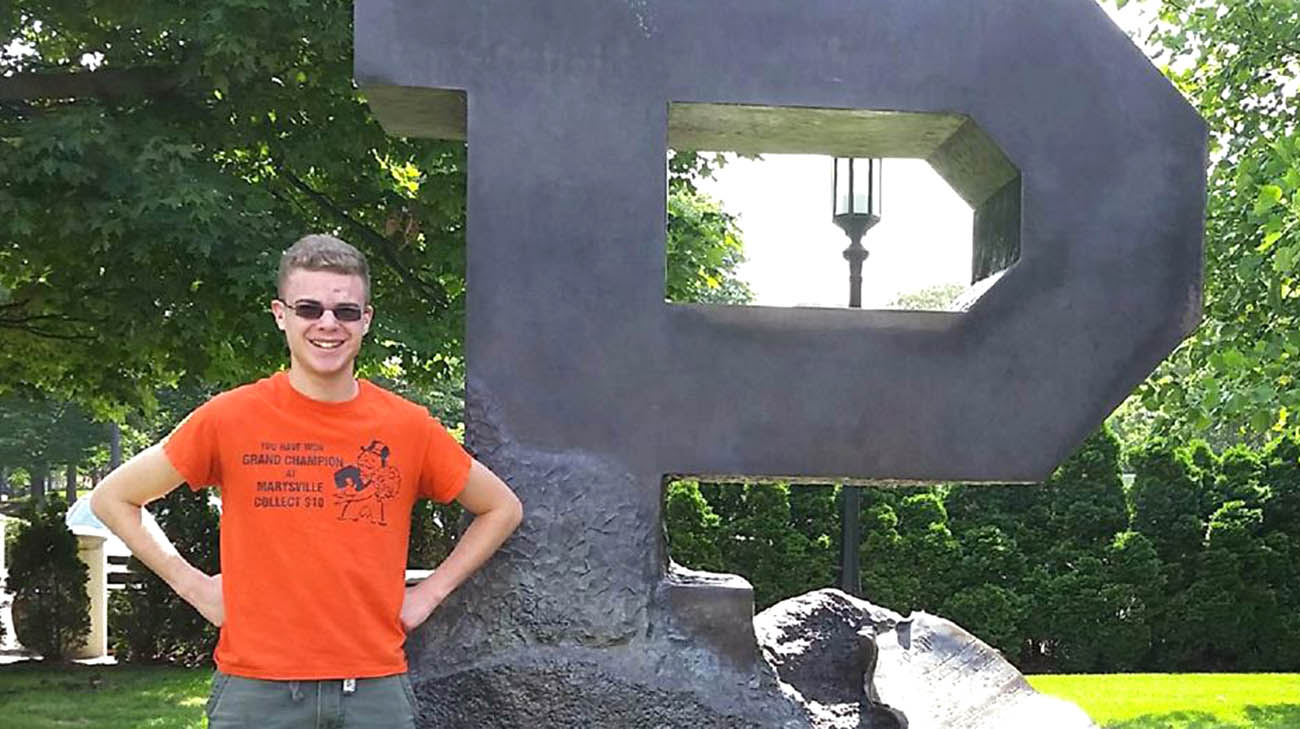 Jordan studies computer science at Purdue University. (Courtesy: Jordan Pitlor)
An excerpt follows: "The nurses told me later how you simply refused to give up, and that if anyone could succeed, you could. …You were successful. (Jordan) is smart, compassionate, forgiving, patient, and everything we could have hoped for in a son. …I have been thankful since that day, and while it's long overdue, want to thank you now for making that huge difference in our lives."
Dr. Zaia chokes up whenever he reads or thinks about the letter. "Saving babies is what our jobs are about," he says. "But to hear how Jordan is doing and what he has accomplished, it's very moving and rewarding."
Related Institutes: Cleveland Clinic Children's
Patient Stories
Patient Stories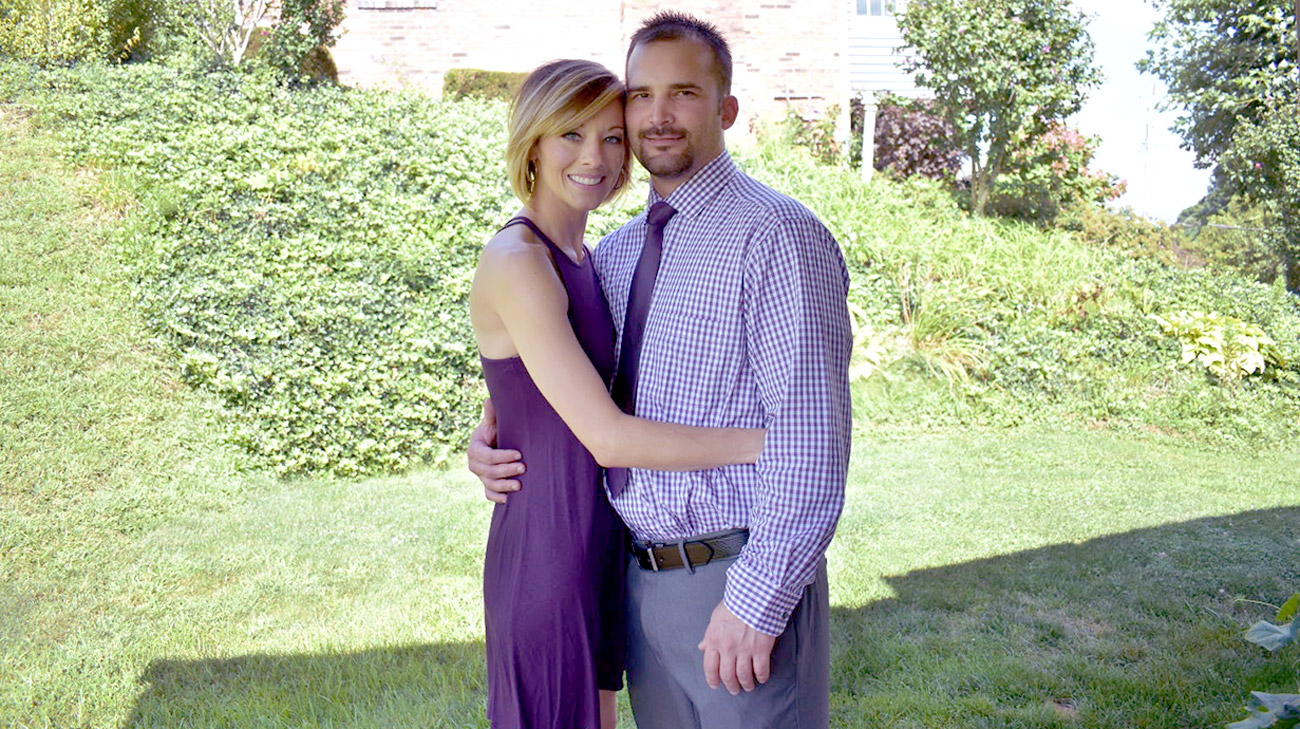 Jul 2, 2020
"The relationship I have with Dr. Regueiro is amazing. I trust him with all I have. My Cleveland Clinic caregivers were all wonderful and so genuine."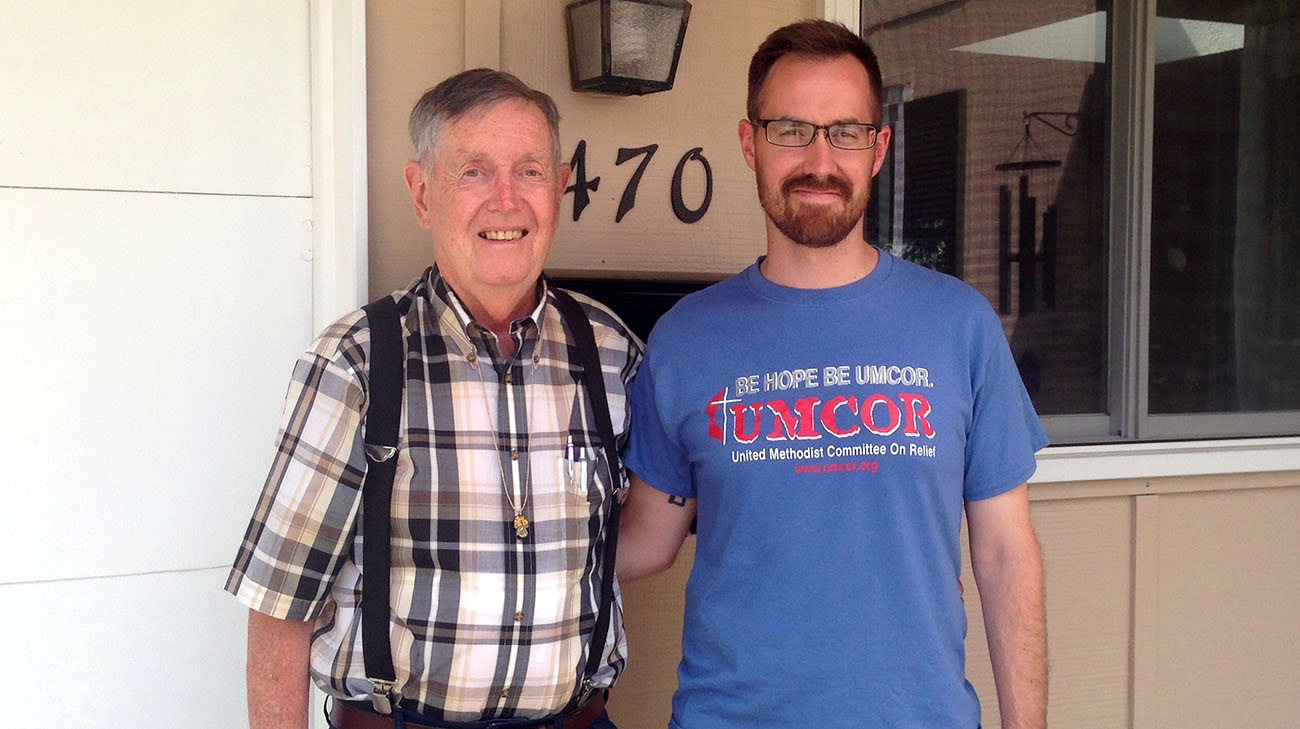 Jun 20, 2020
"I would really encourage anyone to explore doing it, whether it's for a family member or someone else."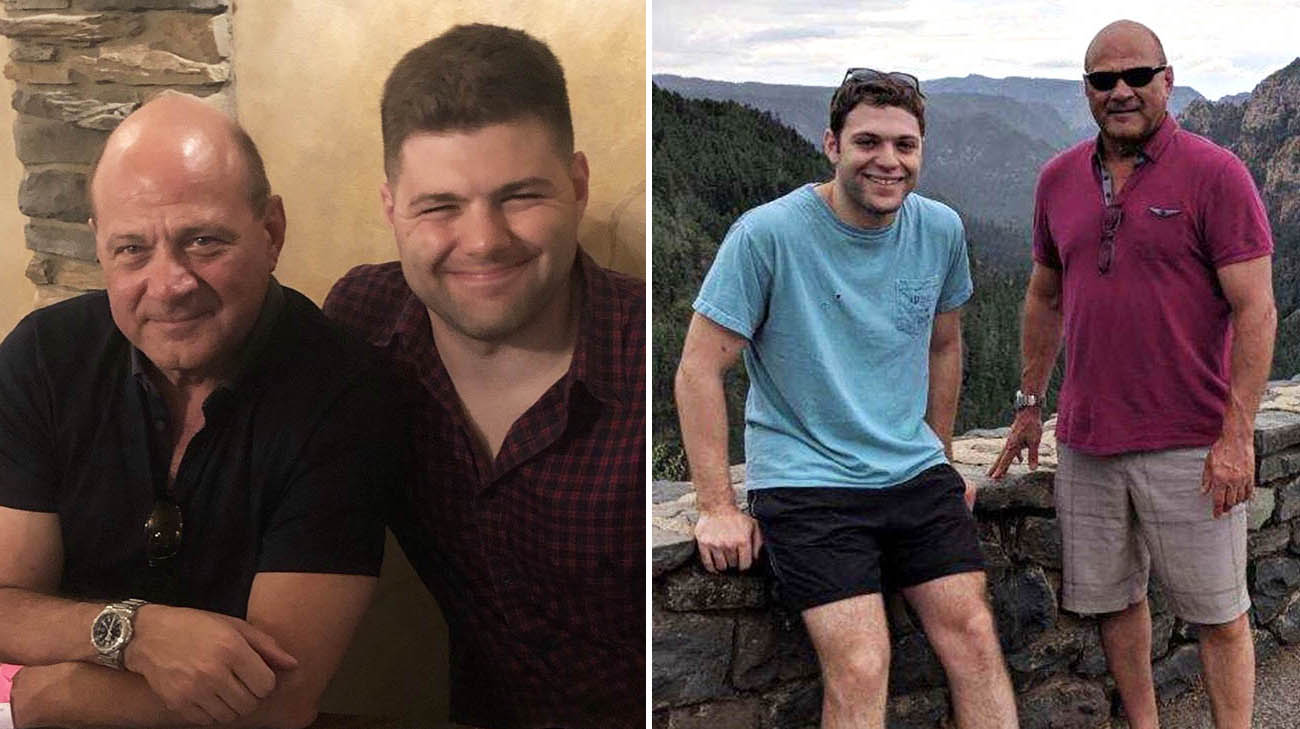 Jun 19, 2020
"We don't know how much time we have, so that time should be spent with family and friends and enjoying what we have."