Forty-four-year-old Heather Sherman of Jacksonville, Florida, was watching television a few years ago when she saw a program about altruistic giving, but not the kind of giving where you open your wallet. The program, sponsored by the National Kidney Foundation, was about giving an organ to someone with kidney failure, who had a great need.
It stirred something in her and when she saw another program about altruistic organ donation a year later, she decided to take action.
Heather contacted the National Kidney Registry and offered to donate a kidney to anyone who needed one. The organization, in turn, led her to Cleveland Clinic Florida's Kidney Transplant Program, at the time, one of only two hospitals in Florida that participates in a paired exchange program.
"It's hard to believe that one person could make such an impact," Heather said. "It's unbelievable to me to think that I have saved a life."
Heather's selfless act would ultimately save several lives. While hers was an easy decision, she had no idea that in Boynton Beach, Florida, Jeff West (pictured above with Heather) was facing a few monumental decisions of his own.
His kidneys failing, Jeff was slowly accepting the fact that he would need dialysis to remove waste, salt and extra water to prevent them from building up in his body and keep his blood pressure under control. The lengthy process must be done several times a week and because his job involved frequent travel, Jeff was fearful that he would be unable to work and his livelihood would be affected.
"I accepted that my career was over because I thought dialysis was going to be a death sentence," he said.
What happened next was nothing short of a miracle. Before starting dialysis, Jeff got a call from Cleveland Clinic Florida letting him know that a kidney was available.
It all began with Heather's donation, which started what's known as a transplant chain. A kidney transplant chain consists of kidney donations between strangers who are a better medical match than a patient's own relative or friend who is willing to donate to them. The relative's kidney is matched to someone else and as a result of that donation, the donor's loved one can receive a kidney transplant from the first available match.
A patient at Cleveland Clinic's Kidney Transplant Program in Ohio was the recipient of Heather's kidney and that patient's relative donated a kidney to a patient in Chicago. The chain continued when a patient in Philadelphia received a kidney and it ended one month later when Jeff received a kidney from an anonymous donor from Atlanta.
"It literally gave me my life back," Jeff said. It was a reaffirmation that there is still good in the world, that we can impact others in a positive way."
Cleveland Clinic Florida's Transplant Surgeon Diego Reino, MD described Heather as a remarkable young woman and said donors are special people.
"It's the ultimate pay it forward," he said. "What I have seen is that patients who donate get something out of it that is truly phenomenal. They feel extremely fulfilled and they find it is an opportunity to truly affect someone's life in an incredible way and make a big splash on this earth in a way they never anticipated, and at a low risk."
Heather and Jeff had the opportunity to meet each other at Cleveland Clinic Weston Hospital, and while Jeff was not a direct recipient of Heather's kidney, he considers her a lifesaver for her unselfish act.
Both Heather and Jeff's surgeries were performed at Cleveland Clinic Florida's campus in Weston, which has one of the fastest growing transplant programs in southeast Florida since its inception in 2013.
The team, which includes physicians, surgeons, nurses, transplant coordinators, dietitians, pharmacists and social workers, is now celebrating performing 1,000 life-saving heart, liver and kidney transplants.
Patient Stories
Patient Stories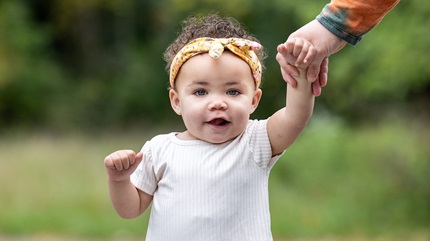 Sep 29, 2023
"Following her procedures, Adaya has defied the odds. She's hit all of her milestones so far. She's crawling and getting around wherever she wants to go."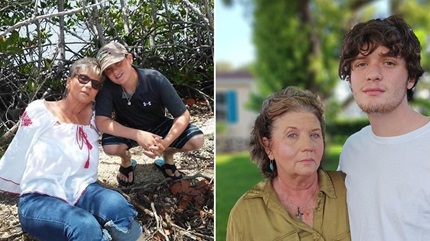 Sep 28, 2023
"It was worth every moment of it to know I was going to be there to see my son grow up."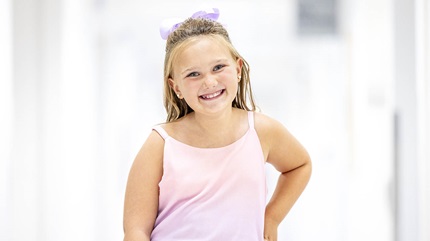 Sep 22, 2023
"This wraps up a chapter in her life we hope we never have to reopen. Audrey handled everything like a champ, and we are so grateful and proud."