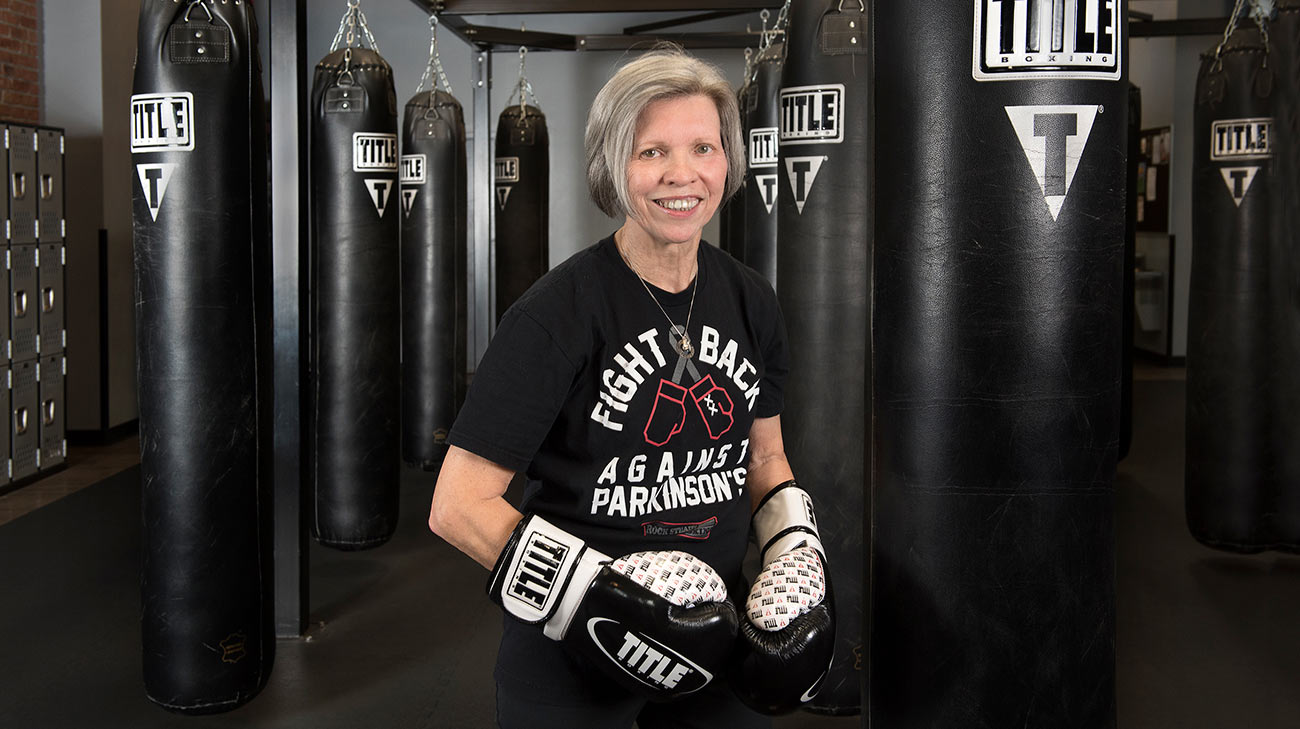 Several years ago, Mara Hornstrom and her husband Roger noticed a tremor in her left thumb. Their daughter also noticed it when she was home for the holidays. She'd recently learned about a friend's mom with a similar symptom being diagnosed with a brain tumor, so she urged her mom to see her physician.
Mara took that advice and went to see Catherine Sheridan, MD, her family physician at Cleveland Clinic Medina Hospital Medical Office Building. Dr. Sheridan thought the tremor may be sign of something more, and referred Mara to Kristin Appleby, MD, a neurologist and movement disorders specialist at the Movement Disorders Center at Medina Hospital, part of Cleveland Clinic's Center for Neurological Restoration.
"My first appointment with Dr. Appleby was in February 2012. I scheduled the appointment before work. She had me do some simple tests, like tapping my thumb to my forefinger. Following those tests, she told me I had very early onset Parkinson's disease," says Mara. "I went home, called my husband and told him the news. He asked what I was going to do, and I said I was going to work. Life goes on."
At Mara's request, Dr. Appleby referred her to another neurologist at Cleveland Clinic main campus for a second opinion. Similar tests resulted in the same diagnosis.
Parkinson's is a neurological disorder of the brain in which specific cells that control movement are dying or degenerating. Symptoms, which develop slowly over years, vary from person to person and may include shaking or tremors, rigidity, slowness of movement and walking and balance problems. Symptoms begin most often in those in their early 60s, and slightly more often in men than women. There are hereditary forms of the disease, but most cases have unknown causes.
According to Dr. Appleby, there is no test to formally diagnosis Parkinson's, treatment options vary, and there is no cure. "Most of the time, it's straightforward to diagnose. We listen to symptoms, do physical exams and simple tests to assess movement. Many of the symptoms of Parkinson's can be like normal signs of aging, just much, much more severe," she says.
For the past seven years, Mara has seen Dr. Appleby every six months to monitor the progression of the disease. Because Mara's left side is impacted and she is right-handed, with minimal medication (she takes just one dose of a prescription medication daily) and incredible commitment to exercise and staying active, she's able to continue doing the things she needs and wants to do.
"Dr. Appleby and my family are very supportive. So are the people at the club – they are like family to me,"
"The treatments and medicines we currently have for Parkinson's help cover up the symptoms and improve quality of life," says Dr. Appleby. "My approach to treating patients is to give them a lot of information and educate them on the disease, to explain what is happening and what they can do to help themselves, like exercise."
Always active, Mara and Roger were, and continue to be, avid bikers and hikers. Shortly before that second round of testing, they'd been in Arizona where they hiked every day.
"I like Dr. Appleby's approach to how to deal with Parkinson's. I didn't want to change my lifestyle, and she supports and encourages me to stay active," says Mara.
A friend of Mara's who has a different disease told Mara about a boxing program she's read about that that can help Parkinson's patients. Mara and Roger researched the program and began looking for a local option.
"The formal program wasn't offered nearby, but I learned about a boxing/fitness club in Medina and decided to give it a try," says Mara. "After just one class, I knew I was in and became a member."
At a recent appointment, Dr. Appleby evaluated Mara and saw that though her symptoms have progressed, they seem to have progressed slower than those of other patients.
"While it's hard to say it slows the progression of Parkinson's, exercise is an important part of treating the disease," says Dr. Appleby. "And some exercises, like biking, boxing, tai chi, and even ballroom dancing are proven to be of benefit."
Whether cycling with Roger, boxing at least three days a week or working out in her home gym, Mara is determined to just keep moving. Every day, she wears a necklace given to her by her son and daughter-in-law that has charms on it. One charm reads "fight back". The others are a boxing glove and a ribbon symbolic of Parkinson's disease.
"Dr. Appleby and my family are very supportive. So are the people at the club – they are like family to me," says Mara. "With their help, I focus on what I can do day-to-day to help myself. And every day, I put on my necklace and think 'I'm going to fight back today'."
Related Institutes: Neurological Institute
Patient Stories
Patient Stories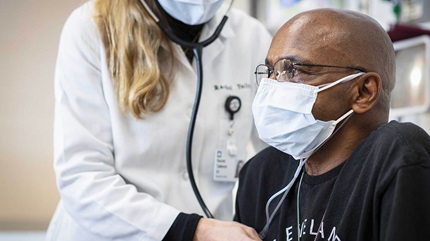 Jan 25, 2022
"Some people say they won't get the shot. I say, that's on them. COVID is nothing to play with."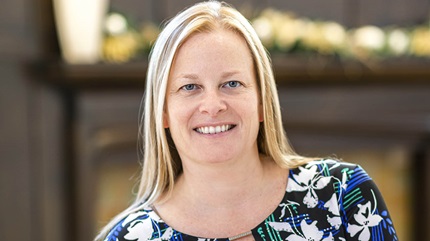 Jan 21, 2022
"I was sick of being really tired and just dragging every day, not being able to keep up with the demands of work and home. I've really been able to improve my quality of life."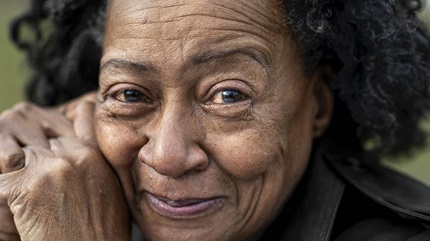 Jan 17, 2022
"I was very lucky. You're not helping anyone by waiting until things get out of hand."