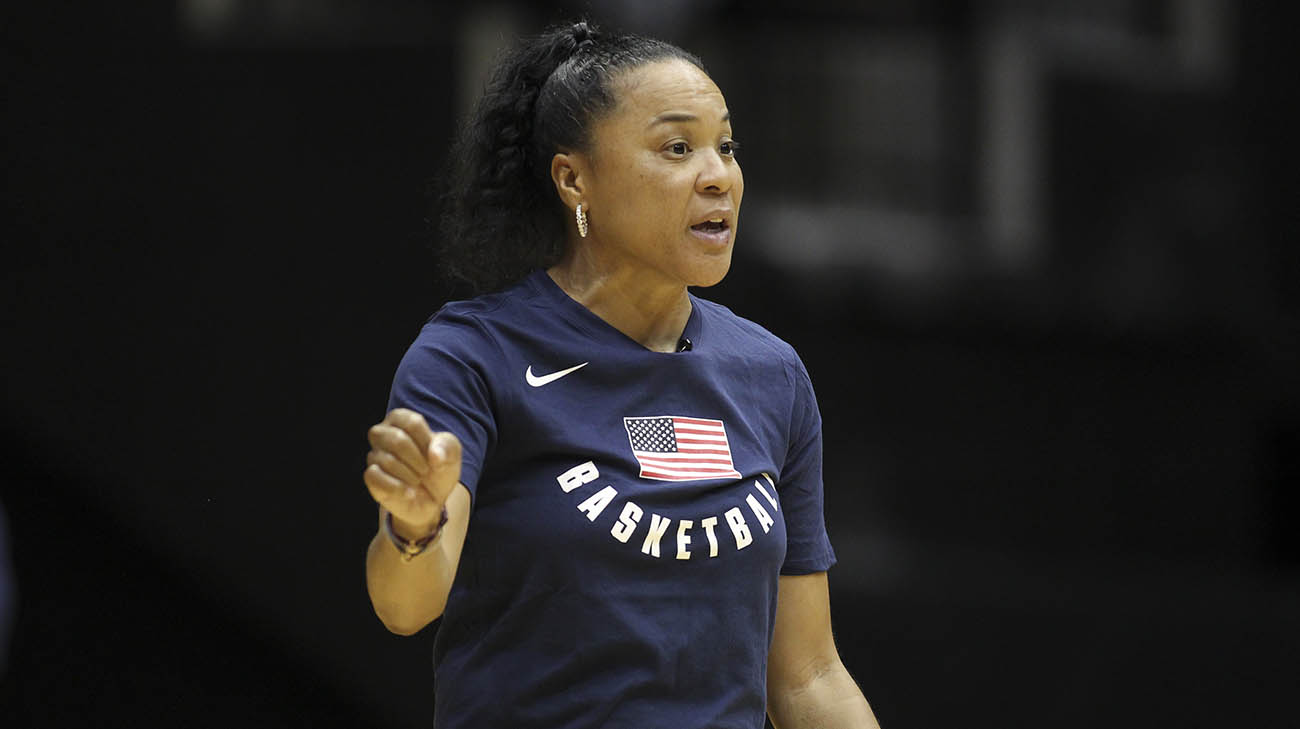 Dawn Staley is a workout fiend. Long after her Hall of Fame basketball playing career ended, the 48-year-old coach of the University of South Carolina's women's team often exercises right along with her players, lifting weights, walking miles at a time and jumping rope to stay fit.
That level of cardiac activity is good for the heart – unless, like Dawn, you suffer from pericarditis, which is a painful inflammation of the thin, fluid-filled sac that covers the outer surface of the heart.
"After experiencing pericarditis for 2 ½ years now, I know a lot of times it flares up because of my job and stress levels and how active I am," says Dawn, who coached the Gamecocks to the 2017 NCAA women's national championship while silently battling her heart condition. "You have to rest for it to get better, but I'm not used to resting."
Dawn first experienced the pain of pericarditis in Rio de Janeiro while serving as assistant coach of Team USA during the 2016 Summer Olympics (she is now the national team's head coach). While she helped bring home the gold medal, she also brought home – her Cleveland Clinic doctor believes – a virus that likely caused her medical condition.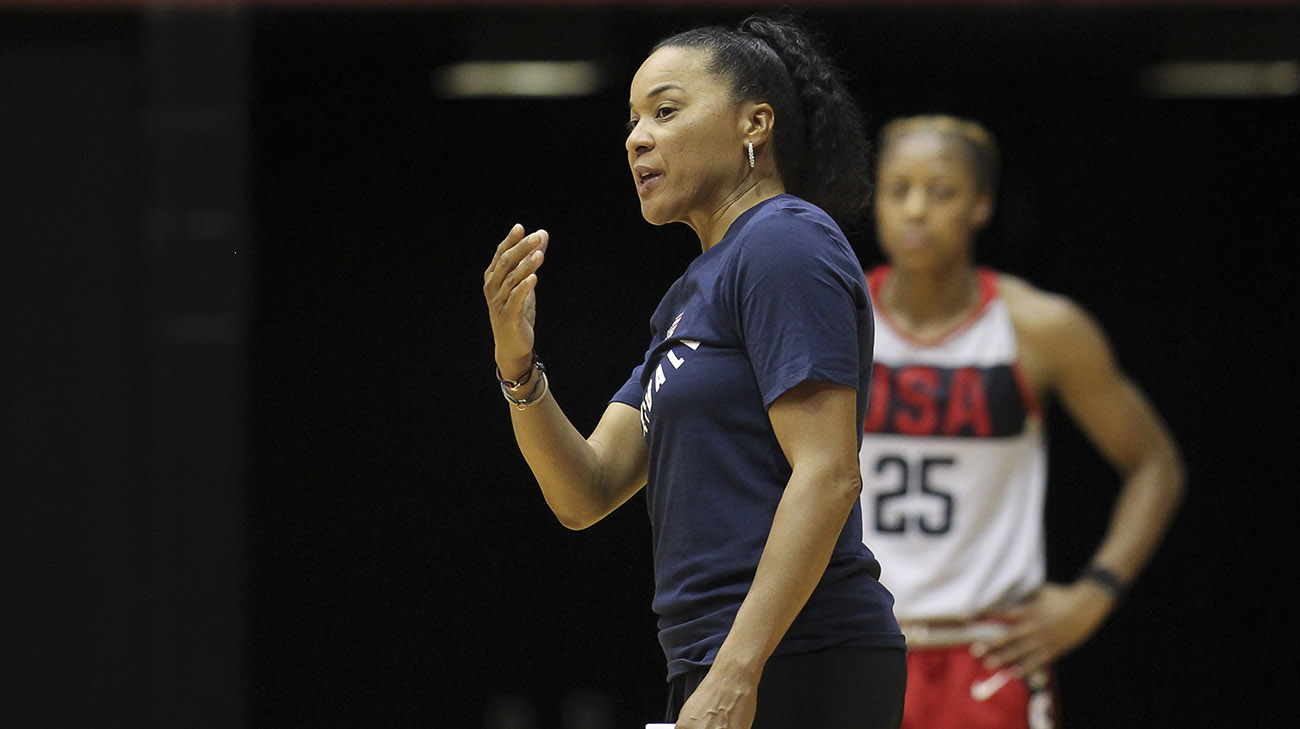 Dawn Staley has been the head coach for the USA Basketball Women's team since 2016. (Courtesy: South Carolina Athletics)
"The leading cause of pericarditis in the Western world is a viral infection or idiopathic," explains Allan Klein, MD, a cardiologist and Director of the Cleveland Clinic Center for the Diagnosis and Treatment of Pericardial Diseases. "And if you don't begin treatment with anti-inflammatories right away, an acute case can become a chronic condition."
That's exactly what happened to Dawn, who is among the one-third of patients who suffer from recurrent pericarditis. Having experienced about a dozen episodes – which typically involve tightness in her chest, difficulty breathing deeply and stabbing pains beneath her left breast – Dawn has learned the best treatment upon occurrence is to rest and relax and let the pericarditis heal. But that's been a difficult lesson to learn.
"I'm used to fending for myself. As an athlete, you get injured and you think you can fight through it. You know that your body can heal itself," Dawn says. "But pericarditis is different. You can't will yourself to get better."
After experiencing a severe episode in October 2016 that prompted an emergency room visit near her Columbia, South Carolina home, Dawn underwent a battery of tests – including cardiac magnetic resonance imaging (MRI) which revealed severe inflammation in her heart's pericardial sac.
With the 2016-17 South Carolina season about to begin, she rushed to Cleveland for a consultation with Dr. Klein, who confirmed the diagnosis of what he called, "a very severe case of recurrent pericarditis." He prescribed a regimen of anti-inflammatory medicine including steroids with gradual tapering, to try and treat the disease.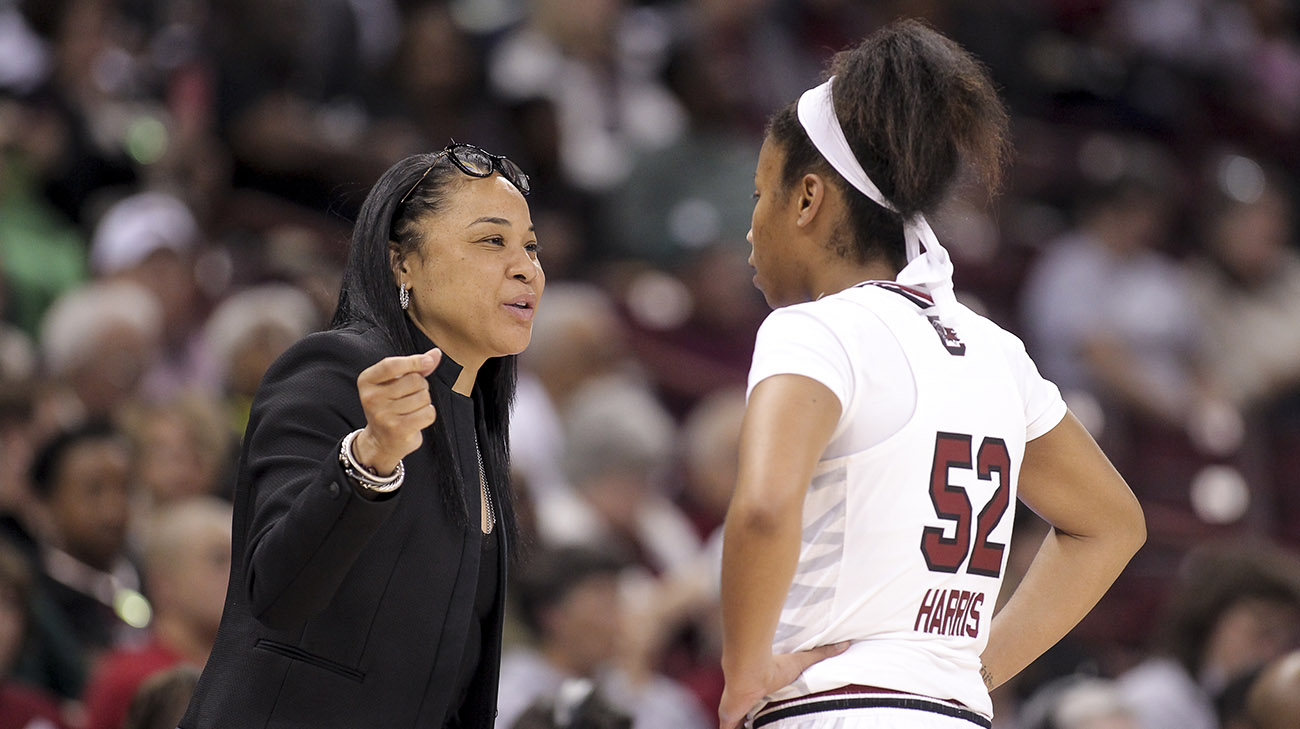 For 10 seasons Coach Staley has been at the helm of the Gamecocks. (Courtesy: South Carolina Athletics)
However, one part of the prescription – rest – just wasn't going to happen, at least not right away. "Exercise can aggravate pericarditis," notes Dr. Klein. "But try to tell a many-time Olympian, a very active basketball coach, an athletic person, one who has exercised her whole life, that she needs to cool it."
Adds Dawn: "I told him I had a really good team, with a real shot at the national championship. So I'll slow down after the season."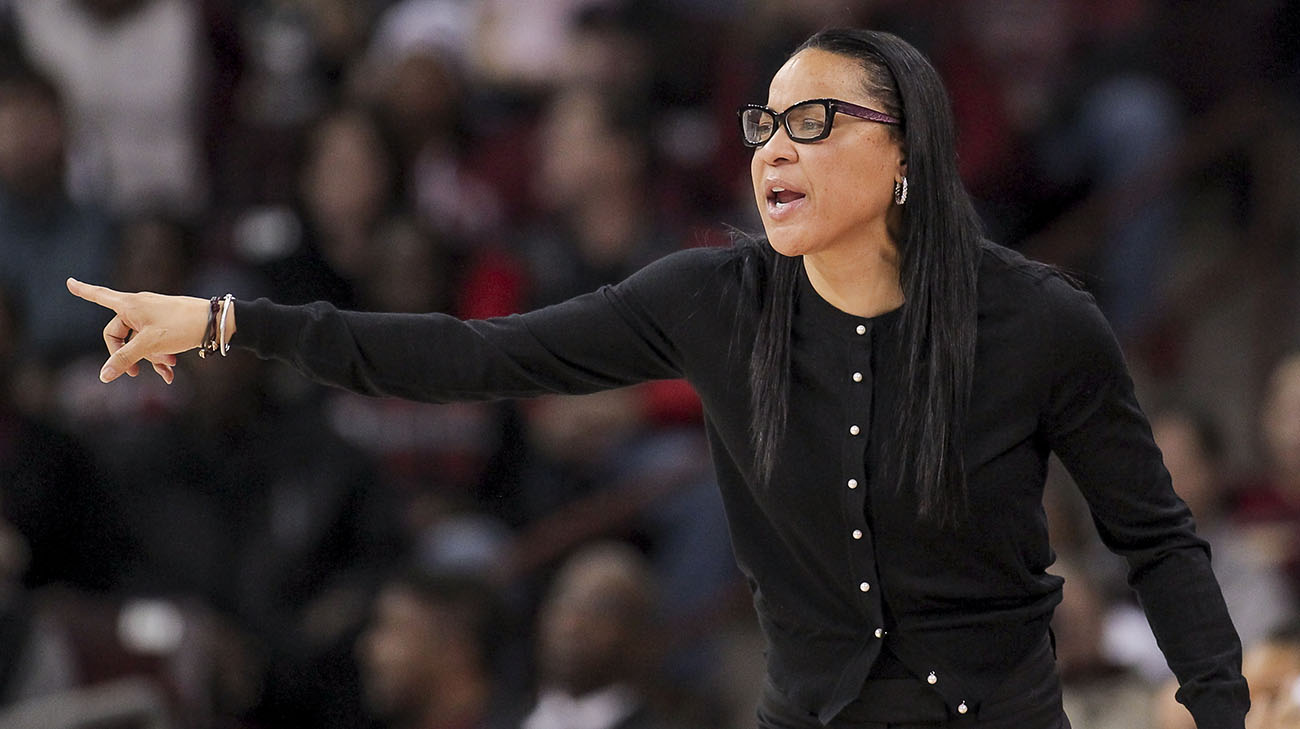 Before the 2016-2017 season, Dawn sought the medical help from Cleveland Clinic's Dr. Allan Klein. (Courtesy: South Carolina Athletics)
Throughout the 2016-17 season, Dawn battled through occasional pericarditis episodes, telling no one but her team doctor and an assistant coach. She even changed her in-game routine, barking orders at her team and pleading with the referees more often from her chair – rather than prowling the sidelines. And no longer did she carry her own luggage through airports.
After South Carolina won the championship, Dawn did rest – for a while. And ultimately, Dr. Klein switched her to different drugs, including a biologic, anakinra, which has proven to be "a real game changer for her." Still, Dawn being Dawn, she returned to heavy exercising a bit too soon while being weaned from some of her medications, causing another serious episode that left her in bed for five days during the fall of 2018.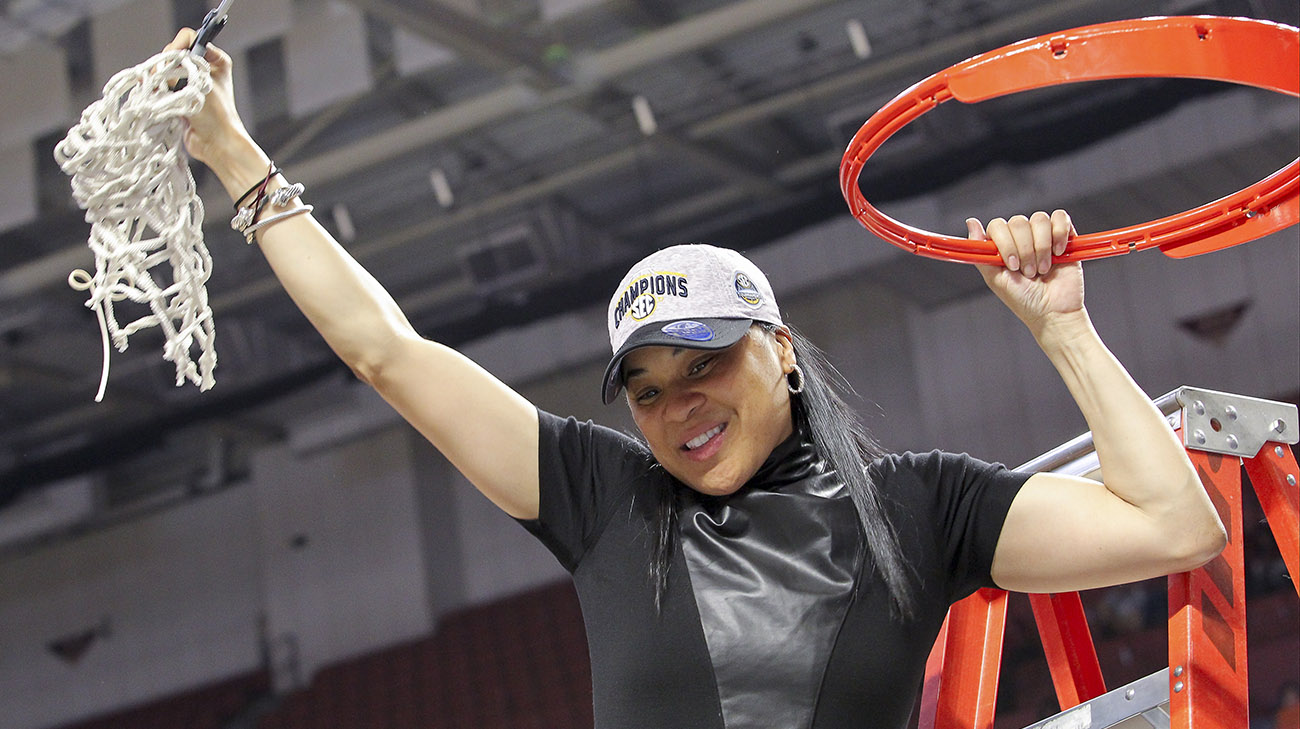 Despite battling pericarditis episodes during the 2016-2017 season, Coach Staley lead the Gamecocks to a national championship. (Courtesy: South Carolina Athletics).
"That was my fault," admits Dawn, whose condition is improving. "I jumped the gun, trying to get back to my normal routine too quickly."
Dawn went public with her battle against pericarditis, sharing her story in an ESPN profile of her life. Her goal was to raise awareness of the condition, and encourage other individuals – especially athletes – to seek the best treatment available.
"I want anyone who may be experiencing some of the symptoms I have to seek help early. And if you get help early, maybe it won't become chronic pericarditis, like mine is."
Dr. Klein is appreciative of Dawn's efforts: "In the medical community as well as the general public, there's a big educational gap about pericarditis. Dawn is really helping by spreading the word."
Related Institutes: Heart, Vascular & Thoracic Institute (Miller Family)
Patient Stories
Patient Stories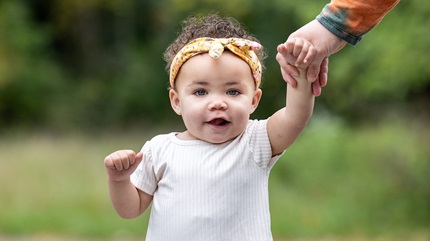 Sep 29, 2023
"Following her procedures, Adaya has defied the odds. She's hit all of her milestones so far. She's crawling and getting around wherever she wants to go."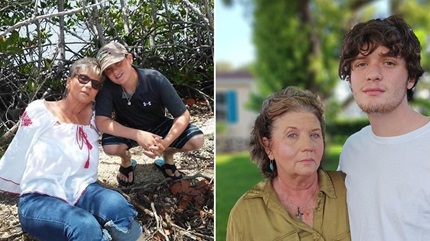 Sep 28, 2023
"It was worth every moment of it to know I was going to be there to see my son grow up."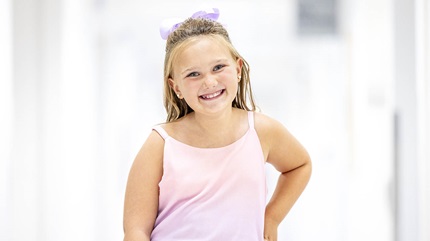 Sep 22, 2023
"This wraps up a chapter in her life we hope we never have to reopen. Audrey handled everything like a champ, and we are so grateful and proud."