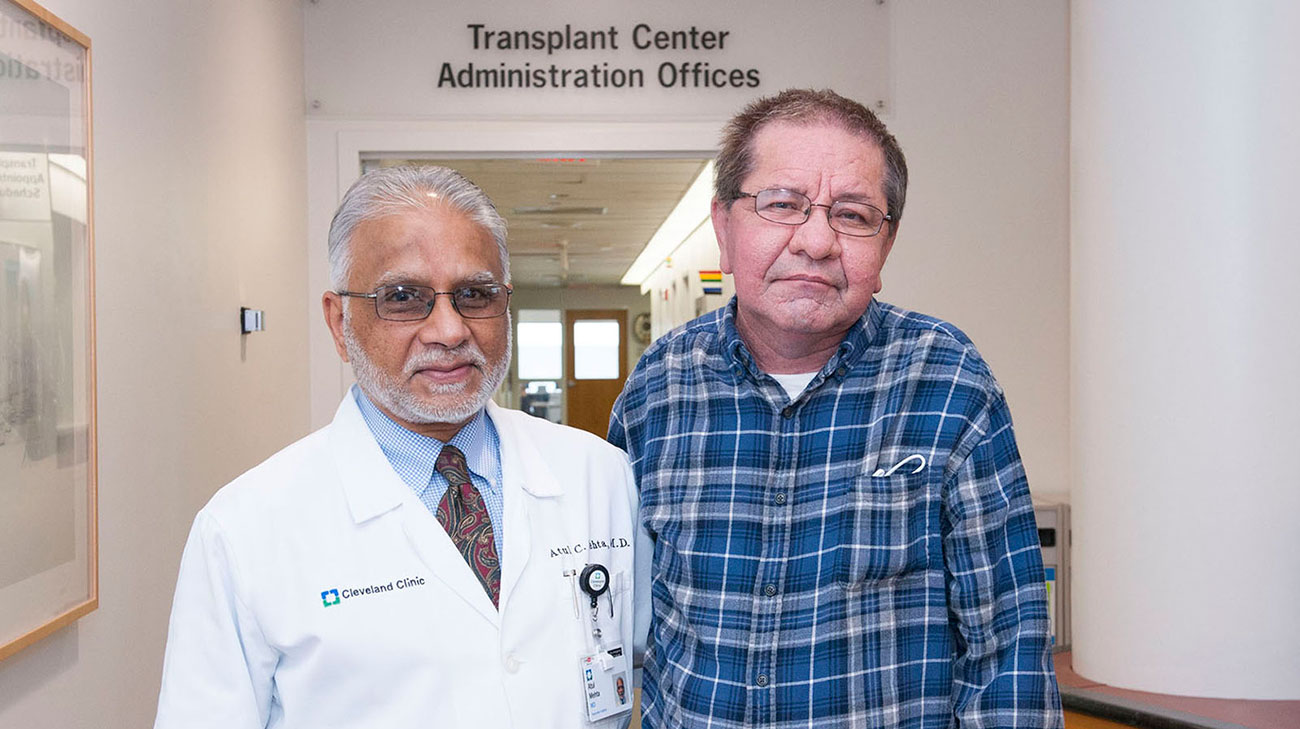 Lung transplants are the most challenging of solid organ transplants. While success rates are improving, the 5-year survival rate is still under 60 percent. For Tom Mathews, his transplanted lungs have lasted more than two decades.
Twenty-six years after the Newark, Ohio, resident's bi-lateral lung transplantation was performed at Cleveland Clinic, both lungs – donated in March 1992 – continue to function. Now 54, Tom is Cleveland Clinic's longest living lung transplant recipient and the second longest in the state of Ohio with the same set of lungs.
"The doctors told us at the time that if the transplant would last three to five years, that would be fantastic," recalled Tom's wife of 28 years, Kim. "Every year when we pass that anniversary, we have a party and celebrate."
Atul C. Mehta, MD, a Cleveland Clinic pulmonologist who has regularly treated Tom since the transplant took place, credits advancements in medical science, Tom's diligence in taking the arsenal of medications required to keep him alive, and "some good luck" for the long-term success of his lungs.
"They say patients are the best teachers, and Tom has indeed been a great teacher for me," said Dr. Mehta, who specializes in the treatment of pulmonary diseases. "He has endured many challenges, quite successfully, over the years."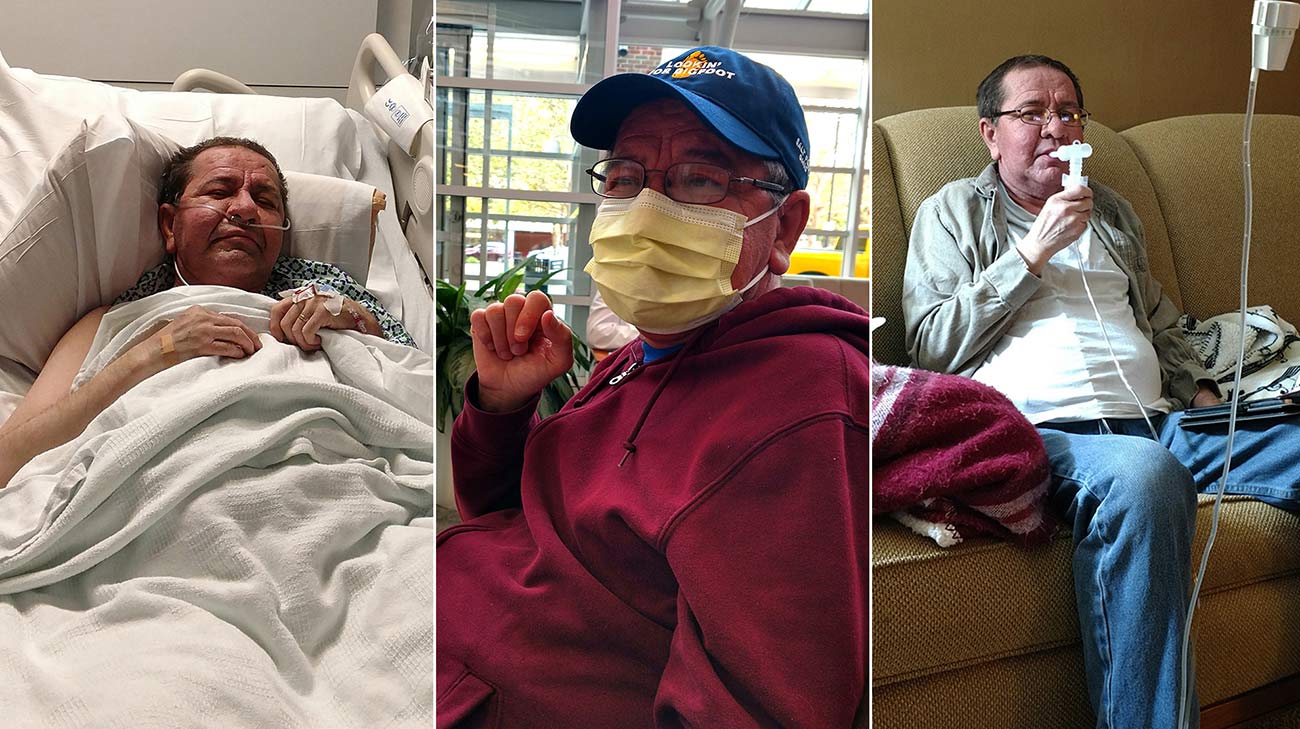 Tom underwent a lung transplant and a kidney transplant at Cleveland Clinic. (Courtesy: Tom Mathews)
According to Dr. Mehta, Tom – 28 at the time, and dealing with cystic fibrosis (CF) – was an ideal candidate for lung transplantation, which was in its infancy in 1992. He met all the criteria – he was young, had limited lung capacity due to his CF, needed constant oxygen therapy, and required numerous antibiotics.
"The doctors doubted I'd last another year if I didn't have a transplant," Tom explained. "That made the decision easy to take the chance."
Cleveland Clinic was one of just a few hospitals that offered lung transplantation in 1992, and its program was just two years old at the time. That year, Tom was one of about 20 patients to receive a transplant; today, Cleveland Clinic averages about 120 annually, making it one of the largest lung transplantation centers in the world.
While the procedure itself went smoothly, Tom suffered a number of post-operative complications that required two-month-long hospital stays. Working with Dr. Mehta and other members of the Cleveland Clinic team, Tom survived – and soon began to thrive.
He returned to his job as an illustrator for a government contractor, but this time without his previous constant companions: oxygen tanks. Tom was even able to participate in physical activities that had long eluded him, including playing for three seasons on his church softball team and participating in charity bike rides.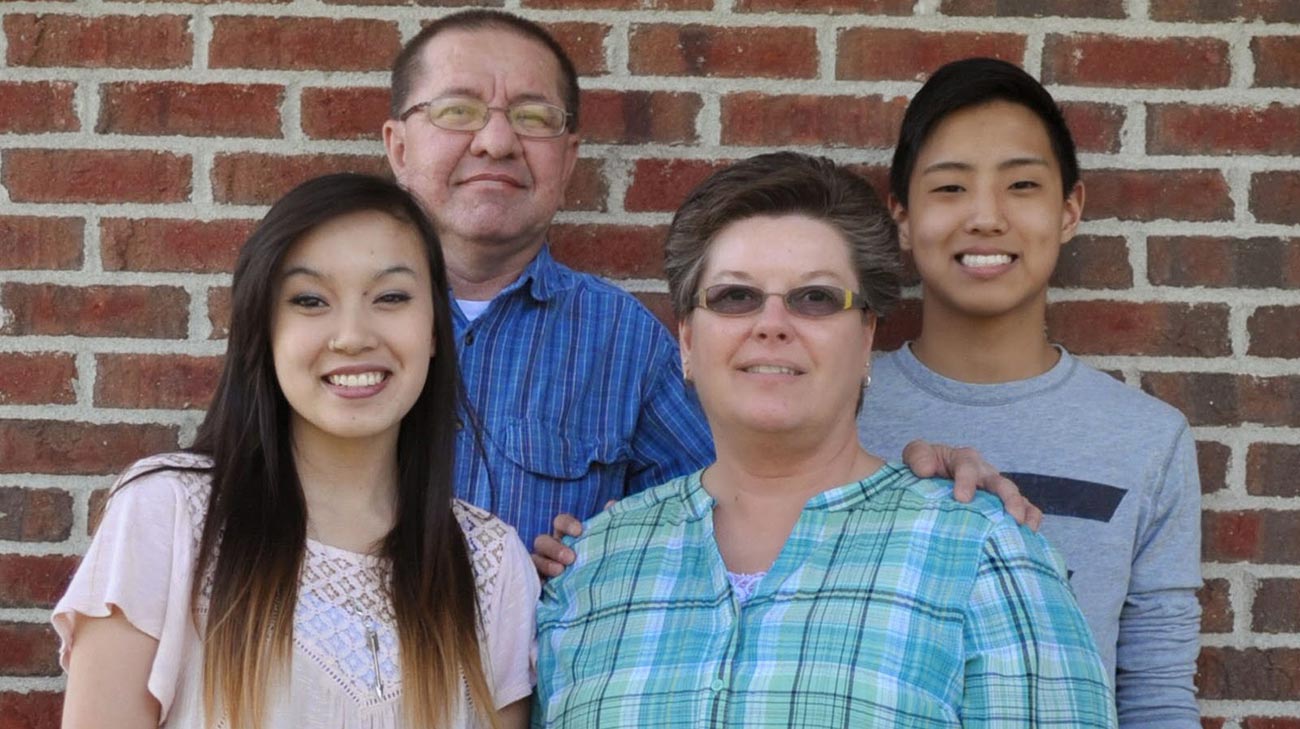 The Mathews Family (Courtesy: Tom Mathews)
Best of all, his stronger health enabled Tom and Kim to adopt two children. Daughter Erin, now 21, will graduate in May from Cedarville University and is currently a communications intern for the Cystic Fibrosis Foundation. Their son, Benjamin, is just 19 but is on track to graduate in December from Central Ohio Technical College.
Dr. Mehta knows the entire family, and fondly recalled the children, as youngsters, joining their father on many of his regular treks to the Cleveland Clinic for examinations or treatment.
"His lung transplantation saved his life. But it also helped make great lives for those two kids," he said.
Tom worked for another 10 years but had to retire in 2002 due to a variety of other health issues. He required a kidney transplant that year and has endured several other complications related to his CF and a compromised immune system.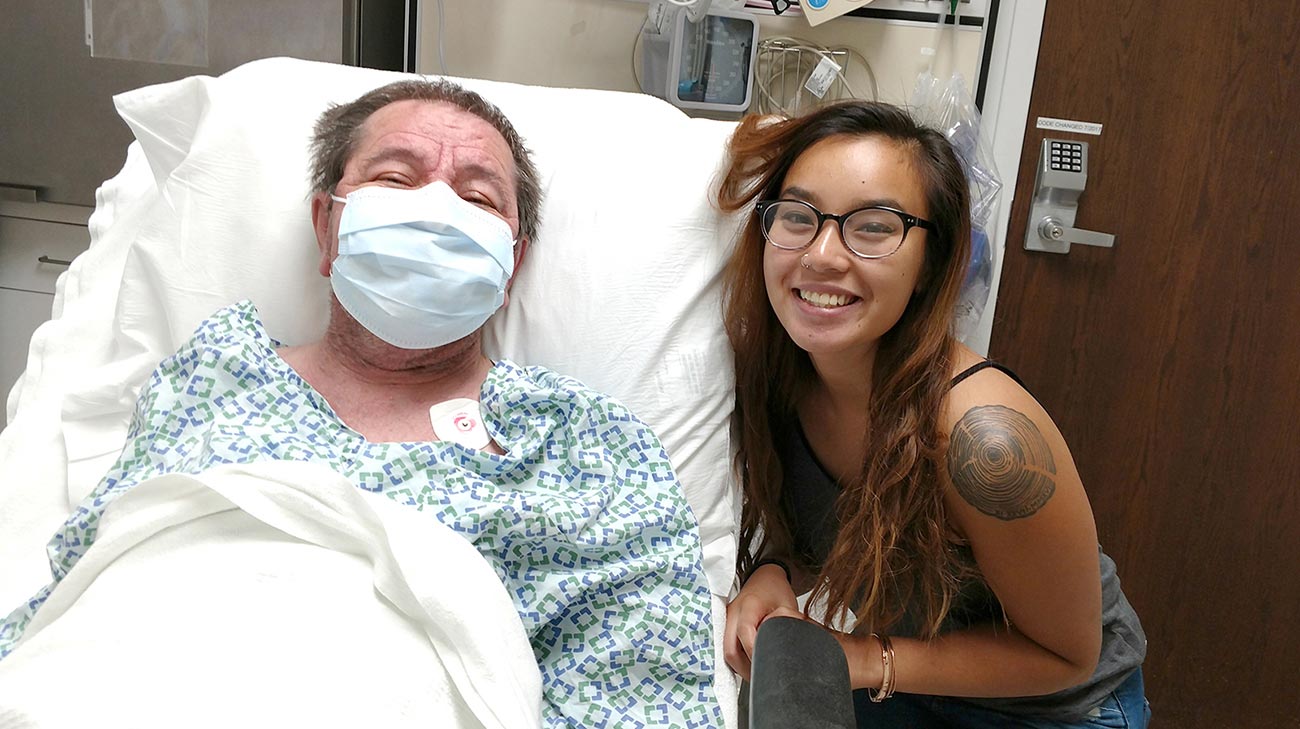 Tom and his daughter Erin at Cleveland Clinic. (Courtesy: Tom Mathews)
Many struggles remain, but his lungs – and his supportive family and medical team – continue to work for him. Especially Kim, a longtime advocate for cystic fibrosis patients who serves on the State of Ohio Cystic Fibrosis Legislative Task Force, among other advocacy roles.
"Kim has always been supportive and helpful," Tom said. "I can truly say that if it wasn't for her, I probably wouldn't be here."
Related Institutes: Respiratory Institute
Patient Stories
Patient Stories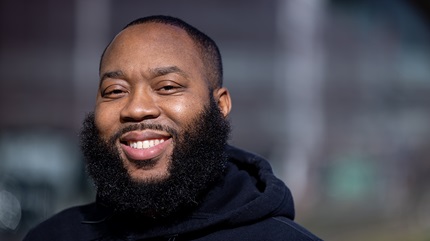 Dec 1, 2022
"Although you may have HIV, there is still a chance for you. There are options for you. You can still get a kidney. You can still come get back to a normal life."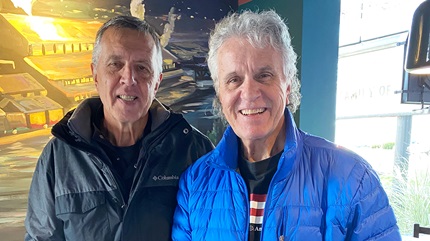 Nov 23, 2022
"Pay attention to your body. If you feel like there's something not right, there's probably something not right."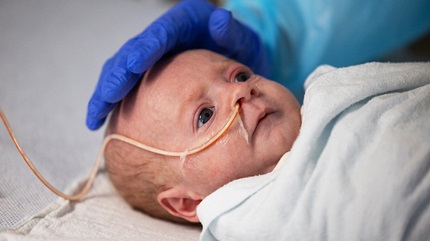 Nov 22, 2022
"I'm so glad we got Max examined right away."