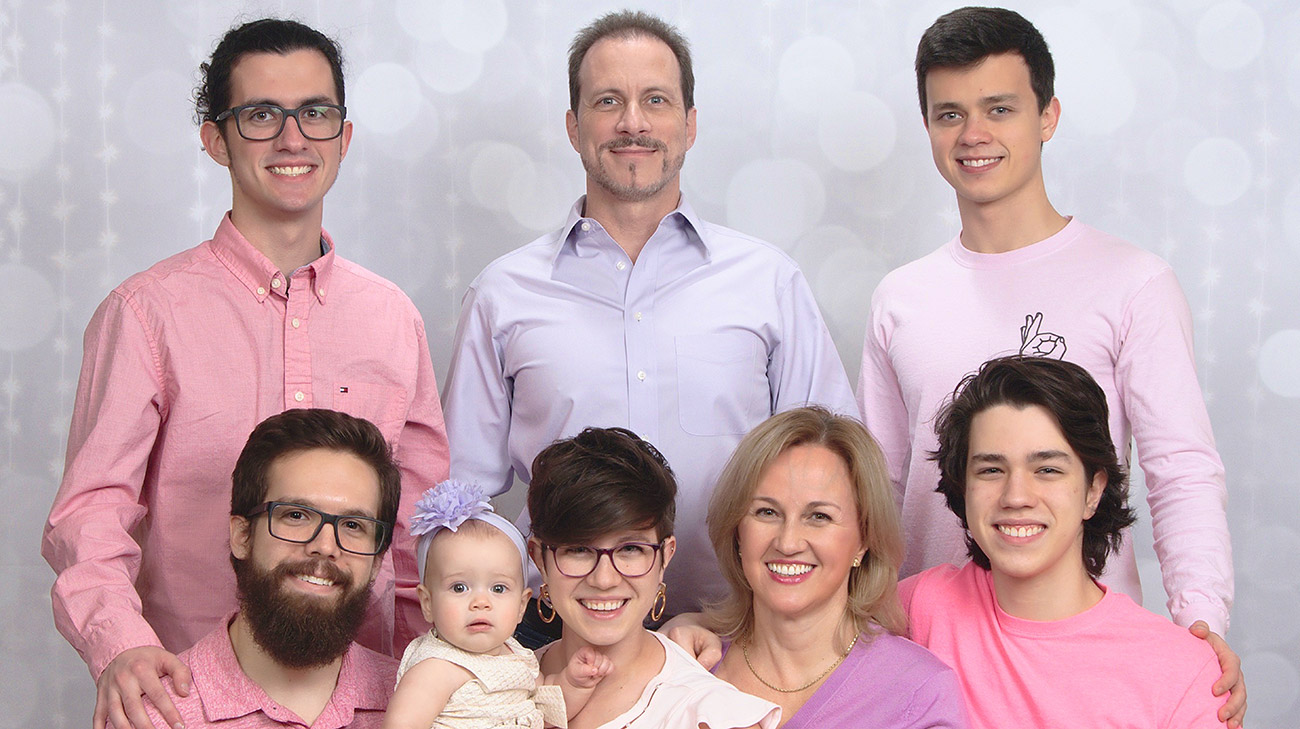 Dear Dr. Benzel,

My wife, Albina Duggan, has been diagnosed with secondary liver cancer. At this point they think that it began with a tumor in the C1 [neck vertebrae]. That tumor has destroyed part of the C1 and now rests a millimeter or so next to the spinal canal.

Obviously time is critical, but so is getting the right person, and a doctor we trust completely has told us that YOU are the only person we should be talking with.
That was Tim and Albina Duggan's first communication with Edward Benzel, MD, now Emeritus Chairman of Neurosurgery in Cleveland Clinic's Center for Spine Health.
It was July 2004, and 36-year-old Albina had been given three years to live. A rare type of liver cancer had spread throughout her body, mostly to her neck, causing intense pain.
The Duggans, then living in Chicago, were turned away by a local neurosurgeon. Albina's case was too risky, he said, and the cancer was all over her liver. So they began searching the country for someone that could (and would) do the most daring and delicate of surgeries. Waiting was not an option. The tumor was dangerously close to invading Albina's spinal canal, which could cause spinal instability or, worse yet, paralysis and death.
"It was clear at our first meeting that Dr. Benzel wasn't looking at Albina's case as a challenge or a statistic or a procedure. He was looking at Albina as a human being with four small children, who deserved all of his knowledge and effort, despite the long odds."
During their search, they found Dr. Benzel, who had authored hundreds of papers and books on neurosurgery and trained dozens of neurosurgeons during his long career. Thinking he might be the only one who could help Albina, Tim sent a desperate email.
"Dr. Benzel, we have four small children ages 3-11. I know I don't need to tell you how important this is, but I'll tell you anyway! We're desperate for help, and both Albina and I are ready to fight and do whatever is necessary to beat this awful thing. With your help we know we can do it."
When Dr. Benzel's assistant received the email, she called Tim right away. She didn't know if Dr. Benzel would take Albina's case, but said she would hand the letter to him the moment he came out of his morning conference. An hour later, she called back and asked how soon the Duggans could get to Cleveland Clinic.
Tim and Albina drove to Cleveland the next morning. When they met Dr. Benzel face to face, they were encouraged by his confidence and determination, but mostly his compassion.
"When I met Dr. Benzel, it was amazing," says Albina. "I remember he walked in with a big smile on his face."
He had come up with four options:
Do nothing.
Treat with chemotherapy and radiation therapy only.
Close off the vertebral artery (which passed through the tumor) and then perform aggressive surgery. Dr. Benzel would remove the tumor and most of the affected vertebra and then fuse Albina's neck vertebrae together.
Perform aggressive surgery without closing off the artery, which would be less invasive, but riskier.
"They asked me which option I would choose if it were my neck," says Dr. Benzel. "I told them I would choose option 3 because it provided the best chance for complete resection and the achievement of spinal stability. They immediately said, 'Let's go with that.'"
According to Tim, "I can't begin to tell you what it meant for us — especially Albina — to go from having doctors tell you there's nothing anyone can do, to having a compassionate, brilliant neurosurgeon tell you, 'I've got this. This is doable.'"
After two surgeries on Albina's neck, the Duggans headed to Houston to meet with a specialist in Albina's extremely rare liver cancer. That led to another odyssey, involving an aborted liver transplant, radiofrequency ablation and ultimately a clinical trial that failed to work on all other cancers — except Albina's.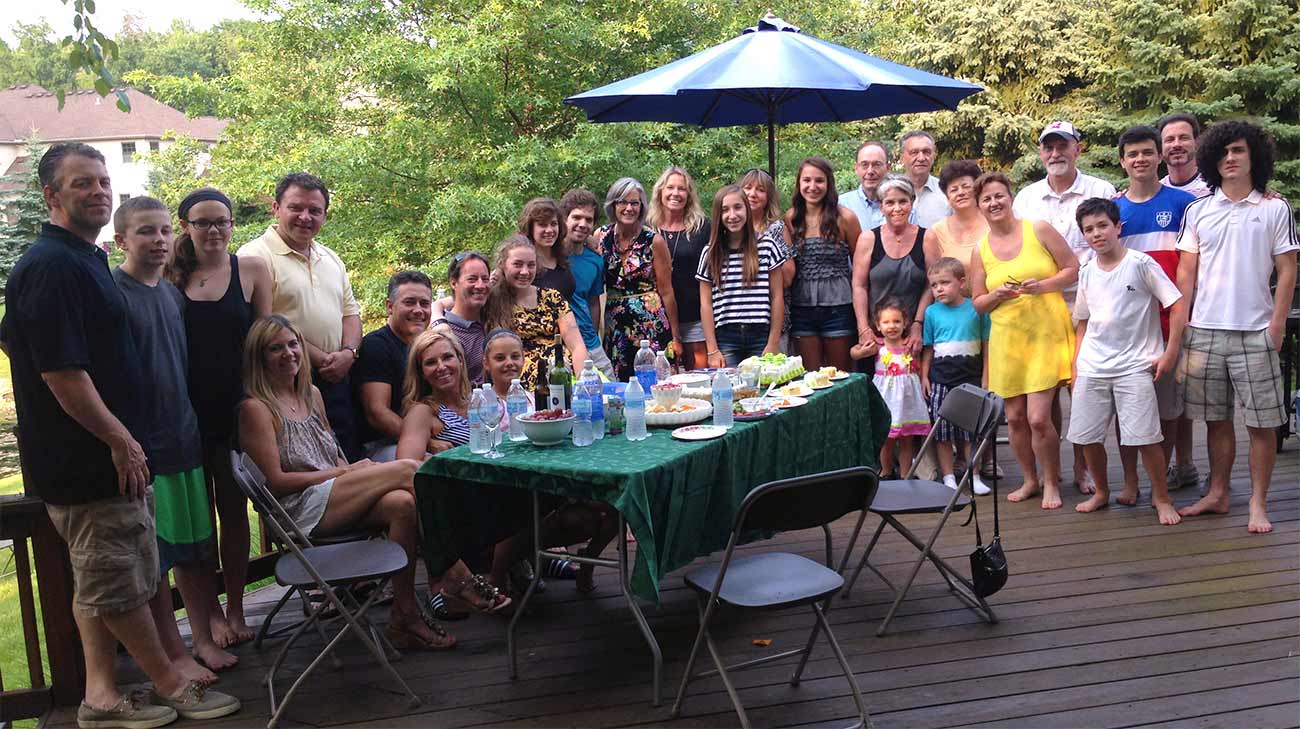 The Duggan Family with Dr. Benzel
Now 14 years later, Albina's neck is healthy, and she continues to control the cancer in her liver and lymph nodes with medication.
"You can get upset, you can cry, you can blame everything around you, but don't lose hope because there's someone out there that can help you," says Albina, now a grandmother and living in Strongsville.
In 2014, the Duggan family threw a party to celebrate Albina's 10-year anniversary of survival. Tim invited Dr. Benzel, never really expecting him to come.
"I told him that I wouldn't miss it for anything!" says Dr. Benzel, who attended the party with his wife and grandchildren.
At the party, about 40 of the Duggans' friends and family members — who had already heard so much about Dr. Benzel — personally thanked the man who helped save Albina.
"He stands out as the most courageous, most compassionate, most authentic doctor we've ever met," says Tim. "It was clear at our first meeting that Dr. Benzel wasn't looking at Albina's case as a challenge or a statistic or a procedure. He was looking at Albina as a human being with four small children, who deserved all of his knowledge and effort, despite the long odds. He cared so personally for Albina that we really do consider him a part of our family."
Related Institutes: Neurological Institute
Patient Stories
Patient Stories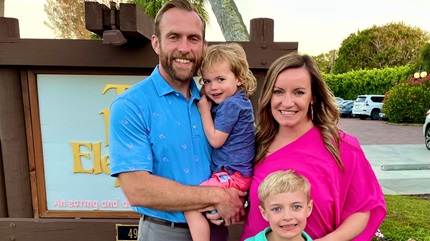 May 24, 2022
"I was familiar with the Columbus hospital, but knew Cleveland Clinic is number one in the nation for cardiac care."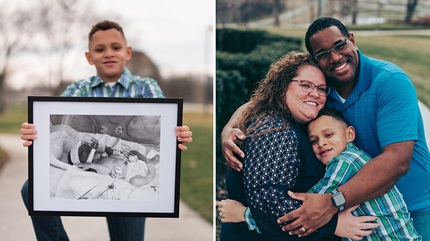 May 21, 2022
"We had the most amazing care --Quentin and us. They made sure we were in the know the entire time."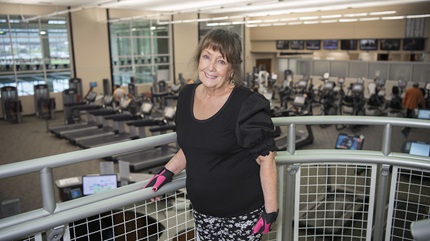 May 18, 2022
"I'm forever grateful for all the support I've received. It has truly made a difference in my life," she says. "My time spent at LifeStyles has been therapeutic and healing."