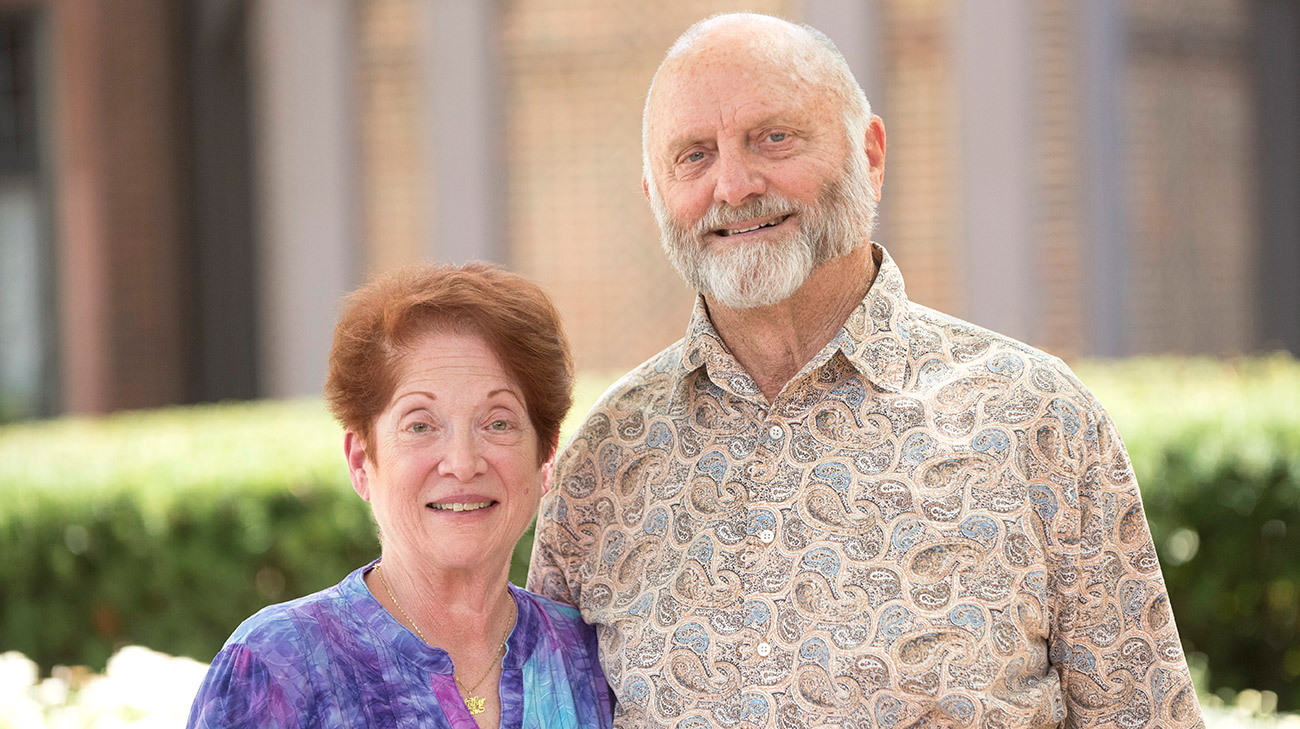 Pulmonary hypertension was robbing Peggy Notman of her life, one halting breath at a time.
Her initial lung concerns occurred five years ago, when a blood clot formed following her surgery for a double hip replacement. A pulmonologist near her Florida home prescribed several months of blood thinners and oxygen, as needed, but Peggy's condition did not improve, it actually worsened, slowly and frustratingly.
"I would take a short walk, with my son and his dog, and be totally out of breath," recalled Peggy, now age 68. "They changed my medication and sent me to respiration rehabilitation. But I wasn't making any headway."
Peggy was forced to retire early from her jobs as a paralegal by day and paralegal studies instructor by night. She needed to stop teaching because she wasn't able to maintain enough oxygen to complete her two-hour lectures, two times a week. Peggy would quickly get lightheaded and fatigued, even while on oxygen. She could barely function as the years dragged on.
Finally, upon sharing her story with other patients and caregivers at a local support group sponsored by the Pulmonary Hypertension Association, Peggy was referred to Jinesh Mehta, MD, a pulmonologist at Cleveland Clinic Florida's Department of Pulmonary Medicine, located in Weston, FL.
Additional diagnostic testing, including a ventilation-perfusion (V/Q) scan, revealed a number of blood clots throughout Peggy's lungs and a much more precise diagnosis: chronic thromboembolic pulmonary hypertension (CTEPH), a rare and progressive form of pulmonary hypertension caused by blood clots that don't dissolve in the lungs. Left untreated, CTEPH can lead to heart failure, and in some cases, even death.
"I'd heard of blood clots and embolisms, but I had never heard of CTEPH," Peggy noted. "And I had no real (treatment) options other than to try a bunch of medications, stay on oxygen 24/7 and do the best that I could."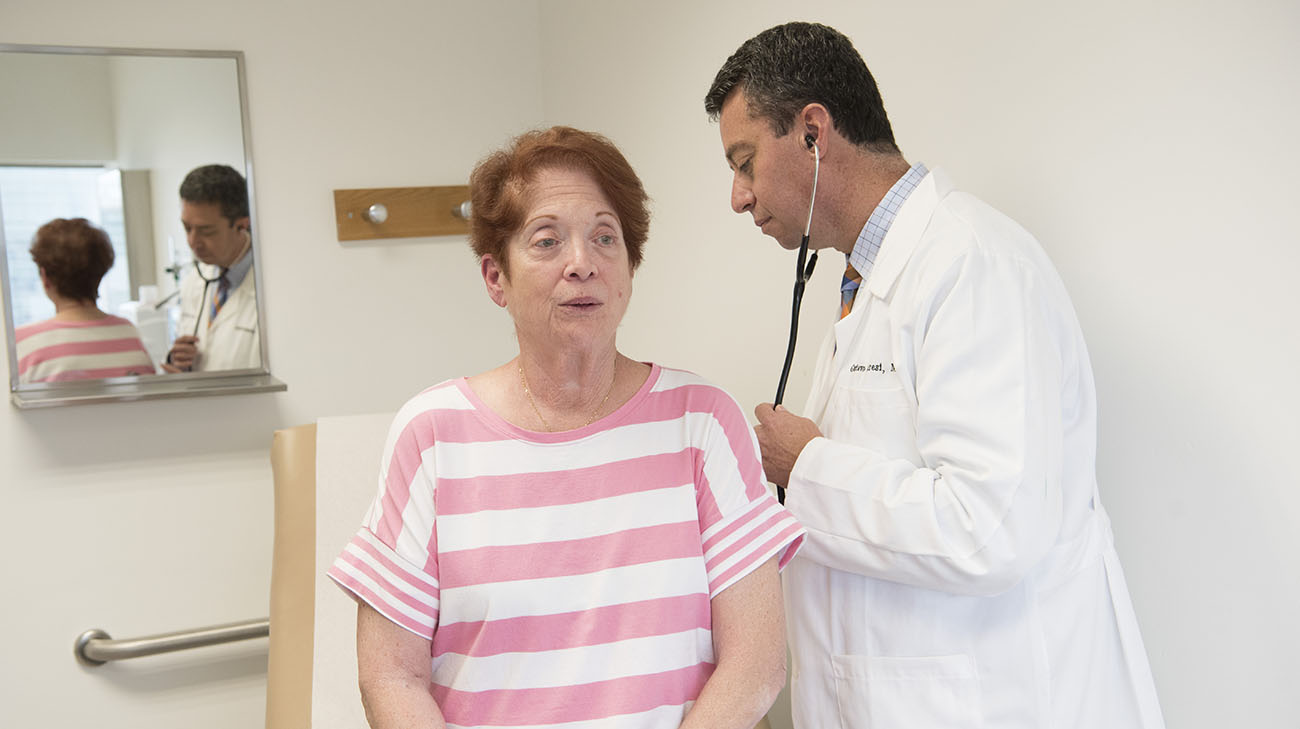 Peggy at an appointment with Dr. Heresi before her BPA procedure. (Courtesy: Cleveland Clinic)
While a complex surgical procedure — pulmonary thromboendarterectomy — is the gold-standard curative treatment for CTEPH, Peggy was among the 30 to 40 percent of patients who aren't candidates for it, due to a variety of reasons.
Fortunately, Dr. Mehta informed Peggy in late 2017, she was a likely candidate for a new form of CTEPH treatment: balloon pulmonary angioplasty (BPA). The catheter-based procedure is a well-established treatment for blocked vessels in the heart and brain but has only recently been revived for patients with clots in the lungs. Doctors in Japan have perfected the method, which has been adopted by only a few hospitals in the United States, including Cleveland Clinic main campus in Cleveland, Ohio. Peggy soon had an appointment with Gustavo A. Heresi, MD, the director of the CTEPH and pulmonary vascular program at Cleveland Clinic, and a multidisciplinary team of specialists determined BPA was well suited for Peggy. Surgery would be difficult since she had many tiny clots that would be challenging to access using surgical instruments.
"After undergoing several of these procedures, (Peggy) feels much better," Dr. Heresi explained. "Her shortness of breath is almost gone, her oxygen levels have improved dramatically and she's almost essentially back to normal. That's very satisfying to see."
BPA requires tiny punctures in the neck or groin, through which a balloon catheter is fed into the lungs. The catheter dilates the clot-filled vessels to let blood flow more smoothly. Because pulmonary circulation can be more complex than cardiac circulation, the procedure must be conducted incrementally to avoid hemorrhaging or other injuries.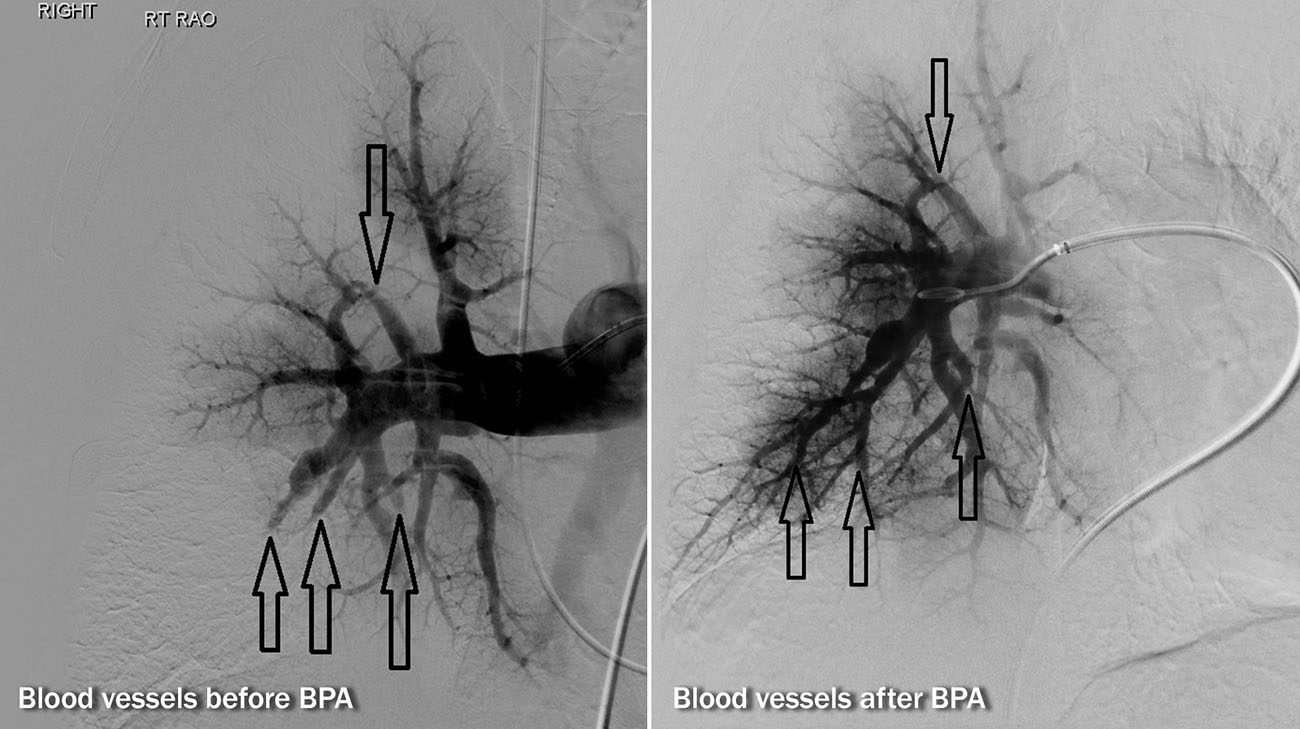 Left image demonstrates blocked vessels with no blood flow past the arrows.
Right image shows improved blood flow (after BPA) past the arrows, indicating better blood circulation in the lungs. (Courtesy: Cleveland Clinic)
Peggy has undergone seven BPA procedures. When the first procedure failed to produce much change for Peggy, she didn't lose hope. She recalled pleading with her interventional radiologist, Ihab Haddadin, MD, "Please don't give up on me. This is my only chance."
She said Dr. Haddadin replied, "I'm not giving up on you." Peggy noticed a dramatic improvement after that second procedure, as well as the five that followed over the next few months.
"After the second one, I could walk past three houses and back in the neighborhood where we were temporarily living in Cleveland," Peggy said. "After the third procedure, I was able to walk past seven houses. I realized this was really working."
Dr. Haddadin was also pleased the BPA was successful. "One of the joys of being in the medical profession is seeing how much of a difference a new treatment like this can make in someone's life," he declared. "She's made a significant improvement."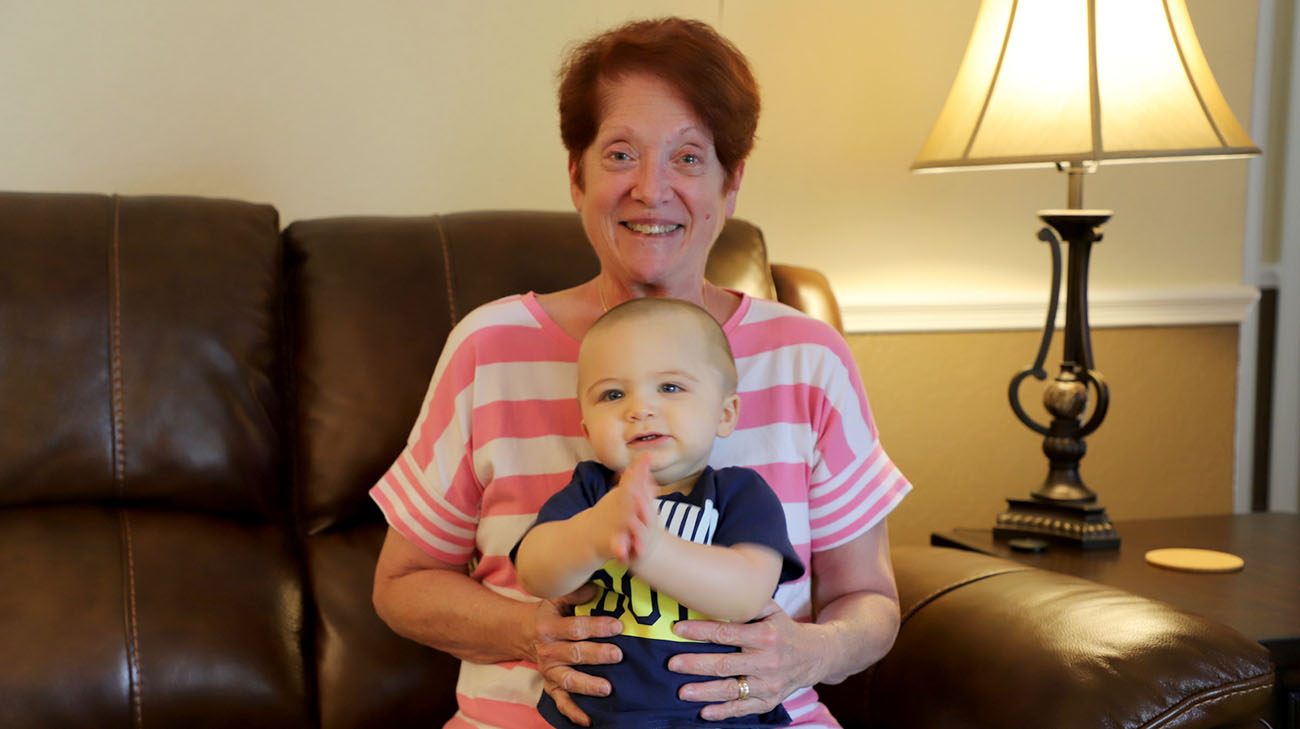 Peggy and her grandson, Asher, at his first birthday party. (Courtesy: Peggy Notman)
Now, Peggy no longer relies regularly on an oxygen tank, nor does she typically feel lightheaded or weak, as before. "Now I can do the things I need and I want to do," added Peggy, who is delighted to have the energy to spend time with her young grandson. "I'm even considering going back to teaching after the procedures are complete. I have a new lease on life."
Related Institutes: Respiratory Institute
Patient Stories
Patient Stories
Jan 14, 2021
"This surgery had never been performed on a pediatric patient, but Dr. Kareem called me one day and said, 'I can fix her!' I can't explain to you how it felt to hear those words."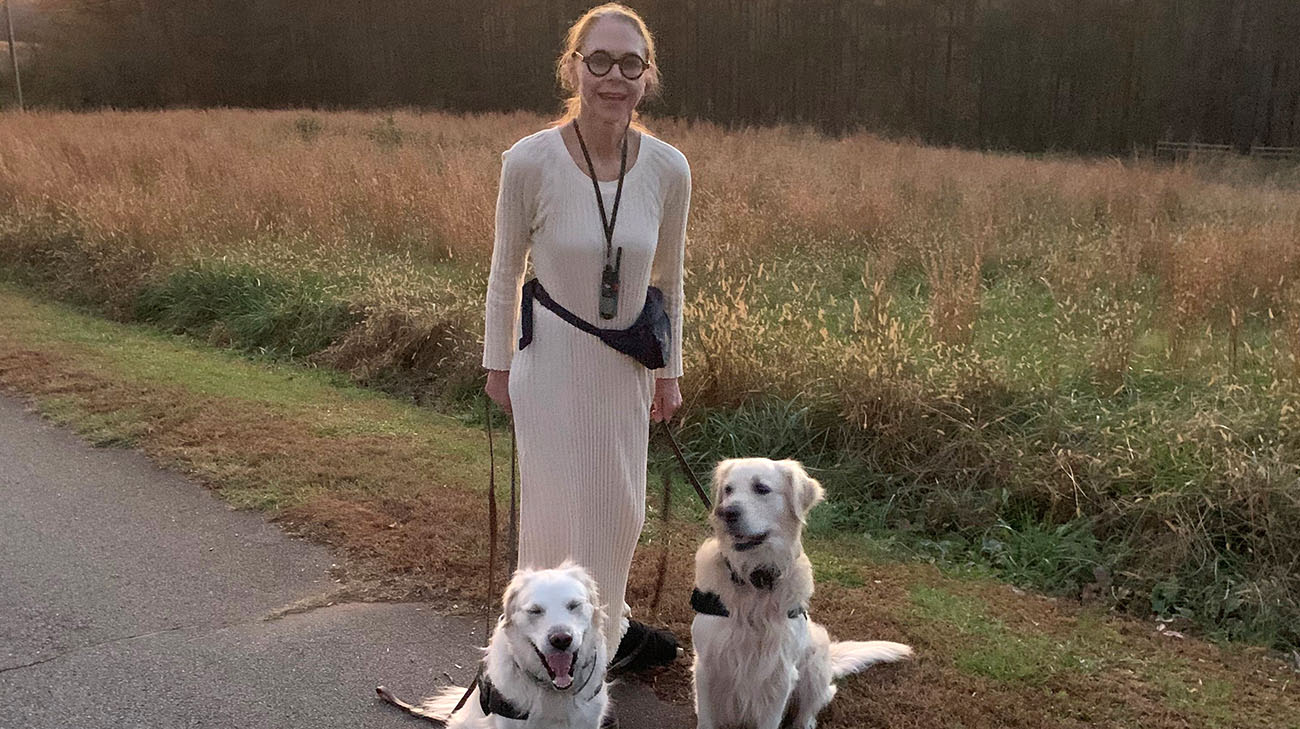 Jan 12, 2021
"My leg looked so much better just after one surgery, I couldn't wait to have the second one. I wasn't in any pain at all and even taught piano lessons remotely from my computer in my hospital room."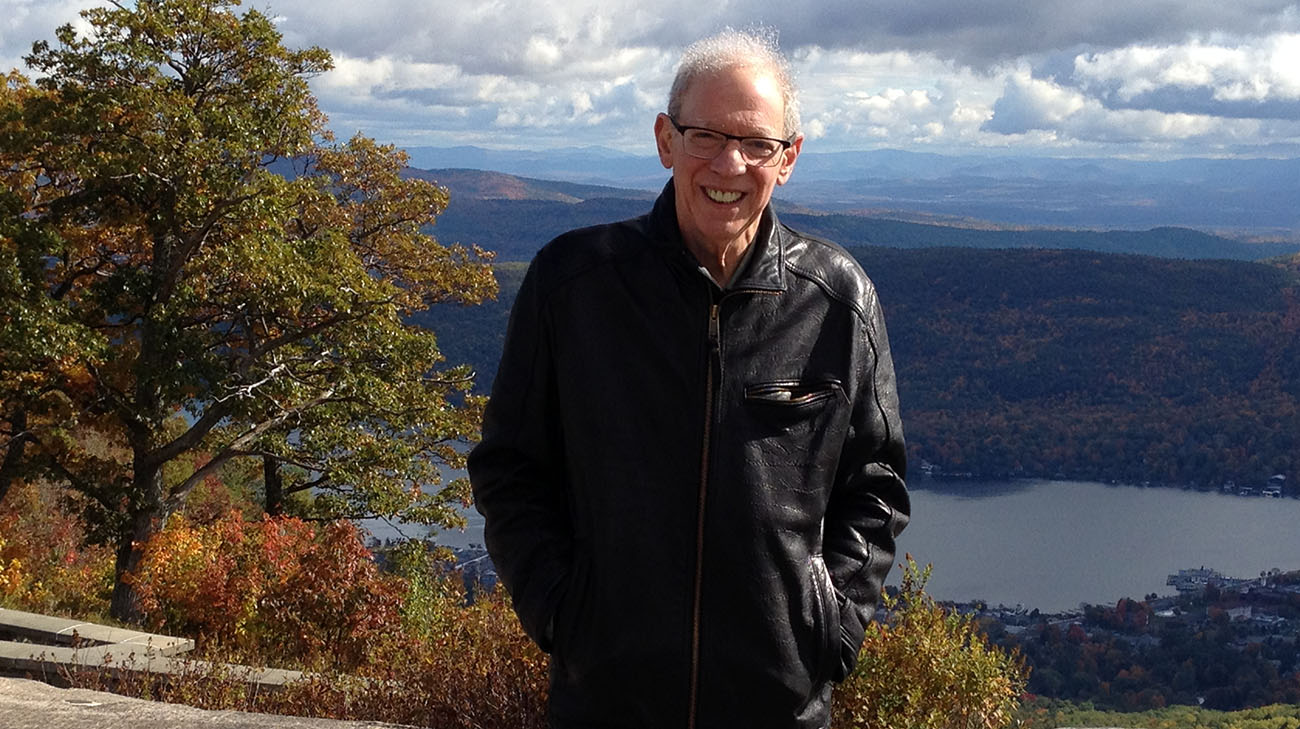 Jan 11, 2021
"At a time when I needed expert medical care, living in Cleveland put me minutes down the street from one of the best hospitals in the world and with one of the best lymphoma doctors available."