Samantha Roy was in fourth grade when she first saw a doctor for what looked like an indent in her chest. The doctor told her it was pectus excavatum, a deformity in which the breastbone grows inward. It's sometimes called "sunken chest" or "funnel chest."
There was no need to worry about it, the doctor said. It might not cause any problems.
While she felt fine, Sam grew more aware of the dent in her chest and her misaligned ribs.
"It bothered me a lot," she says. "I'd wear a T-shirt over my bathing suit when swimming."
In high school, she started feeling chest pains. They were sharp, but would pass quickly and were infrequent. Next came trouble breathing. She was diagnosed with asthma, yet inhalers didn't help.
The pain and breathlessness got worse as she got older. Eventually Sam's chest pain became constant. She'd get out of breath just walking down the hall. She was always tired and slept a lot. That's when she made the trip from her home near Toledo, Ohio, to Cleveland Clinic.
"The surgeon at Cleveland Clinic saw my CT scan and was in shock," says Sam.
Her breastbone was indented so much that it was only 2 inches from her backbone. Her heart was squeezed in between. That explained her chest pain and fatigue.
"It was one of the most severe cases of pectus excavatum I had seen," says surgeon Dan Raymond, MD, a member of Cleveland Clinic's Thoracic Surgery Department. "I see about 20 patients a year with the condition. Most get treated in childhood, typically around age 12. I see the ones who never had that opportunity. I have seen patients from age 16 to 65."
Dr. Raymond told Sam about the Ravitch procedure, an operation to remove cartilage from her ribs and push her breastbone into the proper position. She eagerly scheduled the surgery — and then began recording her medical journey in a series of YouTube videos.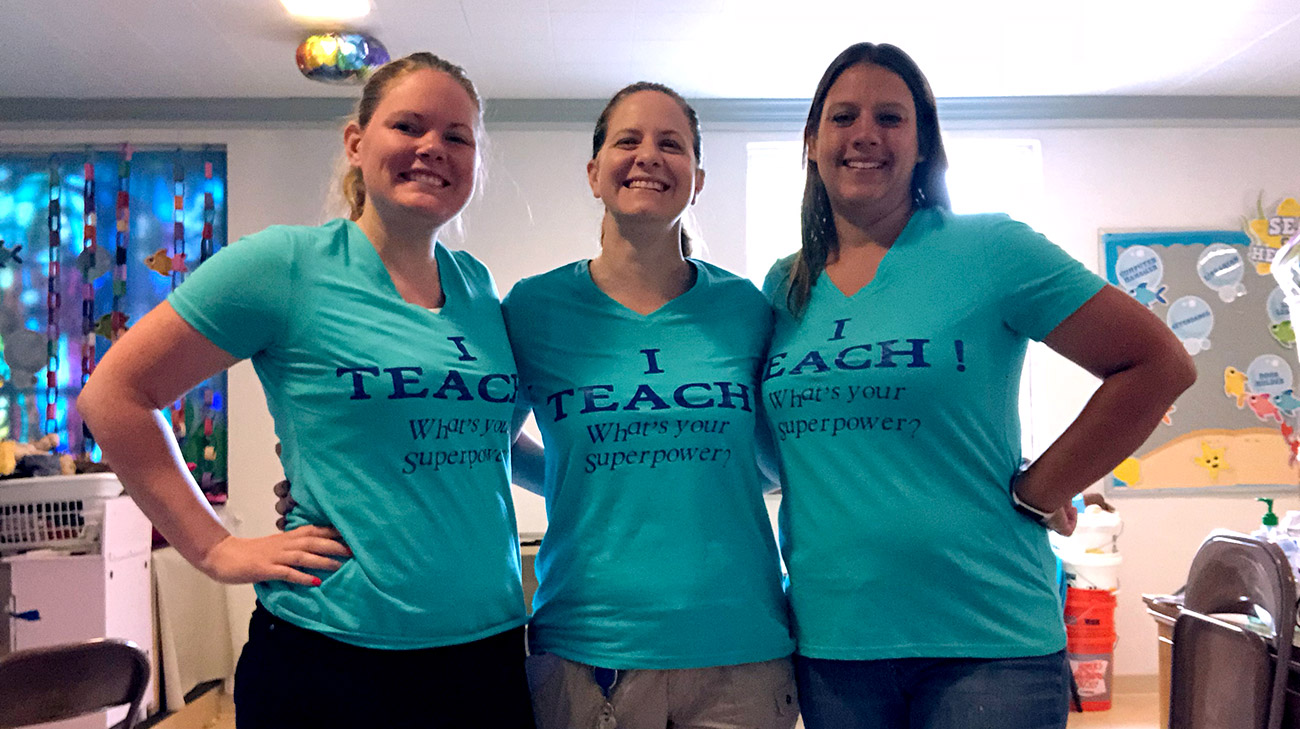 Sam with some of her fellow teachers at Hope Learning Academy of Toledo.
In 2013, at age 21, Sam underwent the Ravitch procedure. While the operation typically involves supporting the breastbone with a small metal bar that is removed months later, Dr. Raymond secured Sam's breastbone with a permanent titanium plate. The procedure took about two-and-a-half hours. Sam recovered in the hospital for nearly one week, and then at home for the next month.
"When I was in the ICU after my surgery, I put my hand over where my heart is, and for the first time I actually felt it beat strong," says Sam.
The Ravitch procedure had also freed Sam's heart from being squeezed by her breastbone. It had returned to a normal shape, with normal function.
"All my problems are gone. I have no more chest pains…I can move around a lot. Sometimes I forget that I had the surgery…I have so much more energy. I feel so much happier."
While her recovery was not pain-free, she loved being able to take deep breaths and loved the nearly normal appearance of her chest.
"I don't have the dent anymore," she says. "It's flat. And my ribs are normal — not popping out anymore. Now I can wear bathing suits and not feel like something is wrong with me or someone is staring at me. And you can't really see my scars at all."
One month after surgery, Sam exuberantly reported on YouTube, "All my problems are gone. I have no more chest pains…I can move around a lot. Sometimes I forget that I had the surgery…I have so much more energy. I feel so much happier."
"Sam is a great example of what this surgery can do to help people who simply did not know there is an option for a better life," says Dr. Raymond.
Now married and a Kindergarten teacher, Sam credits Dr. Raymond with saving her life.
"I definitely wouldn't be able to do the job if I hadn't had my surgery," she says. "I only wish I had followed Dr. Raymond's directions to start exercising sooner. Now I have a hyper German Shepherd puppy that's keeping me running!"
Related Institutes: Heart, Vascular & Thoracic Institute (Miller Family)
Patient Stories
Patient Stories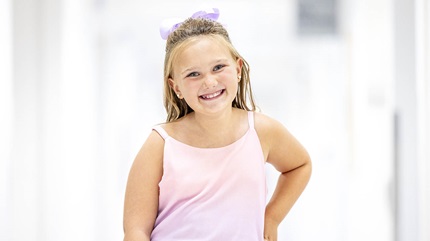 Sep 22, 2023
"This wraps up a chapter in her life we hope we never have to reopen. Audrey handled everything like a champ, and we are so grateful and proud."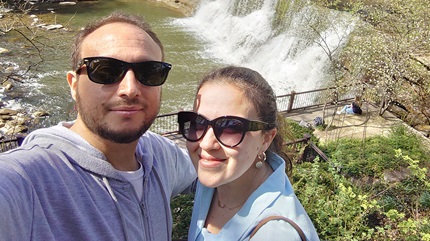 Sep 18, 2023
"Besides my first transplant, I've had other noninvasive surgical procedures, and I needed pain medication for all of them but not this time."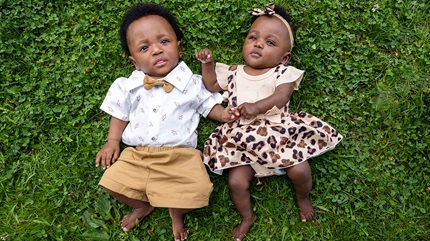 Sep 15, 2023
"Thinking about everything Kimyah and DJ have been through, it was hard to imagine us ever getting to this point. It was unclear if they would be able to do anything by themselves. Now, they're trying to do everything by themselves."