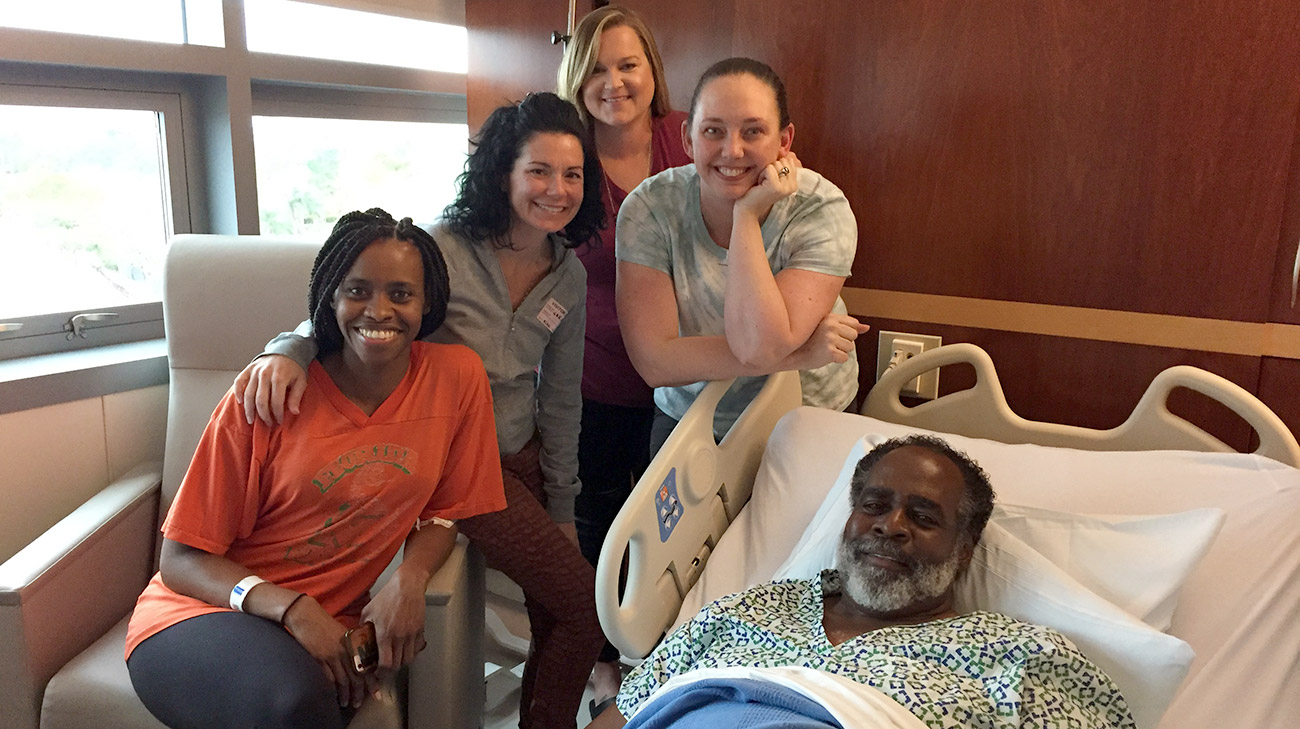 Fathers' Day 2018 took on a whole new meaning for Cleveland Clinic Florida patient Ronald Corbin of Port St. Lucie, Florida. The retired Martin County High School Choral Director received a priceless gift – a new kidney from his daughter, Candice Corbin who happens to also be one of his former students.
Ronald recalls the day his health began failing in March 2014. He had been taking medication to treat diabetes when one day, he experienced a strange and unfamiliar feeling.
"I was walking down the street and suddenly, I felt like I was inebriated," Ronald said. "That's when I said, whoa, something is wrong."
A follow up appointment with his primary care doctor subsequently led to a visit with a nephrologist who delivered the news. Ronald had chronic kidney disease and would need to begin dialysis treatment immediately.
Chronic kidney disease, also called chronic kidney failure, occurs when there is a gradual loss of kidney function. The kidney's main function is to filter waste and toxins from the blood through urine. Kidney disease occurs when nephrons are damaged and cannot filter the blood. Damage can happen quickly, however, in most cases, it occurs over time.
"The most common risk factors for kidney disease is diabetes and high blood pressure," said Samer Ebaid, MD, PhD, transplant surgeon at Cleveland Clinic Florida. "Long term, these conditions begin to affect the kidney function. Kidney disease begins gradually and there is a build-up of toxins in the body. Patients become volume overloaded and get higher urea and creatinine in the blood."
As the kidney function deteriorates, dialysis treatment is needed to remove waste and toxins and help to control high blood pressure. Patients with end-stage kidney failure will often require a kidney transplant.
Shortly after beginning dialysis, doctors told Ronald there was a possibility he might need a new kidney one day.
"Going for dialysis three times a week for six hour sessions was inconvenient, but I made the best of it," Ronald said.
Meanwhile, daughter Candice, an accomplished singer who lives in New York, began thinking about what she could do to support her dad.
"I was shocked when he told me he needed to go on dialysis," Candice said. "I remember thinking, I need to learn more and figure out what happens next."
Candice continued to monitor her dad's health over the next three years knowing that one day, she would undergo testing to determine whether a successful match would allow her to donate a kidney to her father.
"I'm blessed to have her in my life, that she would think enough of me to do this for me. I don't think there's anything I can think of that would be a better gift than the one I got."
"I always knew I was going to get tested and once he told me he was on the organ transplant list, I thought, great, now I can start my process," Candice said. "I was always ready to do my part."
After completing initial testing in New York, Candice called her dad to share the exciting news that she was a match and could donate a kidney to him.
"When I told him I was a match, I think we were both shocked," Candice said. "And I said, wow, this is really happening."
Ronald, overwhelmed with emotion, could scarcely contain himself.
"It just took my breath away that she would want to give me her kidney," Ronald said.
Candice then began traveling to Florida to meet with Cleveland Clinic Florida's multidisciplinary transplant team to prepare herself and her dad for surgery. Throughout the journey both she and Ronald had the support of their extended family, which included a large contingent of former students who sang in Ronald Corbin's high school choir.
The back-to-back transplants took place a few weeks before Fathers' Day performed by Dr. Ebaid and a team of transplant surgeons.
Both patients are doing well and Ronald had this to say about his daughter:
"I'm blessed to have her in my life, that she would think enough of me to do this for me. I don't think there's anything I can think of that would be a better gift than the one I got."
Patient Stories
Patient Stories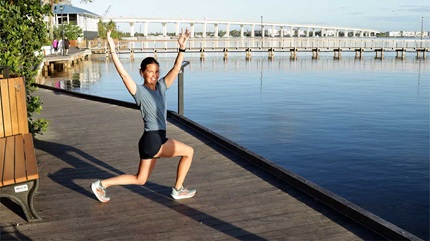 Jun 6, 2023
"Had I not listened to my body and took the time to get checked out, I might have gone another six months to a year as the tumor kept growing,"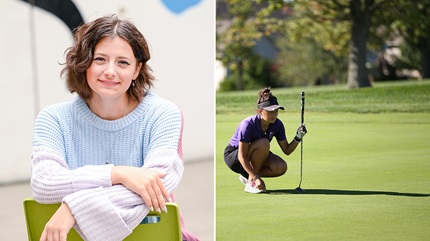 Jun 1, 2023
"I don't remember everything that happened before surgery, but right before fully going out, I remember things being very fun"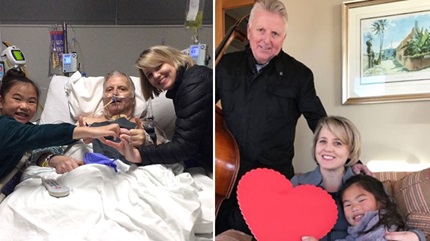 May 31, 2023
"Donors and caregivers. They're the real heroes. They sacrifice so much, and we wouldn't be here without them."