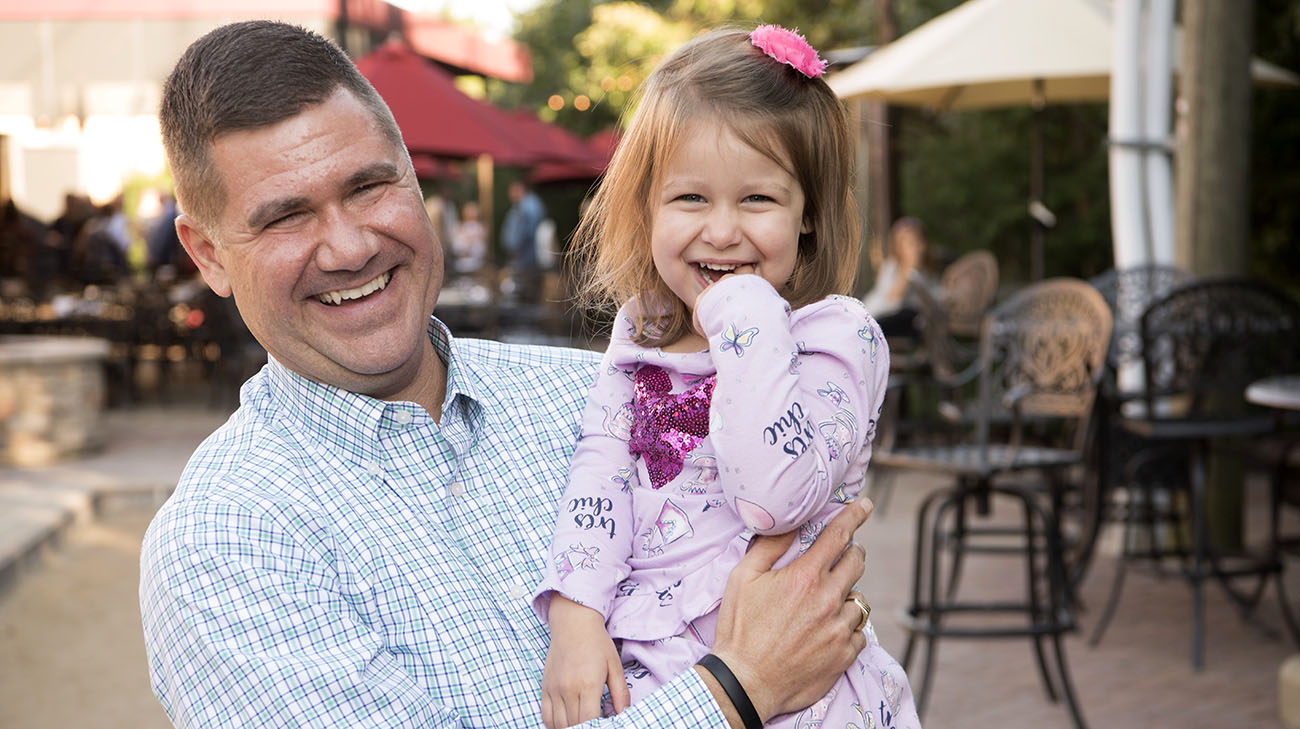 Two-year-old Sylvia Rose James Zinn can proudly state all four of her names, when asked.
One day, her father will explain the significance of the third one – James. It honors the first name of the 20-year-old man who died in a car accident in Lorain, Ohio, but whose heart has given Ryan Zinn life for nearly 30 years.
Ryan, now 44, is the oldest living individual to receive a heart transplant, as an adolescent, in the state of Ohio. No other adolescent transplant recipient, since October 1, 1987, has lived longer.*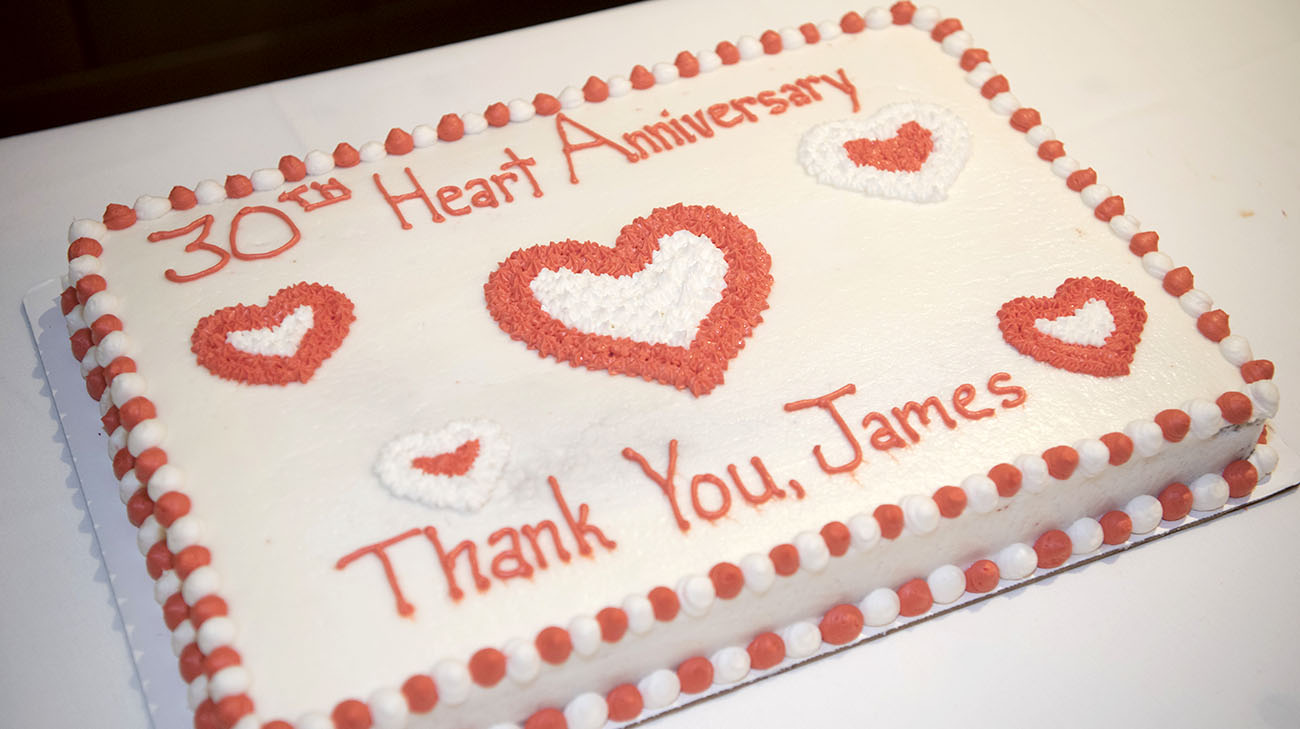 Ryan Zinn honors his heart donor, a young man named James. (Courtesy: Cleveland Clinic)
A wiry, 15-year-old football and basketball player in 1988, Ryan was diagnosed with a form of cardiomyopathy, a disease of the heart muscle that causes it to swell and hampers its ability to pump blood.
"When we went to Cleveland Clinic Children's, we found out that my heart and pericardium (the membrane enclosing it) were the size of a football," recalls Ryan. "They're supposed to be the size of a fist."
Ryan and his parents, Roy and Barbara, faced two choices – rely on a cocktail of medications to try and heal the heart; or pursue a heart transplant. They chose the former.
"Transplants at that time were not common, especially heart transplants," says Ryan. "So we decided to play it safe. I accepted the fact that I would walk through life from that point forward, and that was OK. Because the transplant was a scary unknown."
But just a few months later, Ryan awakened one morning to find his skin was yellow, a sign of heart-induced jaundice. His doctors changed his medicines, but nothing worked – and Ryan steadily became more tired. He couldn't go to school, and was losing weight drastically. "I would listen to the TV with my eyes closed because I didn't have the energy to open them," he adds.
Soon after, he suffered a minor stroke and was rushed to Cleveland Clinic Children's. Now, Ryan and his parents again had two choices. One was to help him live as comfortably as possible for as long as possible, likely six months or less. Or to undergo a heart transplant.
"My parents and I said we're not going to quit. Let's get on the heart transplant waiting list."
Given his dire condition, Ryan didn't have to wait too long. Seventeen days later, the match was made and James' heart was rushed to Cleveland Clinic Children's, where Robert Stewart, MD performed the delicate surgery on September 26, 1988.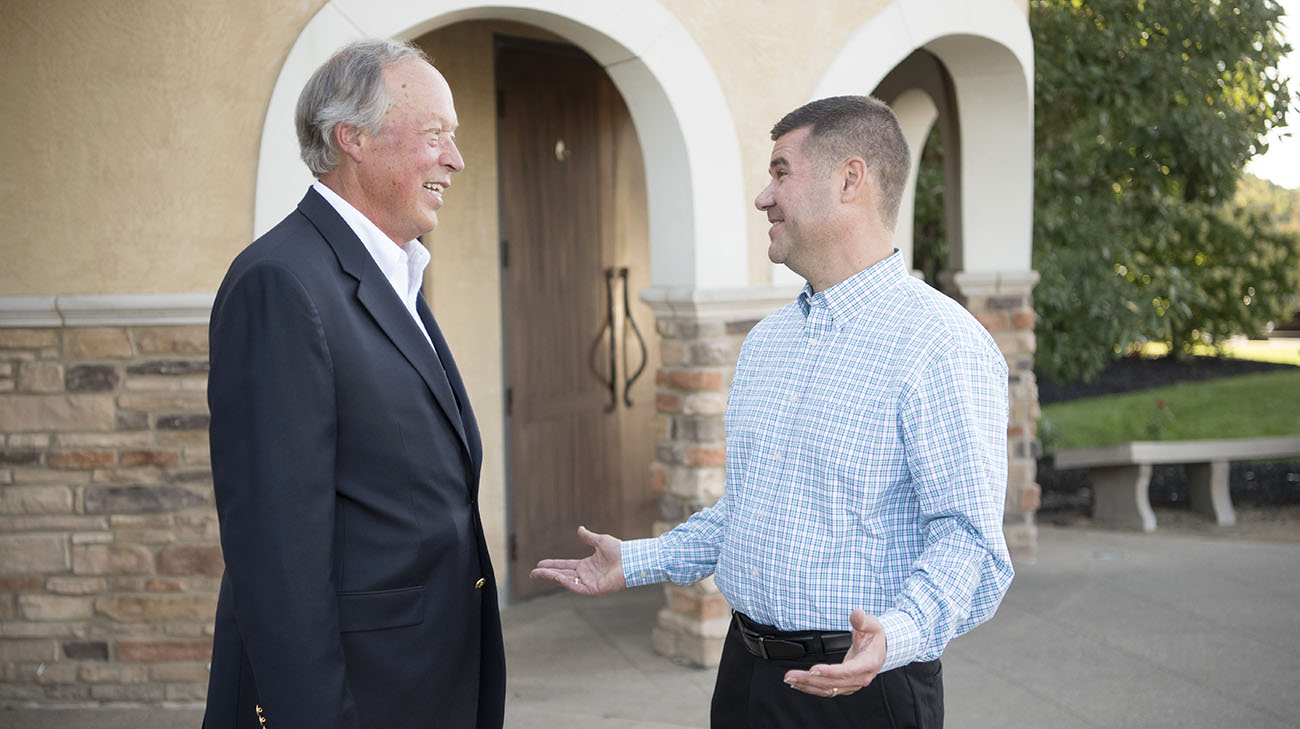 Dr. Richard Sterba, retired Cleveland Clinic physician, was Ryan's cardiologist 30 years ago. (Courtesy: Cleveland Clinic)
Ryan recalls waking up, and feeling warm for the first time in months. "I finally had blood going through my body, and I was pink again – not a ghostly gray. That was the beginning of my new life."
Rita Newberg was a nurse clinician who helped treat Ryan, as both an outpatient and after the transplant. "Ryan was always smiling and upbeat. He just had a great attitude, and so did his parents," recalls Rita, who is today a certified nurse practitioner in the Clinic's pediatric cardiology unit. "The transplant never stopped him from doing what he wanted to do. He made the most of it."
The day after he was discharged from the hospital, Ryan returned to high school. And six weeks later, he was back in the weight room. He re-joined the track team as a sprinter that January – and during his first 100 meter race during a meet that Spring, "I was dead last, but I finished. That was the first day I really felt normal." Three years later, he was part of the 4×100 meter relay team that broke their high school's record.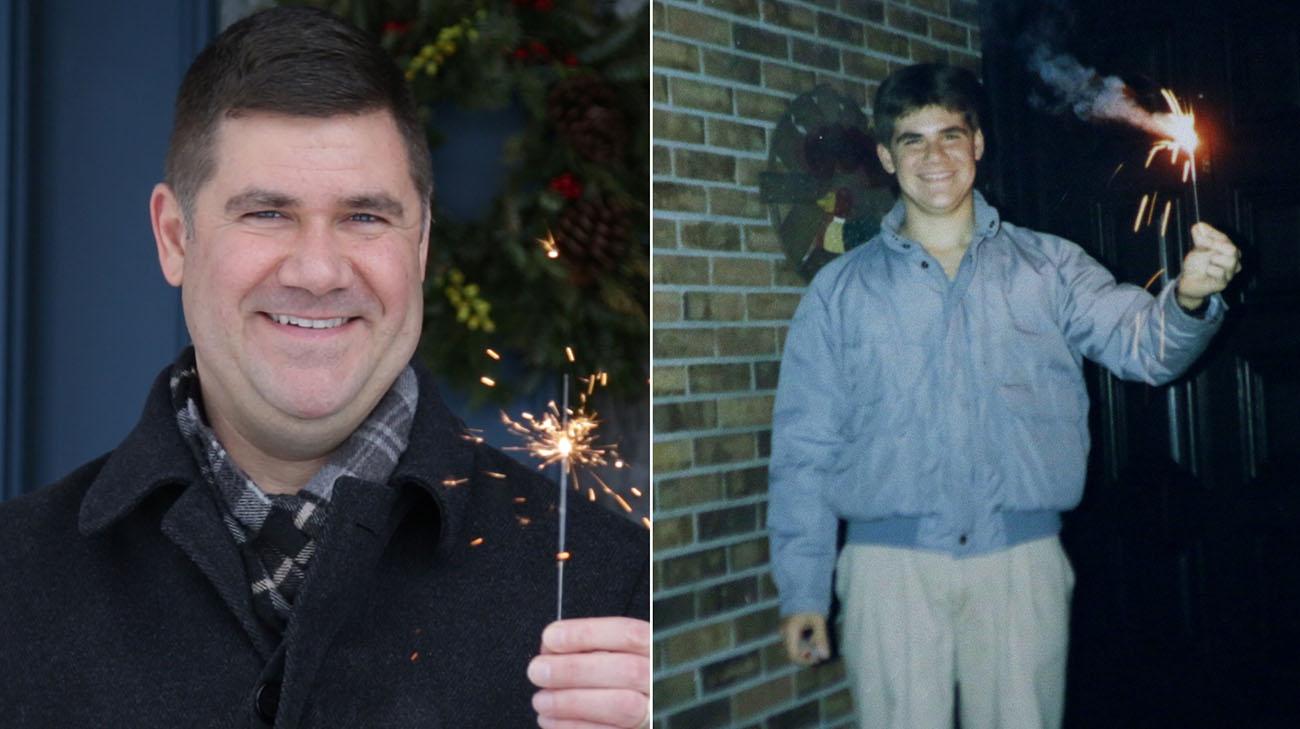 Ryan lights a sparkler every year on the anniversary of his heart transplant. (Courtesy: Ryan Zinn)
Not much has slowed him down in the nearly three decades that have followed. Ryan is a three-time graduate of The Ohio State University, and is currently the Technology Integrator for his alma mater's Center for Design and Manufacturing Excellence.
He has regularly competed in the Transplant Games of America and the World Transplant Games. He has garnered 49 gold, silver and bronze medals in a variety of track events, as well as table tennis, basketball and badminton. And for years, Ryan has volunteered to support and counsel other transplant patients, at the Cleveland Clinic and elsewhere.
"Ryan is a wonderful example of why we do transplants," says Dr. David O. Taylor, who has conducted twice-annual checkup's as Ryan's cardiologist at Cleveland Clinic since 2004. "He has shown that when a heart transplant recipient has the right attitude and the right treatment, there really aren't that many limits to what they can do."
*Heart transplants performed since 10/1/1987 for recipients aged 10-19 (adolescent) who have not been re-transplanted and who have not been reported to have died per Organ Procurement and Transplantation Network or verified from external sources.
Related Institutes: Heart, Vascular & Thoracic Institute (Miller Family), Cleveland Clinic Children's
Patient Stories
Patient Stories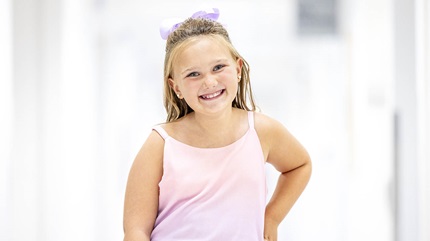 Sep 22, 2023
"This wraps up a chapter in her life we hope we never have to reopen. Audrey handled everything like a champ, and we are so grateful and proud."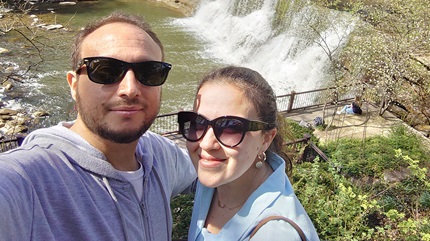 Sep 18, 2023
"Besides my first transplant, I've had other noninvasive surgical procedures, and I needed pain medication for all of them but not this time."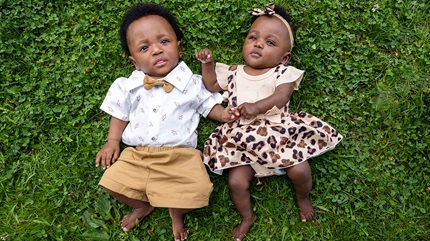 Sep 15, 2023
"Thinking about everything Kimyah and DJ have been through, it was hard to imagine us ever getting to this point. It was unclear if they would be able to do anything by themselves. Now, they're trying to do everything by themselves."