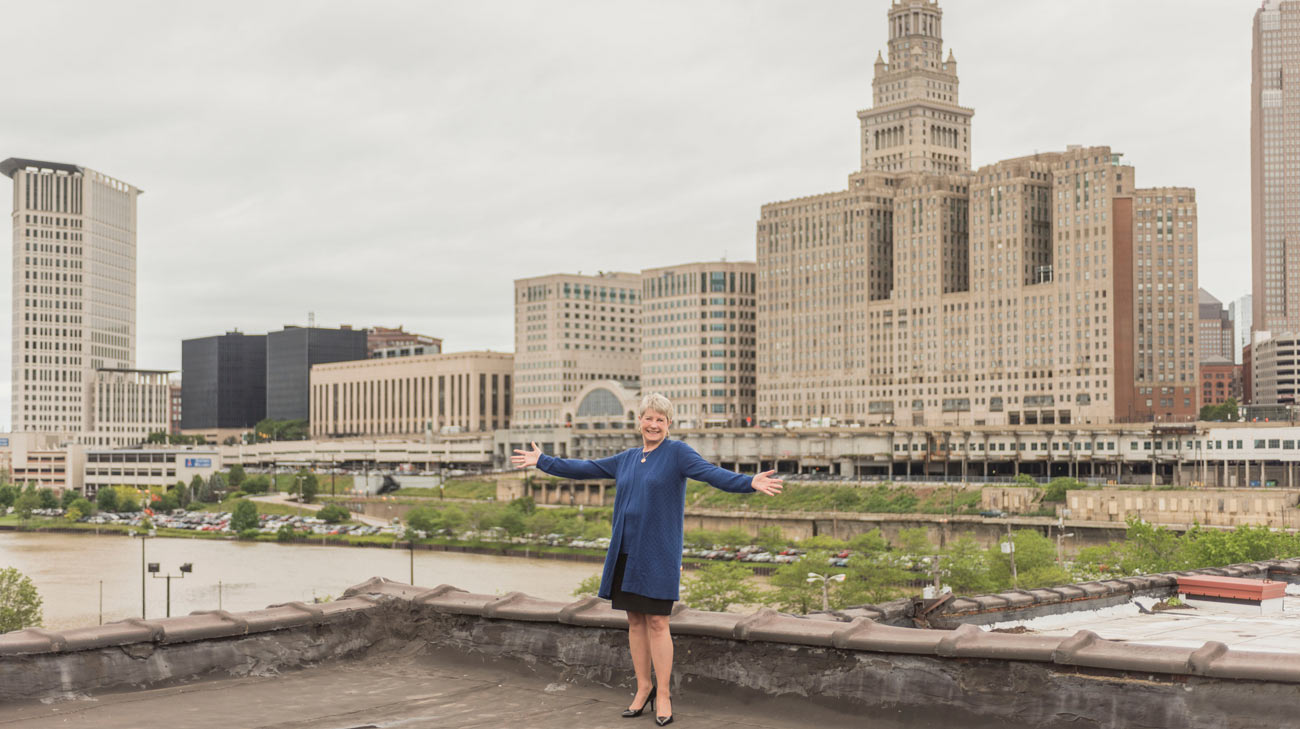 It didn't seem like a day that would change Mary Whitmer's life. Her Outlook calendar simply said "Bench-Bar Retreat." The day-long seminar was planned to gather more than 300 lawyers for the purpose of education and the betterment of the practice of law.
Mary looked at the agenda and saw that the lunchtime topic was "Meditation for Lawyers" with Michael Roizen, MD, Chairman of Cleveland Clinic's Wellness Institute. She thought, "Meditation? Ha ha. Good one! We're lawyers. We're into legal stimulants, like coffee and Red Bull — not meditation! Wait until this guy gets into a room with 300 lawyers, he'll need meditation, all right. Ha ha ha!"
Lunchtime came and so did Dr. Roizen. Mary was sure there would have been mass exodus, except that the segment was required for continuing education credit. Dr. Roizen was greeted with 600 skeptical eyes and the clanking of dishes. "He gave it his best, but I found the idea of meditation flimsy and goofy," says Mary. "I was trying to zone him out and concentrate on my ten most important problems when he got to the statistics."
Dr. Roizen dished up the real math behind the claims that meditation leads to lower blood pressure, better rest at night, less anxiety, improved heart health, improved pain management, etc. She found it both startling and compelling, and she began to focus on his presentation.
Then it occurred to her. She was taking blood pressure medication. And she took pills to sleep at least twice a week. She thought she was managing the stress of her legal practice, but she started to realize that maybe she hadn't been handling it all that well. Maybe that rollicking case of shingles she was dealing with had something to do with stress. Maybe, just maybe, there was room for improvement.
Mary decided to look into the "meditation thing." But how would she get started? She didn't want to go it alone with books. Forget the internet. To give meditation a real chance to succeed, she wanted some in-person instruction. She recalled that her law partner's wife Jane worked at Cleveland Clinic. She didn't know her well, but vaguely recalled that she had some kind of "wellness-feel-good gig." She called her — Jane Ehrman, MEd, CHES, CHT, Lead Behavioral Health Therapist on the Lifestyle Medicine Consults staff at Cleveland Clinic Wellness Institute — to ask for her advice on meditation education. "I teach it," Jane advised her. "You do?" she replied. "Next class starts in January," Jane said. "OK!"
"Thank you Cleveland Clinic, for making available to me the single healthiest thing I have ever done... and helping me to lead a healthier, calmer and better life."
In January, Mary was determined to show up for her first meditation class serene and relaxed. She researched the Cleveland Clinic Lyndhurst Campus location. She left her office early. Then she hit every red light — and there was an accident. By the time she got to the intersection of Cedar and Richmond, it was very dark and snowing hard. She was late and she was mad about all of it. She took a wrong turn and an exasperating tour through Legacy Village.
As Mary found the long wooded entrance to Cleveland Clinic Lyndhurst, she hit a high curb obscured by the snow and felt her front tire go flat. She almost gave up, but didn't. She left the car where it was and ran for the door. It took her 10 minutes to find the class upstairs in an exercise room. "By the time I arrived, I was not the calm and self-possessed person I had envisioned taking this class," she reports. "I was a totally — crazed — person."
But Mary left the meditation class calm and self-possessed. She followed Jane's instructions, did the breathing and followed the guided meditation. By the end of that first class, she actually used meditation to take control of her frustration and anger and put the situation into perspective. She shook off the negative vibes, got back in touch with her sense of humor, resized the flat tire problem into something manageable and called for roadside assistance.
When the tow truck driver, fearing an ambush of some sort, balked at the deep drive into the Cleveland Clinic Lyndhurst property, Mary calmly convinced him that he was in no danger. Mary realized that she had demonstrated to herself in a compelling way that meditation can work.
Mary attended all of Jane's classes. Then she did something she had never done before — she took the class all over again. Over the 12-week period, she developed a system for regularly practicing meditation.
Slowly but surely, Mary's life began to change, although she didn't notice immediately. It started with Mary never again having to refill her prescription for sleeping medication. Then a few months later, something incredible happened.
"In October, I passed out during a routine morning workout," Mary says. "I mean, I was out — they called the paramedics."
The episode prompted a three-month review of Mary's blood pressure by her primary care physician. After a variety of tests, they decided that her blood pressure was, amazingly enough, too low and were able to discontinue her prescription for blood pressure medication.
"For months, it didn't occur to me to connect this event to my meditation routine even though there was no other explanation for the change," she adds.
Mary sums up her gratitude: "Thank you Cleveland Clinic, for making available to me the single healthiest thing I have ever done. Thank you, Dr. Roizen, for fearlessly wading into that room of skeptics and hard heads, and giving it everything you had. Thanks for bringing the statistics, for they are not lies. And thank you, Jane Ehrman, for running a great class and helping me to lead a healthier, calmer and better life — all for $60."
Related Institutes: Wellness & Preventive Medicine
Patient Stories
Patient Stories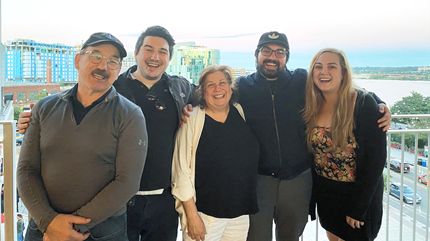 Nov 22, 2023
"I was truly blessed to be with the doctors and the entire cardiac surgery team. They saved my life."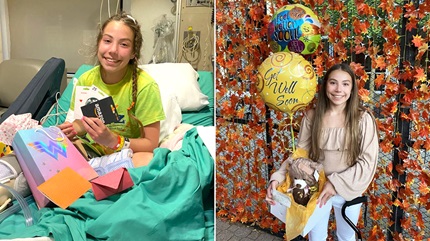 Nov 16, 2023
"I wanted the surgery because my seizures were becoming more and more frequent. I would wake up, have a seizure, and then continue to have them throughout the day. I just wanted the seizures to be gone."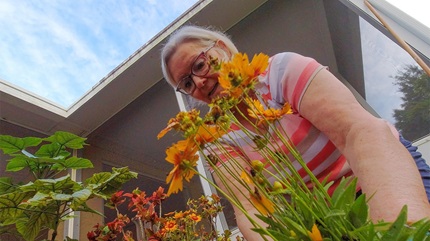 Nov 15, 2023
"I was very fortunate they found the tumor when they did."