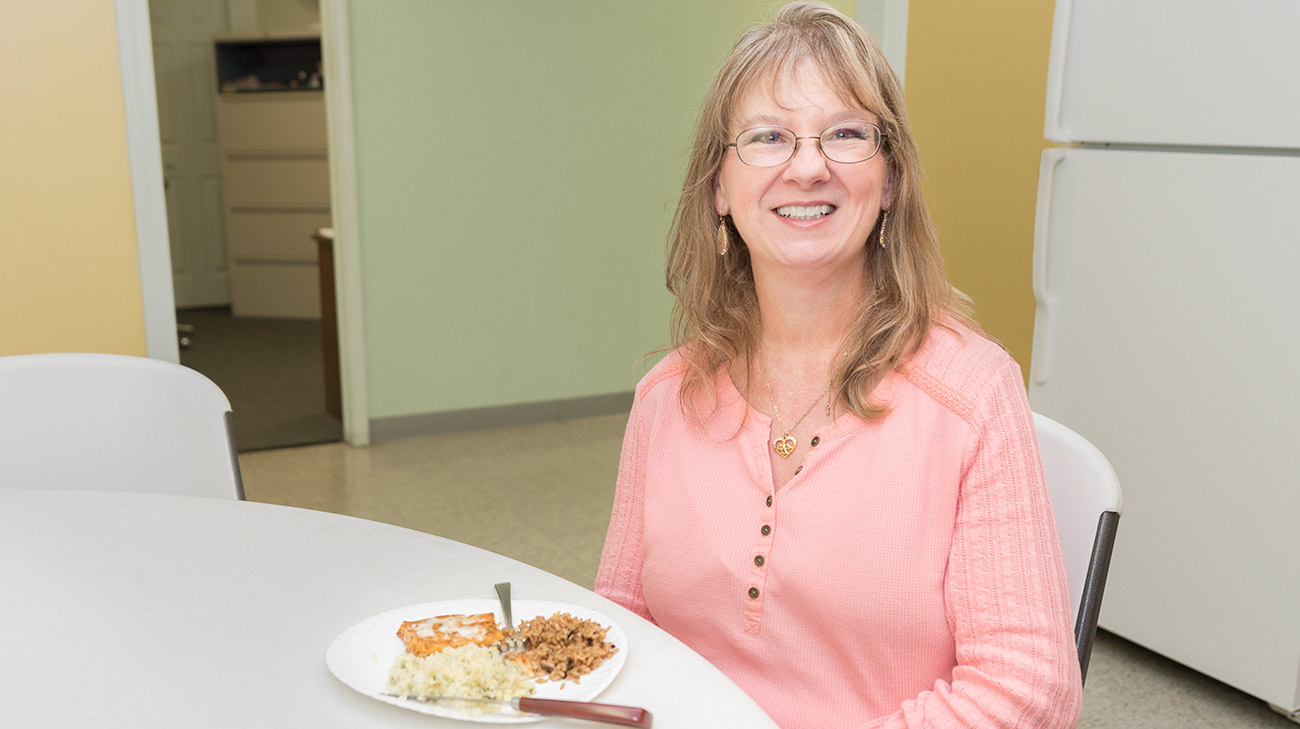 At age 47, Ollie Symons of North Royalton weighed 345 pounds. Recently widowed, she was now a single mom to her 10-year-old son.
"I'd been overweight all of my adult life. My husband was older, but he died very unexpectedly. Once the smoke cleared and I was able to think about the future, I realized I could not leave our son alone. I didn't know what to do, but I knew I needed to do something about my weight," says Ollie.
Ollie had tried to lose weight many times in the past, but this time, she decided she needed help. Reena Bose, MD, her Cleveland Clinic internal medicine physician, encouraged Ollie to start on a diet with very strict, clearly defined rules. Dr. Bose also encouraged her to start attending weight management shared medical appointments (SMAs) at Cleveland Clinic Strongsville Family Health and Surgery Center.
"Cleveland Clinic offers more than 180 SMAs including those for patients with chronic conditions like diabetes, asthma and high blood pressure, and others for osteoporosis, pregnant women, wellness, mood disorders and more," says Marianne Sumego, MD, Director of Cleveland Clinic SMAs and an internal medicine and pediatric physician.
"I'd been overweight all of my adult life... I didn't know what to do, but I knew I needed to do something about my weight."
Ollie was experiencing good results with the diet she was following – a protein sparing modified fast that is very low in carbohydrates and high in protein, and limited her to between 800-900 calories per day. "My original plan was to stay on the diet until my health insurance would pay for me to have weight loss surgery, but since I was losing a lot of weight, I decided to give the SMA a try. I'm not much of a joiner – group sessions have never been my thing – so I really didn't expect much," says Ollie.
Following the diet worked well for Ollie. The weight management SMAs, which she began attending on a monthly basis in June 2015, helped keep her accountable and motivated. By December 2016, Ollie lost 170 pounds thanks to diet, exercise, group support and incredible determination.
"Every patient who participates in the weight management SMAs follows an individual plan. The diet that works for one may not work for another," says Irene Dejak, MD, a Cleveland Clinic internal medicine physician at Strongsville Family Health and Surgery Center who oversees the weight management SMAs. "But while participants may all be on a different path, they support each other, and share ideas on food preparation or new things they have tried and had success with that others may not have considered."
In addition to significant weight loss, Ollie realized other benefits as well. At her heaviest, she had severe obstructive sleep apnea, high blood pressure and acid reflux. She also had two hernias and arthritis in her knees. Today, she has mild sleep apnea, no longer takes blood pressure medication, has normal blood sugar, and can walk for miles.
"Ollie is a very motivated, brave woman," says Dr. Dejak. "While her results are unique to her, she's a great example of what you can achieve if you make your health a priority in your life."
Related Institutes: Community Care
Patient Stories
Patient Stories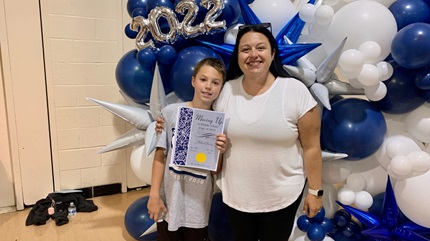 Aug 1, 2022
"When and what you eat, and when and how you exercise matters."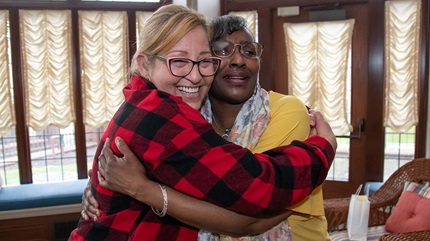 Jul 28, 2022
"I was surprised we would both have an opportunity for a new life. I am so grateful for that."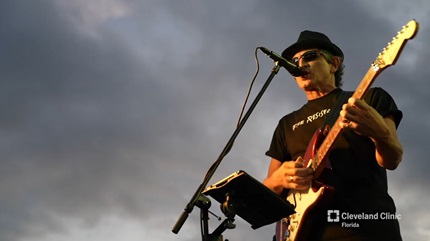 Jul 19, 2022
After seeing Dr. Navia, I knew there were more options