R. Douglas Cowan didn't know anything about living donor liver transplants until he had one in September 2013. Today, the former CEO of The Davey Tree Expert Company is working to increase awareness about the need for living liver donors.
When Mr. Cowan was diagnosed with liver disease in 2009, his Cleveland Clinic physician Nizar Zein, MD, told him that eventually he'd need a transplant. Lifestyle changes and regular monitoring kept his symptoms at bay and delayed the need for a transplant for five years. But by June 2013, his symptoms began to worsen. He was anemic, the toxins in his blood were increasing, he was having trouble with his balance and motor skills, and he had to stop most activities.
He wasn't sick enough, however, to be at the top of the regional transplant list.
Dr. Zein told Mr. Cowan about the living donor liver transplant program at Cleveland Clinic.
In the United States, there are more than 18,000 patients on the waiting list for a liver transplant, but only enough donated livers to perform about 6,000 transplants annually. Approximately five percent of the liver transplants are from living donors, while the other 95% are cadaveric. As a result, more than 1,700 patients die each year while on liver waiting lists.
Living donor liver transplantation offers an alternative, and its main benefit is timeliness, since it decreases the risk of death for patients waiting long periods of time for a cadaveric donor liver.
Living donor liver transplants are an option for some patients with end-stage liver disease. It involves removing a segment of the liver from a healthy living donor and implanting it into a recipient. Both the donor and recipient liver segments will grow to normal size in a few months.
The donor, who may be a blood relative, spouse or friend, has extensive medical and psychological evaluations prior to surgery to ensure the lowest possible risk. Blood type and body size are critical factors in determining who's an appropriate donor.
"I've spoken to hundreds of people who didn't know it was even available or that the liver will regenerate to full size. There are nearly 18,000 people waiting for a new liver. Only the sickest will receive a transplant. Cleveland Clinic did 10 transplants from living donors last year, one of which was mine. If we could get that number up, the waiting list would be much shorter."
"Dr. Zein said to get the word out to everyone I know," says Mr. Cowan about finding a donor. Within two months, six people had volunteered to be tested as potential donors. Ultimately his donor was his best friend's son-in-law, Ted Engle.
Mr. Cowan and his donor began working closely with Charles Miller, MD, Director of Liver Transplantation in the Transplantation Center at Cleveland Clinic, and transplant surgeon Koji Hashimoto, MD, PhD.
Mr. Cowan's transplant surgery took place on Sept. 17, 2013. The 12- hour surgery went well – " A textbook surgical case," he says.
He was discharged from Cleveland Clinic a month after the surgery and continued working with physical and occupational therapists to regain his strength. In January 2014, he and his wife moved to their home in Florida for the winter, where he worked diligently with a personal trainer. He says he's now in better shape than he's been in 20 years.
A few months ago at dinner with Dr. Miller and Dr. Hashimoto, Mr. Cowan wondered aloud how he could help to raise awareness about the living donor liver transplant program so that someday there wouldn't be a waiting list for liver transplants.
Mr. Cowan made a generous gift to establish a research and education fund for the living donor liver transplant program at Cleveland Clinic. He has embarked on a personal crusade to raise an additional $1 million to endow a chair for the program.
"The problem is that few people understand liver transplants, especially from living donors," says Mr. Cowan. "I've spoken to hundreds of people who didn't know it was even available or that the liver will regenerate to full size. There are nearly 18,000 people waiting for a new liver. Only the sickest will receive a transplant. Cleveland Clinic did 10 transplants from living donors last year, one of which was mine. If we could get that number up, the waiting list would be much shorter."
Related Institutes: Glickman Urological & Kidney Institute, Digestive Disease & Surgery Institute
Patient Stories
Patient Stories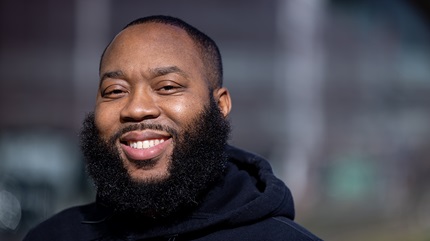 Dec 1, 2022
"Although you may have HIV, there is still a chance for you. There are options for you. You can still get a kidney. You can still come get back to a normal life."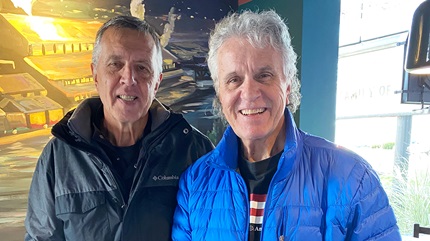 Nov 23, 2022
"Pay attention to your body. If you feel like there's something not right, there's probably something not right."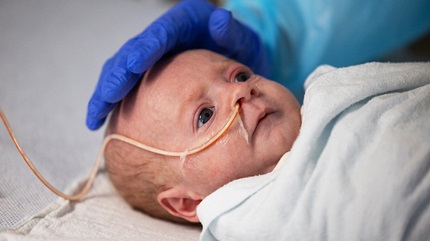 Nov 22, 2022
"I'm so glad we got Max examined right away."