News
News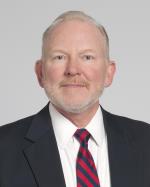 Cleveland Clinic Names New President of Marymount Hospital
May 22, 2017 - Daniel Napierkowski, MD, has been named the new president of Cleveland Clinic Marymount Hospital, beginning today. In his most recent role, he was president of Cleveland Clinic Euclid Hospital for the past two years. Napierkowski will serve as president of both Marymount and Euclid hospitals until the search for his successor at Euclid is complete.
A variety of health information is available through our community hospitals and family health centers.
Find out about the health chats offered by Cleveland Clinic throughout the calendar year held at various locations.
Cleveland Clinic in the News: Read the latest up-to-date information making headlines.
Events
Events
Browse Marymount Hospital's calendar of events for more information on programs, classes and important dates.
Community Connections Calendar is your guide to wellness events and activities held by your local Cleveland Clinic hospitals and family health centers.