Overview
Overview
Fairview Hospital emphasizes a ministry to the whole person. We believe—and studies have shown—that spiritual well-being contributes to overall physical health. We encourage our patients and families to utilize and share important spiritual and/or cultural beliefs or traditions with us as a part of their total health care.
Spiritual Care offers caring and compassionate listeners who have been professionally trained to assist you with your special needs as a hospital patient, as well as the needs of your family. Chaplains are available to address and tap into your spiritual resources, needs and concerns. Our spiritual care staff respect and honor each person's faith, cultural values and traditions.
Pastoral Care Staff
Pastoral Care Staff
Chaplains are available in-house: Monday - Friday; 6 a.m..-.6 p.m.
On-Call Chaplains are available: 24/7
Rev. Lisa Morrison, MDiv,BCC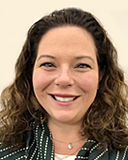 Director
Chaplain Lisa is the Director of Spiritual Care at Fairview Hospital. She received her Board Certification through the Association of Professional Chaplains. She received her Master of Divinity degree from Boston University School of Theology and completed her Clinical Pastoral Education at Hospice Care RI, New England Baptist Hospital and the Cleveland Clinic. A member and ordained elder of the United Methodist Church, she is endorsed for chaplaincy and is pursuing board certification through the Association of Professional Chaplains. Ordained in 2013, Lisa has served as a chaplain in a variety of settings and has also served parishes in Elyria and Lorain. Chaplain Lisa is also a reiki Master and certified yoga teacher. Lisa and her husband Rev. Tim Morrison reside in Fairview Park with their family.
Chaplain Tom Pussel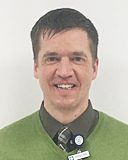 Staff Chaplain
Chaplain Tom grew up in Westlake, Ohio behind three city baseball diamonds that were also home. After college he continued his business education in healthcare administration. A move to Texas introduced a new career, an awakened faith, his bride to be, and a cancer diagnosis that changed everything. Once the chemo was completed he got married and moved to Dallas for a new found calling and seminary education. Following seminary he served as a pastor for 11 years in two churches as well as 5 years as an assistant chaplain with Fairview hospital on the PRN team. After some encouragement from his chaplain colleagues he completed four units of Clinical Pastoral Education with the Cleveland Clinic and began his staff chaplain role here at Fairview in January of 2018. Tom and his wife Ross have three young children and whenever he can sneak away, he drinks coffee and reads his way through the Modern Library 100 Best Novels.
Rev. Alice Walsh, MDiv, BCC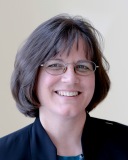 Senior Chaplain
Alice serves as our Senior Chaplain and coordinator of Spiritual Care Volunteers. She completed her CPE residency at Robert Wood Johnson University Hospital in New Jersey, and supervised 5 units as a certified ACPE Candidate at The Elizabeth M. Boggs Center for Developmental Disabilities in New Jersey, before coming to her current position at Fairview Hospital. Alice has a Master of Divinity from The Theological School of Drew University in Madison, New Jersey, and is a Board Certified Chaplain (APC). She is ordained and endorsed by the United Methodist Church. She is a trained Grief Recovery Method Specialist, is certified in perinatal loss through SHARE, and has completed Cleveland Clinic's training as a Holistic Care Practitioner. Alice and her husband, Andy, have three grown children.
Chaplain Jim VanderSchuur, MDiv, BCC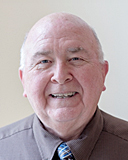 Staff Chaplain
Chaplain Jim has been a Chaplain at Fairview Hospital since 2015. Jim is an Ordained Elder and Endorsed Chaplain in the Church of the Nazarene. He has a Master of Divinity degree from Nazarene Theological Seminary in Kansas City, Missouri. He has completed five units of Clinical Pastoral Education. He became a Board Certified Chaplain in 2009 through the Association of Professional Chaplains (currently retirement status). Jim has experience in both hospital and hospice spiritual care and is able to work well with persons of different faiths or no organized spirituality belief system. Patients, their families, and hospital staff find his presence and ministry during times of crisis to be reassuring and encouraging.
Fr. Deogratias Ruwaainenyi
Volunteer Catholic Priest
Fr. Deogratias is originally from Tanzania, East Africa, and is ordained for service in the Diocese of Cleveland. He was assigned by Bishop Richard Lennon, to minister as a Catholic Chaplain here at Fairview Hospital for at least four years from June of 2014.
Request a Chaplain
Request a Chaplain
Inside the hospital, dial "0" for the hospital Operator and ask for the on-call Chaplain to be paged.
Outside the hospital, dial 216.476.7000 for the hospital Operator and ask for the on-call Chaplain to be paged.
Anyone may request a chaplain's visit—you, a family member, your clergy, your doctor or a member of the hospital staff. We respond promptly to specific requests. Regular visits are made to patients' rooms as time permits.
For our patients identified as Catholic on the census report, Catholic Charities provides a Chaplain to meet your sacramental needs. Volunteer Eucharistic ministers also visit daily. An on-call priest is available 24/7 for emergencies.
If you wish to request a visit from clergy of a particular faith or from your own pastor, priest, rabbi or imam, our office will assist you.
Call a Chaplain when:
You would like someone to pray with you
You are struggling with "why" questions
You need support or encouragement
You are feeling stressed, alone or angry
You have concerns about meaning or values
You are celebrating good news
You are coping with grief or life-threatening illnesses
You have family issues which you would like to discuss
You are considering treatment options
You desire sacraments or prayer
You need assistance with bio-ethical issues
You have Spiritual/Religious questions regarding Advance Directives (Living Will/Durable Power of Attorney for Health Care)
You need assistance in contacting your clergy or church
You would like scriptures or other spiritual literature
Where to Find Us
Where to Find Us
The Fairview Hospital Chapel is located on the first floor in the North Hallway and open 24/7.
Devotional materials, Bibles and other spiritual literature are available and there is a Prayer Request book located on the front altar for patients, family and staff members to write down their prayer requests.
The Bible and Quran can be provided to any patient who requests one. Requests for other Holy Writings can be made to the Staff Chaplain.
Spiritual Care Office
The Spiritual Care office is located on the first floor by elevator A.
Sacred Space
We offer the sacred space of our Chapel located 1st floor north hallway..
Healing Space
We also offer a healing space available to patients, families and staff to rest and relax. The Serenity Room is located on the Parkview 1 Pod B. It is a place of rest, relaxation, restoration and renewal for Patients, Families and Staff. The room is open 24/7, with comfortable furniture and a calming environment. A generous supply of motivational and spiritual literature is also available.
Additional Services
Additional Services
Additional Services
Spiritual Care Volunteers make visits to patients in non-critical areas of the hospital.
Religious literature and scriptures are available in the chapel, the Spiritual Care office, or by requesting them from the staff chaplain (216.476.7067) or your caregiver.
Code Lavender and Tea for the Soul provided.
Grief Recovery Outreach Program
An eight-week program in which trained Grief Recovery Specialists help people move beyond the pain caused by loss.