PGY1 Pharmacy Residency Program
PGY1 Pharmacy Residency Program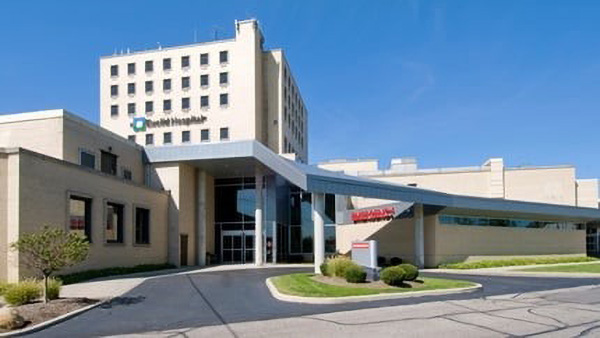 The Euclid Hospital Pharmacy Residency (PGY-1) is a one-year postgraduate training program based in a community hospital practice setting within the Cleveland Clinic Health-System. Residents will gain experience in developing patient-specific medication treatments and monitoring plans and providing education to patients and healthcare professionals. The residency offers required learning experiences in critical care, emergency medicine, internal medicine, infectious disease, decentralized unit-based pharmacy, and pharmacy practice management. Residents will select three electives including: ambulatory care, psychiatric pharmacy, pharmacy operations, and other electives based on the resident's needs and interests.

Residents will complete a research project and manuscript, and present at local and national conferences virtually or in person. To assist with building research skills, the residents will participate in the residency research curriculum that takes place throughout the residency year. Additionally, the Euclid Hospital residency program includes teaching/precepting opportunities for pharmacy students and optional didactic teaching in coordination with NEOMED's teaching certificate. Residents can choose to complete a leadership certificate that focuses in four key areas: essentials of leadership, leading yourself, leading others, and leading the profession of pharmacy.


Department of Pharmacy
The Department of Pharmacy supports 24-hour pharmaceutical services and also offers bedside delivery of patient discharge medications. Decentralized pharmacists provide pharmaceutical services in the emergency department, medical floors, and surgical floors. Rounding services include critical care, internal medicine, and infectious diseases. Euclid pharmacists precept IPPE and APPE students from regional pharmacy schools. Clinical duties focus on medication reconciliation, patient counseling and drug optimization.


Residency Program Training Site
Type: Hospital
Owner/Affiliate: Cleveland Clinic
Model Type(s): Acute Care Regional Hospital
Tax Status: Non Profit
Professional Staff: 14
Non-Professional Staff: 10
Total Beds: 168
Average Daily Census: 130

Euclid Hospital is a 168-bed acute care community hospital located right on Lake Erie. Euclid serves the local community providing emergency services, general and orthopedic surgeries, acute and sub-acute care, as well as a variety of outpatient services. Euclid Hospital is an accredited stroke center and was awarded the 2021 Gold Plus with Target: Stroke Honor Roll from the American Heart Association. Euclid Hospital also has Magnet status and the emergency department is an accredited level 3 geriatric center.


Required Learning Experiences: Orientation, decentralized unit-based pharmacy, internal medicine, critical care, infectious disease, emergency medicine, pharmacy practice management, teaching/precepting and research.
Elective Learning Experiences: Ambulatory care, psychiatric pharmacy, pharmacy operations, and other electives based on needs and interests at other Cleveland Clinic hospitals in a variety of clinical practice areas.
Longitudinal Experiences: Staffing/pharmacy practice (required), research (required), optional didactic teaching (NEOMED), and optional ambulatory care.
Leadership: Cleveland Clinic participates in the annual ASHP Visiting Leader program with keynote addresses and small group meetings with significant national figures in pharmacy. Residents also participate in monthly leadership journal clubs with the Chief Pharmacy Officer and an opportunity to participate in the leadership certificate program.
Staffing requirements: Residents are required to provide staffing for selected weekends throughout the year (every other weekend and a minimum of 20 weekends) and two holidays.
Pharmacy & Therapeutic and Antimicrobial Stewardship Committees: Each resident is assigned a committee to create an agenda, take minutes, and create a PowerPoint and handout for the meetings.
Presentations
As a pharmacy practitioner effective communication skills are integral. Many opportunities will be provided to help develop these skills, including:
Formal presentations on patient cases, journal clubs, disease states or other topics of interest to be presented to preceptors, students, Euclid Hospital pharmacy staff and/or other individuals from Euclid Hospital.
Pharmacy or nursing in-services.
Optional didactic lectures to pharmacy students through a teaching certificate program.
Resident research project presentations at regional and national conferences.
Application to the Program
Application to the Program
Interested applicants must be PharmD graduates of accredited college of pharmacy, be eligible for licensure in the State of Ohio (or Florida if applicable), and submit the standard application materials through PhORCAS (i.e. Letter of Intent, CV, the three standard reference forms in PhORCAS, official college transcripts), along with:
We request a minimum of one (two is preferred) of your three references should come from a preceptor who you have worked with in a clinical setting, related to an APPE in acute or ambulatory care. The clinical preceptor should be able to comment on your scope of responsibility, total patient load, level of autonomy, clinical abilities, and organizational and time management skills. All three reference writers should use the standard PhORCAS template to submit their candidate recommendation.
A response to the following essay statement is required for acceptance. The essay response should be no longer than one page in length. An application will not be reviewed if this statement is missing. Please note that the essay is separate from your letter of intent. Reflecting on your APPE rotations, please provide a piece of critical feedback you have received from one of your preceptors on a direct patient care rotation. Explain how you have incorporated this feedback into your practice and/or worked to improve in this area.
Please submit all application materials via Pharmacy Online Residency Centralized Application Service (PhORCAS).
Deadline for receipt of these materials to be considered for an on-site interview is January 1, 2023, by 11:59 p.m.
Cleveland Clinic health system residency sites agree that no person at these sites will solicit, accept, or use any ranking-related information from any residency applicant.
Note:
Residency applicants must currently be authorized to work in the United States. Cleveland Clinic Pharmacy does not sponsor applicants for work Visas.
Unfortunately, we cannot accommodate OPT (Optional Practical Training) Visas for the Cleveland Clinic Pharmacy Residency Program as the program extends beyond 12 months.
The Cleveland Clinic Pharmacy Residency Program does not meet the qualifications of an OPT STEM employer because Cleveland Clinic is not enrolled in E-Verify.
Appointments of applicants to residency positions may be contingent upon the applicants satisfying certain eligibility requirements [e.g., graduating from accredited college of pharmacy, obtaining pharmacist license in Ohio (for Ohio sites) or Florida (for Florida site) within 90 days of start date, and successful completion of a pre-employment physical and drug screen, including testing for cotinine.
Candidates must meet all requirements at the time of the application deadline.
Cleveland Clinic is committed to valuing all people through our organization, regardless of background or culture. A diverse and inclusive environment for students and staff and culturally appropriate care for our patients, are essential to fulfilling our vision to be the best place for care anywhere and the best place to work in healthcare. We welcome students from diverse backgrounds and cultures.
More Information
Please direct further questions regarding the PGY1 program at Euclid Hospital to:

Sean Hackett, PharmD, BCPS
Pharmacy Residency (PGY-1) Director
Euclid Hospital, Department of Pharmacy
18901 Lake Shore Blvd., Euclid, Ohio 44119
Email: hackets@ccf.org
Benefits
Benefits
The Pharmacy Practice Residency Program provides a wide array of benefits to you during your experience as a resident.
General
Personalized lab coats and business cards
Resident office space
Laptop computer and cellphone
Professional membership
Online library Access
BLS/ACLS/PALS Certification
Continuing Education
Immunizations
Free parking
Cleveland Clinic discounts at various event venues
Health Benefits
Standard Comprehensive Medical Coverage
Prescription drug benefit
Life Insurance
Disability
Dental
Vision
Preceptors
Preceptors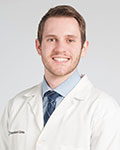 Sean Hackett, PharmD, BCPS
Lead Pharmacist, Pharmacy Residency Program Director, Clinical Pharmacist: Emergency Medicine
Preceptor: Emergency Medicine, Advanced Emergency Medicine
Education & Training
PharmD – University of Toledo (Toledo, OH)
PGY1 Pharmacy Residency – VA Northeast Ohio Healthcare System (Cleveland, OH)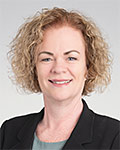 Judy Ashe, PharmD, BCSCP
Director of Pharmacy
Preceptor: Pharmacy Practice Management
Education & Training
PharmD – University of Florida (Gainesville, FL)
PGY1 Pharmacy Residency – UF Health (Jacksonville, FL)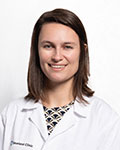 Erin Dooley, PharmD
Preceptor: Decentralized Unit-based Pharmacy

Education & Training
PharmD – The University of South Florida Taneja College of Pharmacy (Tampa, FL)
PGY1 Pharmacy Residency – Cleveland Clinic Fairview Hospital (Cleveland, OH)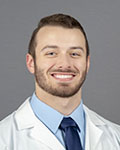 Luke Earls, PharmD
Preceptor: Decentralized Unit-based Pharmacy

Education & Training
PharmD – West Virginia University (Morgantown, WV)
PGY1 Pharmacy Residency – Allegheny General Hospital (Pittsburgh, PA)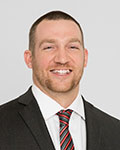 Greg Hauler, PharmD, BCPS
Pharmacy Residency Program Coordinator, Clinical Pharmacist: Critical Care and Infectious Diseases
Preceptor: Critical Care, Advanced Critical Care

Education & Training
PharmD – Northeast Ohio Medical University (Rootstown, OH)
PGY1 Pharmacy Residency – Cleveland Clinic Mercy Hospital (Canton, OH)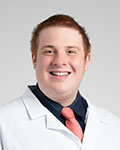 Erik Wasowski, PharmD, BCPS
Preceptor: Internal Medicine, Advanced Internal Medicine
Education & Training
PharmD – The University of Toledo (Toledo, OH)
PGY1 Pharmacy Residency – University Hospitals Geauga Hospital (Chardon, OH)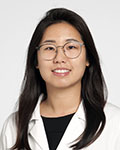 ChungYun (Christina) Kim, PharmD, BCIDP
Clinical Pharmacy Specialist, Infectious Disease
Preceptor: Infectious Disease, Advanced Infectious Disease/Antimicrobial Stewardship
Education & Training
PharmD – Midwestern University Chicago College of Pharmacy (Chicago, IL)
PGY1 Pharmacy Residency – University at Buffalo School of Pharmacy and Pharmaceutical Sciences (Buffalo, NY)
PGY2 Infectious Disease Residency – Kaleida Health Buffalo General Medical Center (Buffalo, NY)
Additional Resources