Staff
Staff
Professional Staff
---
Secondary Appointments
---
Adjunct External Appointments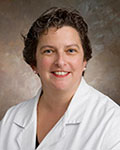 Susan McCammon, MD
Director, Head & Neck Surgical Oncology
Director, Head & Neck Surgical Oncology & Microvascular Reconstruction
Assistant Director, Community-Based Palliative Care
University of Alabama at Birmingham
Adjunct Staff, Center for Bioethics, Cleveland Clinic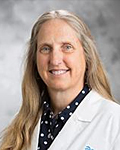 Patricia Mayer, MD, FACR, MS Bioethics
Director, Clinical Ethics, Banner Gateway Medical Center
Adjunct Staff, Center for Bioethics, Cleveland Clinic
---
Fellows
2022-2024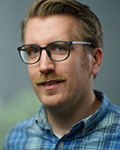 Jeffrey Pannekoek, PhD
2021-2023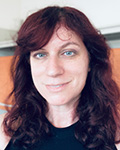 Devora Shapiro, PhD
---
Support Staff
Charonda Foster, BS
Administrative Assistant
Sundus Riaz, MA
Program Manager
History
History
Cleveland Clinic's Board of Governors created the Department of Bioethics in 1984. The impetus for the formation of the department was the realization that ethical issues in medical practice and research had immediate clinical and practical importance and that an institution dedicated to excellence in health care must have the benefit of bioethics services.
Initially, the department mission focused on developing and supporting the Ethics Committee and developing an ethics consultation service to address ethical issues arising in the course of patient care. Educational activities were correlated with the Ethics Committee during the early years of the department. Primarily, these were focused on clinical ethics topics such as end-of-life decision-making, advance directives, and withdrawal of life support. The department established and staffed an Ethics Consultation Service in conjunction with the Ethics Committee. This service provided support to a number of clinical programs such as organ transplantation program, and commenced ethics liaison services in a number of critical care units.
The Department's founding chairman, the late George Kanoti, STD, retired in 1997. During this time the F. J. O'Neill Endowed Chair in Bioethics was created and held by Dr. Kanoti. A review committee recommended that Bioethics should increase its academic focus to augment the department's traditional commitment to clinical ethics services. George J. Agich, PhD was recruited as Chairman in 1997 and served until 2004. In a shift toward adding empirical and funding research, Eric Kodish, MD was recruited as Chairman in November 2004 and served until 2016. During this time, the Department administratively became part of the Office of Patient Experience, which is charged with patient experience, "person centered" design and supporting health care providers. Paul J. Ford, PhD assumed the role of interim Chair during 2017 with an increased focus on supporting individuals in moral distress with emphasis on continuous improvement.
At the end of 2017, the Department became the Center for Bioethics to better reflect the broad integration and collaboration throughout the Cleveland Clinic enterprise. Dr. Ford was the inaugural Director of this center until 2020. Dr. Jane Jankowski, DPS is the current director. The Center currently has twelve core faculty and two fellows, in addition to numerous formal and informal collaborators and secondary appointments.
The Center for Bioethics is currently engaged in clinical, research and educational activities. There is an increased focus on helping frontline healthcare providers, patients, and family with continuous improvement methods built into the process. Bioethics has a long history of offering internships and fellowships. Recent clinical ethics fellowships include the Cleveland Fellowship in Advanced Bioethics (CFAB), Transplantation Ethics Fellowship, Nursing Ethics Fellowship, and Neuroethics Fellowship.
Giving to Bioethics
Giving to Bioethics
Many of our services are supported by the generous donations of individuals, groups and institutions. Those who recognize the importance of Bioethics at Cleveland Clinic may want to offer financial support of our programs.
If you would like to help, or for more information, contact Sundus Riaz at 216.445.2739.
Contact
Contact
Call Bioethics
We're here to answer your questions. Please contact our office at 216.444.8720; Monday - Friday between 8 a.m. - 5 p.m.
You can also reach us by Fax at 216.444.9275
Send Mail to Bioethics
Cleveland Clinic
Center for Bioethics - JJS-60
9500 Euclid Avenue
Cleveland, Ohio 44195
Contact Bioethics
Do you have feedback about our website? Email us at riazs2@ccf.org.
Visit Bioethics in Person
The Center for Bioethics is located on the 6th floor of the JJ South Building at Cleveland Clinic's main campus at the corner of E. 93rd Street and Euclid Avenue.
JJ Building - JJ South Offices
9211 Euclid Ave.
Cleveland, OH 44195