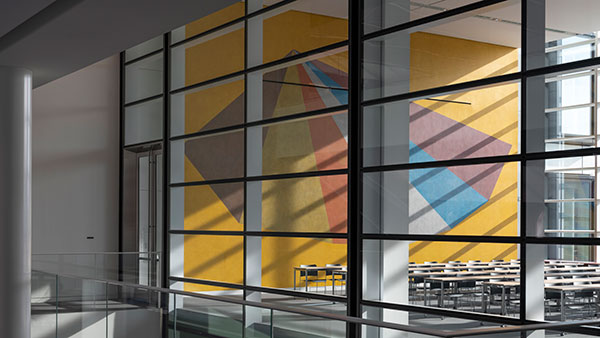 The Jack, Joseph and Morton Mandel Global Leadership and Learning Pathway will revolutionize the ongoing strategic executive leadership and talent development of the top 50 to 100 leaders at Cleveland Clinic. The Mandel grant enables Cleveland Clinic to build on its already strong foundation of award-winning leadership and talent development programs and resources.
The new leadership pathway will immerse caregivers that have been identified with the highest potential to lead world class healthcare in a curriculum designed to uniquely equip these leaders to lead the future of healthcare.
While there are many quality off-the-shelf executive development programs available, this grant makes it possible to create an intensive leadership development experience uniquely customized to Cleveland Clinic leaders.
The pathway will align to Cleveland Clinic leader behaviors: Drive Results, Lead Change, Inspire and Coach, Connect Teams and organizational values: Quality & Safety, Empathy, Teamwork, Integrity, Inclusion, and Innovation.
The leader behaviors and organizational values serve as a foundation for the education, assessments, experiential learning and mentoring frameworks that will be components of the pathway.
Welcome Message
"The Mandel Global Leadership and Learning Pathway along with other program elements will be delivered from a technologically advanced platform at the Health Education Campus, a partnership between Case Western Reserve University and Cleveland Clinic. The hospital and university have long collaborated on educational activities, and locating this program at the Health Education Campus will provide even more opportunities for them to work together."
- Gina Cronin
Executive Director of the Jack, Joseph and Morton Mandel Global Leadership and Learning Institute