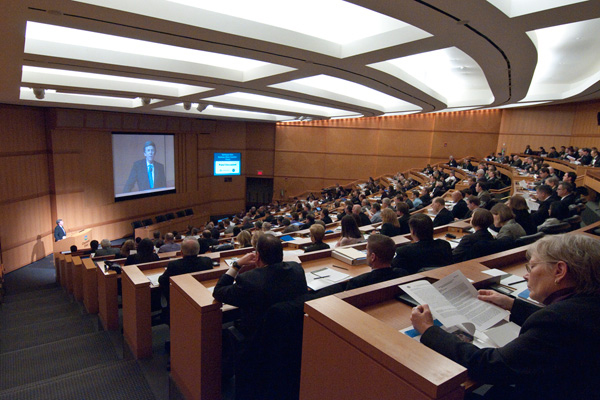 Cleveland Clinic is a founding member of the Northeast Ohio Business Ethics Coalition (NEOBEC). The Coalition was initiated by U.S. Attorney Steve Dettelbach, and consists of Northeast Ohio companies united in effecting change in the business climate in NE Ohio.
Coalition members are companies who have signed a pledge representing that they will maintain a "tone at the top" that demands both ethical business conduct and effective compliance programs. Cleveland Clinic was asked to be an inaugural partner because of its ethical procedures.
The United States Attorney's Office for the Northern District Ohio and Cleveland Clinic hosted the NEOBEC Forum on December 1, 2010. The Forum was the inaugural event of NEOBEC, and was attended by over 260 individuals, representing over 120 companies from across Northeast Ohio and other areas. The Forum's agenda consisted of an afternoon-long series of training sessions on the importance of compliance programs, as well as best compliance practices in the construction industry, health care and working with vendors through the supply chain process.
Cleveland Clinic is committed to NEOBEC's principles and will continue to work with the U.S. Attorney's Office and NEOBEC members.