Department
Plastic Surgery
Primary Location
Cleveland Clinic Main Campus
Type of Doctor
Both Adults and Children & Adolescents
Locations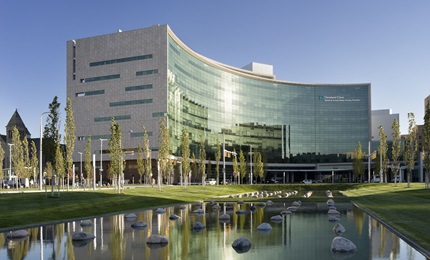 Primary Location
Appointment:

216.445.8736
Specialties & Treatments
Treatment & Services
Arm Lift
Atherosclerosis Surgery
Blepharoplasty
Body Lift
Breast Implant Exchange
Breast Lift
Brow Lift
Buttock Lift
Chin/cheek Implants
Destruction Of Skin Tags
Diep Flaps
Ear Reconstruction
Endoscopic Cosmetic Surgery
Eyelid And Oculoplastic Surgery
Facial Fracture Repair
Facial Reconstruction
Fat Injections
Hair Plugs
Hand Surgery
Injectables And Fillers For Facial Rejuvenation
Juvederm
Keloid Removal
Labioplasty
Laser Hair Removal
Laser Peels
Laser Surgery
Lasers
Lip Enhancement
Microsurgery
Non-invasive Rejuvenation
Orthopaedic Surgery
Perlane
Plastic Surgery
Radial Artery and Saphenous Vein Harvesting
Radiesse
Restylane
Scar Revisions
Scar Surgery
Sclerotherapy
Sculptra
Skin Care
Skin Grafting
Thigh Lifts
Trauma Reconstruction
Wrinkle Fillers
View all 45 Treatment & Services +
Specialty in Diseases & Conditions
Aging or Painful Skin
Arthritis
Atherosclerosis (vascular)
Benign Bone Tumors
Birth Defects
Birthmark
Blisters
Bone Cancer
Bone Disorders
Brachial Plexus
Breast Cancer
Burns
Cancer
Cellulitis
Cleft Lip
Cleft Palate
Congenital Deviated Nasal Septum
Craniofacial Disorders
Craniosynostosis
Ectropion
Edema
Entropion
Excess Skin After Weight Loss
Facial Aging
Factitious Disorders
Hand Problems
Head and Neck Cancer
Hidradenitis
Infected Wounds
Juvenile Idiopathic Arthritis
Lesions
Lipoma
Lymphedema
Mastectomy Defects
Moebius Syndrome
Moles
Musculoskeletal Pain
Neurofibromatosis
Neuropathy - Diabetic
Nevus
Nose Deformity
Pediatric Birthmark
Pediatric Lesions
Pediatric Moles
Pediatric Nevus
Pediatric Skin Tags
Pediatric Tumors
Peripheral Artery Disease
Pressure Ulcers
Ptosis
Raynaud's Phenomenon
Rhabdomyosarcoma
Rheumatoid Arthritis: How to Treat
Scars
Scleroderma
Sebaceous Cysts
Skin Cancer
Skin Tags
Skin Tears
Small Breast Size
Soft Tissue Sarcoma
Vasculitis
Venous Disorders
Wrinkles
View all 64 Specialties +
Insurance
Insurance
Is Cleveland Clinic Part of Your Insurance?
Review a list of accepted insurance plans for our Northeast Ohio locations or learn more about purchasing a contracted managed care plan.
View All Plans
Biography
About Evan Minior, CNP
Education:
Evan is a 2010 Summa Cum Laude graduate of Emory University's Nell Hodgson Woodruff School of Nursing where he completed his Master of Science in Nursing as a Family Emergency Nurse Practitioner. He is a 2009 graduate of the University of Massachusetts Dartmouth where he completed his Bachelor of Science in Nursing.
Evan is the Manager of Advanced Practice Providers & Programs for the Dermatology and Plastic Surgery Institute at Cleveland Clinic. Clinically he works as nurse practitioner in the Department of Plastic Surgery as a member of the acute surgical wound and reconstruction team. His previous experience includes private practice plastic surgery.
Education & Professional Highlights
Education & Professional Highlights
Appointed
2014
Education & Fellowships
Graduate School - Emory University
Family Nurse Practitioner, Emergency Nurse Practitioner
Atlanta, GA USA
2010
Undergraduate - University of Massachusetts
Nursing
Amherst, MA USA
2009
Additional Training
AHA BLS for Healthcare Providers
AHA ACLS
AHA PALS
FEMA IS-100 Incident Command System
FEMA IS-200 Incident Command System for Healthcare Organizations
FEMA IS-700 National Incident Management System
FEMA IS-800 National Response Framework
Crisis Prevention Institute Non-violent Crisis Prevention Intervention
Professional Highlights
Fellow - Cleveland Clinic's Leading in Healthcare Symposium 2015-2016
Certifications
Family Nurse Practitioner
Specialty Interests
Plastic surgery, cosmetic surgery, reconstructive surgery, surgical wound care and reconstruction
Memberships
American Association of Nurse Practitioners