Cleveland Clinic Children's Gala
Presented by the Cleveland Cavaliers
Cleveland Clinic Children's Gala
Cleveland Clinic Children's 28th Annual Gala
Saturday, May 12, 2018
Cocktail Reception - 6:00 p.m.
Program and Dinner - 7:00 p.m.
Live Entertainment and Dancing - 8:30 p.m.
Hilton Cleveland Downtown Hotel
100 Lakeside Avenue E
Cleveland, OH 44114
Join us for an evening of cocktails, mingling, dancing and giving.
Gala Mission
Celebrating its 28th year, the Cleveland Clinic Children's Gala is our premier fundraising event. Each gift funds the important research taking place to save and improve the lives of our children, from birth through adolescence. When you support the Gala, you're providing hope. You're helping fund the breakthroughs. You're making science in the lab become a reality in the hospital for our patients and families facing challenging medical diagnoses – now and in the future.
Gala Co-Chairs
Lorraine Dodero and Umberto Fedeli
Gala Advisor
Angela Spitalieri
Gala Mission
Celebrating it's 28th year, the Cleveland Clinic Children's Gala is focused on honoring brave children facing medical obstacles and the dedicated caregivers who work tirelessly to provide comfort and healing.
2018 Courage Award Honorees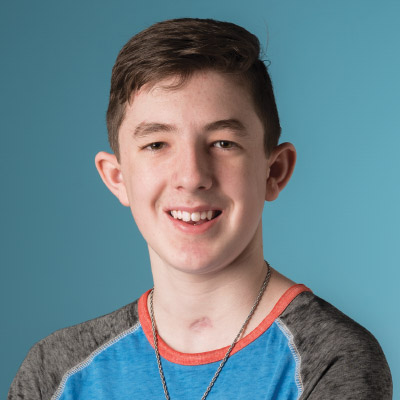 Jack, age 14
A rare immune disease left Jack paralyzed from the eyes down. But he stayed brave and positive when faced with the challenging therapy it took to get him back on his feet.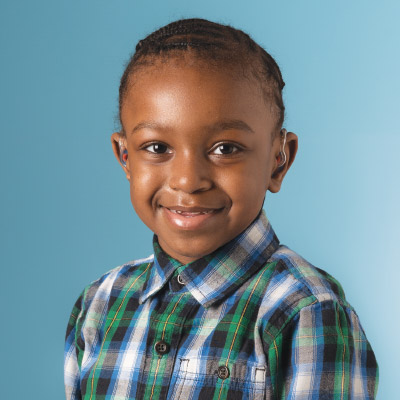 Tye'rell, age 6
Tye'rell has been through a lot in his six years. But you'd never know from meeting him that he's fought a heart defect, stroke and spinal cord tumor and multiple bone marrow transplants.
Donors and Partners
We thank our generous donors and partners for their generous support.
Presenting Partner
Cleveland Cavaliers
Shining Star Partners
The Fedeli Group
The Lerner Foundation
RPM International Inc.
The Sam J. Frankino Foundation
The Samuel J. and Connie M. Frankino Foundation
Shooting Star Partner
Dana and Mario Morino
North Coast Container Corporation and The Beardsley Family
Wishing Star Partners
Cleveland Superstars
Parker Hannifin Corporation
Scala Family Foundation
Serpentini Chevrolet
Lucky Stars Partner
Ryan Giacomarro and UBS Financial Services Inc.
Little Dipper Partners
Chemical Bank
DiGeronimo Companies
Mike and Kendra Howley
Susan and Arthur Karas
Steve and Ellen Ross and Family/Squire Ridge Company
Select Management Holdings
SmartBusiness
Surety Title Agency, Inc.
Turner Construction Company Foundation
Confirmed partners as of 3/1/18
View Videos & Photos From The 2017 Cleveland Clinic Children's Gala
1 of 15