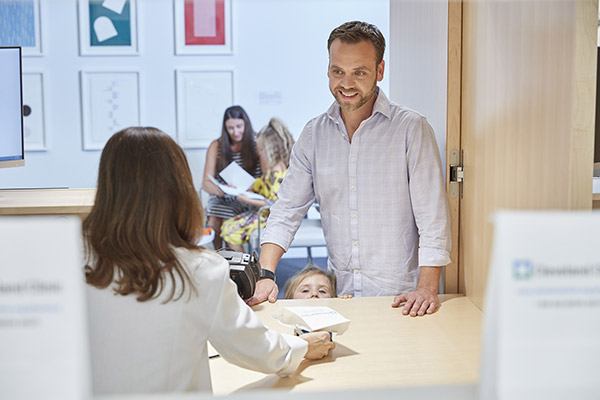 When your child is sick with a cold or has an ear infection, Cleveland Clinic Children's is here to help. At our Pediatric Walk-in Clinic, you can get walk-in convenience and the treatment your child needs as soon as possible from our board-certified physicians, nurse practitioners and physician assistants. No appointment is necessary.
We see pediatric patients, newborn to 18 years old, for the following common medical conditions:
Minor aches and pains
Minor burns
Minor injuries (sprains, strains)
Sexually transmitted infections
Skin injuries not requiring stiches
Wheezing without severe breathing difficulty
Location
R Building - Cleveland Clinic Children's Outpatient Center
8950 Euclid Avenue
Cleveland, Ohio 44106
Please check in on the first floor when you arrive.
Hours of Operation
Monday-Friday
1-5 p.m.