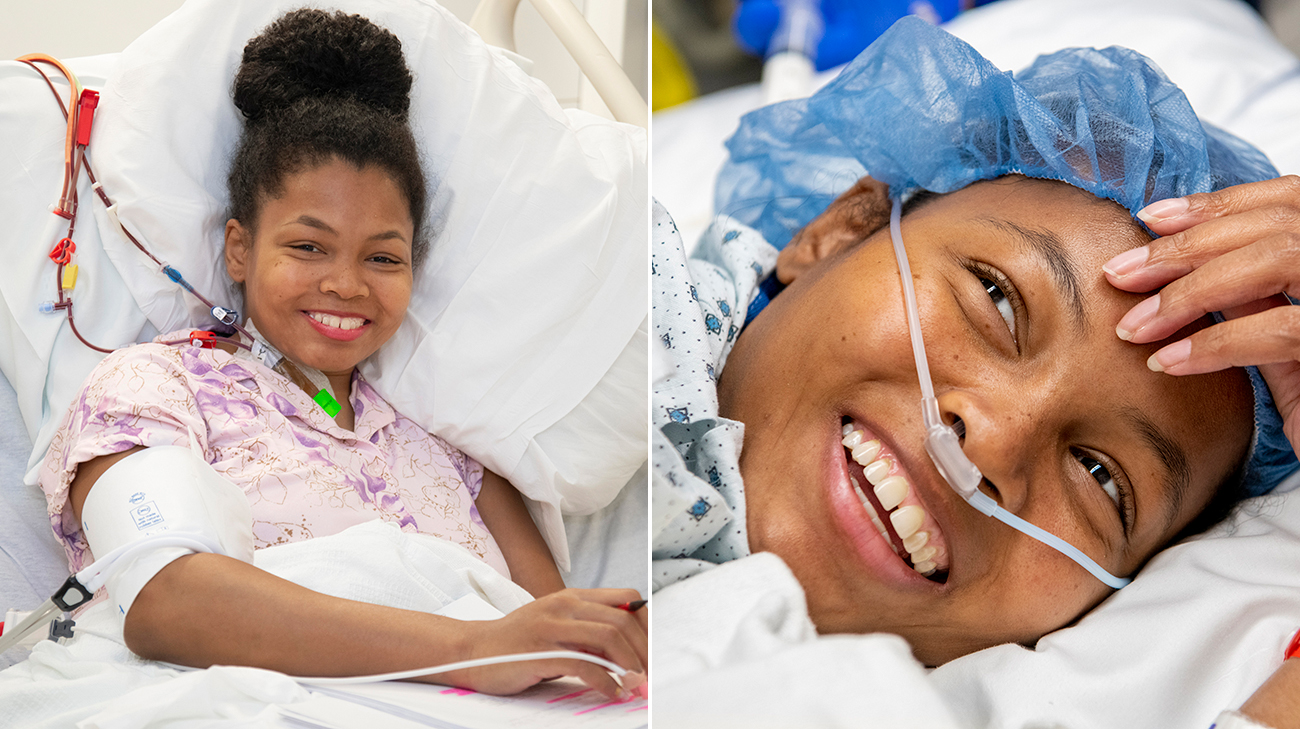 As an aspiring actress and filmmaker, Danielle Lee is making every effort to pursue her passions in life. The 32 year old of Garfield Heights, Ohio, describes herself as a thrill seeker, who aims to star in action movies and do stunts one day.
"Even though I have big dreams, I wasn't sure I'd be able to make them a reality living with sickle cell. I was diagnosed with the disease before I was born," says Danielle.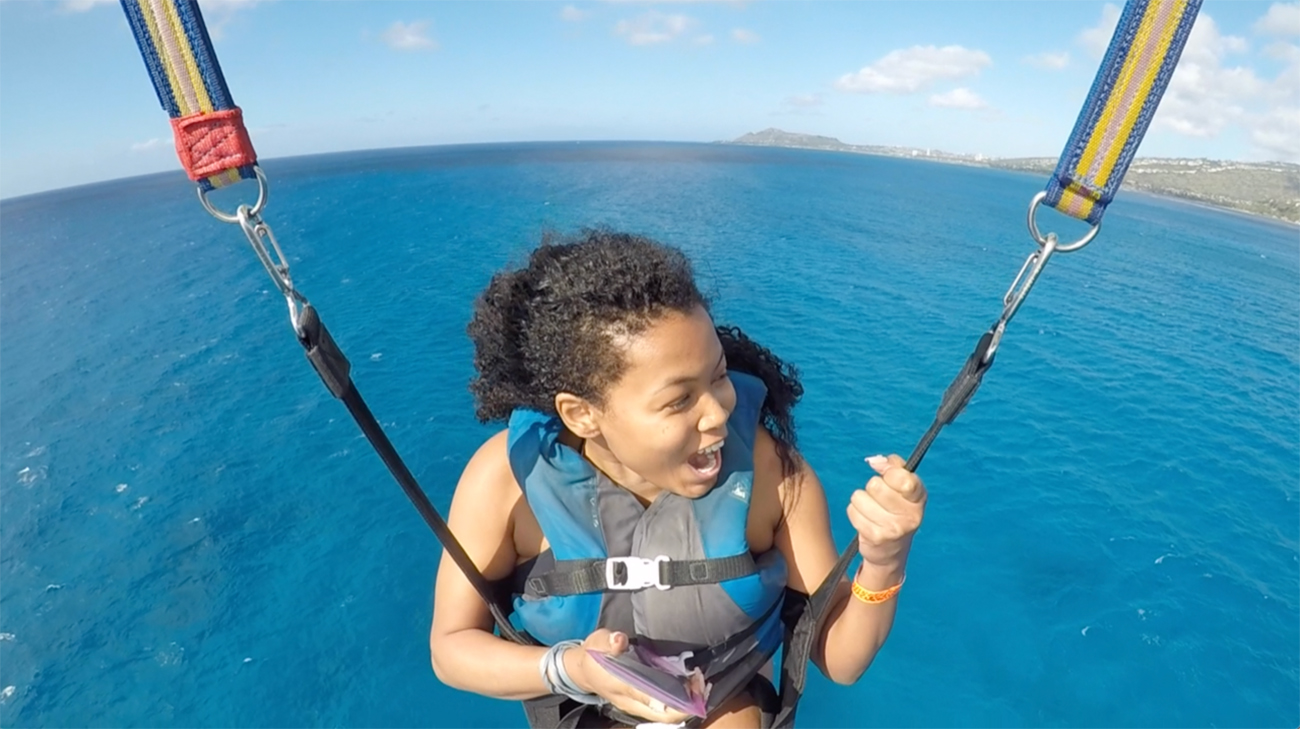 Danielle is always up for an adventure and takes frequent trips, like when she went to Hawaii and enjoyed parasailing. (Courtesy: Danielle Lee)
Sickle cell disease is an inherited disorder that affects your red blood cells. It's more common in certain populations, including people who are African American, Hispanic, South Asian, Southern European Caucasian and Middle Eastern. Traditionally, red blood cells are round and can move through small blood vessels to deliver oxygen. However, in people with sickle cell disease, the genetic change in DNA causes a chemical alteration in hemoglobin and alters the shape of red blood cells into a sickle.
"The sickle-shaped cells can accumulate against each other and block small blood vessels, which can lead to pain among other problems," explains Rabi Hanna, MD, Danielle's longtime doctor, and the director of the pediatric blood and bone marrow transplant program at Cleveland Clinic Children's.
Throughout her life, Danielle had to be hospitalized several times a year because of this debilitating pain referred to as acute pain crisis. She also experienced avascular necrosis, which happens when blood flow to your bone tissue is blocked. She underwent multiple surgeries, including a core decompression where small holes are drilled in the affected bone to improve blood flow. As well as causing pain, sickle cells do not live as long as traditional red blood cells. This leads to increased iron storage in the liver and heart, which could potentially cause damage to these organs.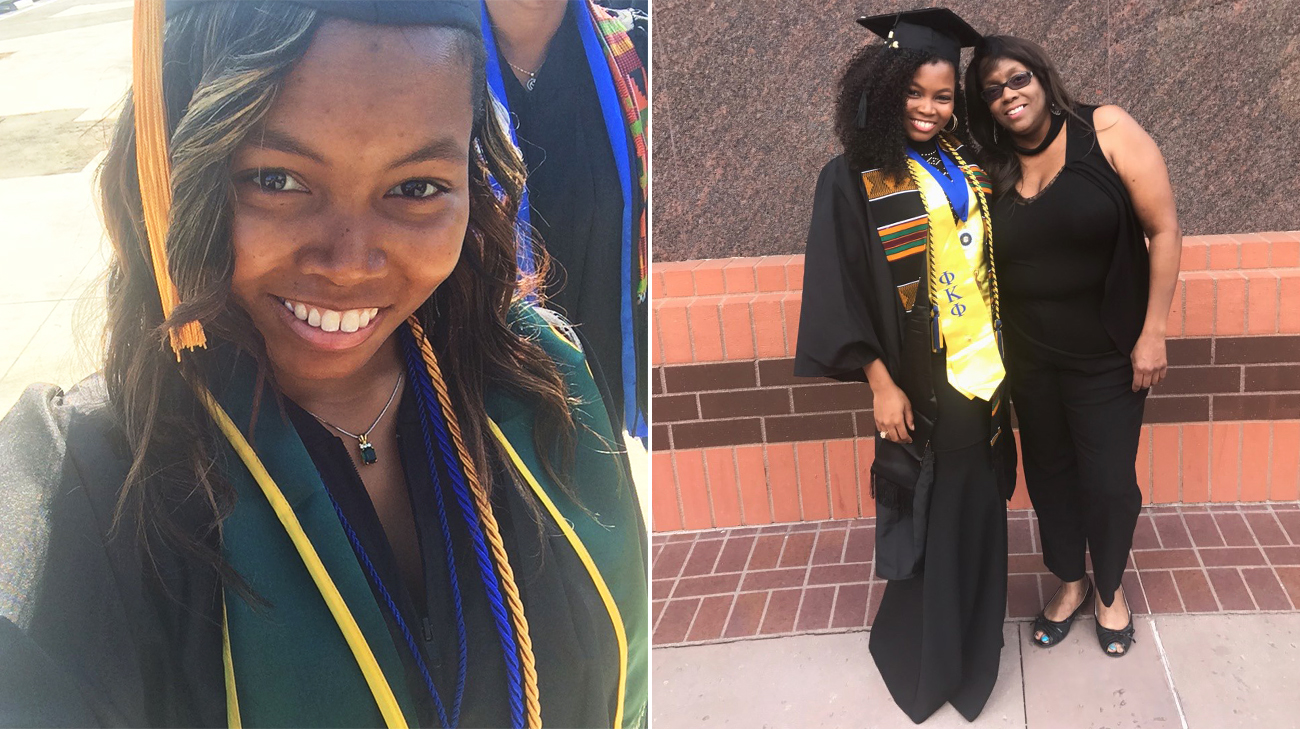 Although it was challenging due to frequently being hospitalized for sickle cell, Danielle continued her education by attending college and graduated with multiple degrees. (Courtesy: Danielle Lee)
Even amid her health challenges, Danielle was an honors student and continued her passion for learning in college. However, reaching her education and career goals was an uphill battle because of a lack of understanding about the condition.
"People had trouble understanding sickle cell is a lifelong disease. I wasn't going to feel better. Out of the nine years I went to college, I might have gone one semester without ending up in the hospital," says Danielle.
She was driven to do more and didn't want to have any limitations because of sickle cell disease. That's one of the reasons Dr. Hanna thought she could benefit from a clinical trial to test a new gene therapy treatment.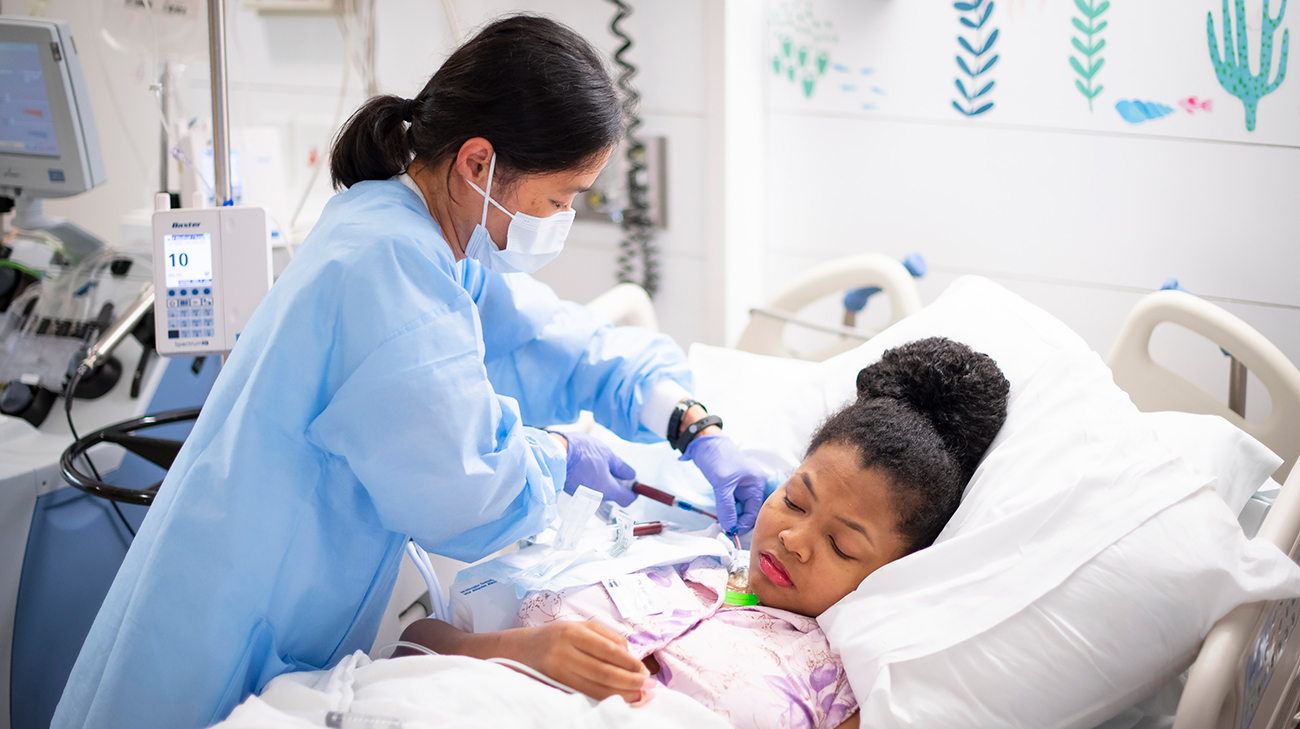 During the trial, Danielle's stem cells were collected for gene editing in a laboratory to modify her own blood-forming stem cells and correct the mutation responsible for sickle cell disease. (Courtesy: Cleveland Clinic)
"Due to the complications of sickle cell disease, Danielle was on medication that prevented her from doing some of the things she wanted to," says Dr. Hanna, who's the principal investigator of the trial at Cleveland Clinic. "She fit the trial criteria, and I wanted to give her the opportunity to try this potential treatment option, so she can pursue her career dreams."
Danielle is taking part in the multicenter study to evaluate the safety and effectiveness of a single dose of EDIT-301, an experimental, one-time gene editing cell therapy that modifies a patient's own blood-forming stem cells to correct the mutation responsible for sickle cell disease. The RUBY trial is the first time a novel type of CRISPR gene editing technology – known as CRISPR/CA12 – is being used to edit human cells in a clinical trial. Dr. Hanna selected this particular CRISPR system because preclinical data showed enhanced efficiency and editing specificity for a group of inherited disorders called hemoglobinopathies, which includes sickle cell disease.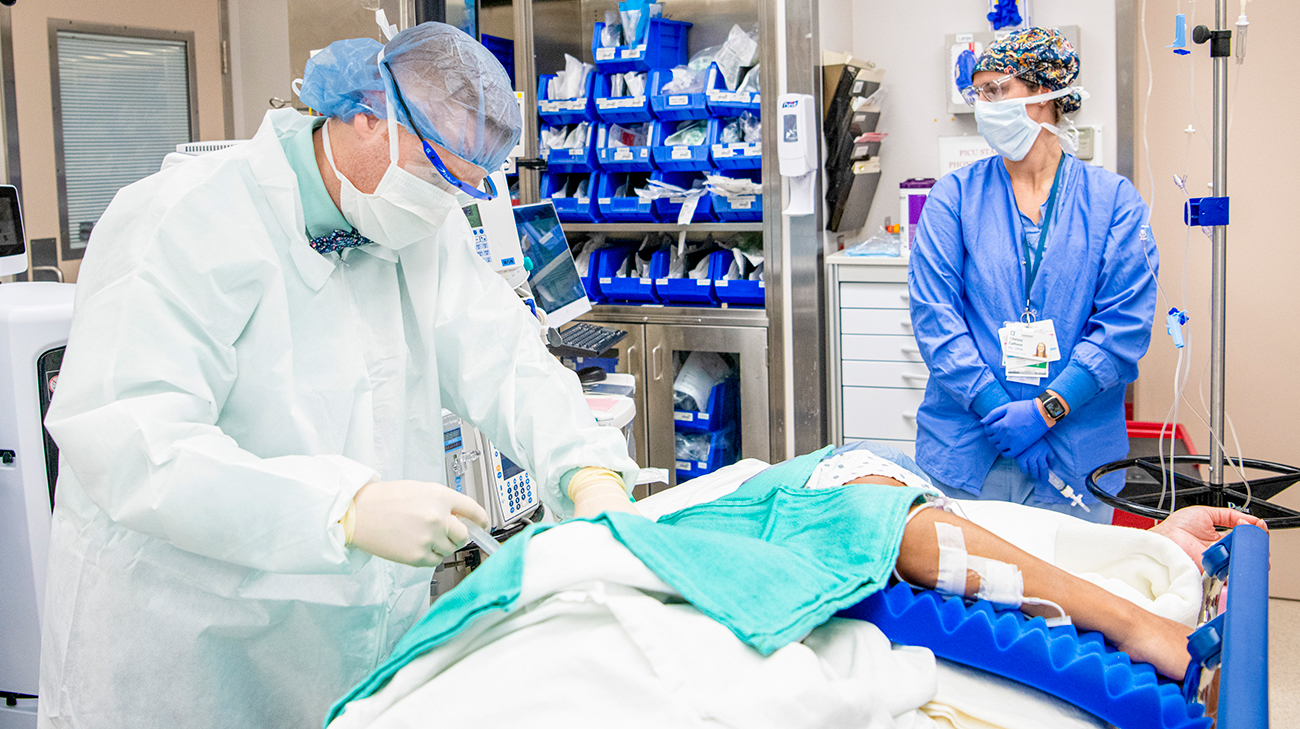 Danielle undergoing a bone marrow biopsy as part of the trial. After her stem cells were collected, she had chemotherapy treatment to destroy her remaining bone marrow to make room for the repaired cells. (Courtesy: Cleveland Clinic)
During the study, patients' stem cells are collected for gene editing in a laboratory. Patients are then treated with chemotherapy to destroy the remaining bone marrow to make room for the repaired cells, which are infused back into the body. Since fertility can be impacted, Danielle worked with her care team to discuss her treatment plan and identify a fertility preservation option that worked best for her.
"The gene therapy will introduce healthy genes into the body with the goal of correcting genetic abnormalities of red blood cells. In essence, the study is autologous, which means we're using the patient's own cells – but they have been modified. The benefit of this clinical trial is there is no rejection, so it's different from regular bone marrow transplants," says Dr. Hanna. "Our hope is to achieve a functional cure to help prevent any future damage caused by sickle cell disease."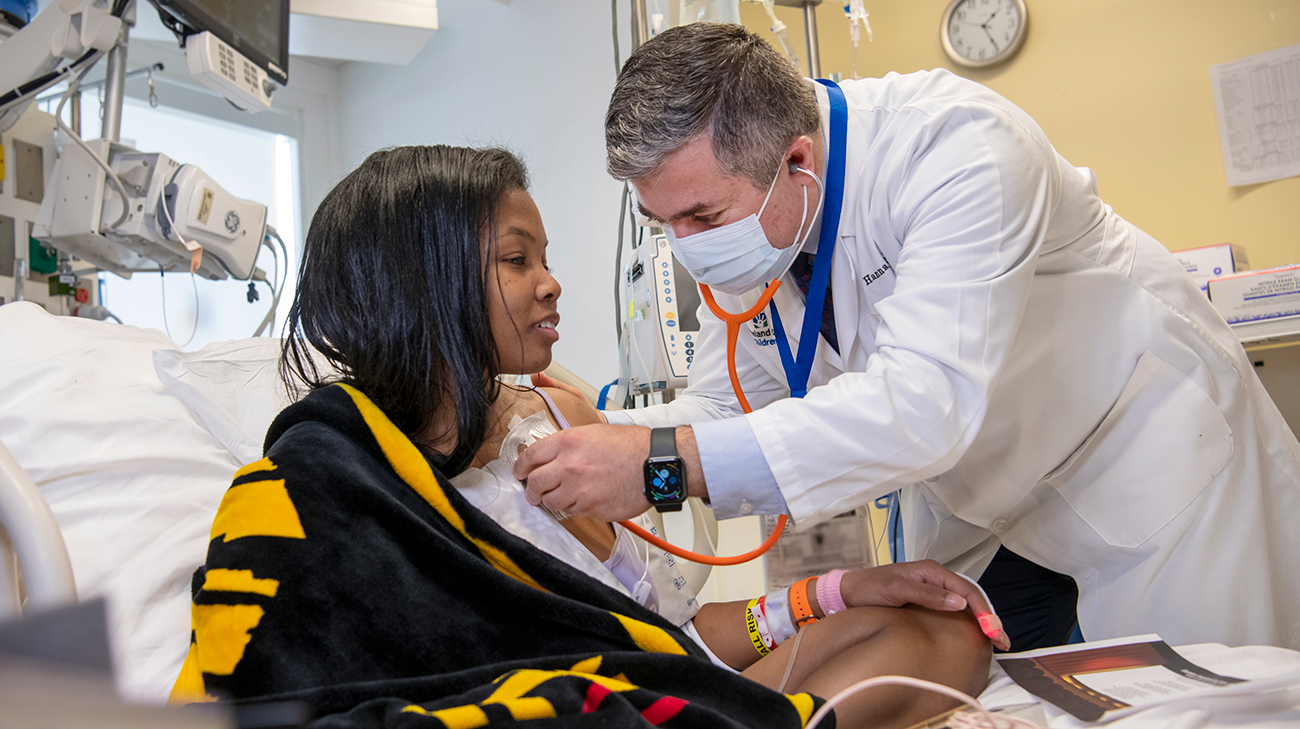 After the genes were altered, they were infused back into Danielle's body. (Courtesy: Cleveland Clinic)
Since participating in the trial, Danielle hasn't had to be hospitalized for acute pain crisis. She can relieve the general pain from the damage already done by sickle cell with over-the-counter medication.
"I'm never wondering if I'm going to have to go to the emergency room. I also have more energy. I never realized I was operating at such a deficit," says Danielle.
Dr. Hanna adds, "I'm so glad six months after receiving gene therapy in the trial she hasn't had any pain crisis. The goal is the new red blood cells Danielle's producing will prevent her from having acute pain crises or any further damage to her organs."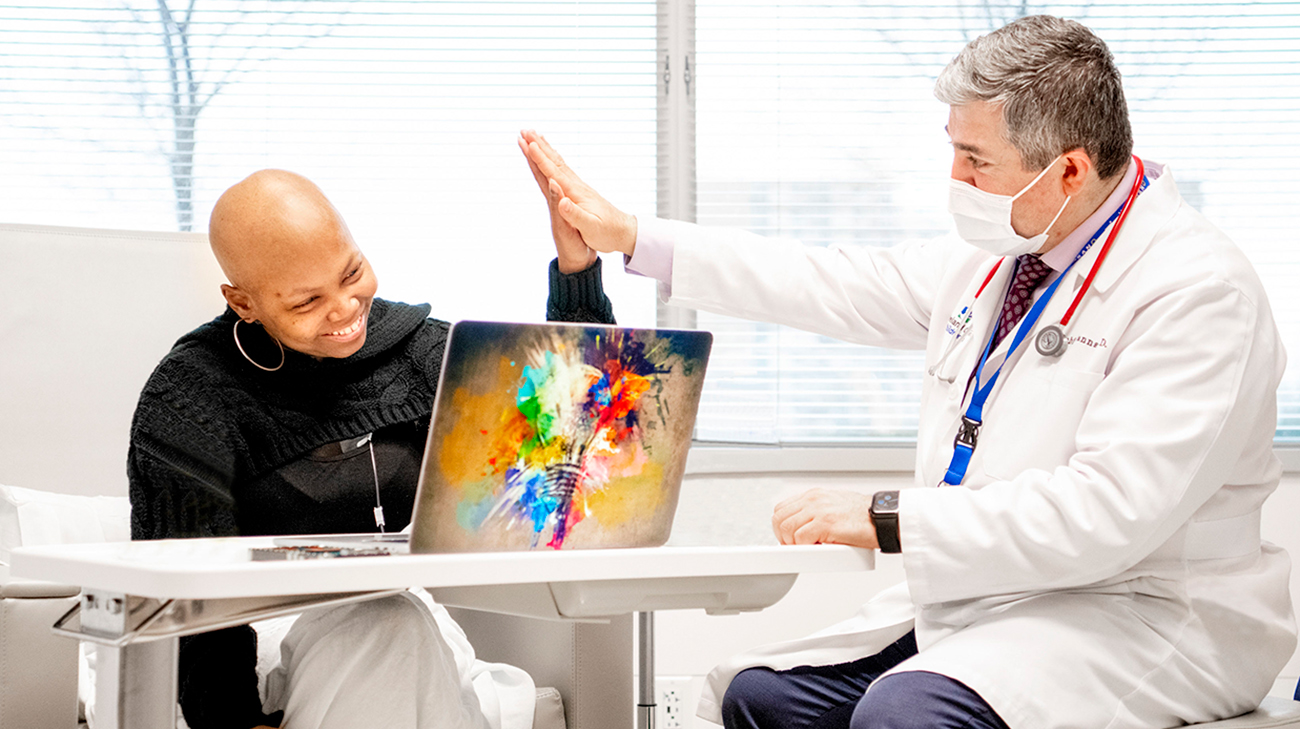 Throughout her care, Danielle says Dr. Hanna was there to answer any questions or concerns she had. She continues to follow up with him. (Courtesy: Cleveland Clinic)
Dr. Hanna says the trial is now in phase I/II, and he intends to continue to enroll patients in the study. The study is initially focusing on patients ages 18 to 50 with severe sickle cell disease.
As for Danielle, she will continue to follow up with Dr. Hanna every few months for the next couple of years. As her health continues to improve, she has her sights set on attending film school in Los Angeles. She also wants to continue raising awareness about sickle cell disease.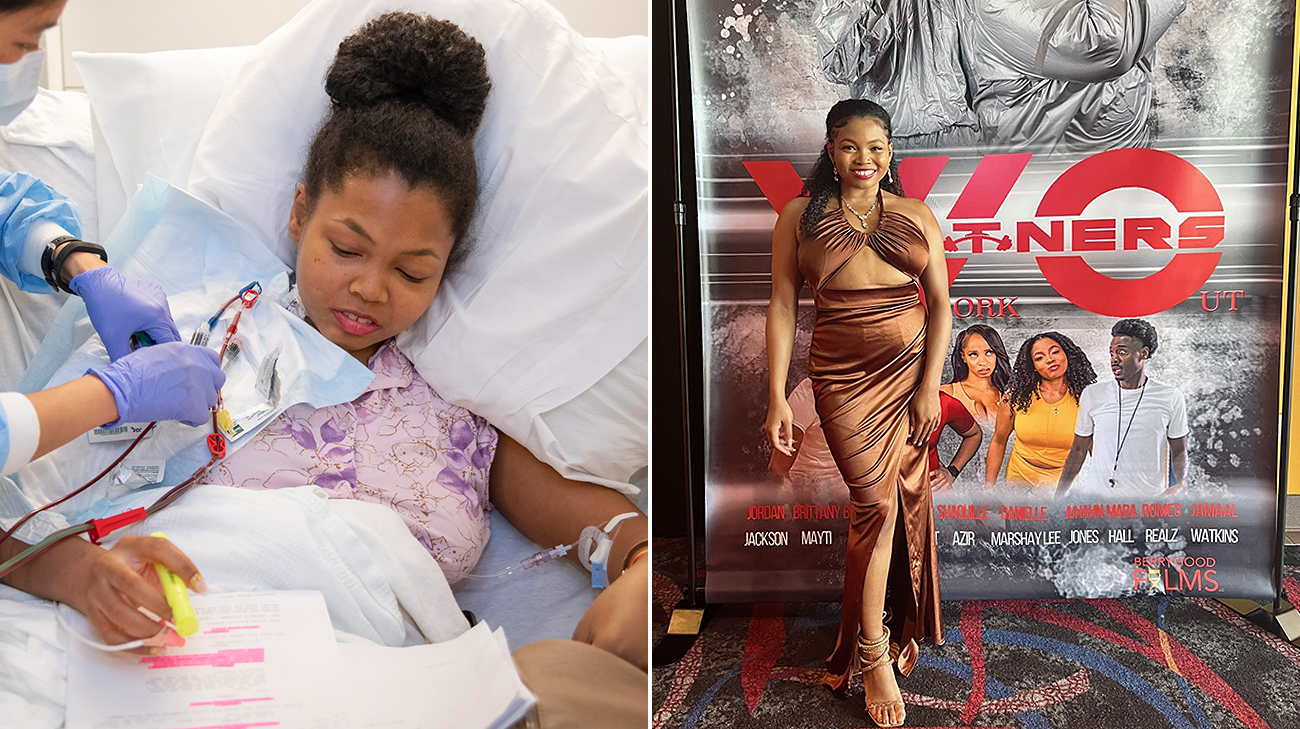 While Danielle was in the hospital, she continued to work on her craft – reading scripts and preparing for different acting roles. (Courtesy: Danielle Lee)
With the potential for gene editing to be a viable therapy, Danielle hopes other people with the condition will have the opportunity and access to the treatment. "We deserve to live life to the fullest," says Danielle.
Dr. Hanna adds, "She's a strong advocate for people with sickle cell disease. New treatments are critical for these patients. There have only been a few medications approved in the last 50 years for this condition. Healthcare disparities, in part, have led to a lack of understanding and funding. Now we have the technology to create a possible cure for this devastating disease."
Related Institutes: Cleveland Clinic Children's
Patient Stories
Patient Stories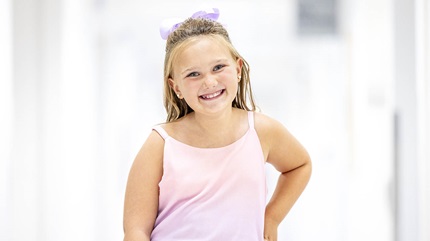 Sep 22, 2023
"This wraps up a chapter in her life we hope we never have to reopen. Audrey handled everything like a champ, and we are so grateful and proud."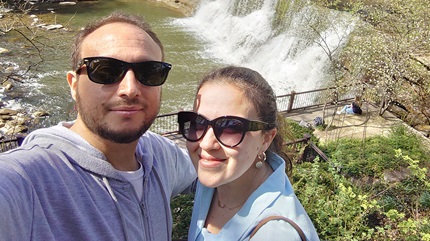 Sep 18, 2023
"Besides my first transplant, I've had other noninvasive surgical procedures, and I needed pain medication for all of them but not this time."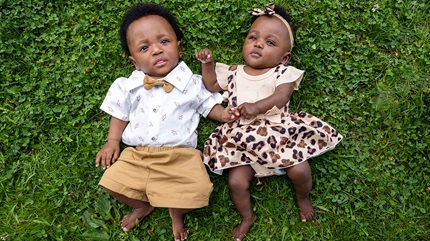 Sep 15, 2023
"Thinking about everything Kimyah and DJ have been through, it was hard to imagine us ever getting to this point. It was unclear if they would be able to do anything by themselves. Now, they're trying to do everything by themselves."