As a lifelong resident of Guernsey, one of the Channel Islands located between England and France, Paul Le Breton kept a close eye on his heart condition. Having undergone surgery in 2008 to replace his faulty aortic valve – one of four valves that control blood flow through the heart – Paul knew within 15 years his bioprosthetic valve would likely begin to wear out.
"I knew my valve possibly was getting near the end of its life," says 58-year-old Paul, who owns and operates an auto repair garage on Guernsey. "So, I had a CT scan and some tests done locally."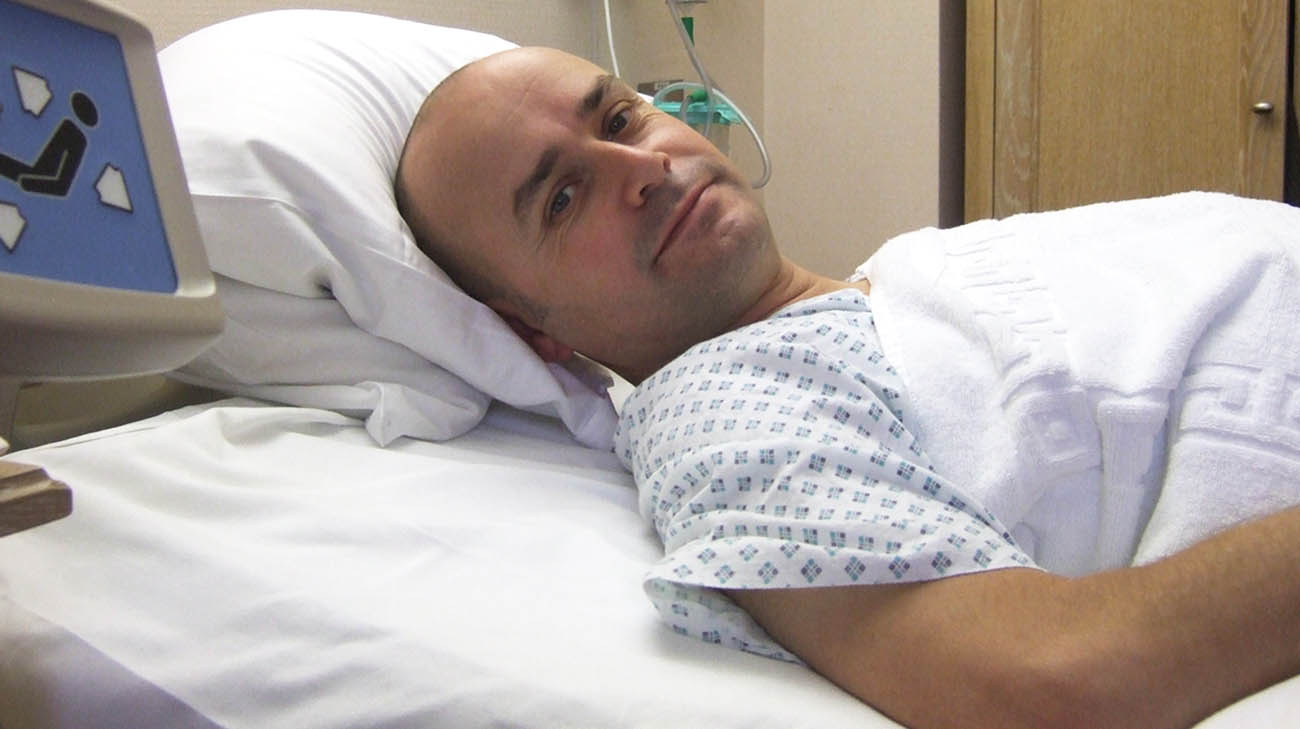 Paul underwent his first valve surgery at a local hospital in 2008. (Courtesy: Paul Le Breton)
He underwent testing in 2020. After being monitored for two years, in May 2022, his cardiologist reviewed new test results that showed a startling discovery. Not only was Paul's replacement valve working at just 20% capacity, he also developed an aortic aneurysm – a bulge in the wall of his aorta that could be life-threatening if it were to rupture or split.
"My doctor said, 'You need to get this repaired within two weeks,'" recalls Paul. "It was a complete shock to me. He said there was one surgeon he would recommend do it."
Paul immediately scheduled an appointment with Ranjit Deshpande, MBBS, FRCS , a consultant cardiac surgeon at Cleveland Clinic London. The hospital opened in March 2022 , and Paul and his wife, Emma, made the 45-minute flight to London to meet with Mr Deshpande and schedule the surgery.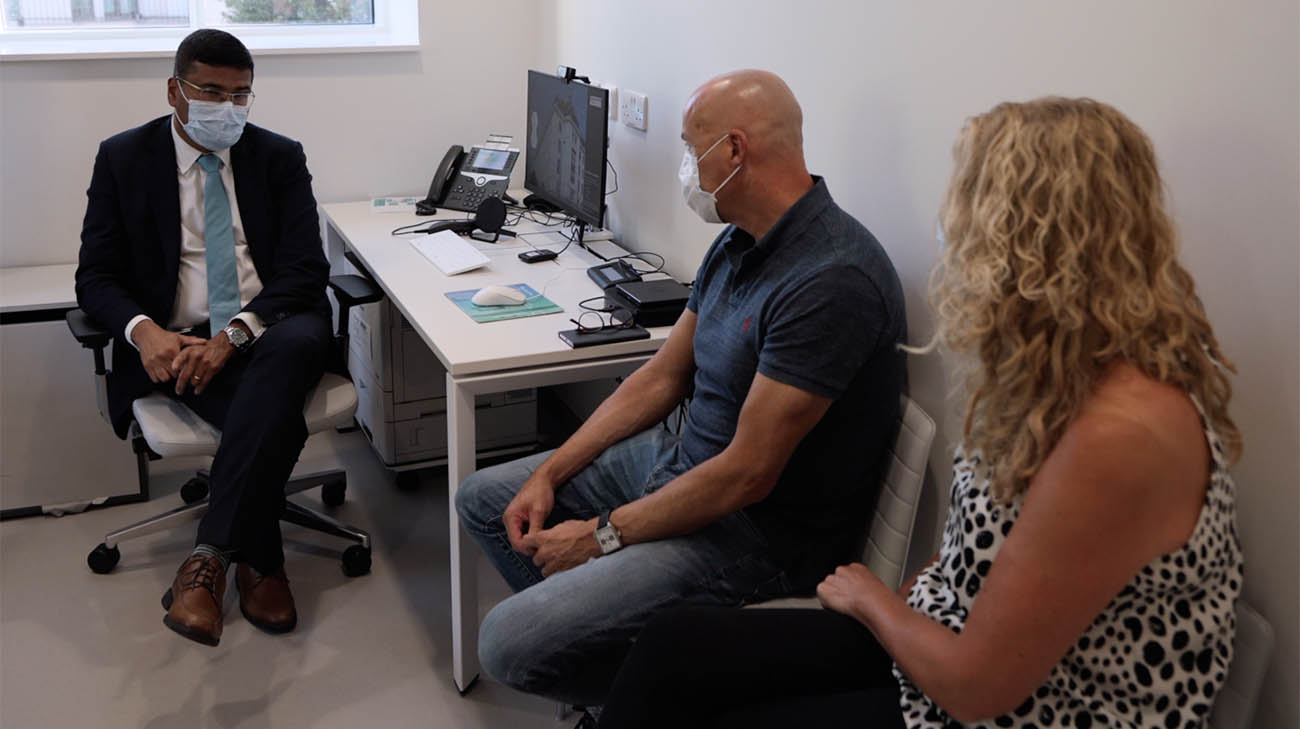 Paul and Emma during a follow-up appointment with Mr Deshpande. (Courtesy: Cleveland Clinic)
"I told Paul his artery was enlarged to almost six centimetres, a stage where it can rupture or lead to fatal haemorrhage or bleeding," notes Mr Deshpande. "He would need a major operation, and we couldn't put it off for too long."
Initially, Paul had hoped to delay the surgery for a month or so, in order to attend a friend's wedding in Spain. However, Paul experienced a sudden and unexpected tragedy when one of his brothers suddenly suffered cardiac arrest and passed away. While devastated by the news, it reinforced the severity of Paul's situation, and he went ahead with the surgery he needed days after his brother's death.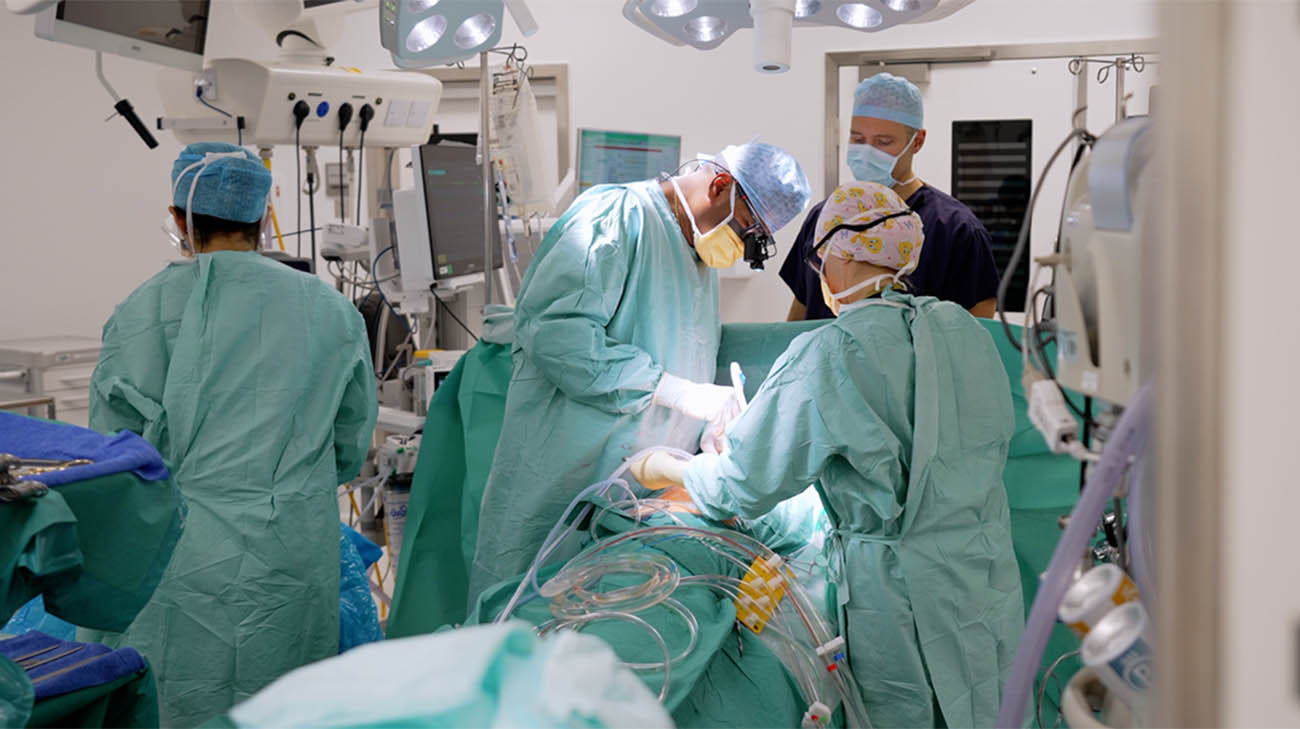 Mr Deshpande performing surgery at Cleveland Clinic London. (Courtesy: Cleveland Clinic)
Mr Deshpande led a specialized team of physicians, nurses and anaesthetists through a simulation the night before the surgery. The next day, they completed the procedure, during which he repaired the aneurysm and replaced the faulty aortic valve, which had begun leaking blood into Paul's heart.
While the surgery was completed without complications, Mr Deshpande emphasises one of the most important parts of the process is postoperative care. Having an intensive care team, including a consultant anesthetist available around the clock, ensures patients like Paul receive the best care at all times. Adds Emma, "The staff were brilliant and so informative. I was really happy with the way they looked after Paul."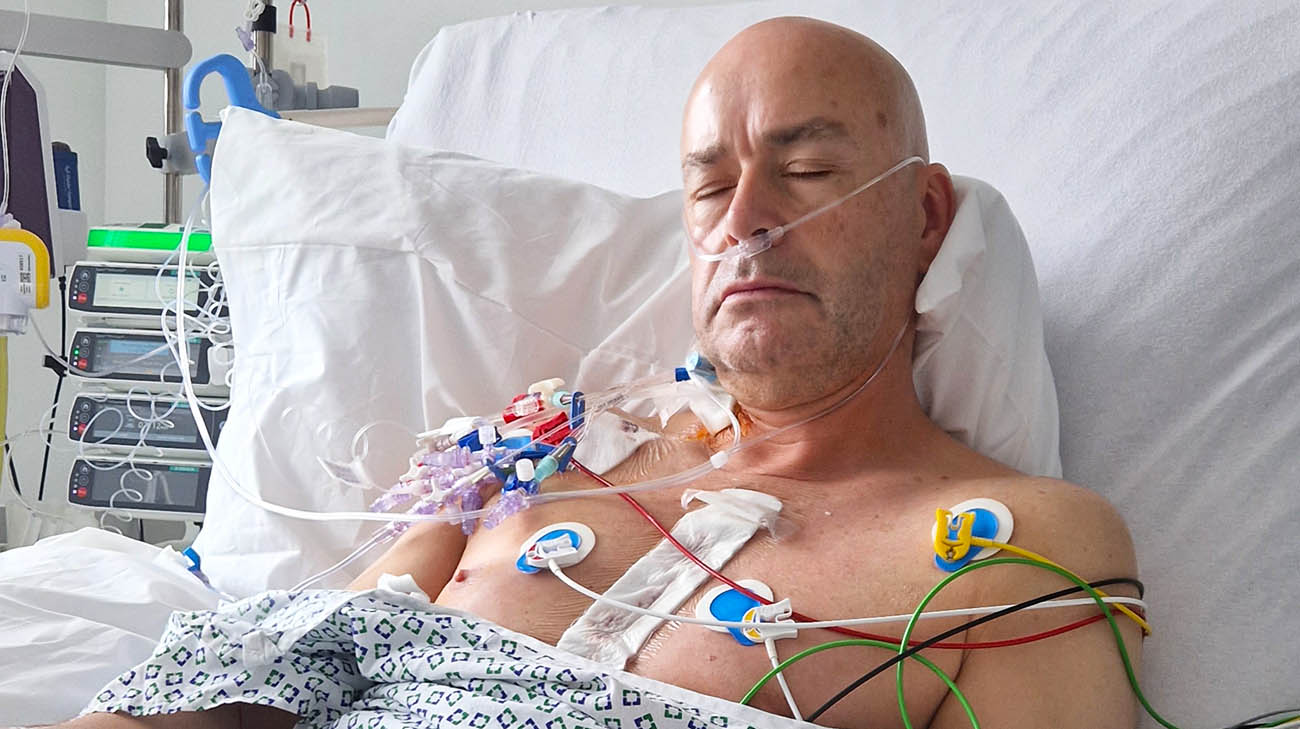 Paul spent eight days in the hospital before being discharged to go home. (Courtesy: Paul Le Breton)
The morning after surgery, Paul was sitting up in a bedside chair, eating breakfast. Eight days later, in early June 2022, Paul left the hospital and even felt well enough to make the walk to London's Hyde Park. "I was quite surprised I felt so well," states Paul.
Two weeks later Paul and Emma made the journey to Spain for his friend's wedding.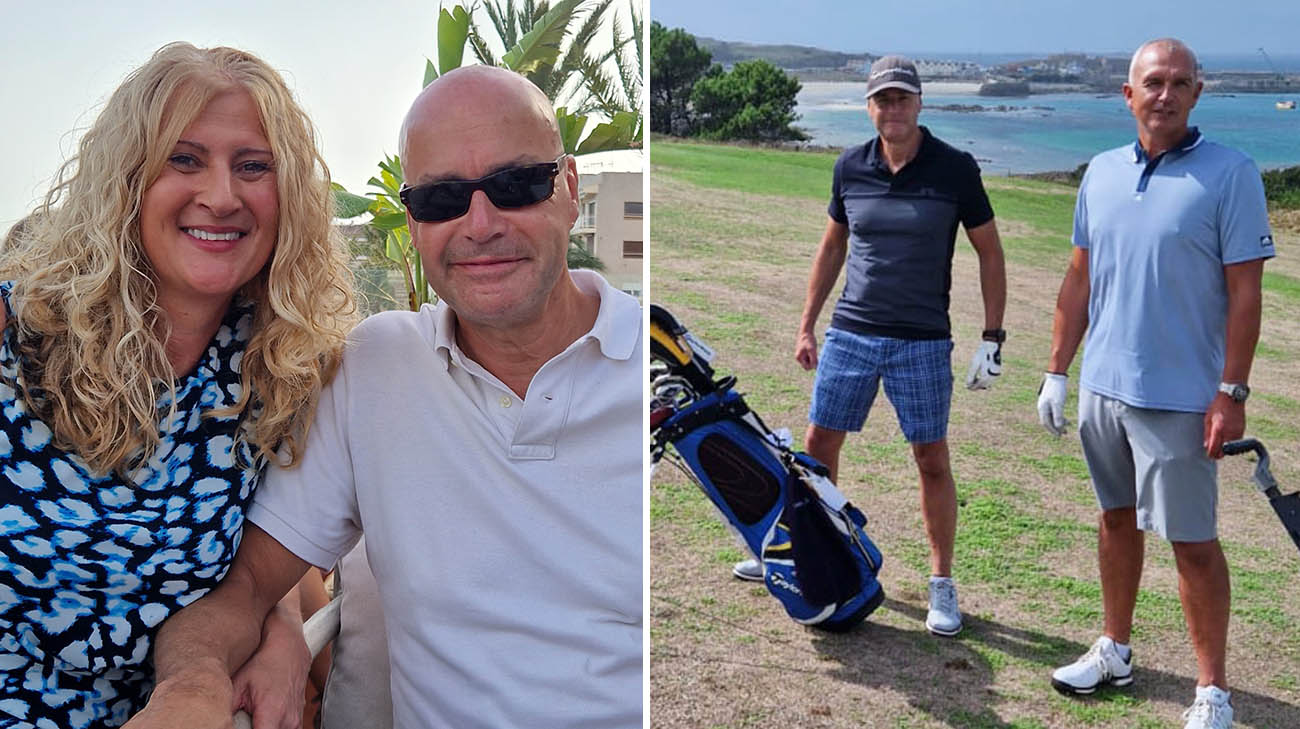 Two weeks after surgery, Paul and Emma attended a friend's wedding in Spain (left). Paul has also returned to playing golf (right). (Courtesy: Paul Le Breton)
"Paul has very strong willpower," states Mr Deshpande. "He came out of this surgery in good shape. I helped him a little bit, but I think it was his willpower which drove him to success."
Paul points to his surgeon and team of caregivers as the key to his thriving recovery. "I'm back playing golf and working out in the gym," he says. "I thought I would never get back to the position I was, and now I feel better than ever."
Related Institutes: Heart, Vascular & Thoracic Institute (Miller Family)
Patient Stories
Patient Stories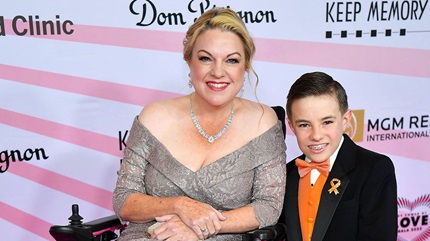 Mar 31, 2023
"I have never felt more embraced, more cared for, more important. And having a 14 year old ask a medical question isn't weird to them."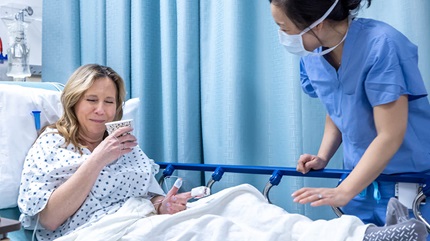 Mar 31, 2023
"I'm just so happy to have my life back."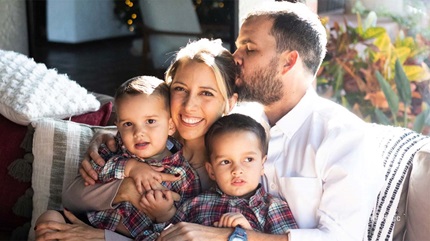 Mar 16, 2023
"Dr. Pieretti took the time to explain how the robotic surgery would work and how quick my recovery would be with this technology. That made me happy because I wanted to get back to my regular life fast."