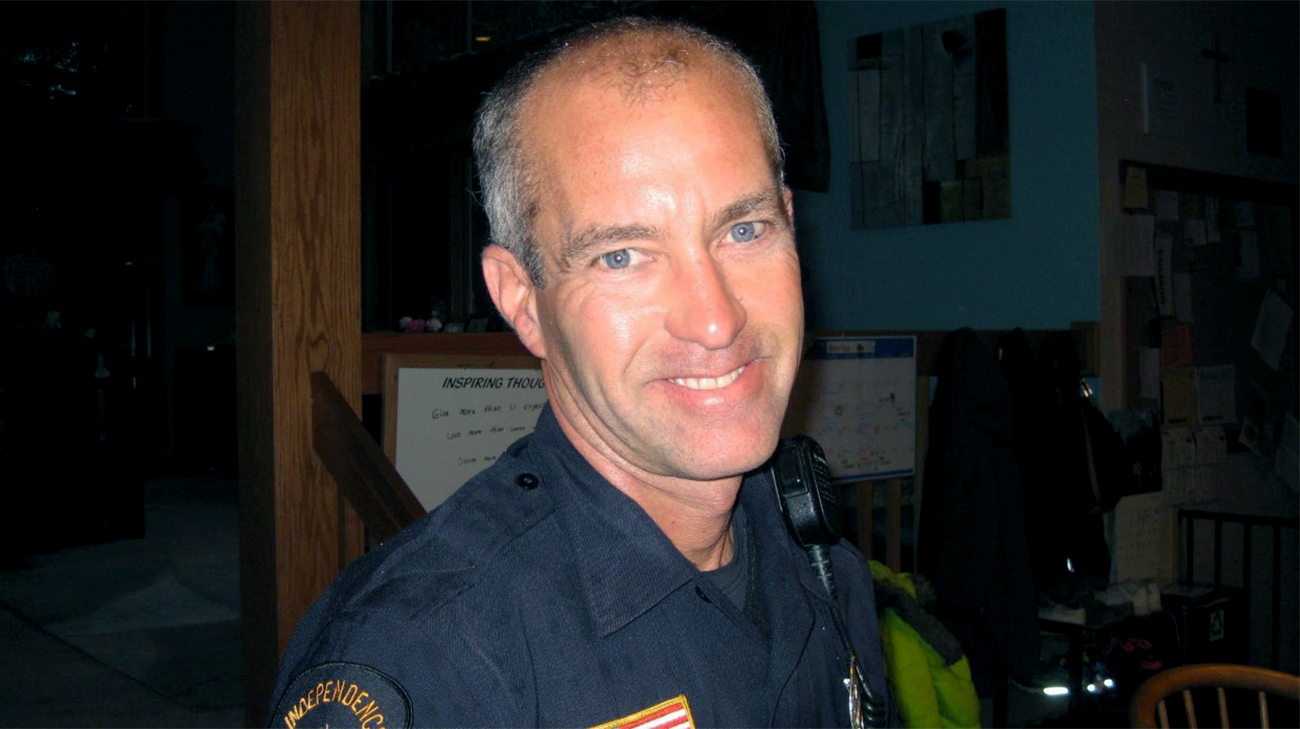 Dan Luciano says he didn't have symptoms before being diagnosed with a potentially life-threatening heart condition. At the time, he was busy enjoying his retirement after 30 years of service as a police officer in Independence, Ohio. Along with spending time with his eight kids, he was also an active cycler and recreational pilot. It was his passion for flying that first signaled something was wrong.
"Shortly after I retired, I got my physical for the Federal Aviation Administration in order to fly," says Dan. "That doctor told me I had a heart murmur, and he couldn't pass me until I got it checked out. It was a complete shock."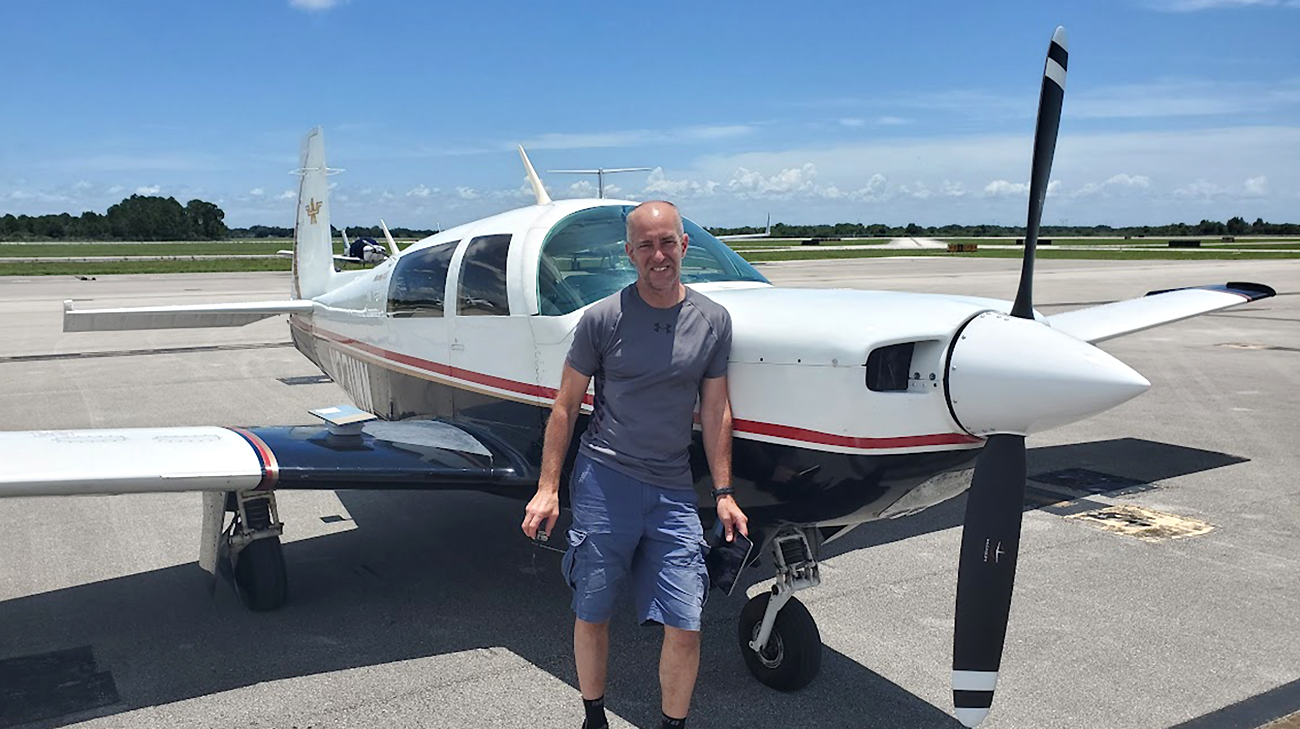 Inspired by his father who flew small planes, Dan learned how to fly recreationally when he was 19 years old. (Courtesy: Dan Luciano)
Dan followed up and underwent further testing with Cleveland Clinic cardiologist David Rubin, MD. The results revealed Dan had what's called mitral valve regurgitation and Dr. Rubin referred him to Marc Gillinov, MD, a thoracic and cardiovascular surgeon at Cleveland Clinic. According to Dr. Gillinov, the mitral valve is one of the four valves within the heart. The heart's valves have only one function: to keep blood flowing in the right direction. When the mitral valve works properly, it keeps the blood flowing forward from the left atrium to the left ventricle. Mitral valve regurgitation occurs when the valve doesn't close completely, causing some of the blood to leak back into the heart. A leak can occur in any one of the four heart valves.
"If your heart could speak, it would say, 'Wait a minute, that blood was supposed to go out to the body, to the brain and kidneys and arms and legs.' Instead, it went backward, and the heart now has to make up for that. It has to work harder," says Dr. Gillinov. "If you have a leaking mitral valve, that's similar to walking around with ankle weights – you can do that for a good while, but eventually, your legs are going to get tired from the extra work."
If the leak is small or moderate, the condition can be monitored with a yearly echocardiogram. A significant leak can damage the heart over time, leading to heart failure. Dan's mitral valve regurgitation was severe enough to require surgery. The 62 year old was concerned about the recovery and wondered if he would be able to get back to cycling.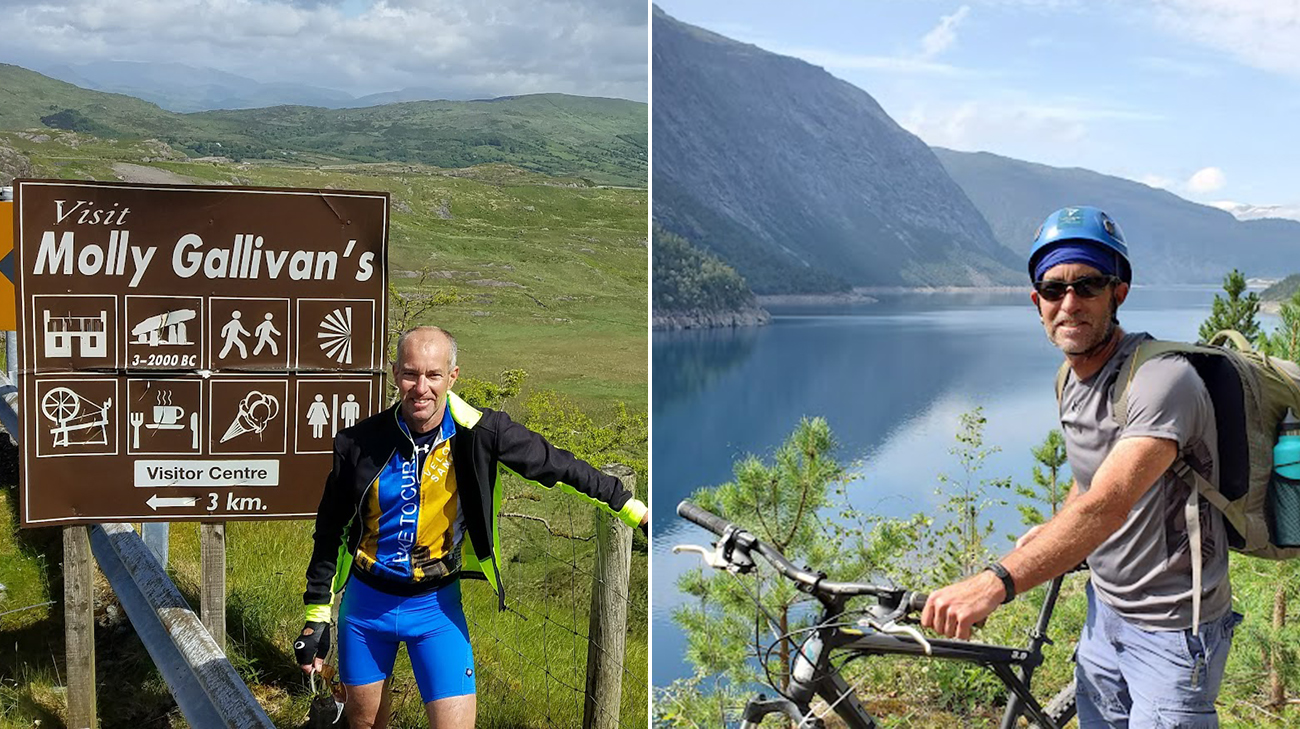 From Ireland to Norway, one of Dan's main passions is cycling abroad and exploring new places. (Courtesy: Dan Luciano)
"I consider myself a very active person, in good shape," says Dan. "I asked Dr. Gillinov if I could get back to where I was after my surgery, and he responded, 'You'll be better. You've been doing everything with a misfiring engine. We're going to fix the engine.'"
Dr. Gillinov says most leaking mitral valves can be fixed with a robotically-assisted surgery. Dan required a more extensive procedure to correct his mitral valve regurgitation, but he recalls a quick recovery in the hospital. He underwent his surgery on Valentine's Day of 2022 and was discharged from the hospital three days later.
Following his surgery, Dan focused on building his strength back up through cardiac rehab. He also slowly started to get back on his bike. He was riding 25 to 30 miles by the time he finished rehab. Just eight months after surgery, Dan was able to bike 100 miles in VeloSano, Cleveland Clinic's annual fundraiser to support cancer research.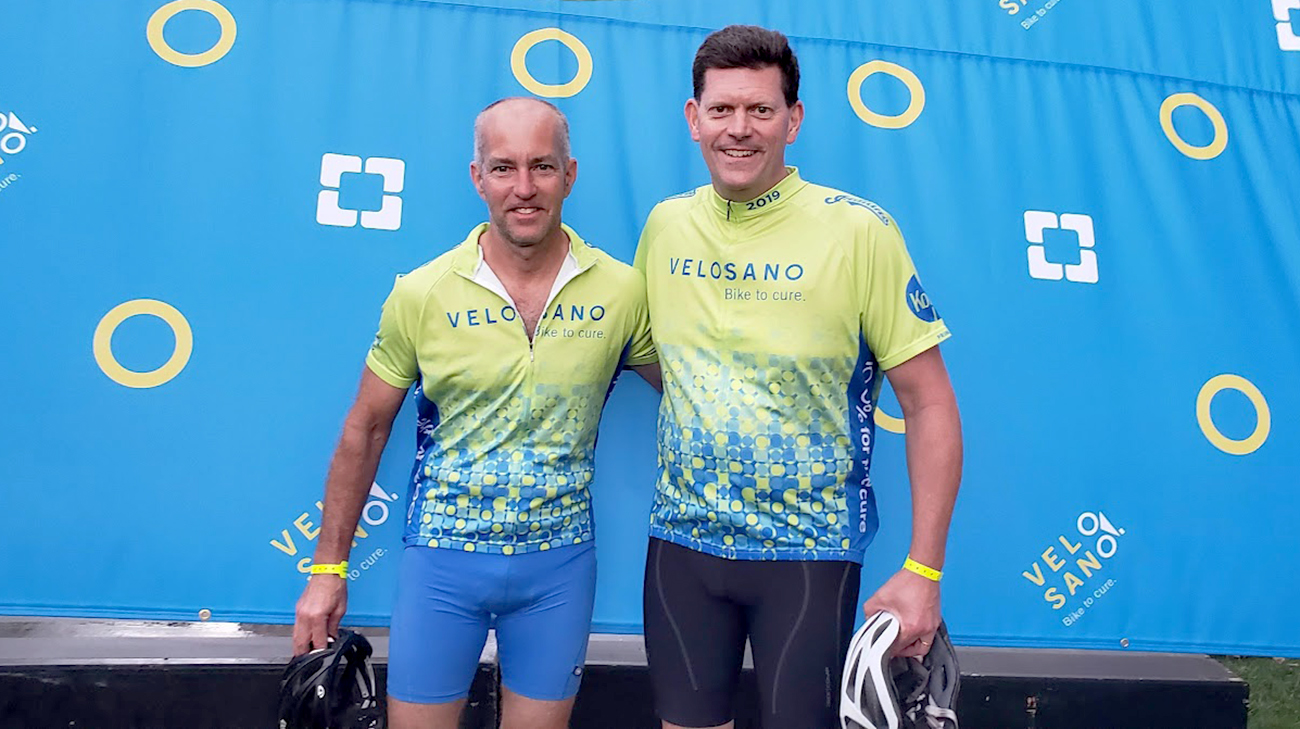 Dan and his friend Jim at a past VeloSano. Dan plans to continue participating in the event to help raise money for cancer research. (Courtesy: Dan Luciano)
"Getting back to riding in VeloSano had been my goal ever since Dr. Gillinov said I was going to be even better after the surgery," says Dan. "I didn't believe I would be able to accomplish it, but Dr. Gillinov inspired me to push myself."
Dan had previously participated in VeloSano four other times, and he plans to keep the tradition going. The cause is important to him because he lost his wife, Lisa, to cancer in 2012.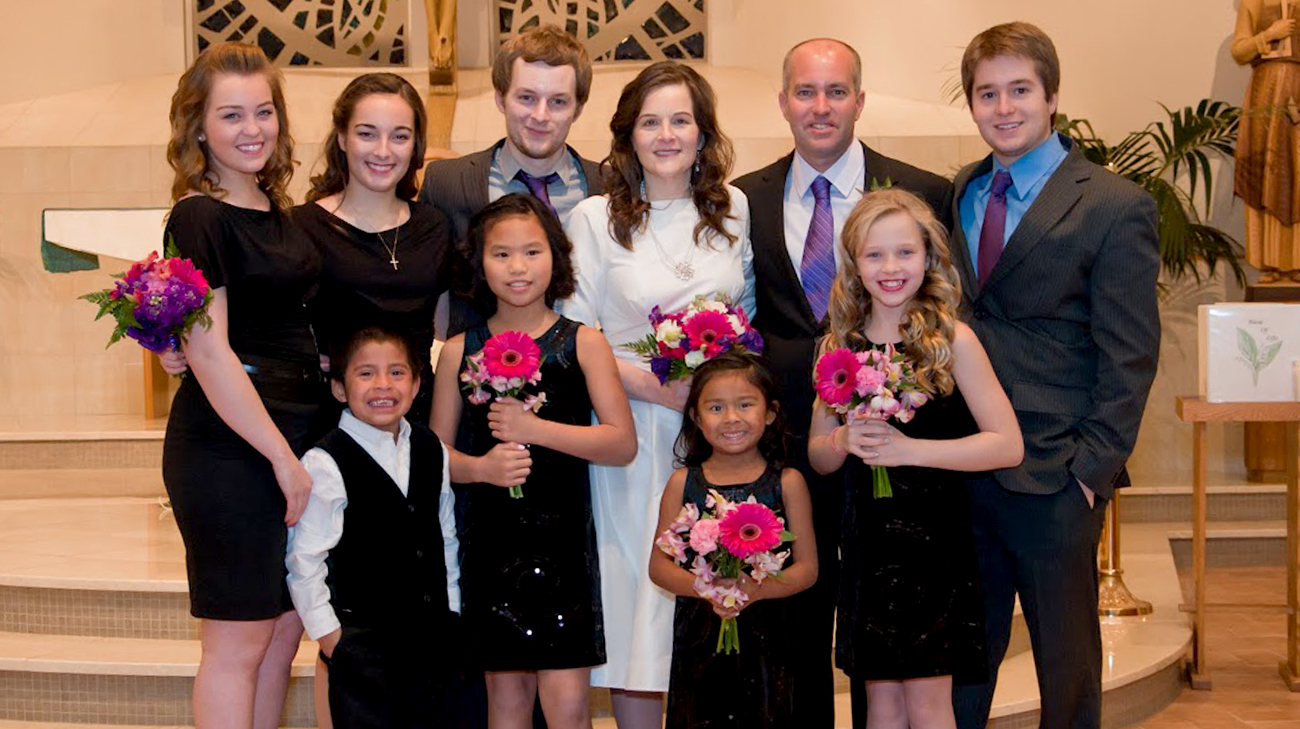 Dan and his late wife, Lisa, at their vow renewal in 2011. (Courtesy: Dan Luciano)
"My kids were terrified when I was first diagnosed with this heart condition," says Dan. "They had already been through trauma 10 years ago. I knew I couldn't go anywhere."
Dan says he's kept a positive mindset throughout his health journey and feels he has a restored quality of life. He's looking forward to more cycling tours with a future trip to Croatia. Dan follows up with his cardiologist once a year.
Looking back, Dan hadn't heard of mitral valve regurgitation prior to his diagnosis. He may not have even known anything was wrong without undergoing a routine physical to fly. Dan says his doctors told him he had a heart defect at birth, which over time, led to the development of his condition.
In his retirement, Dan stays busy by traveling and spending time with his eight children. (Courtesy: Dan Luciano)
According to Dr. Gillinov, the most common cause of mitral valve regurgitation is mitral valve prolapse, a condition in which your mitral valve bows or flops back into your left atrium. Oftentimes, the condition is harmless and your valve can still function properly. However, it could lead to mitral valve regurgitation where treatment is needed to prevent heart damage. Similar to Dan's case, many people may not notice symptoms. It's an important reminder to keep up with routine medical appointments.
"Initially, most people who have mitral valve regurgitation, or any leaking heart valve for that matter, don't have symptoms. In the beginning, you feel fine," says Dr. Gillinov. "How do you know if you have a leaking valve? It makes a murmur, a sound that can be heard with a stethoscope. This is a good reason among others to get a physical every couple of years – have someone listen to your heart," stresses Dr. Gillinov.
Related Institutes: Heart, Vascular & Thoracic Institute (Miller Family)
Patient Stories
Patient Stories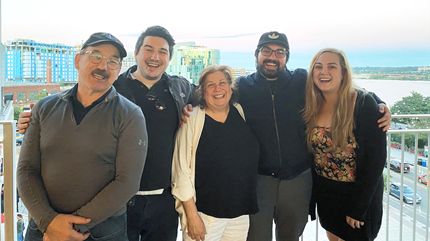 Nov 22, 2023
"I was truly blessed to be with the doctors and the entire cardiac surgery team. They saved my life."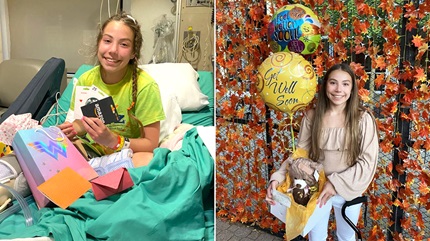 Nov 16, 2023
"I wanted the surgery because my seizures were becoming more and more frequent. I would wake up, have a seizure, and then continue to have them throughout the day. I just wanted the seizures to be gone."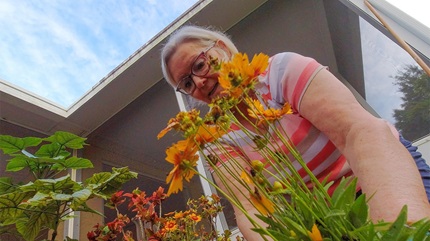 Nov 15, 2023
"I was very fortunate they found the tumor when they did."