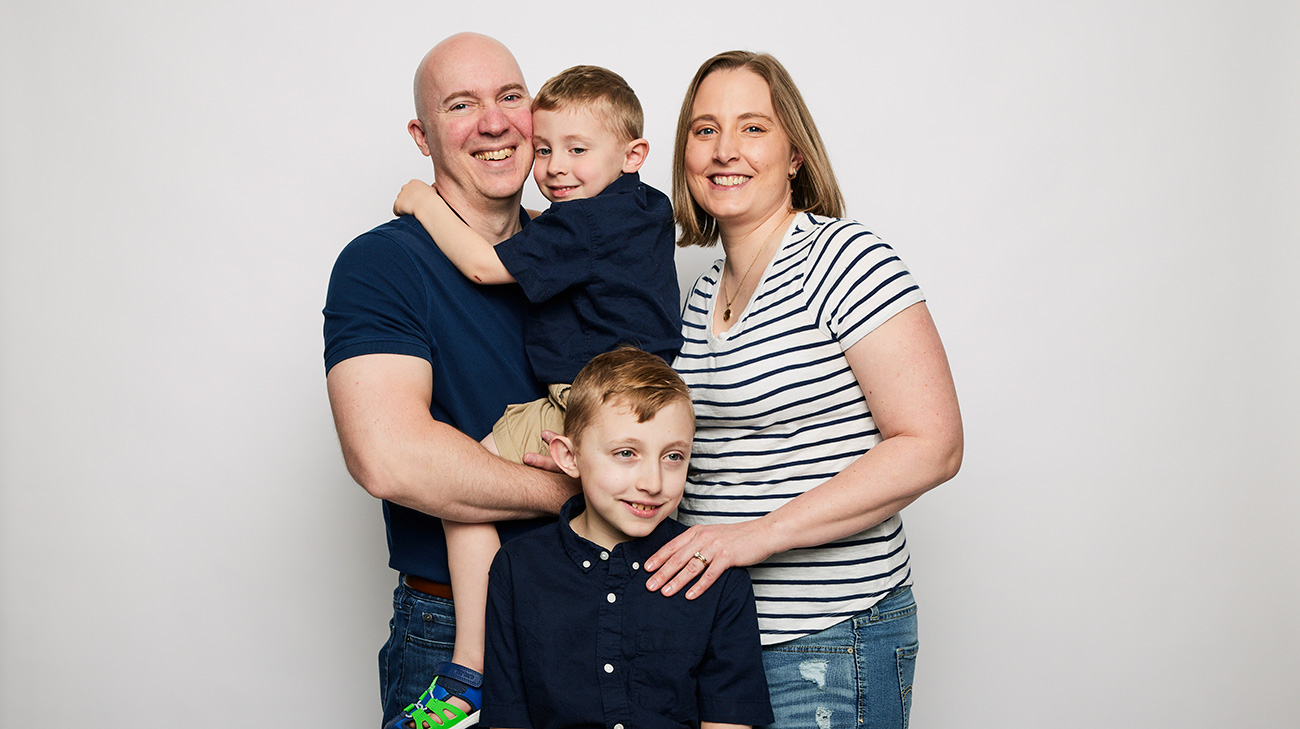 In April 2010, Carolyn Garrott of Avon Lake was experiencing a completely normal first pregnancy until the 38th week, when her doctor found she had no amniotic fluid and sent her to the hospital.
William Garrott was born the next day and immediately taken to the NICU, then diagnosed with autosomal recessive polycystic kidney disease (ARPKD), a rare inherited childhood condition where the development of the kidneys and liver is abnormal.
"The loss of amniotic fluid can be a sign of different things, but because the kidneys make fetal urine which contributes to amniotic fluid, when we see a decrease or absence of amniotic fluid, it's a sign that the kidneys may not be working," says Katherine Dell, MD, a Cleveland Clinic Children's pediatric nephrologist who has been caring for William for most of his life.
William came home after about a month in the NICU, but his kidneys were so enlarged that he struggled. At four months, doctors removed one kidney. An infection four months later led to the removal of his second kidney. He was put on the kidney transplant list, but in order to receive a transplant, William needed to weigh 10 kilos (about 22 pounds).
"At that time, we learned how to perform daily peritoneal dialysis," says Carolyn. "That's a difficult lifestyle to lead, even though we did most of it at home."
The best transplant option for William was one of his parents. Dad Matt was a match but had extra arteries leading to his kidneys that would be problematic due to William's small size.
One week after his second birthday, William received a donor kidney. "He could pee on his own, which meant no more dialysis!" says Carolyn.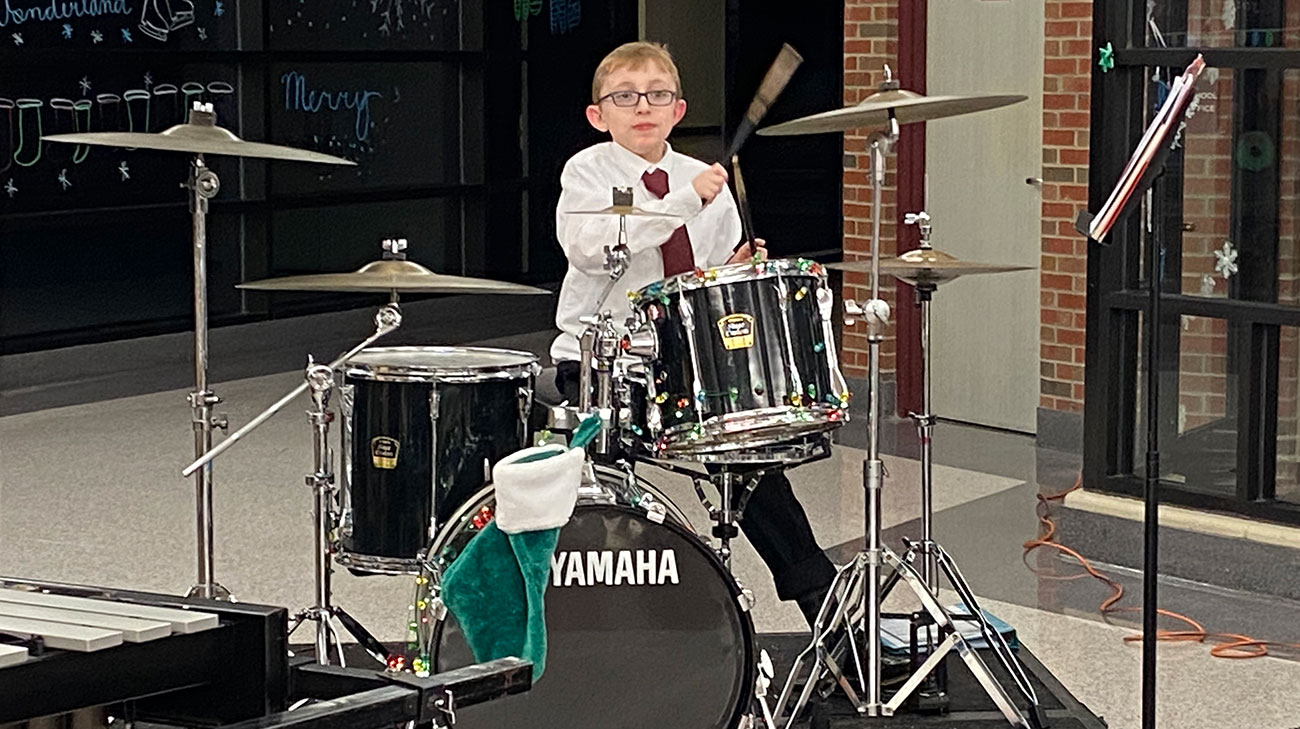 William Garrott playing the drums in the school band. (Courtesy: Carolyn Garrott)
While the years since transplant haven't been a walk in the park, William has thrived. He takes antirejection and blood pressure medications, needs to stay hydrated and follow a somewhat low salt diet. "He's doing beautifully and has essentially normal kidney function," says Dr. Dell, who now sees William every three months.
William also sees Cleveland Clinic Children's pediatric hepatologist (liver specialist) Vera Hupertz, MD, every six months for monitoring of his liver function because as ARPKD patients get older, liver disease can cause complications
Does this mean he might need another transplant? "Probably," says mom Carolyn. "We've never been told the odds, but we have been told that we have a lot of control over how long the kidney lasts. We're thrilled that we've gotten 10 years and hope to get 10 more."
Fortunately, William is great at following a routine. At age 12, he's in charge of taking his own medicine each morning and before going to bed. He goes to school, plays with friends, loves playing the drums in the school band and being a big brother to 4-year-old Matthew.
How does William feel about having ARPKD? "The worst part is that I can feel the scar sometimes. The best part is that I have an incredible story."
Related Institutes: Cleveland Clinic Children's
Patient Stories
Patient Stories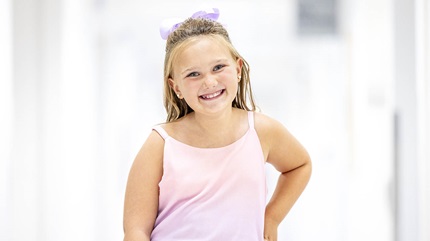 Sep 22, 2023
"This wraps up a chapter in her life we hope we never have to reopen. Audrey handled everything like a champ, and we are so grateful and proud."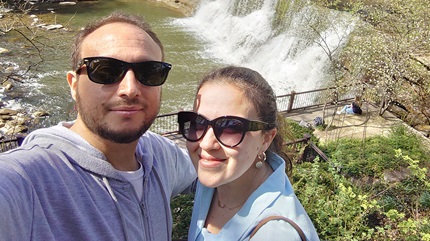 Sep 18, 2023
"Besides my first transplant, I've had other noninvasive surgical procedures, and I needed pain medication for all of them but not this time."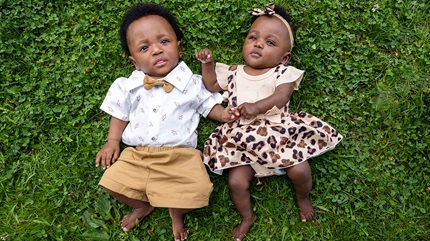 Sep 15, 2023
"Thinking about everything Kimyah and DJ have been through, it was hard to imagine us ever getting to this point. It was unclear if they would be able to do anything by themselves. Now, they're trying to do everything by themselves."