Maya Austerman explored different sports growing up, but basketball became the one that inspired her the most. The junior Avon Lake varsity basketball center spent countless hours practicing the game she says can be nerve-wrecking but amazing at the same time. It's been a journey Maya's mom and dad have supported her on ever since she was a younger kid. "Once she gets something in her head she continues to work at it over and over until she achieves her goal," says Joseph Austerman, Maya's dad.
Drawn to the sport at a young age, Maya advanced rapidly, participating on various travel and school teams. However, in 2019, during summer league games, Maya and her parents became concerned because she suddenly began to struggle running up and down the court. Her chest and throat would tighten, her breathing was labored and she would frequently request to come out of games.
"She was turning red, sweating and clearly couldn't move at her normal speed," recalls mom Suzanne Smith. "Maya has always been a grinder, able to push through. But now, it was like watching her hit this wall. She was really struggling in a way we hadn't seen before."
Adds Maya, now 16, "I couldn't do what I had been doing my whole life. It was frustrating and discouraging."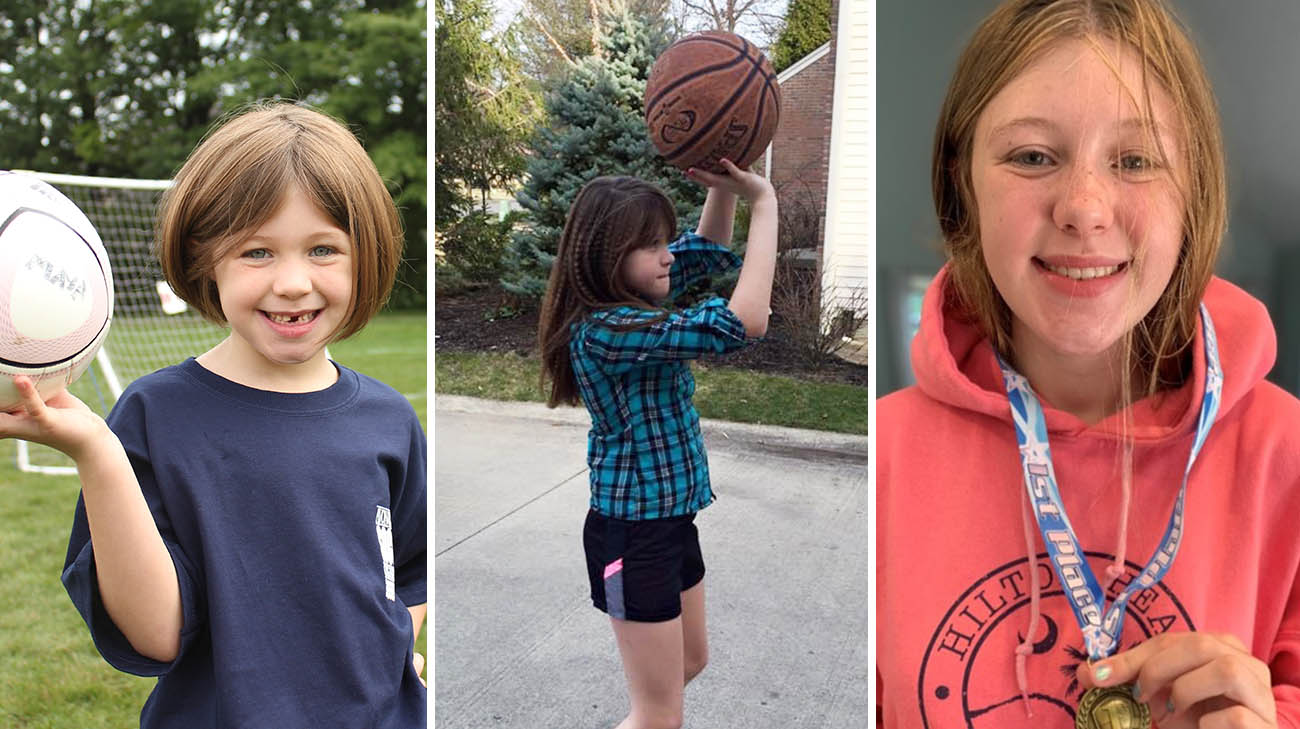 Maya never experienced issues breathing until she went into eighth grade. (Courtesy: Suzanne Smith)
Medical examinations –including a spirometry test, which is used to assess the presence of certain lung conditions –suggested she had a component of exercise-induced asthma and other possible issues in her upper airway that could be causing her shortness of breath. She tried using inhalers to help with her breathing, but her physical struggles and anxiety persisted on the basketball court.
Her inability to improve also caused Maya to be anxious about playing, and she considered abandoning the sport she loved. "The asthma treatment clearly wasn't working, and there was a time where I pretty much lost all hope. I was really disappointed because I just couldn't do it anymore."
Determined to find an answer, Maya and her parents sought other treatment options. In early 2021, after Suzanne found an online article about an athlete who faced a similar dilemma, she scheduled an appointment for Maya with the doctor quoted in that article.
After Cleveland Clinic voice and upper airway specialist Claudio Milstein, PhD, examined Maya, he found she suffered from, an often misdiagnosed but treatable, breathing condition called exercise induced laryngeal obstruction (EILO) .
The voice box and vocal cords act like a valve that control the amount of space for air to go in and out of the lungs, explains Dr. Milstein. In athletes with EILO, the vocal cords tend to close when they should actually open, obstructing the airway and causing shortness of breath. The condition prevents a person from taking in enough breath to handle the exertion.
"Because the vocal cords start getting in the way when the patient is trying to breathe in, they obstruct the airway and prevent the athlete from taking in enough air to handle the exertion. With exercise induced asthma, the problem is in the lungs, but with EILO the problem is inside of the throat," says. Dr. Milstein.
With the condition now identified, Maya was grateful she would have the opportunity to return to the basketball court. "That was the most relieving appointment in my whole entire life. Dr. Milstein gave me hope something can be done about this, that I can get better."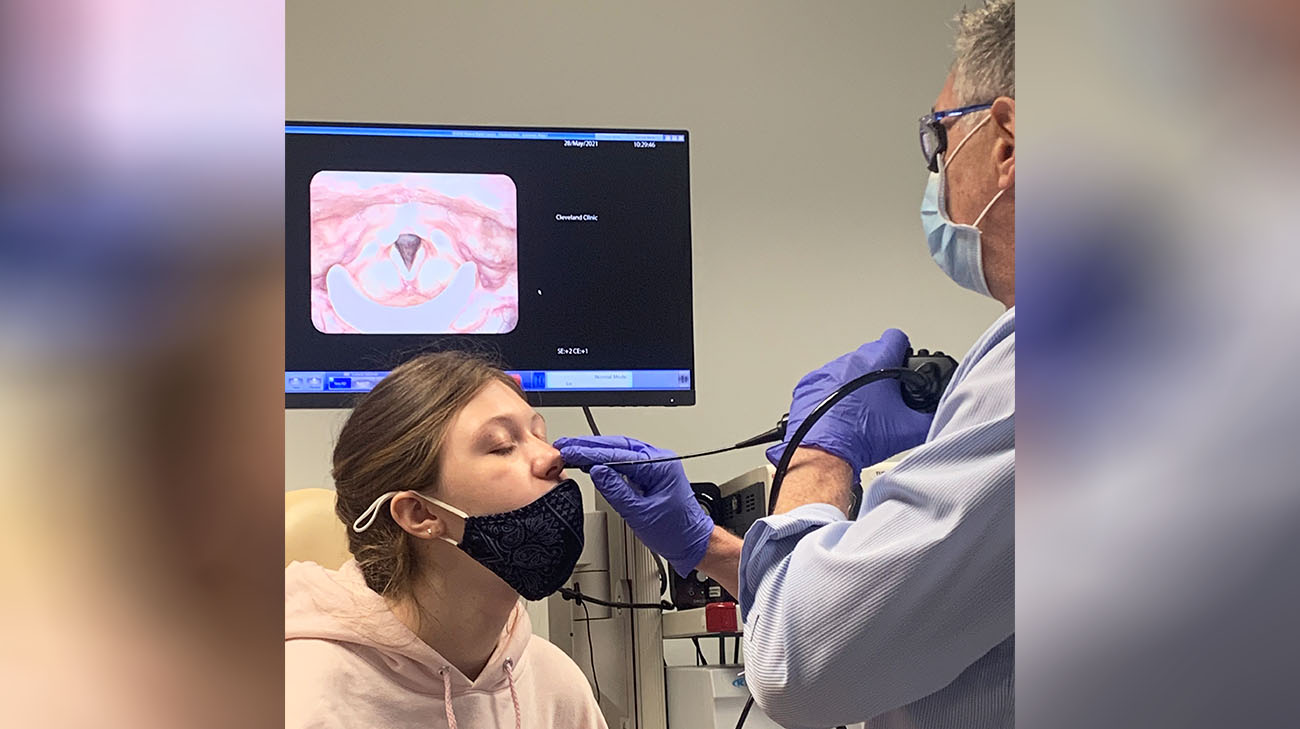 Dr. Claudio Milstein inserted a camera into Maya's nose to see how her vocal cords were functioning. (Courtesy: Suzanne Smith)
While EILO treatment does not require medication or surgical intervention, Maya still had plenty of work ahead of her. At Dr. Milstein's guidance, she underwent several weeks of a treatment called respiratory retraining and laryngeal control therapy.
Working with Dr. Milstein, Maya learned how to breathe properly during exercise. Initial sessions were conducted while she was lying down. As she became more adept at the techniques, she learned to perform them while walking, then jogging, and finally, running.
"At one point, I remember Maya saying, 'I feel that I'm starting to get this, that I'm in control,'" Dr. Milstein recalls. "And the more a patient feels like they are in control of their breathing, the better prepared they are for facing the breathing challenge when they are playing sports."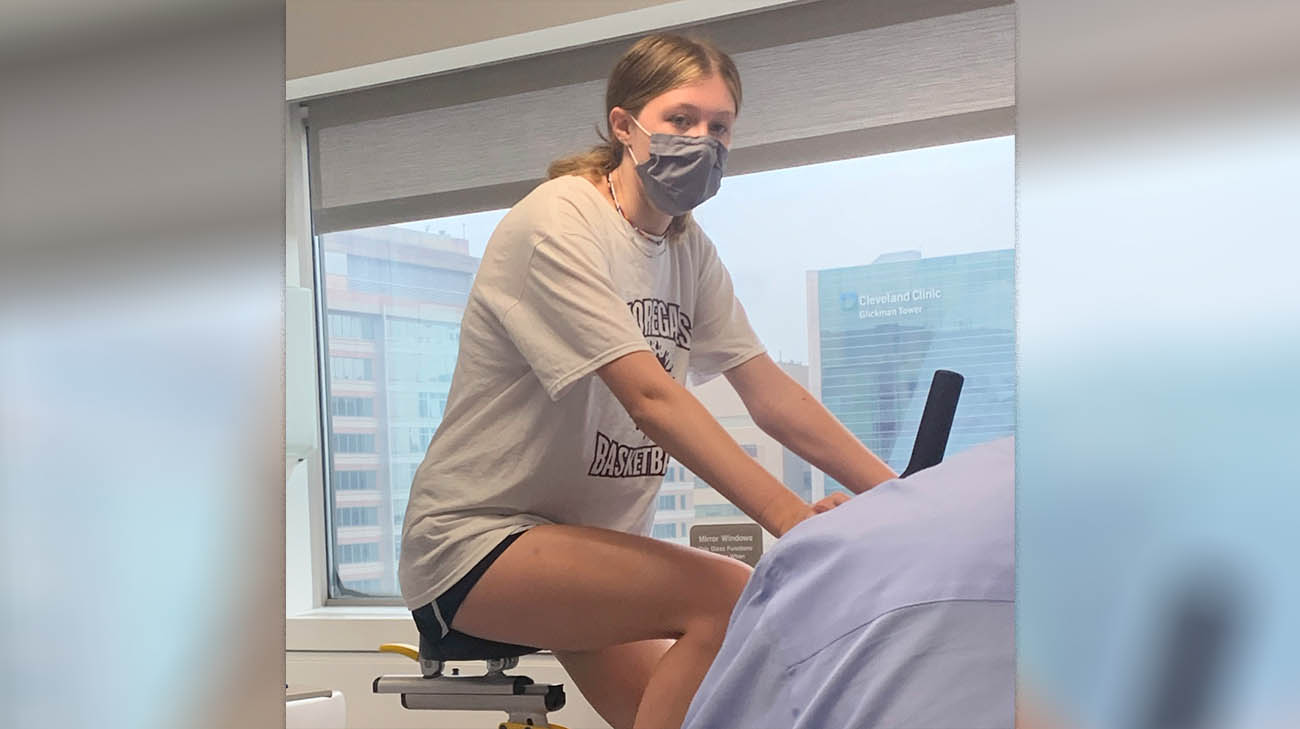 Maya during a respiratory retraining and laryngeal control therapy session with Dr. Milstein. (Courtesy: Suzanne Smith)
As Maya mastered the techniques, which she practices often and focuses on as part of her pregame routine, her anxiety lessened and she began to feel healthy again. "The second I started running, I could feel a difference. It was magical. I could run like I used to."
Maya's dad, a former basketball player and her first coach, also noted the change in her. "After more than a year when she was ready to give up because she felt she couldn't do it anymore, this has been a pretty remarkable transition. She really surprised us and herself. I think it's really a courageous thing for a person to do, to own this and not be a victim of it," says Joseph.
For her ability to overcome major medical obstacles and return to playing competitive sports, Maya was honored in January 2023 with the Cleveland Clinic Sports Medicine Courage Award during the 23rd Greater Cleveland Sports Awards.
Her coach on the Avon Lake varsity team, Paul Appel, admires Maya's grit, determination and her willingness to share her story with other athletes who have been facing similar breathing issues. "Everybody understands how hard Maya's worked to get to the place she's gotten. She has the courage to go every day and not let EILO stop her from pursuing her goals."
Related Institutes: Head & Neck Institute, Cleveland Clinic Children's , Orthopaedic & Rheumatologic Institute
Patient Stories
Patient Stories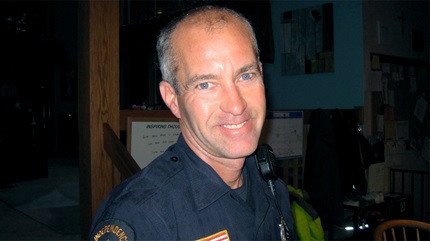 Feb 2, 2023
"I asked Dr. Gillinov if I could get back to where I was after my surgery, and he responded, 'You'll be better. You've been doing everything with a misfiring engine. We're going to fix the engine.'"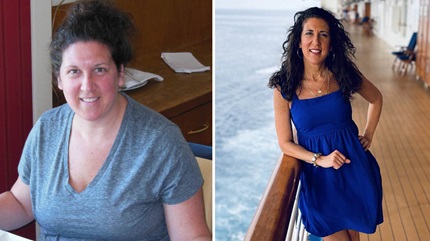 Jan 31, 2023
"You have the support of health experts and other people in the group. If I can do it, anyone can do it. It's something you can stick with and feel good about."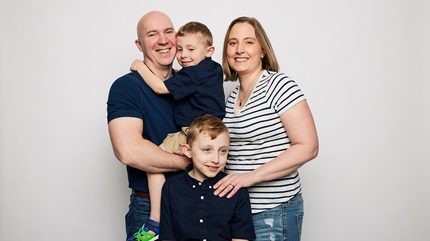 Jan 27, 2023
"We're thrilled that we've gotten 10 years and hope to get 10 more."