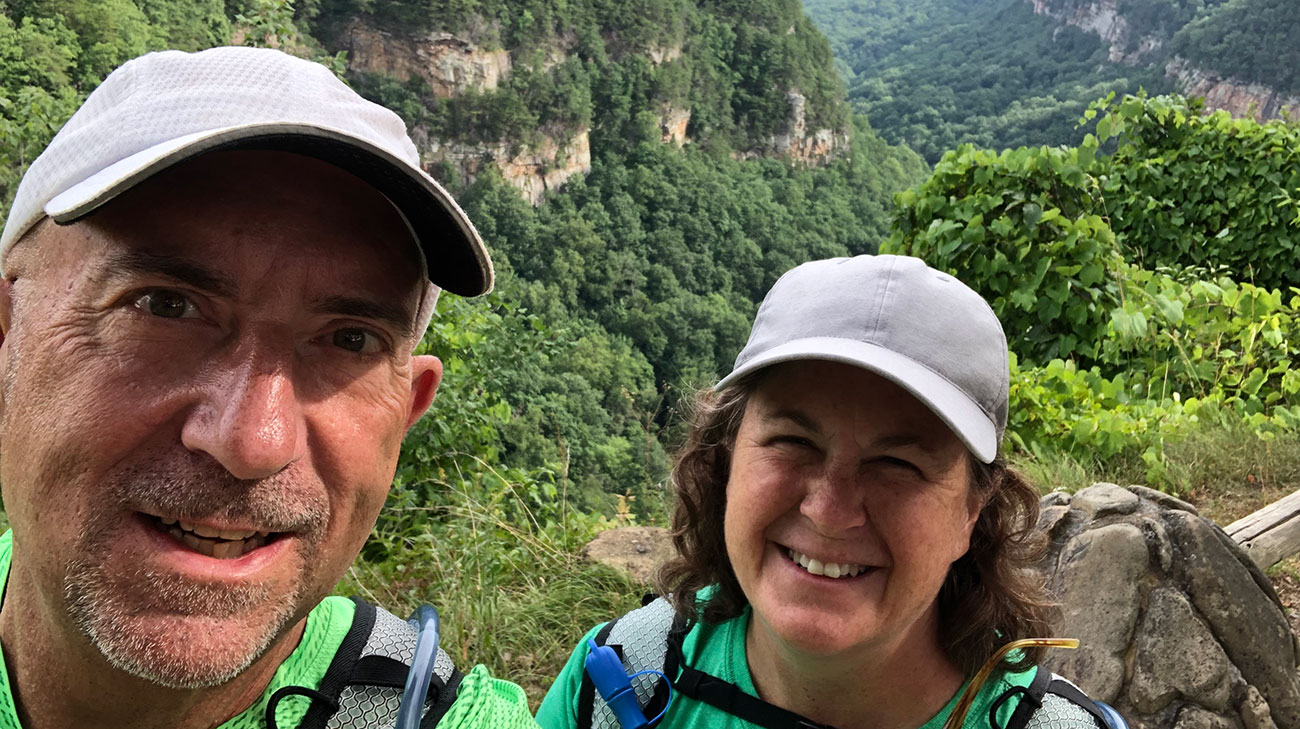 When he turned 60 in December 2020, Dan Walden of Covington, Georgia, was in the best shape of his life. The retired youth pastor had embarked on a health improvement journey four years earlier that included walking, dieting, bicycling and hiking. His lifestyle changes made him feel stronger and led to significant weight loss.
"I had gotten very active and was feeling good," he says. "Finally, I felt that I was going to be able to look forward to a long life."
Then, while on a daily walk with his wife in the spring of 2021, "I noticed some shortness of breath and heart arrhythmia," he says. "I had a feeling in my chest that wasn't quite right." His smart watch showed that his heart rate wasn't keeping pace with his activity.
Having a family history of heart disease, Dan made an appointment with a local cardiologist. "The doctor assumed many of the same things I did, that it probably was the beginning of cardiovascular disease, and he did a catheterization. But he found no blockages, which raised more concerns," he says.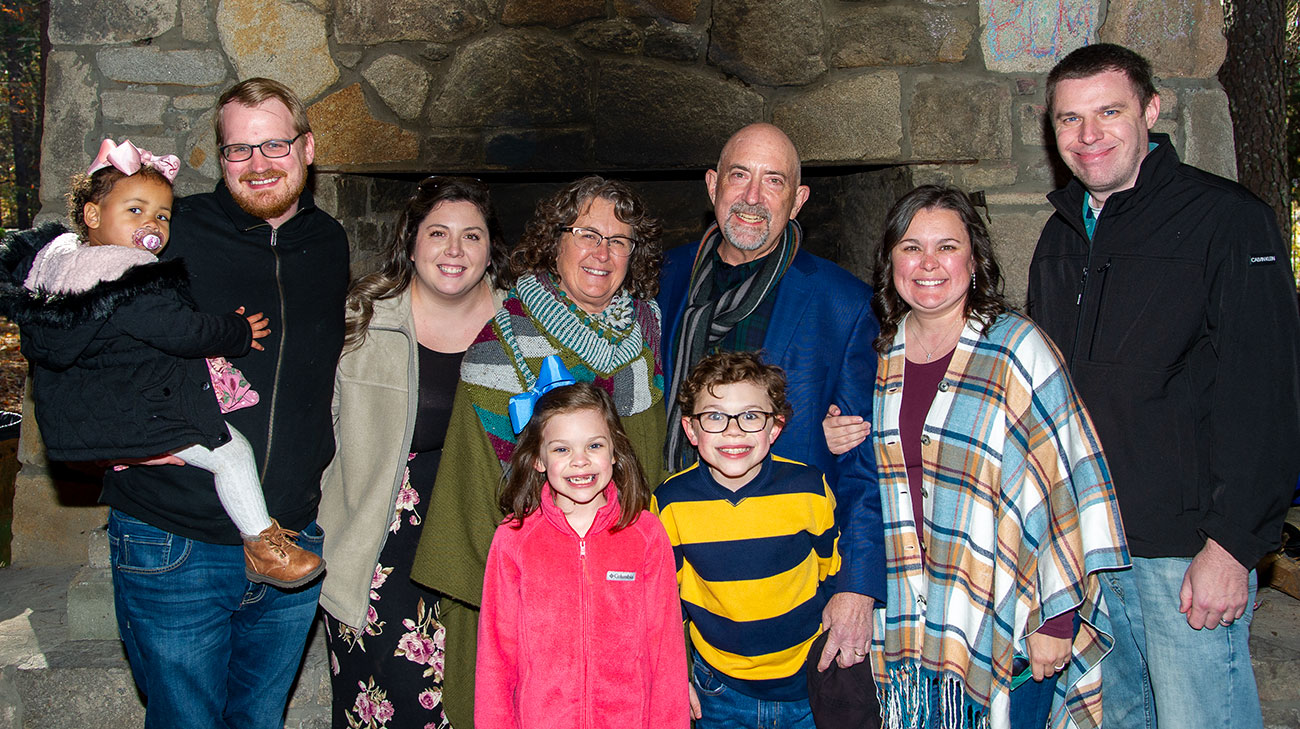 Family photo (from left to right): Lorene Atkins, Jonny Atkins, Jodi Atkins, Perri Walden, Dan Walden, Aubrey Evans, Shaun Evans (front) Amelia Evans and Holden Evans. (Courtesy: Dan Walden)
By April, Dan's health was deteriorating rapidly. His cardiologist ordered a battery of tests. "None of that gave them any answers that seemed to point to the cause of my problem." In May of 2021, an MRI showed that Dan's heart was thickened. "That's the first time I saw the word 'amyloidosis,'" he says.
Amyloidosis is a rare disease caused by a buildup of proteins in the organs of the body. In Dan's particular disease, known as light chain amyloidosis, or AL, plasma cells in the bone marrow mutate and form the light chain proteins that most commonly affect the heart and kidneys. "I quickly went from being in great shape to being almost bedridden," he says. "It was scary."
Dan's cardiologist had never diagnosed the disease before but, based on the tests, suspected he had it. "The treatment is aggressive chemotherapy, and if untreated, a patient is likely to die within nine to 12 months," Dan said. "However, all my biopsies came back negative or inconclusive."
Knowing that time was of the essence, Dan decided to seek a second opinion from a medical center of excellence with experience in treating the disease. His search led him to The Clinic by Cleveland Clinic's virtual second opinion program.
"I had a conversation with a nurse, who sent me the paperwork to release my medical records and tests," he says. "Only a week and a half later, my doctor already had information from Cleveland Clinic that showed they had analyzed my tissue samples and found ample evidence of amyloidosis."
This diagnosis arrived ahead of his scheduled video conference with Mazen Hanna, MD, Co-Director of the Amyloidosis Center at Cleveland Clinic. "Within a week after that diagnosis, the last week of July 2021, I began chemotherapy," Dan says.
Receiving all of a patient's medical images, tests, blood and tissue samples and related documentation ahead of an appointment is critical for a successful virtual second opinion, Dr. Hanna says. "It's a way for patients to have all their records accumulated by Cleveland Clinic without having to travel here. I always look at the images myself, along with the reports and anything else I need for an official read. We go over everything in detail, and then I write a summary that is sent to the patient's doctors."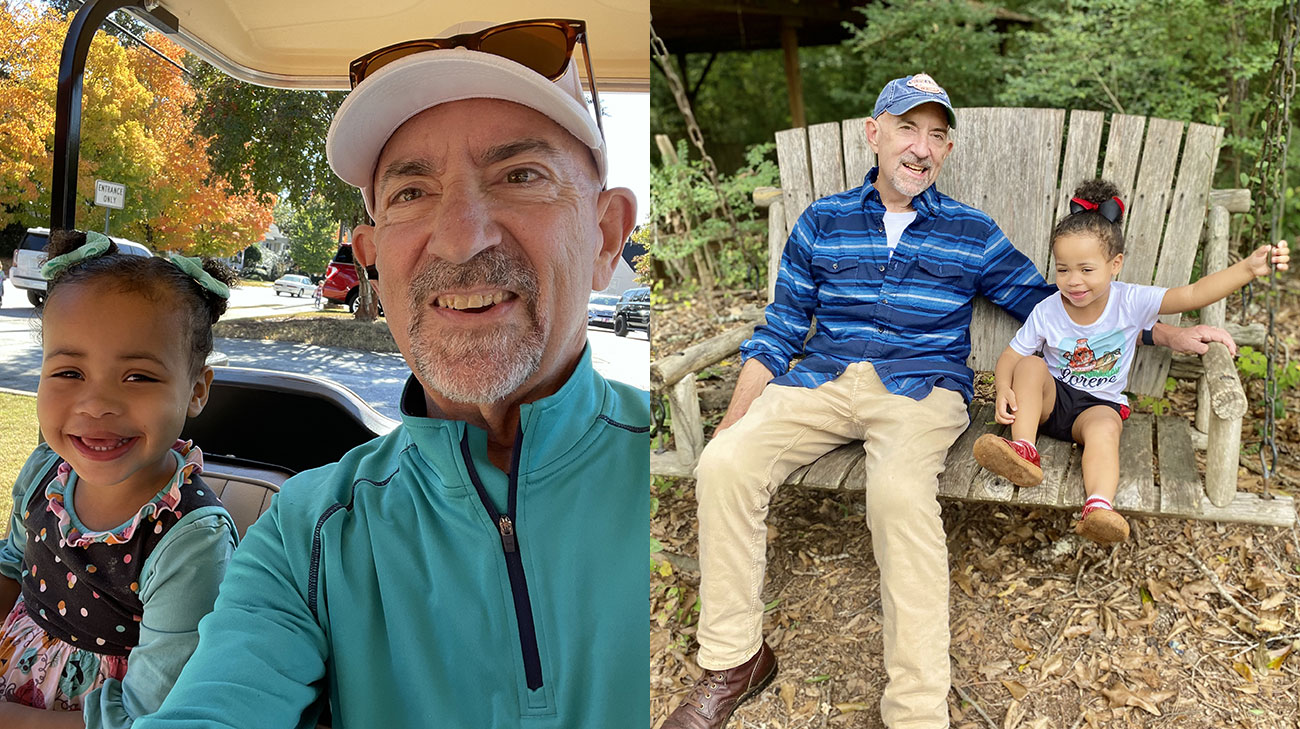 Dan Walden enjoys spending time with his granddaughter, Lorene. The two are pictured riding a golf cart together (left) and sitting on a swing (right). (Courtesy: Dan Walden)
With all second opinions, Dr. Hanna says, "You want someone to confirm the diagnosis. That's No. 1. Then, if you agree with it, you offer your opinion on the treatment and see how it matches up with the other doctors' plan and potential prognosis, as well as explore what potential studies or clinical trials are available."
While some physicians may see only a few amyloidosis cases in their entire career, Dr. Hanna says, he and Amyloidosis Center Co-Director Jason Valent, MD, a hematologist, see over 100 new cases a year, including rare AL cases like Dan's.
Traditionally, the prognosis for AL has been poor, Dr. Hanna says. People who had AL amyloidosis in the heart often were told they had 6 months to live, but due to better awareness, earlier diagnosis and improved treatment options, that outlook has improved substantially. "With this particular condition, you want to diagnose and treat as early as possible without delay."
Chemotherapy, which Dan receives close to home, has arrested the disease. "Now, I do maintenance therapy, which will be once a month for the rest of my life. There is no cure, though this treatment is giving me the luxury of time. Last year, I was getting my affairs in order. Cleveland Clinic was able to put the pieces together that enabled me to have treatment right away, and today, I'm fairly active. I walk every day and cycle a bit, and I get to spend time with my three beautiful grandkids."
Related Institutes: Cleveland Clinic Cancer Center
Patient Stories
Patient Stories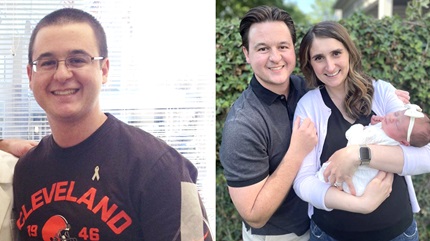 Nov 30, 2023
"At the time of my diagnosis, I was thinking, 'I'm 24. I'm a lifelong nonsmoker. I'm not supposed to get cancer.'"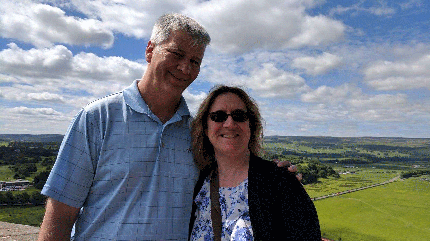 Nov 30, 2023
"I was under enormous stress and having difficulty sleeping, so I reached out to Dr. Saper to see if he had any suggestions as to how I could better cope."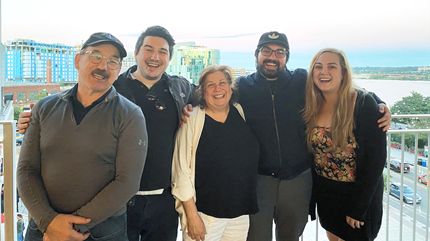 Nov 22, 2023
"I was truly blessed to be with the doctors and the entire cardiac surgery team. They saved my life."