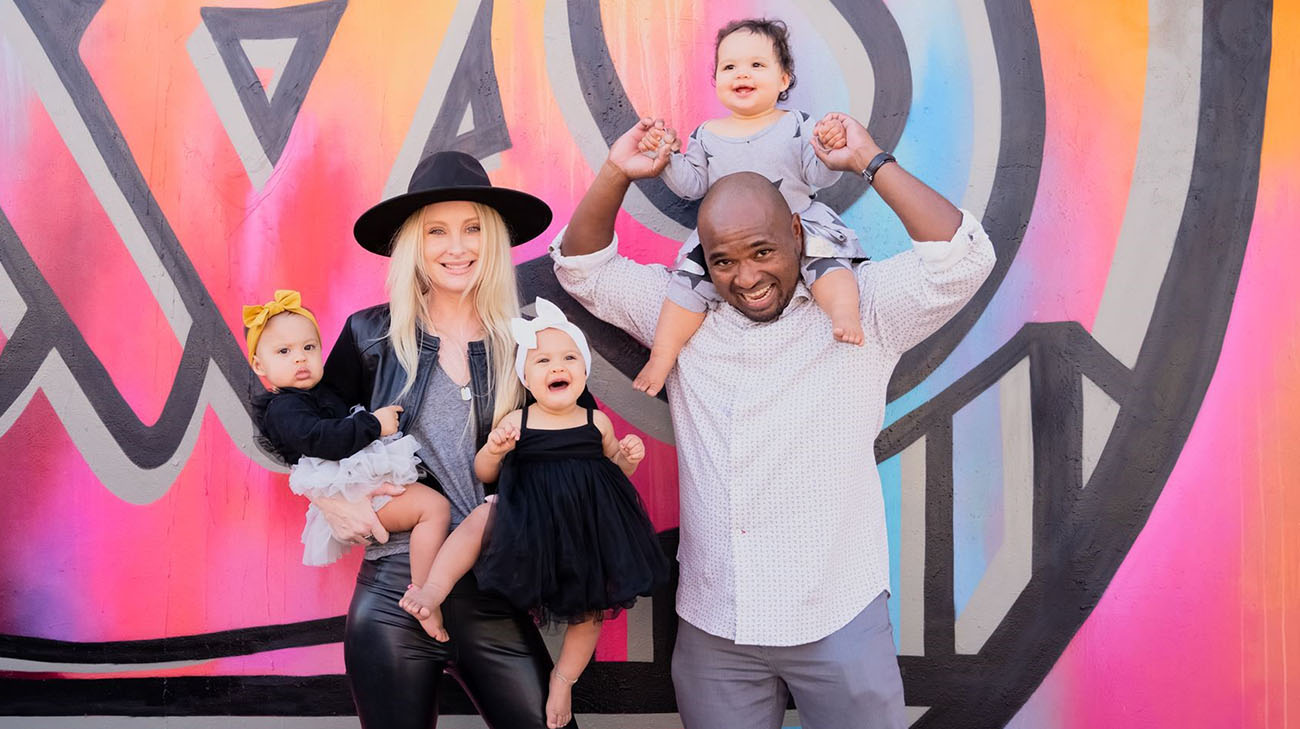 Raising children of her own seemed to be out of the question for Kati Gregory, who was born with cystic fibrosis (CF). An incurable genetic disease, CF often makes it difficult to breathe and can severely damage a patient's lungs and other organs. Kati, now 40, underwent a life-saving double-lung transplant at Cleveland Clinic when her condition suddenly deteriorated in 2015. Becoming pregnant after the surgery would be too risky for her and a baby because of immunosuppressive drugs Kati must take to prevent rejection of the transplanted lungs.
"Growing up I didn't think I would be able to have kids. I thought it would be selfish to do so if I didn't know whether or not I could care for them," recalls Kati, who lives in Fort Lauderdale, Florida. "But I learned you can't cut your future short because of fear. You should fully explore all options."
That's exactly what Kati and her husband Gerome Gregory did. With the help of fertility treatments and two willing surrogates, including her best friend, Nikki Freyman, Kati and Gerome are now the parents of three 1-year-old girls.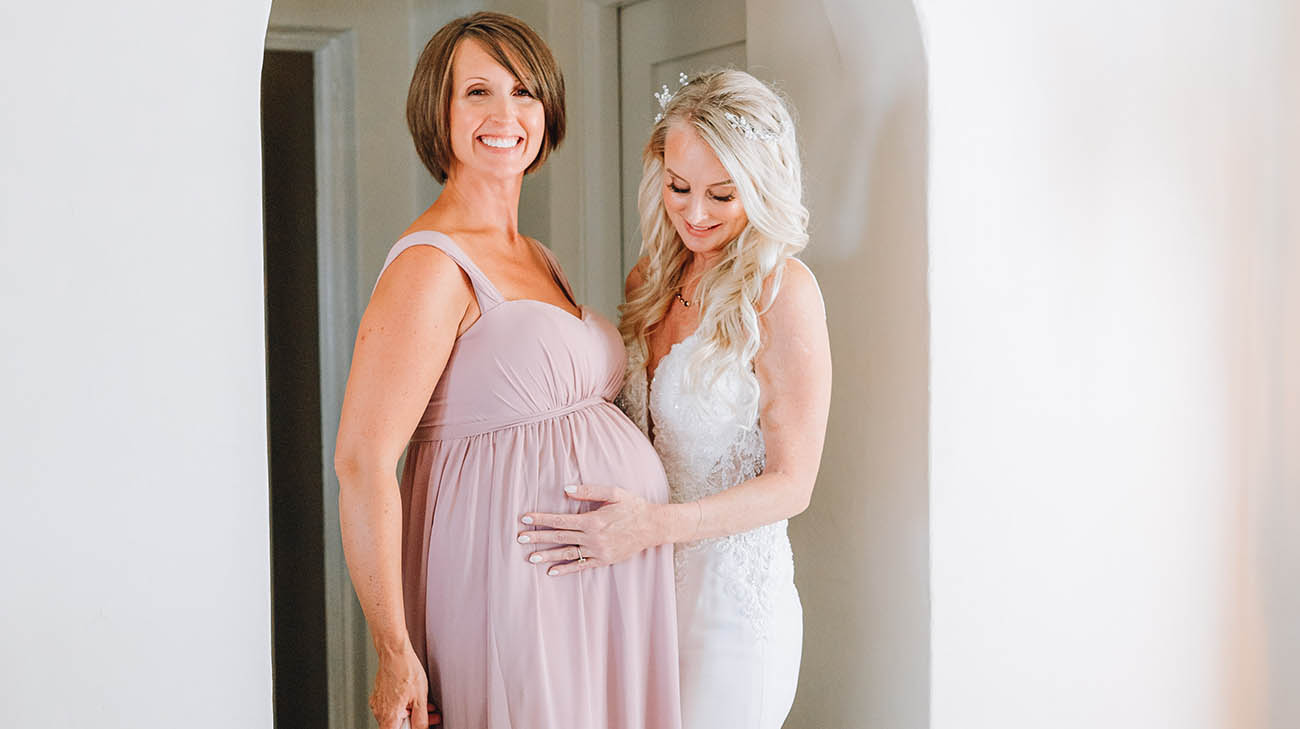 Kati with her friend and surrogate, Nikki Freyman, during Kati's wedding. Nikki was carrying London. (Courtesy: Fitz Carlile)
On January 7, 2023, twins Evie and Celine celebrated their first birthday, while their sister London turned 1 on November 9, 2022. After undergoing in-vitro fertilization (IVF) at a Chicago hospital, Kati successfully harvested two eggs. After fertilization, one egg was implanted in Nikki, the other egg was implanted in a surrogate Kati and Gerome met through a support group. When one of the embryos split into two, Kati and Gerome learned they would be having three babies, between both surrogates, within a two-month time period.
"We're living the life we want, and I'm so happy," says Kati. "We're not stressed by raising three babies together because there is so much joy in our lives. I can honestly say trying to take care of myself pretransplant was harder than raising the girls."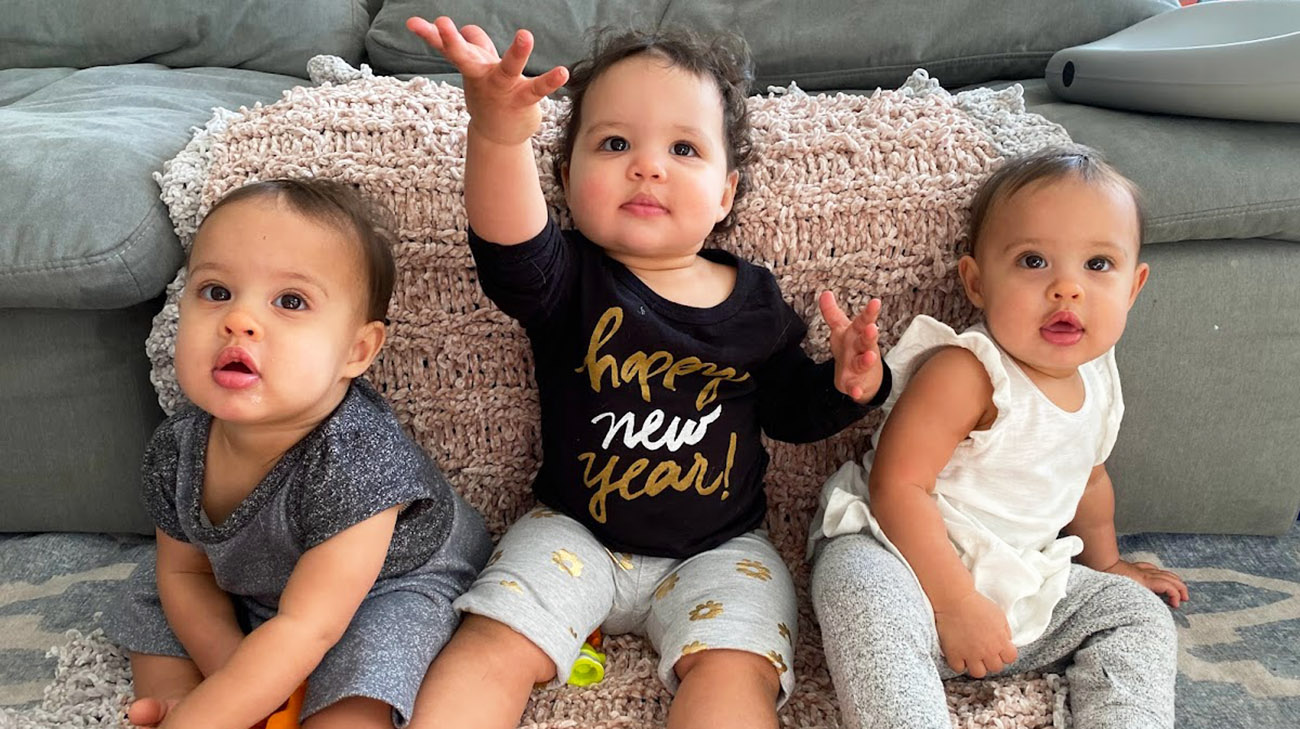 Kati and Gerome's daughters, Evie, London and Celine (left to right). (Courtesy: Kati Gregory)
Doctors diagnosed Kati with CF when she was 8 months old. Kati had a much less aggressive form of the condition during her youth, adolescence and early adulthood.
"I was able to play sports in high school, live in a dorm during college and have a pretty normal life," she recalls. "But all of a sudden that changed."
Living in Chicago and working as a sales executive for a hotel chain, Kati began experiencing a decline in her health. It became much more difficult to breathe, and she had to more frequently endure airway clearance techniques, also known as chest physical therapy, to loosen the thick mucus that would build up in her lungs.
While medication helped, her condition rapidly declined, and she soon required oxygen around the clock. When it became clear she would likely require a double-lung transplant, she had a consultation with Cleveland Clinic pulmonologist Jason Turowski, MD.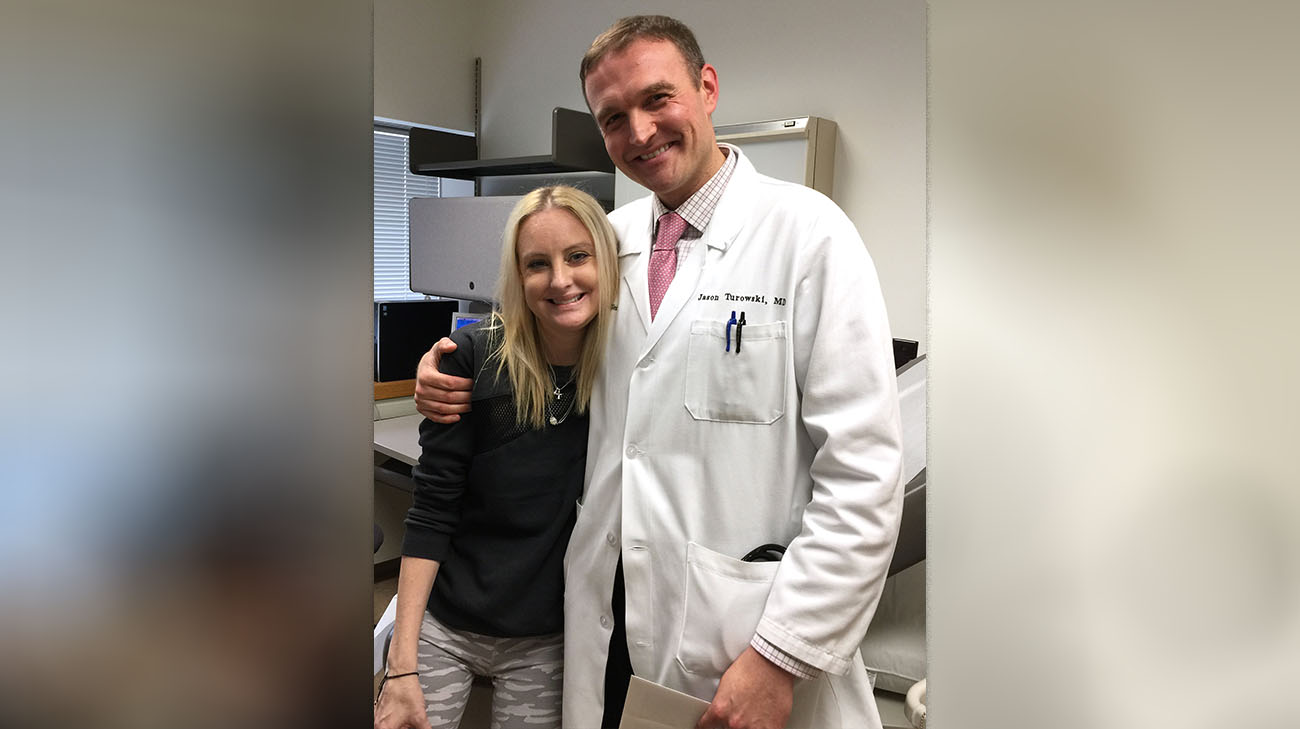 Kati with Dr. Turowski in 2016, after Kati underwent a double-lung transplant. (Courtesy: Kati Gregory)
"She was very sick. Her lung function was beginning to deteriorate," says Dr. Turowski, who is associate director of Cleveland Clinic's Adult Cystic Fibrosis Program. "I told her to come back in a month so we could perform the tests needed to get her on the transplant list."
Weeks later, while being treated at a Chicago-area hospital, Kati's condition became so dire she was flown by helicopter to Cleveland Clinic. A transplant became her only option for survival. She was admitted and remained in the hospital for six weeks, barely able to walk across her room, even with high-flow oxygen. Then, suddenly, she got the call a perfect donor match had been found.
"I remember having about 300 cards and posters from friends and well-wishers all over the walls, and my mom and nurses taking them down that night," recalls Kati. "We put everything in storage, and then, suddenly, I was being wheeled into the operating room."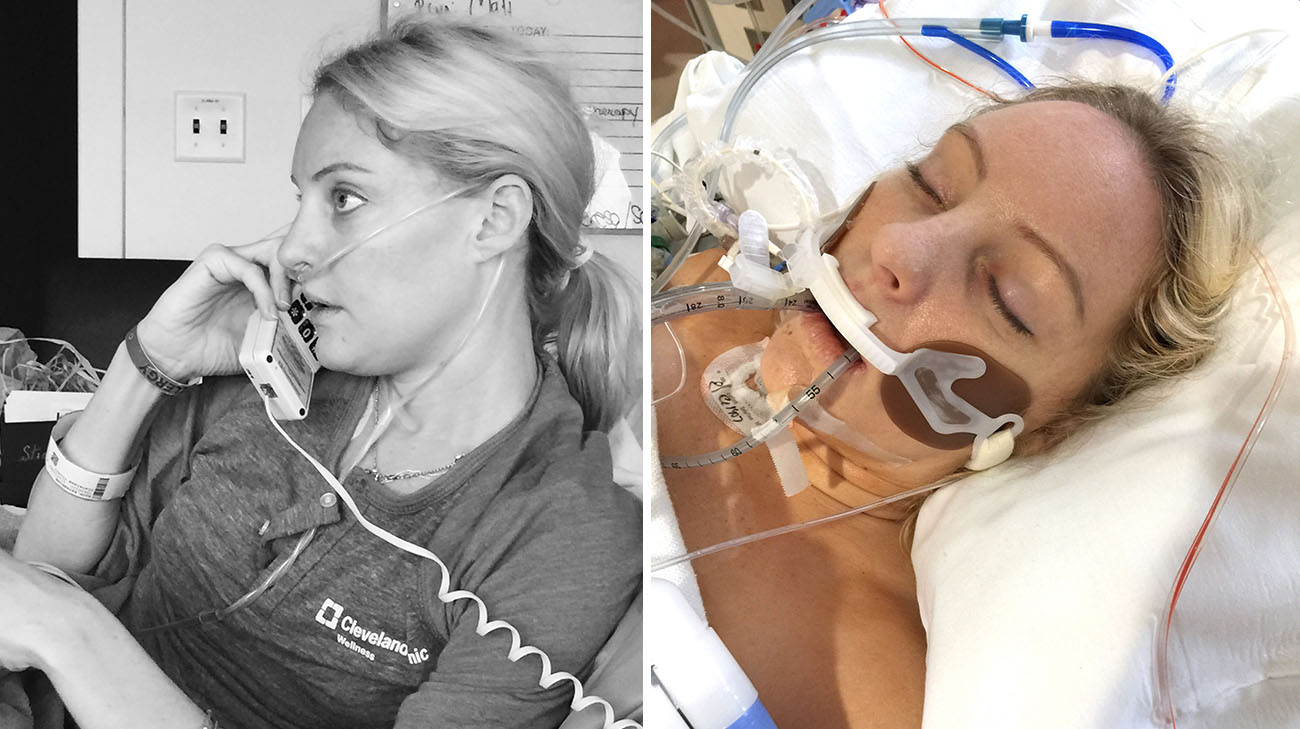 Kati receiving the phone call there was a donor match.(left) Kati after undergoing a double-lung transplant at Cleveland Clinic.(right) (Courtesy: Kati Gregory)
Cardiothoracic surgeon Michael Zhen-Yu Tong, MD, performed a complex but successful transplant. Although Kati required a ventilator shortly after surgery for a few days and was kept under deep sedation for approximately one week, she recovered quickly and was able to attend Thanksgiving dinner with her family at a nearby restaurant.
She remembers laughing, freely, for the first time in many months: "Previously, I would try and suppress a laugh because you don't want to erupt in a coughing spell. It was such a cool feeling to have a big belly laugh."
A few years later, Kati met and fell in love with Gerome. As they planned a life together, she began considering IVF as a way to have their own children. A baby has to inherit a CF gene from both parents to potentially have the condition. Since Gerome does not carry any of the abnormal genes that can lead to CF, their children would not be susceptible to the disease.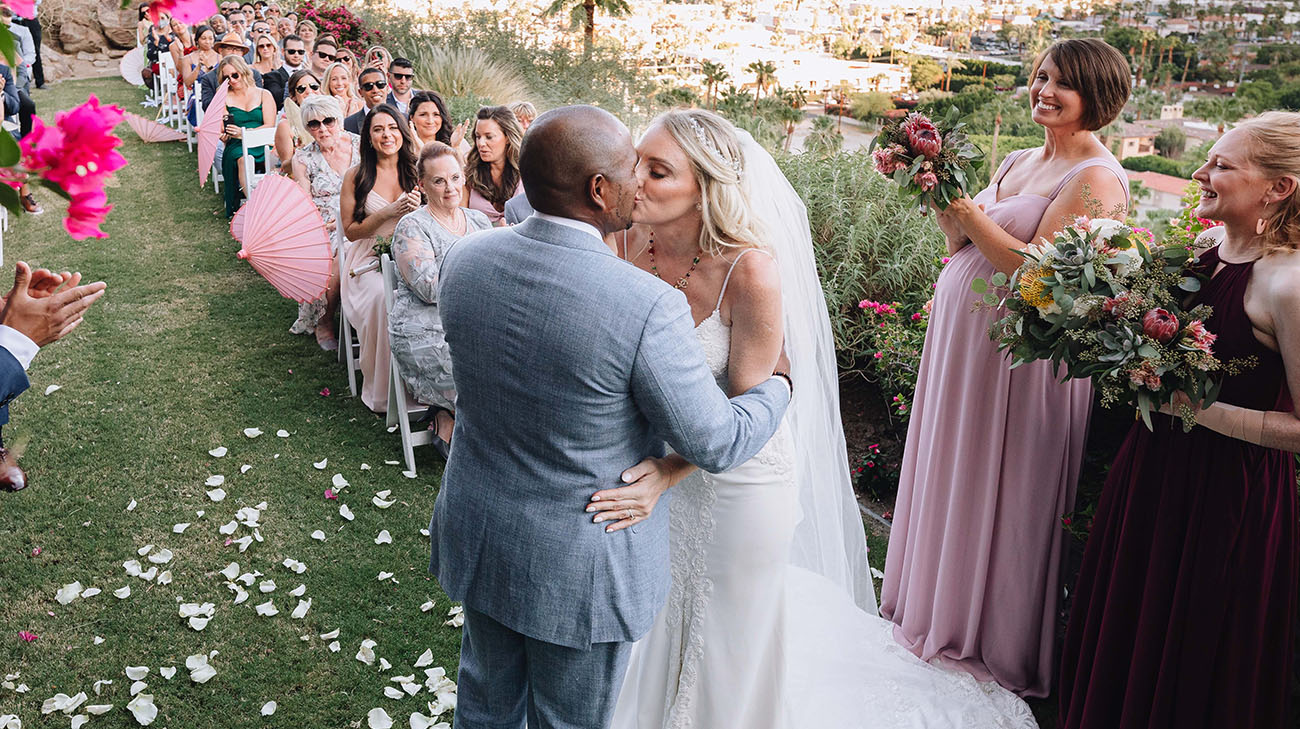 Kati and Gerome on their wedding day in September 2021. (Courtesy: Fitz Carlile)
After gaining medical approval from Dr. Turowski to explore the option of IVF, Kati met with a fertility specialist in Chicago. In her late 30s, Kati was aware IVF may take several rounds to be successful, if at all, as the volume and quantity of egg production declines with age. However, both of the eggs harvested from her, during her first and only IVF round, were healthy and able to be fertilized.
Kati and Gerome got married in September 2021. Nikki, Kati's matron of honor, was carrying London at their wedding. Within 11 months, Kati and Gerome became parents to three loving and lively daughters.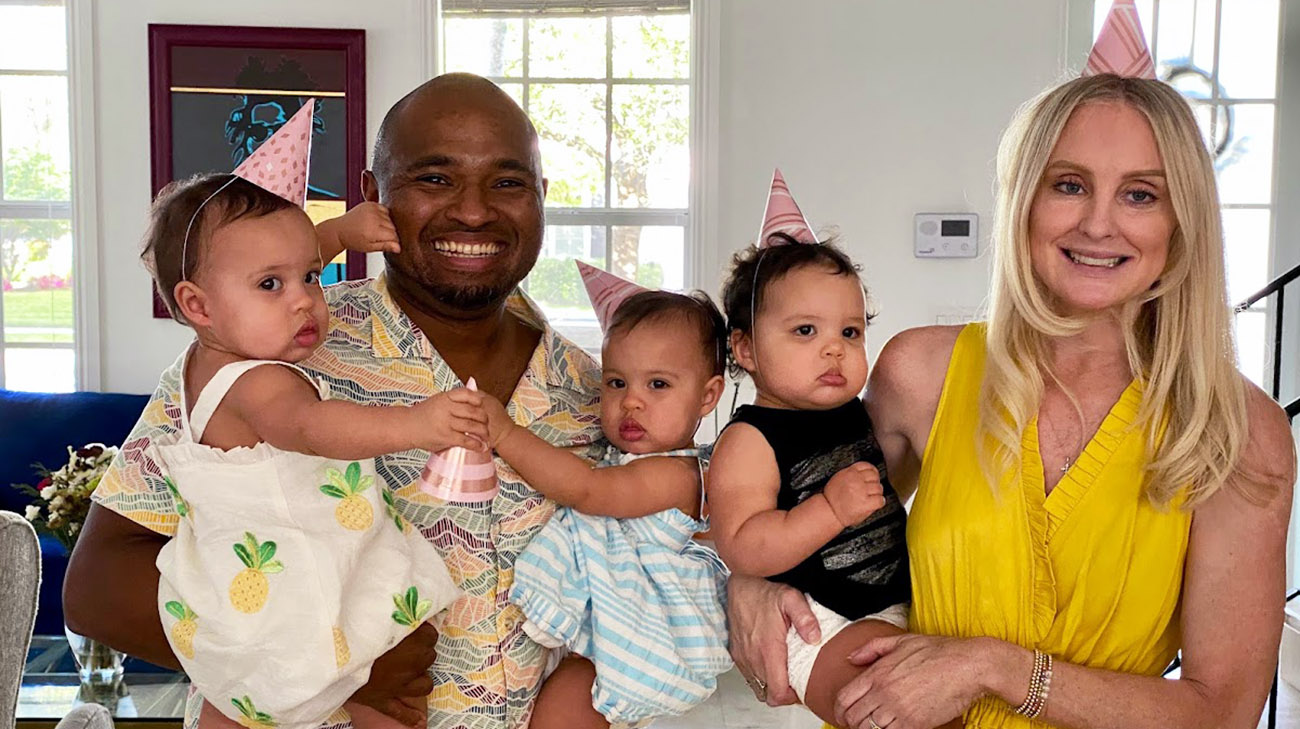 Kati, Gerome and the girls celebrating Evie's and Celine's first birthday on January 7, 2023. (Courtesy: Kati Gregory)
During Christmas 2022, Kati says they enjoyed the holiday with three babies, four dogs and lots of family. Kati is living a life she never dreamed, and encourages other women with CF to pursue options that will enable them to optimize their quality of life. "I want them to know my story, how I'm doing every single thing I could possibly want. I'm living this second chapter of my life, and it's awesome. It's possible it can be that way for others, too."
Related Institutes: Respiratory Institute
Patient Stories
Patient Stories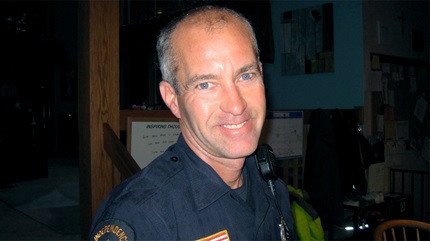 Feb 2, 2023
"I asked Dr. Gillinov if I could get back to where I was after my surgery, and he responded, 'You'll be better. You've been doing everything with a misfiring engine. We're going to fix the engine.'"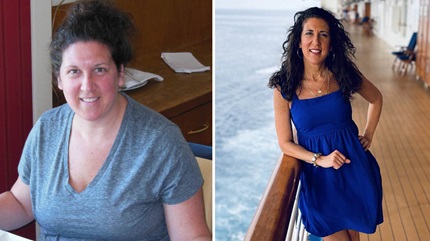 Jan 31, 2023
"You have the support of health experts and other people in the group. If I can do it, anyone can do it. It's something you can stick with and feel good about."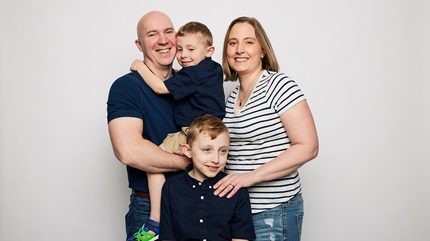 Jan 27, 2023
"We're thrilled that we've gotten 10 years and hope to get 10 more."