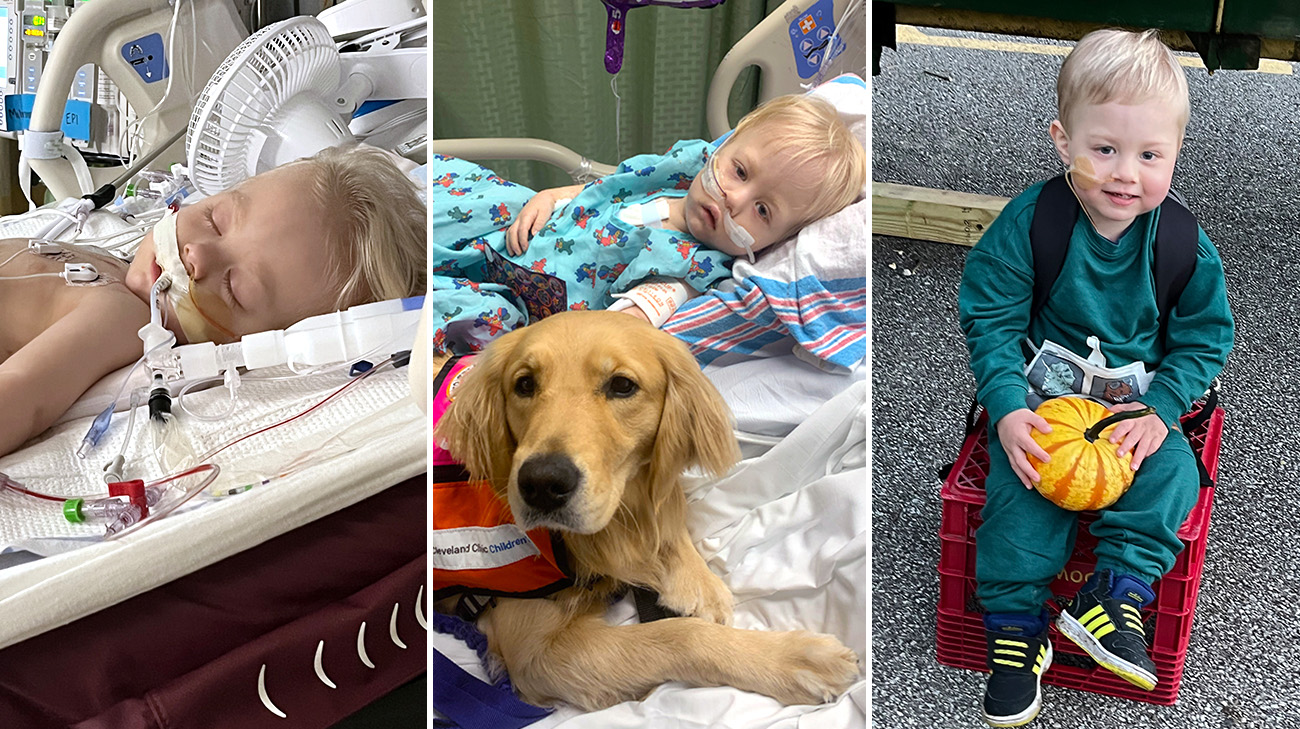 Since their now 2-year-old son Jude Sedor-Franzak was born, parents Jessica and T.J. have been on a rollercoaster ride of ups and downs with Jude's health. In March 2020, doctors diagnosed him with congenital heart conditions – pulmonary valve stenosis, a narrowing of a critical heart valve that restricts blood flow and multiple ventricular septal defects, holes in the heart wall that separate the two lower chambers.
"It has been crazy and a very scary time," says Jude's mom, Jessica. "My advice for parents going through something like this is to hang in there. When you trust your doctors, and with medical technology today, anything is possible."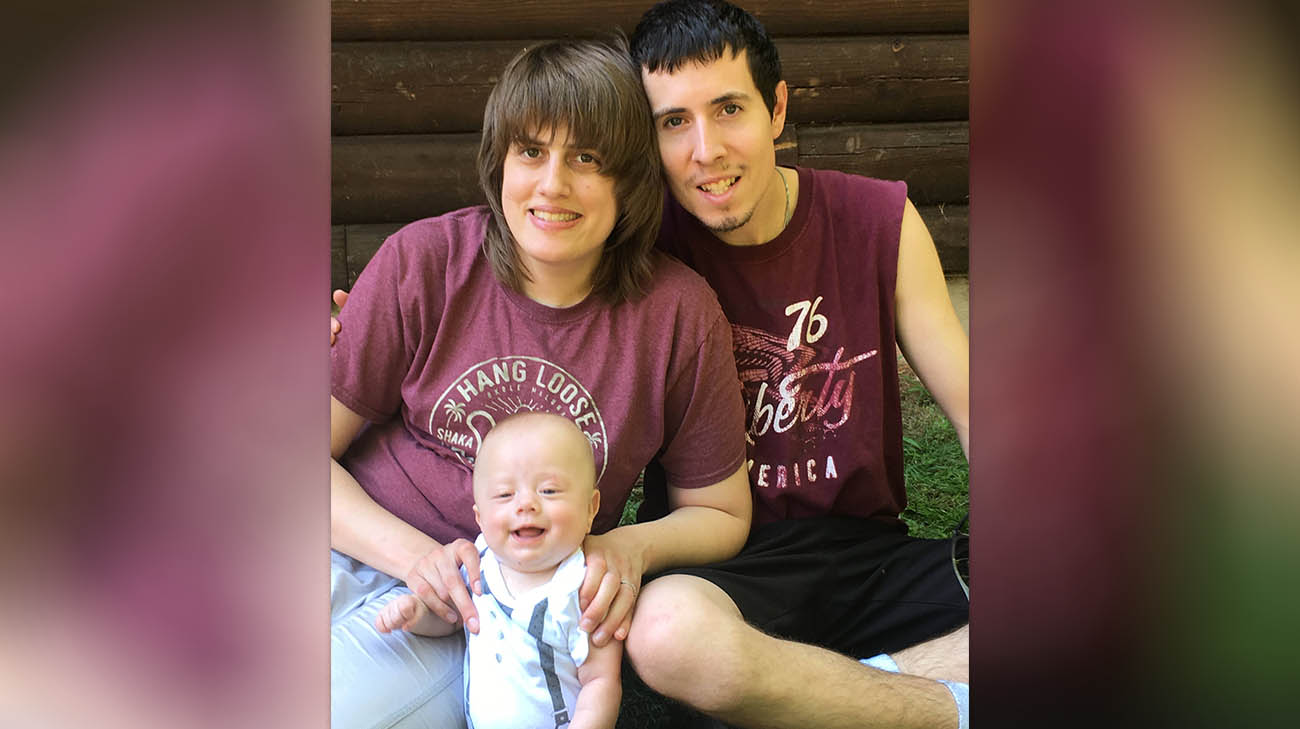 Jude with his mother, Jessica, and father, T.J. (Courtesy: Jessica Sedor-Franzak)
Eighteen months after Jessica had Jude he underwent a medical procedure at a local hospital close to their home in Hubbard, Ohio, to correct his conditions. Soon after, another issue emerged. Jude showed signs of atrioventricular dissociation, a cardiac defect impeding the effectiveness of the heart's electrical system.
Surgeons inserted a pacemaker, and for several months all appeared well with Jude. As his mom recalls, even during his routine postprocedural checkups, "Jude would be running around, acting very much like himself."
However, in February 2022, an echocardiogram revealed Jude had developed a condition that affects less than 10% of patients with pacemakers: pacing-induced cardiomyopathy, a complication where the heart muscle becomes dilated and weak.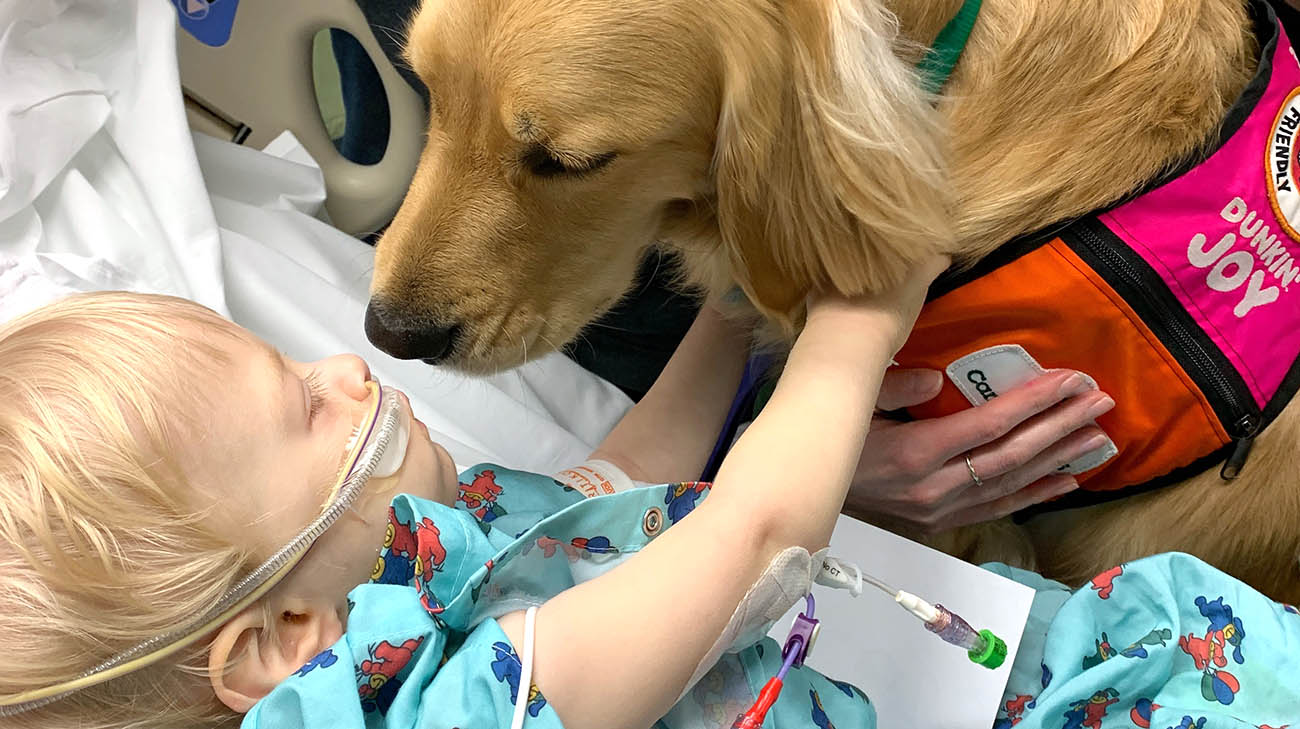 Jude loves giving hugs, especially to Cleveland Clinic Children's facility dog, Trotter. (Courtesy: Jessica Sedor-Franzak)
Soon after, normally effervescent Jude became, as his mother describes it, "really lethargic and his body got floppy. He wasn't able to hold himself up. His face didn't have any color, and he wasn't doing very well at all. It was so frightening to see."
As his condition worsened, Jude was transferred to Cleveland Clinic Children's, where a medical team led by pediatric cardiologist Gerard Boyle, MD, first attempted to treat Jude with medications. When that approach wasn't successful, and with his health rapidly deteriorating, Jude was connected to temporary assist device to support his heart function and blood flow. Soon after, doctors replaced that device with a Berlin heart, a mechanical ventricular assist device to stabilize his condition and maintain his strength while waiting for a heart transplant.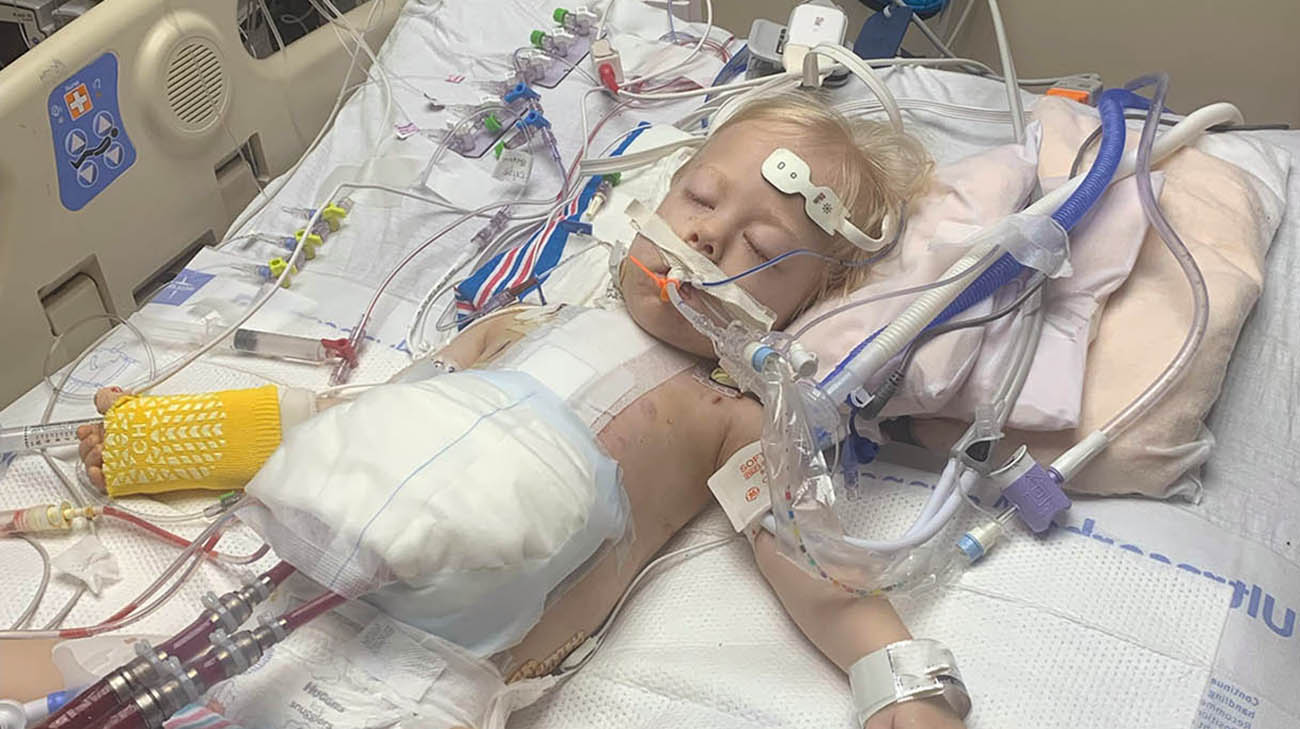 When Jude's health continued to decline, he received a Berlin heart to stabilize his condition and maintain his strength while waiting for a donor heart. (Courtesy: Jessica Sedor-Franzak)
"We tried everything we could medically, but Jude was not getting better until we connected him to the Berlin heart," explains Dr. Boyle, who is Cleveland Clinic Children's Medical Director of Pediatric Heart Failure and Transplant Services. "The Berlin heart enables us to feed him better, provide some physical therapy and get him healthier on the way to a new heart."
Jessica and T.J. rarely left their son's side during the five month wait for a donor heart. As Jessica recalls, "We were scared, but nothing else had made him better. Knowing there was a solution that had a good chance of helping him live a better quality life was actually a relief."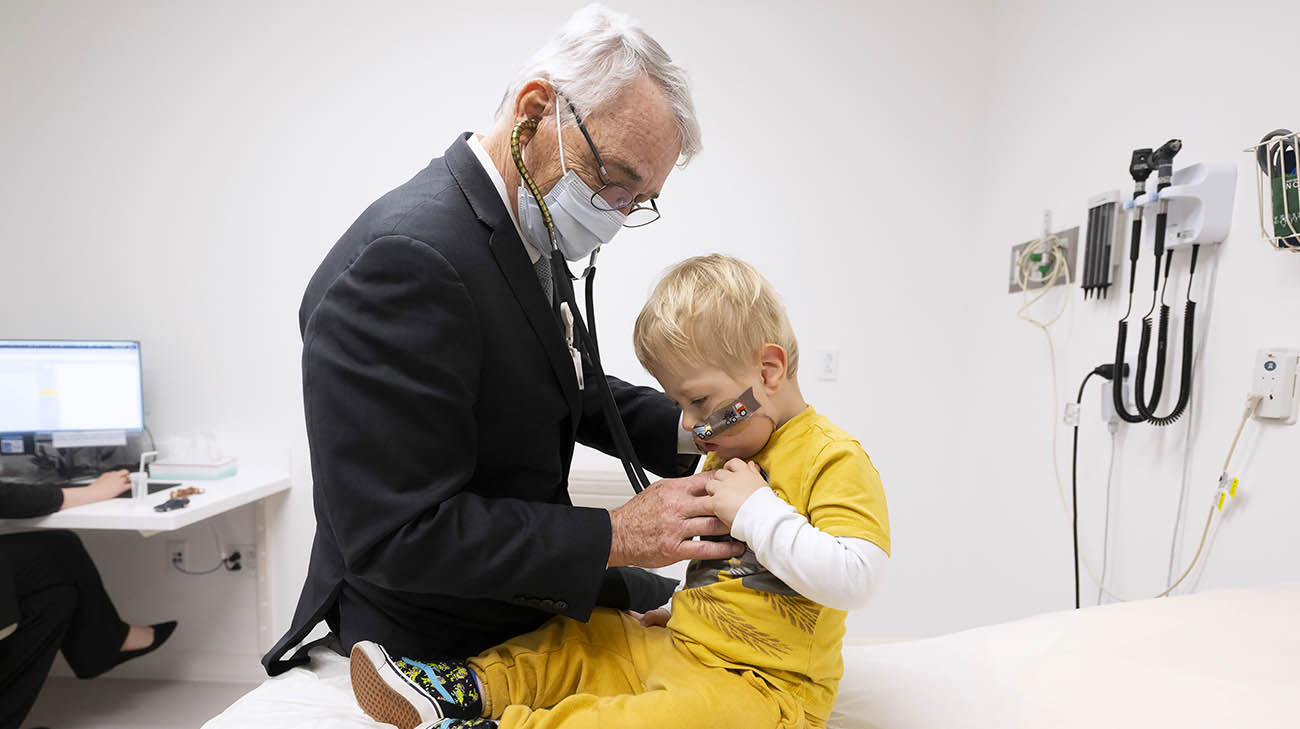 Jude during a follow-up appointment with Dr. Boyle. (Courtesy: Cleveland Clinic)
Finally, in July 2022, the family received news Jude had a donor heart. Cleveland Clinic Children's pediatric and congenital heart surgeon Hani Najm, MD, performed the heart transplant the next day, and Jude's life immediately changed. According to Dr. Boyle, "Things went really well for Jude once we got him transplanted. He has really recovered nicely."
However, Jude's journey wasn't over. Because of his young age, and due to being hospitalized for a long period of time, Jude needed to relearn how to walk and eat without intervention. Once recovered from the surgery, he was transferred to Cleveland Clinic Children's Hospital for Rehabilitation.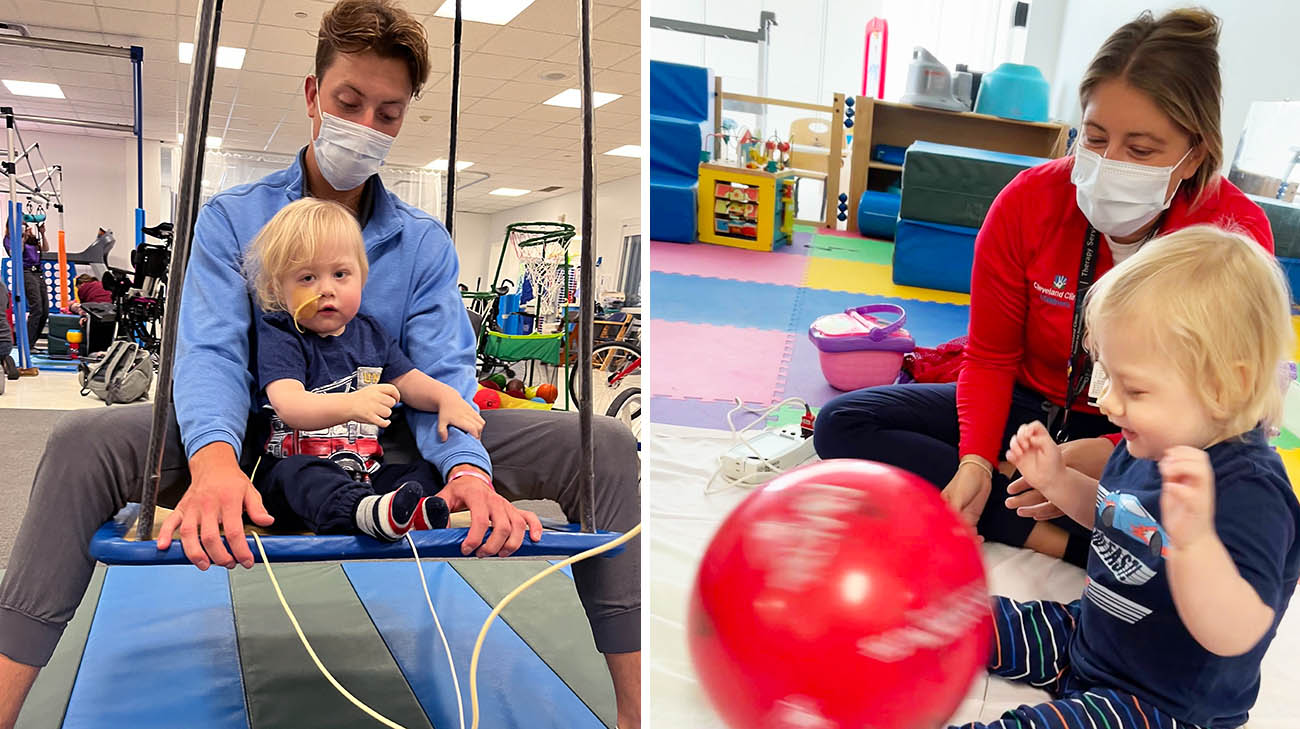 Jude, during one of many rehab sessions after surgery, at Cleveland Clinic Children's Hospital for Rehabilitation. (Courtesy: Jessica Sedor-Franzak)
"That facility is set up for patients just like Jude who need to improve their strength and ability to eat. Soon he was up and walking about. He really thrived there," says Dr. Boyle of Jude's six-week rehab stay. "His parents were amazing. They were with him throughout, followed our instructions and did physical therapy with Jude even when the therapists weren't with them. Jude recovered very well."
Finally able to return home in September, Jude is back to playing and being an active kid. Jessica describes him as "a terrific little boy. He's so outgoing, and he is obsessed with vehicles. Jude has a little doll he calls his baby, and he tells me how much the baby loves construction vehicles, too."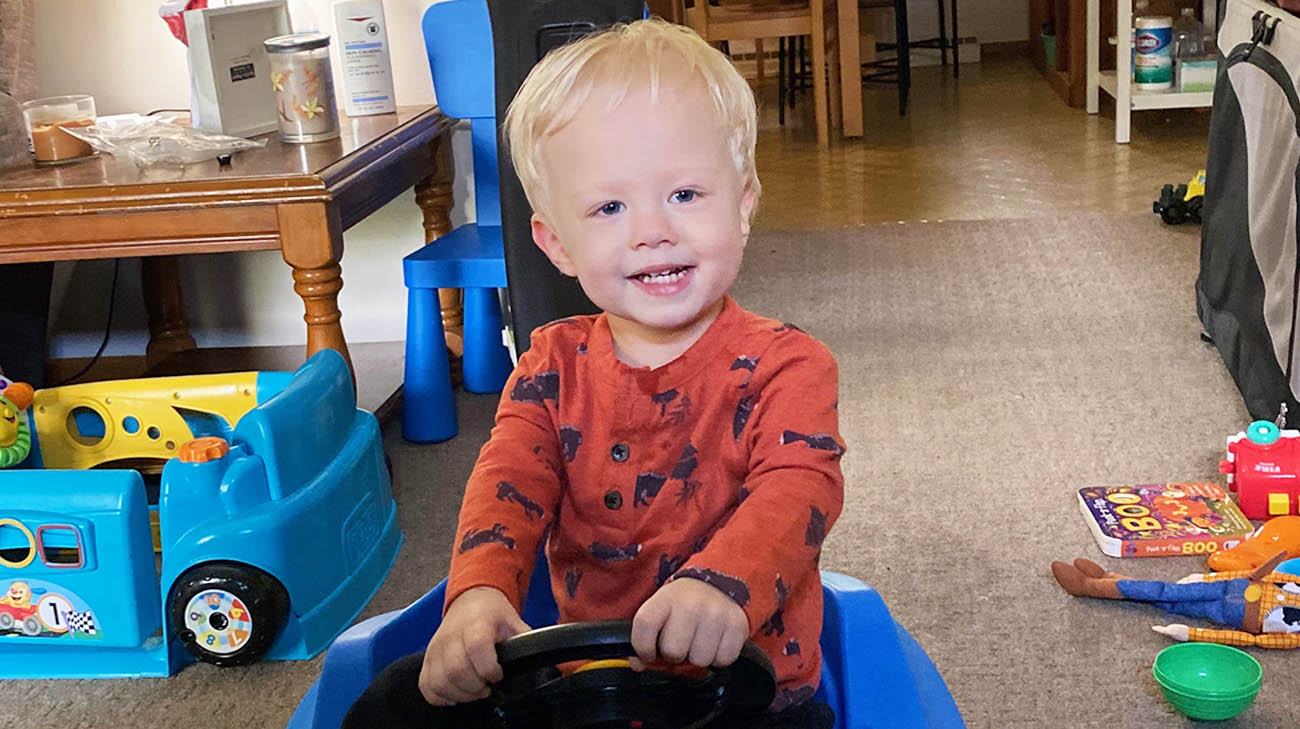 Jude is back to being a lively, active boy. (Courtesy: Jessica Sedor-Franzak)
Jude also really loves to give hugs, and Dr. Boyle is a frequent recipient during Jude's regular visits for heart biopsies and other tests to ensure his body isn't rejecting the new heart.
"It's patients like Jude that get us up in the morning," states Dr. Boyle. "Seeing him is so life-affirming for me. He is talking and running around the exam room, everything we could have hoped for."
Related Institutes: Heart, Vascular & Thoracic Institute (Miller Family), Cleveland Clinic Children's
Patient Stories
Patient Stories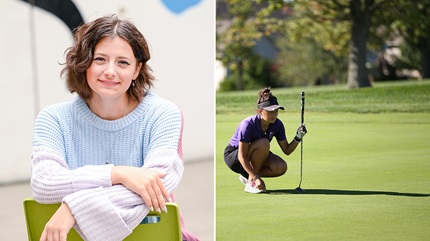 Jun 1, 2023
"I don't remember everything that happened before surgery, but right before fully going out, I remember things being very fun"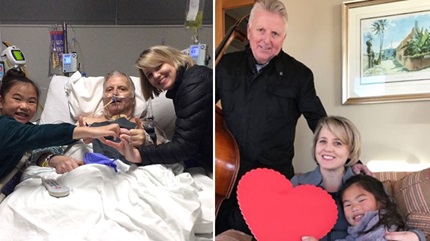 May 31, 2023
"Donors and caregivers. They're the real heroes. They sacrifice so much, and we wouldn't be here without them."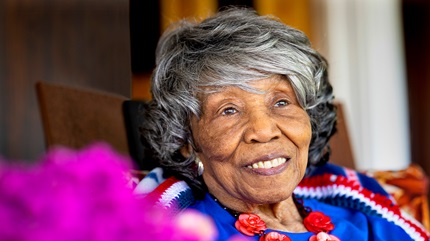 May 30, 2023
"I woke up coughing, and I couldn't move anything on my right side. I knew I had a stroke."