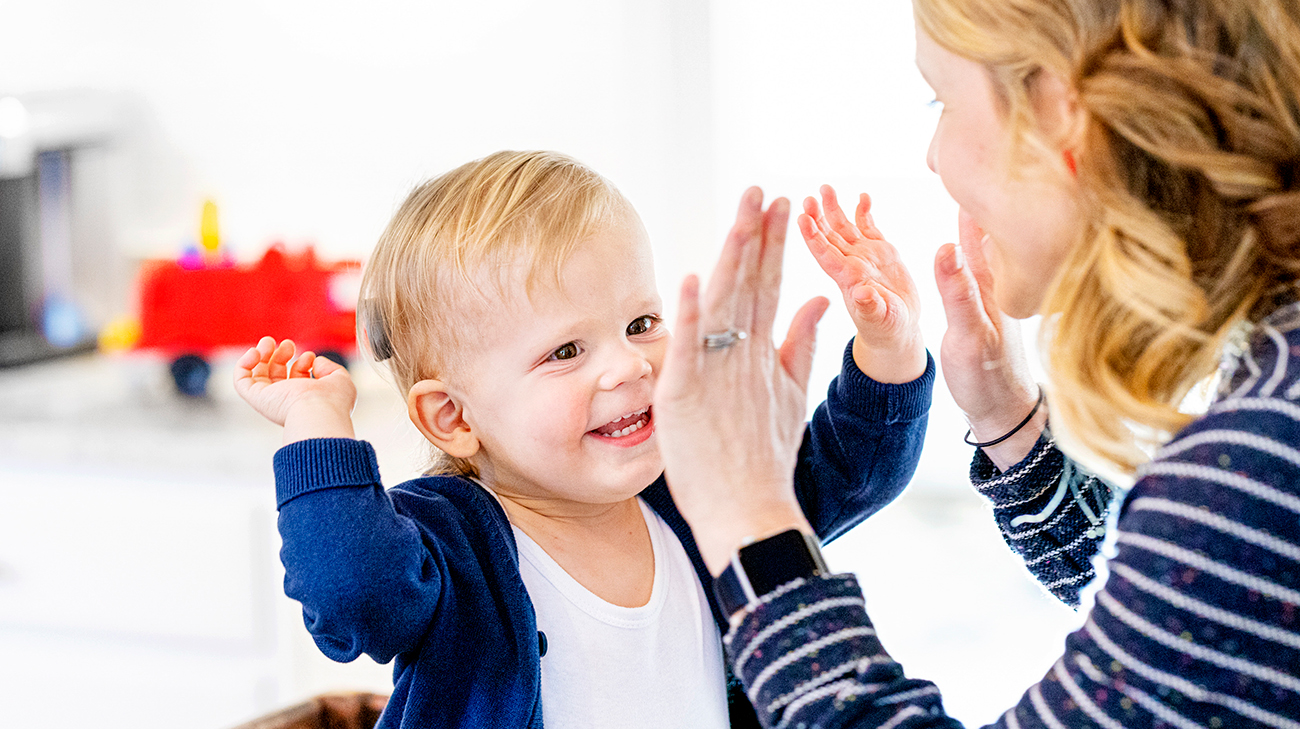 On March 12, 2021, MaKaela and Tony Lapso of Hudson, Ohio, welcomed their sweet baby boy, Corbin Grey, into the world. The following day, they were excited to take him home to meet his big brother, Bennett, but something unexpected happened as they prepared to leave the hospital. They learned Corbin had not passed either newborn hearing screening. Days later, further testing confirmed he was born with bilateral severe to profound sensorineural hearing loss, which is lifelong and permanent.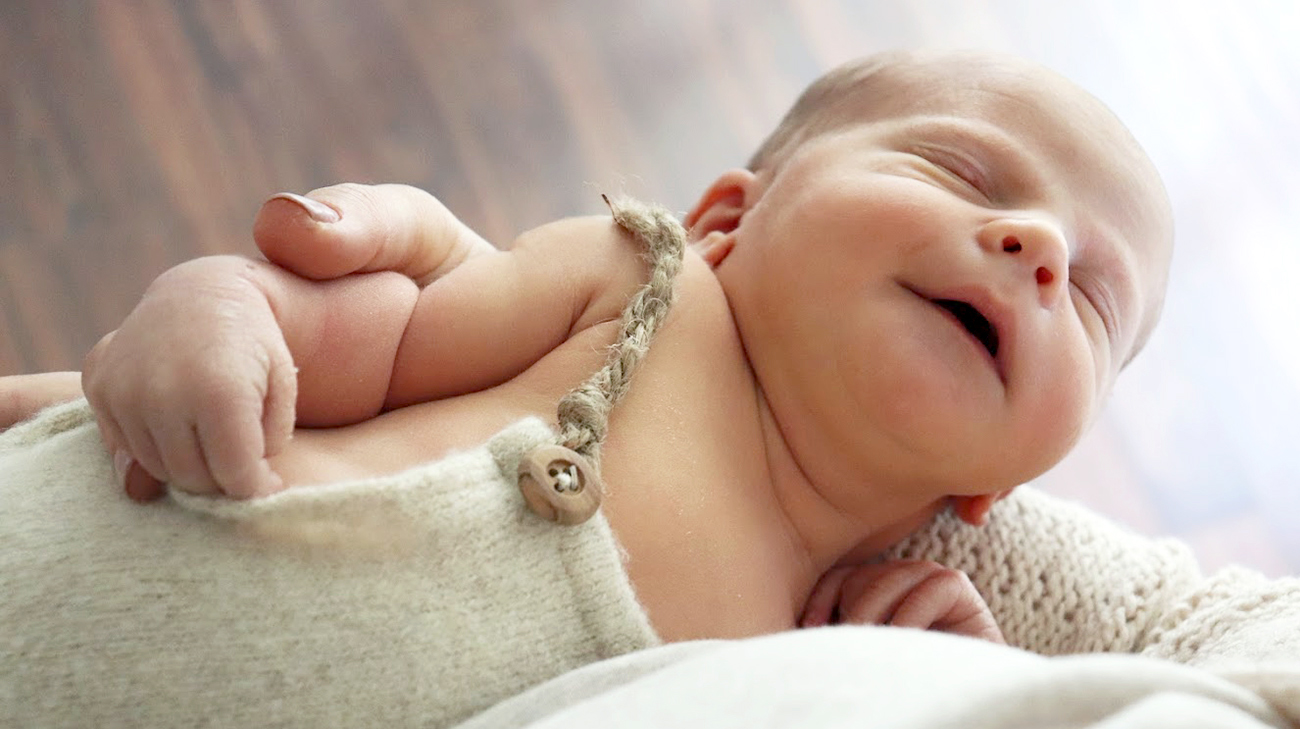 Corbin was 6 days old when testing confirmed his hearing loss. (Courtesy: MaKaela Lapso)
"We were shattered by the news. Having no experience with hearing loss, I wondered how challenging it would be to connect with our little boy. Would our entire family have to learn sign language? I thought that was going to be our only option," says MaKaela.
Genetic testing showed the cause of Corbin's hearing loss was a mutation in the gene GJB2, which provides the instructions for a key protein called connexin 26. This is the most common form of inherited hearing loss. MaKaela and Tony both carry the recessive gene. It had been passed on and expressed in Corbin. Roughly 2 to 4% of people carry this gene mutation, but it doesn't always present itself as severe hearing loss.
To decide the best course of action, MaKaela and Tony took Corbin to see Samantha Anne, MD, medical director of Pediatric Ear and Hearing Disorders at Cleveland Clinic Children's. She recommended cochlear implants due to the severity of his hearing loss. A cochlear implant essentially replaces key parts of the hearing system when they no longer work optimally. The implant bypasses these structures and directly stimulates the hearing nerve with electrical energy. As a result, words can be heard more clearly.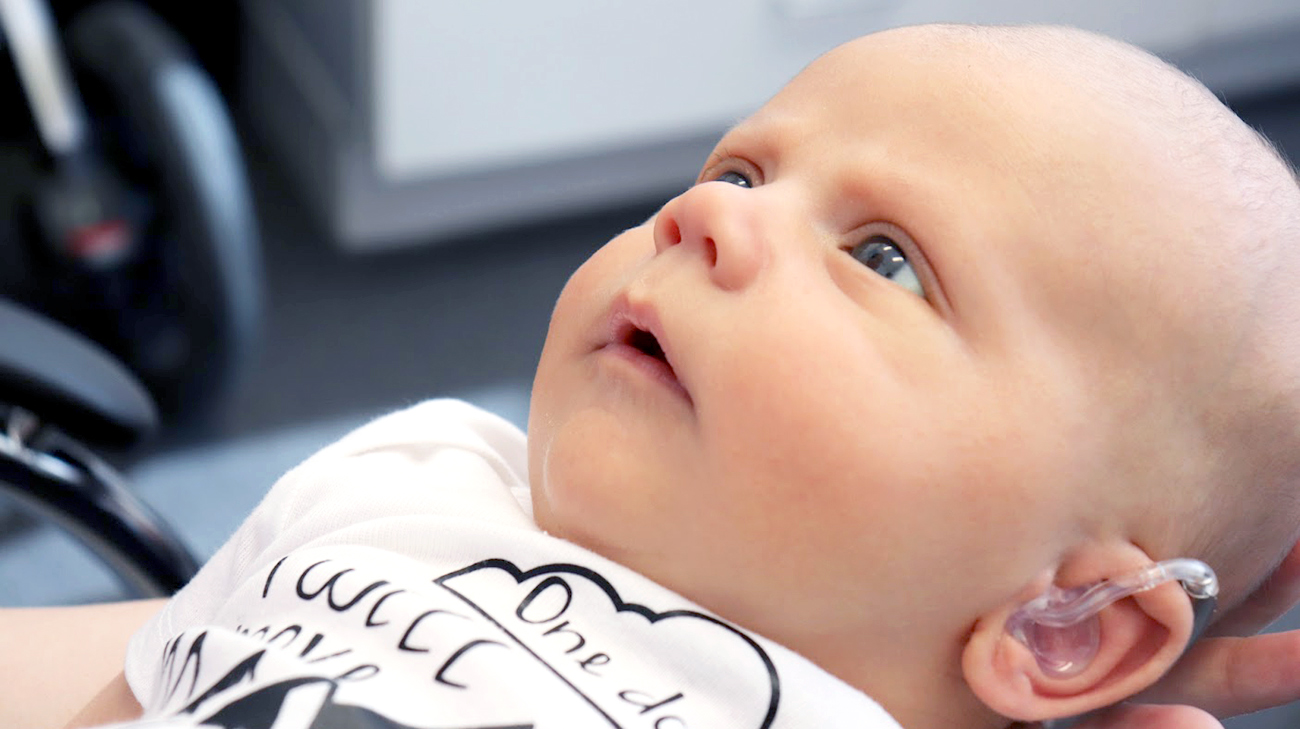 Hearing aids served as a temporary solution to Corbin's hearing loss. However, clarity with cochlear implants is usually improved because the implant does not make sounds louder but delivers them to the hearing nerve. (Courtesy: MaKaela Lapso)
At 5 weeks old, Corbin's pediatric audiologist fit his first pair of hearing aids. He would wear them until he was ready to undergo cochlear implant surgery.
"He was so little. It was a challenge to keep the hearing aids on, and he had to get new earmolds frequently as he grew. But we were grateful to be giving him some access to sound," says MaKaela.
Since he was in such a critical stage developmentally, Corbin's family wanted him to get the cochlear implants as soon as possible. Dr. Anne and the hearing implant program team, including pediatric audiologists and a pediatric auditory verbal therapist, agreed, pointing to research surrounding early implantation.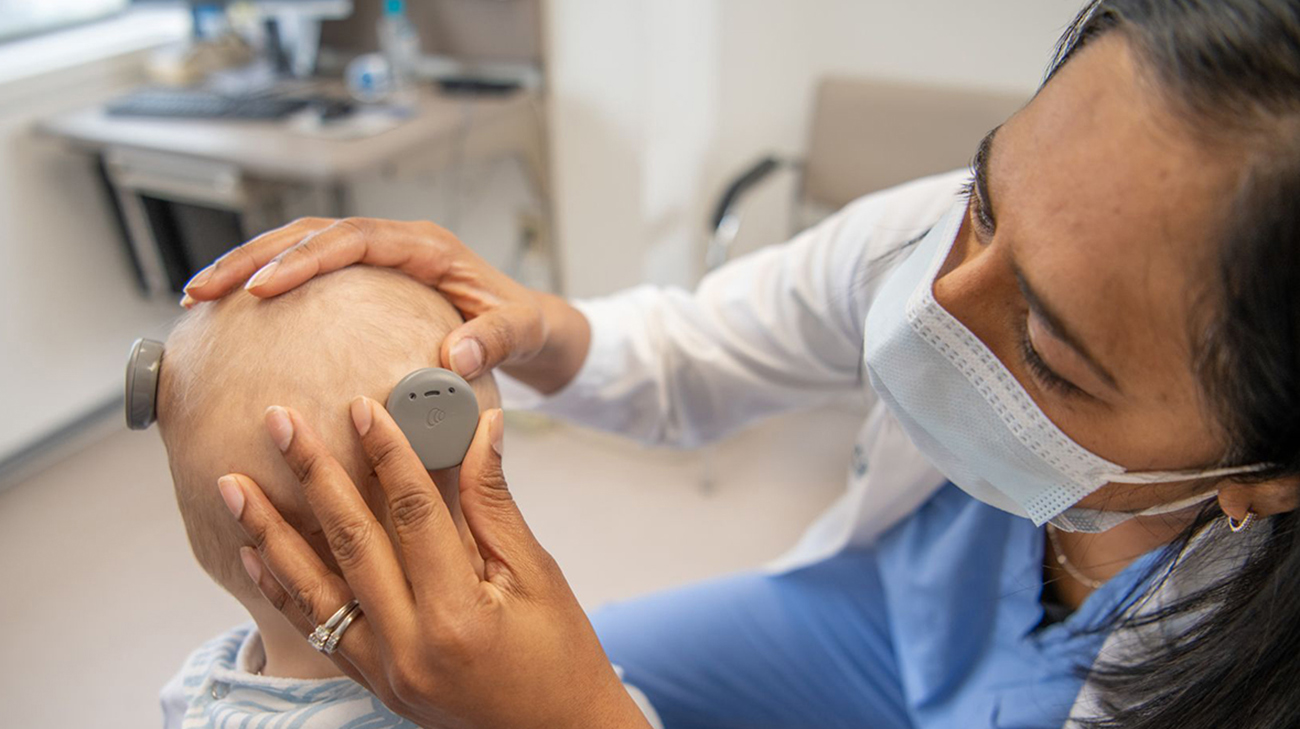 Dr. Samantha Anne with Corbin at an appointment following his cochlear implant surgery. (Courtesy: Cleveland Clinic)
"There's evidence of improved auditory outcomes with early implantation. Our team feels the earlier the better if the procedure can be done safely," says Dr. Anne. "When the cochlear implant surgery is done at an early age, the child can follow speech and language development similar to their peers with normal hearing. You may never be able to tell a baby was deaf at birth."
Cochlear implants are FDA approved for individuals 9 months of age or older. Dr. Anne and the team decided Corbin was a good candidate for earlier implantation because he had no underlying health conditions and was growing properly. As a shared decision with the family, Corbin had bilateral cochlear implant surgery at 7 months old. A short time later, the implants were activated by pediatric audiologist Carmen Jamis, AuD.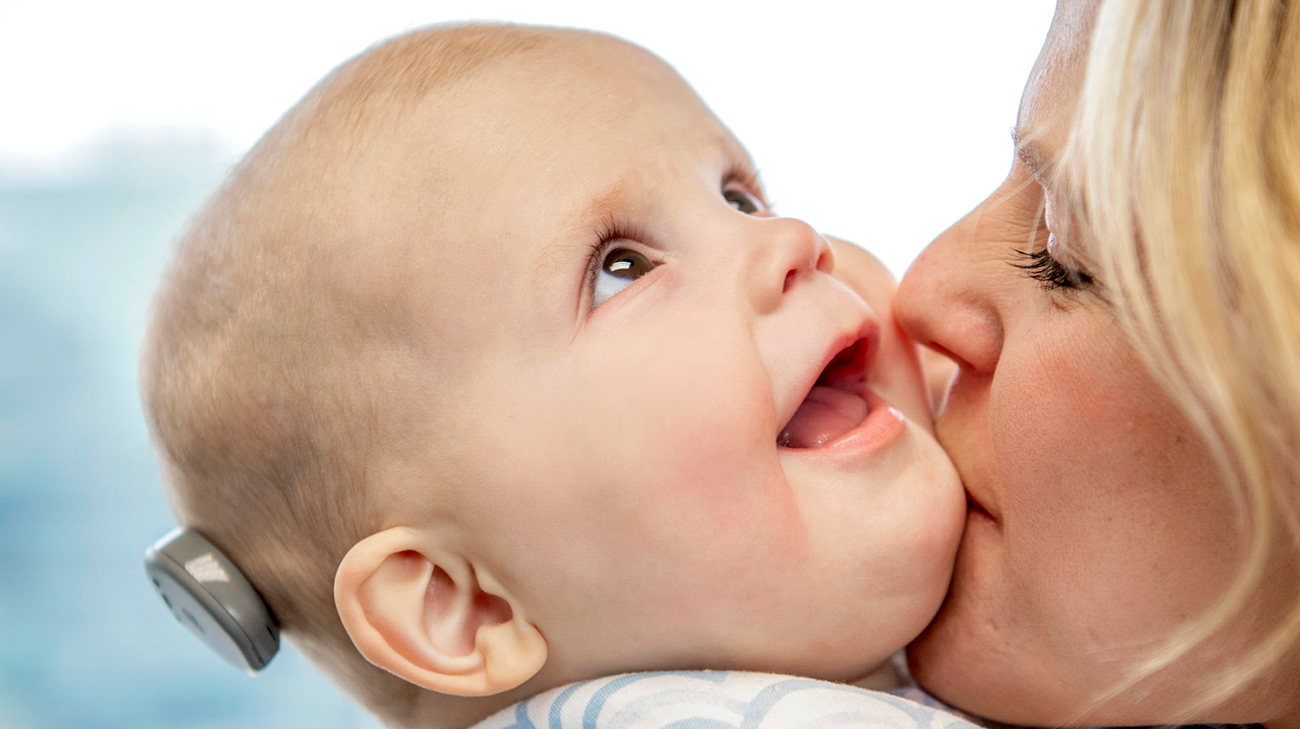 Corbin's mom, MaKaela, has been incredibly happy with Corbin's progress. (Courtesy: Cleveland Clinic)
"Following the surgery, we were overwhelmed with joy. Our baby could finally hear us more clearly, and it was only going to get better," says MaKaela. "He got the cochlear implants before he missed any developmental milestones."
Leading up to his surgery, Corbin had been undergoing auditory-verbal therapy with speech-language pathologist and audiologist Donald Goldberg, PhD. He continues to see Dr. Goldberg in order to keep learning how to improve his hearing with the use of cochlear implants. The brain needs to understand how to make the best use of the new sound it can hear. Corbin's family and doctors are beyond happy with his progress.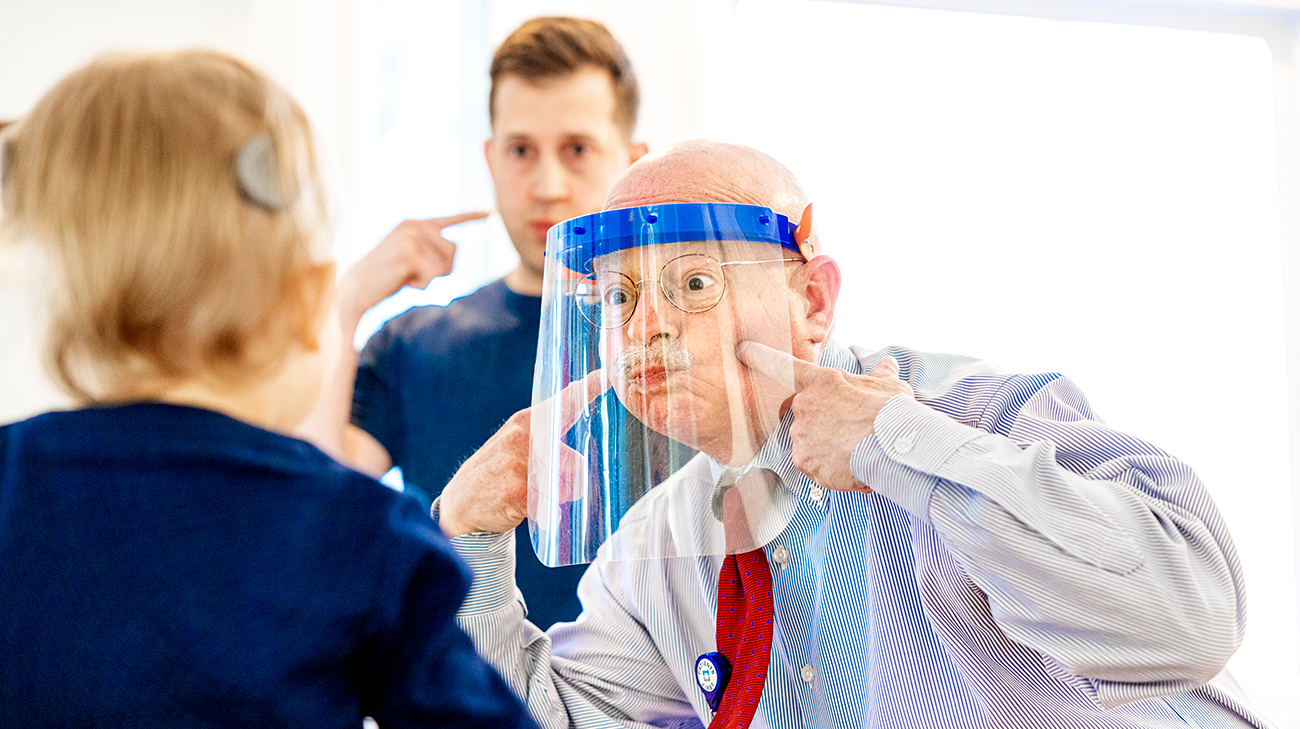 Dr. Goldberg and Corbin during an auditory-verbal therapy session. (Courtesy: Cleveland Clinic)
"I would start singing, 'twinkle, twinkle, little star,' and Corbin would sing along. He wasn't even a year old yet at this point. He really gravitates towards music," says MaKaela.
Dr. Anne adds, "From being born essentially deaf, to now singing lullabies. It blows my mind. Corbin is not just meeting developmental milestones, he's surpassing them."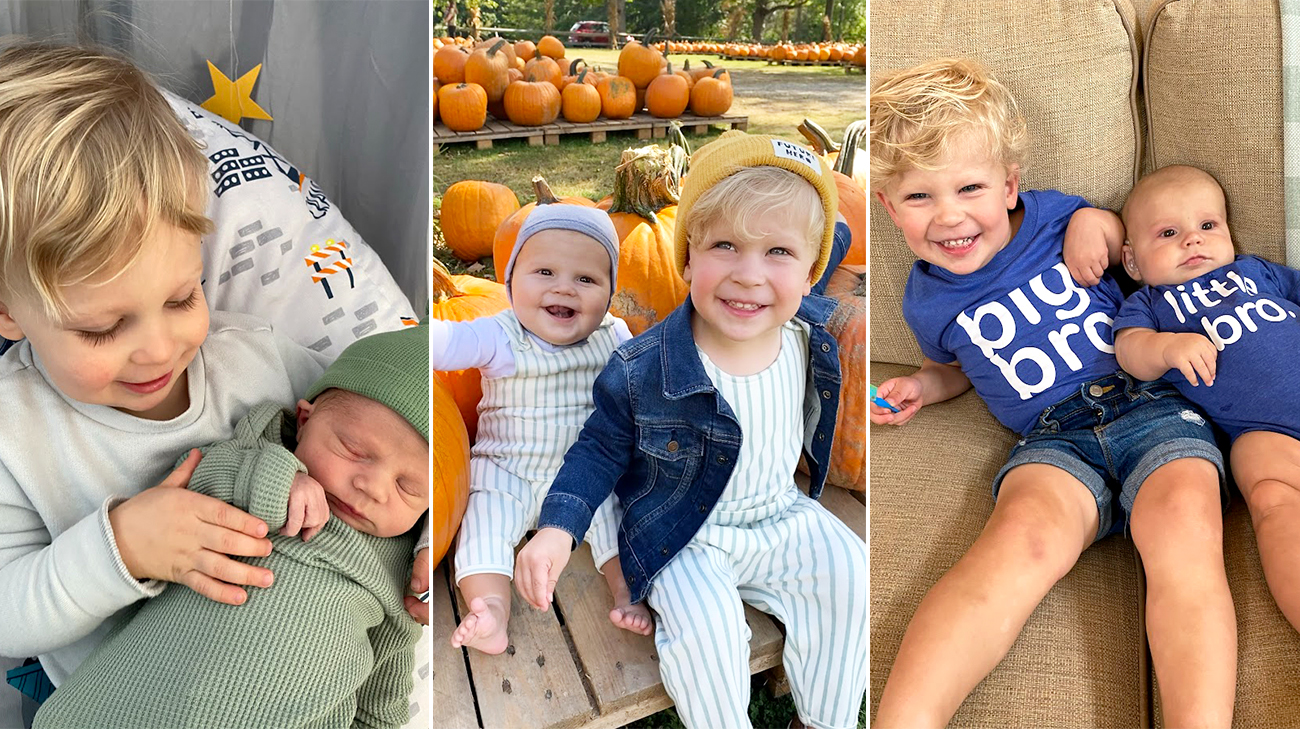 Corbin enjoys playing and spending time with his big brother, Bennett. (Courtesy: MaKaela Lapso)
At 23 months old, Corbin's voice is clear. When he's not singing, Corbin is constantly talking to his brother. His parents have not noticed any notable differences in his language development compared to his brother's at the same age.
Dr. Anne attributes Corbin's success to having a multidisciplinary team that includes Drs. Jamis and Goldberg. She says MaKaela and Tony have also played a critical role because they've been invested in Corbin's growth from day one. Everyone continues working together to keep him on a successful path.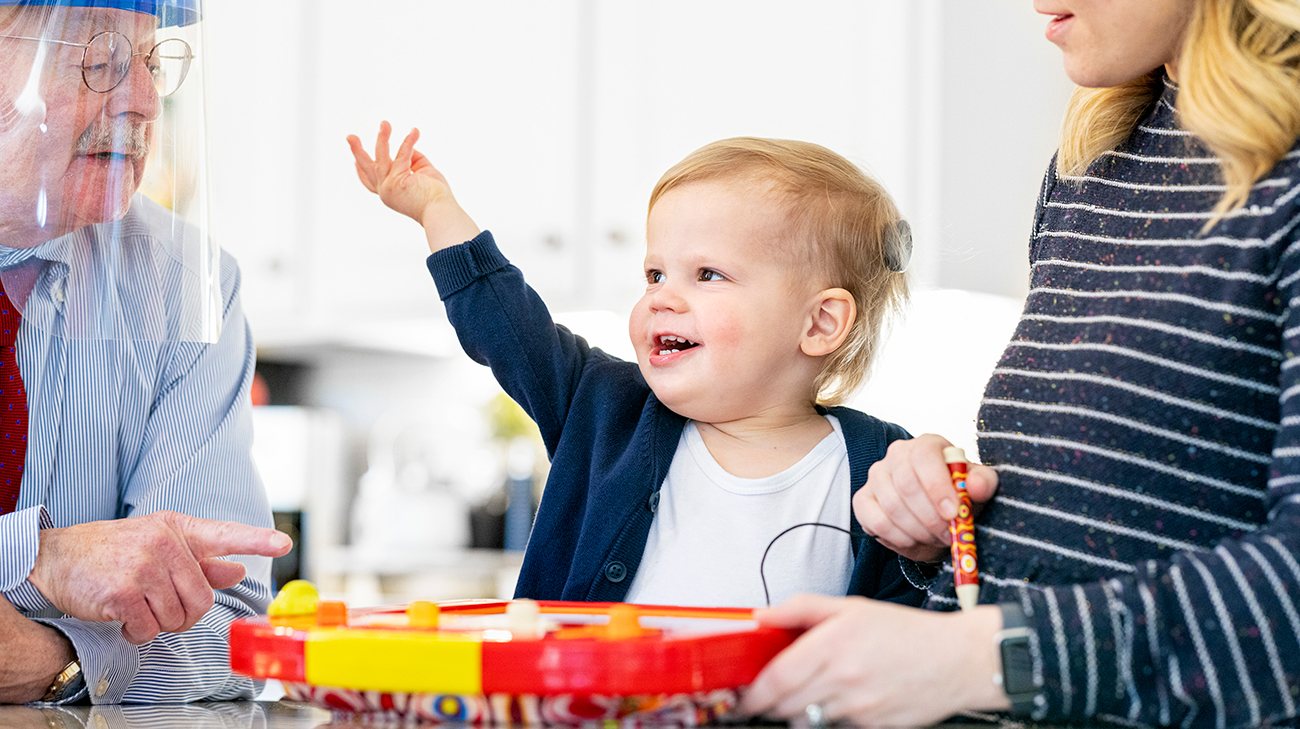 For a period of time, Dr. Goldberg will continue working with Corbin and his family. His parents say they'll do everything possible to keep Corbin on track. (Courtesy: Cleveland Clinic)
"We couldn't ask for a better team. Along with caring for him professionally, the doctors have poured so much love into him. They helped ease us into a new world with compassion," says MaKaela. "Corbin has overcome so much and is a thriving, happy boy. We know the sky is the limit when it comes to his future."
Related Institutes: Cleveland Clinic Children's , Head & Neck Institute
Patient Stories
Patient Stories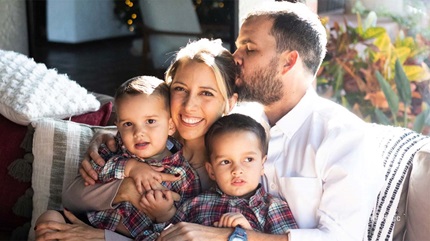 Mar 16, 2023
"Dr. Pieretti took the time to explain how the robotic surgery would work and how quick my recovery would be with this technology. That made me happy because I wanted to get back to my regular life fast."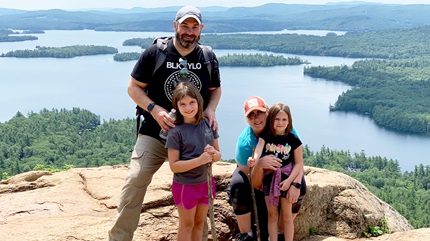 Mar 14, 2023
"If you notice any change with your body, get it checked out regardless of how insignificant you think it might be. If something hadn't made me go to a doctor, I might not be here today."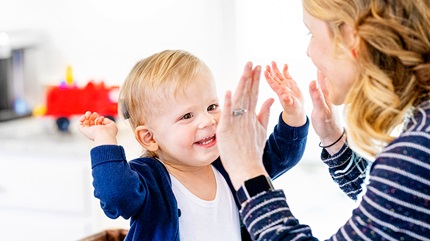 Mar 3, 2023
"From being born essentially deaf, to now singing lullabies. It blows my mind. Corbin is not just meeting developmental milestones, he's surpassing them."