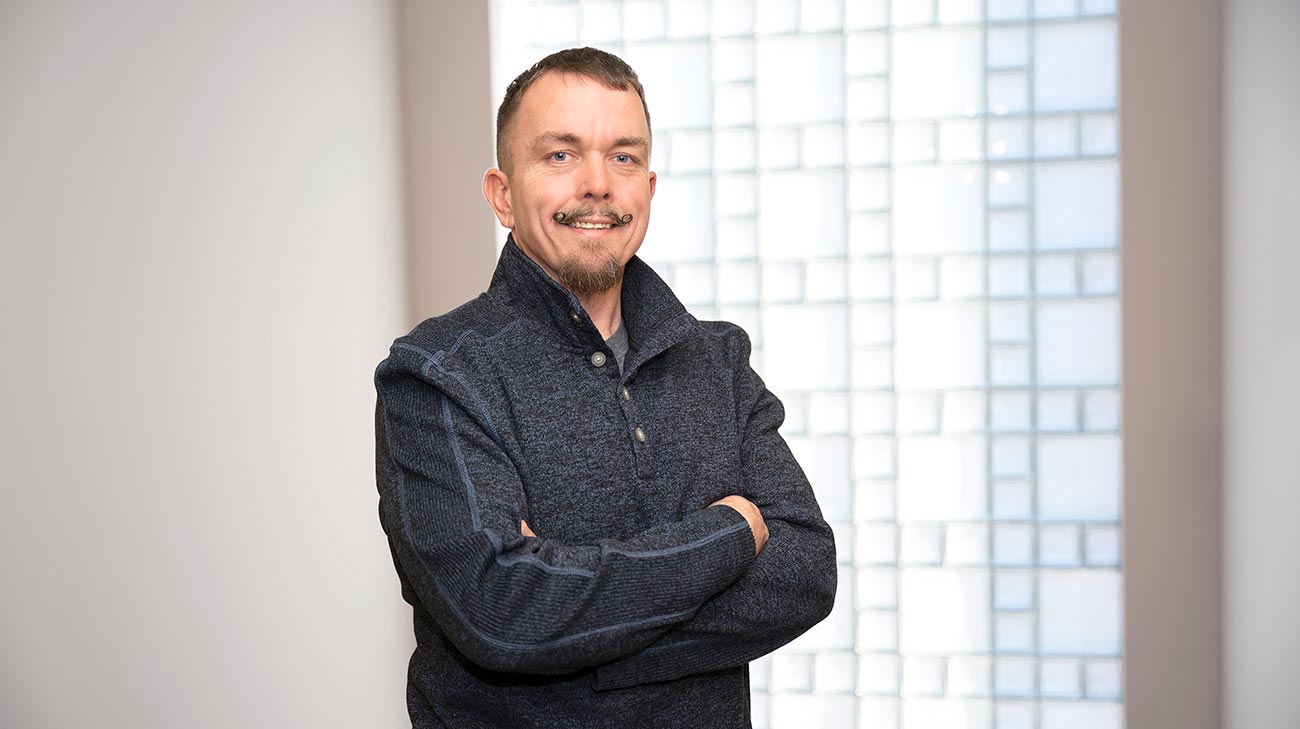 With a lot of hard work and the help of bariatric surgery, Nick McGraw, age 42, weighs less today than he did when he graduated from Mogadore High School almost 25 years ago. Although he wore husky-size pants and played the position of the slower, bigger lineman on his football teams, Nick says kids were never cruel to him.
"I was never teased or bullied about my weight probably because I used my sense of humor to deflect the attention," says Nick, who weighed 215 pounds at his high school graduation.
His weight slowly increased over the next two decades.
"It wasn't so much what I ate, but how much I ate," says Nick. "I was a human garbage can. I would seek out restaurants that did food competitions that challenged me to eat copious amounts of food."
For a long time, Nick got away with this lifestyle without many complications.
"My doctor used to say I was the healthiest fat guy he knew because my blood pressure, blood sugar and cholesterol tests would all come back OK," he says. "But eventually my lifestyle took a toll on my body."
One of Nick's wake-up calls happened at Universal Studios Florida. "I couldn't get the safety harness to lock on the Harry Potter ride, so I was asked to get off," he says.
In addition to suffering from sleep apnea and severe gastroesophageal reflux, Nick became easily winded walking up a flight of stairs. He also experienced back pain that led to the need for surgery.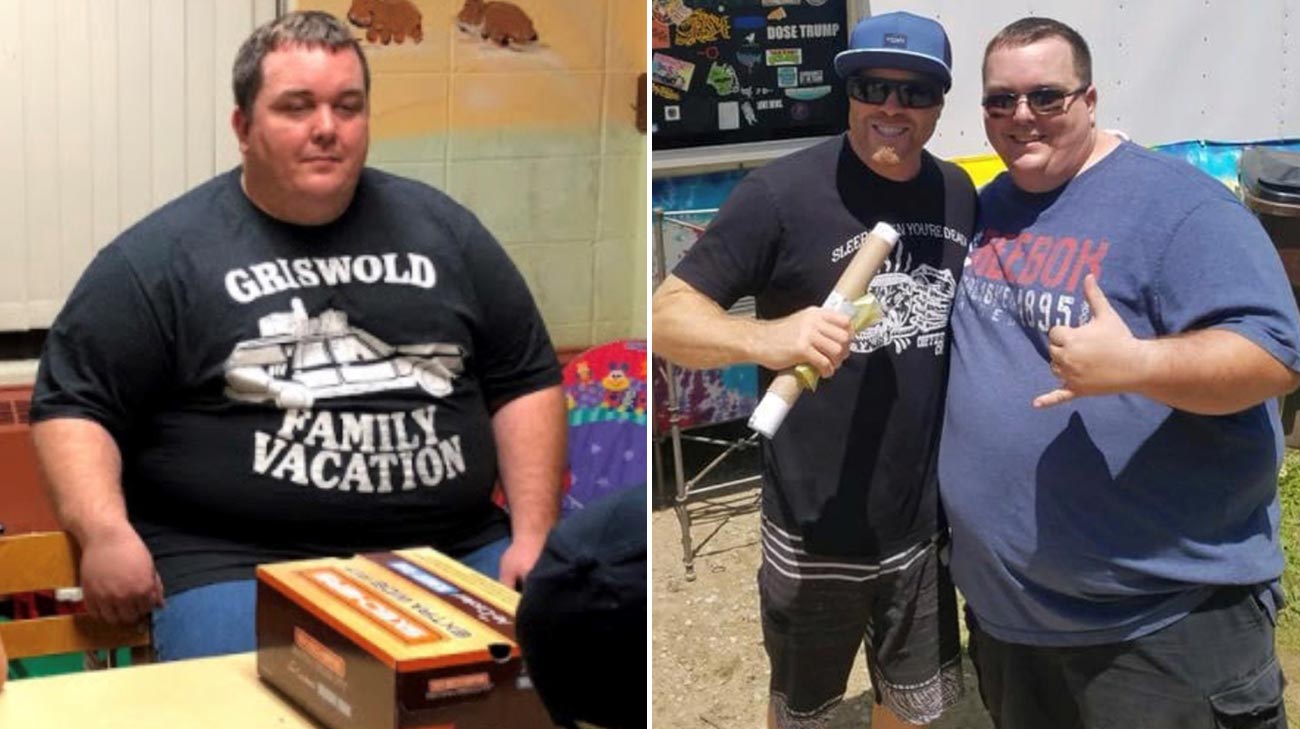 Before bariatric surgery, Nick McGraw weighed 397 pounds. (Courtesy: Nick McGraw)
"I ruptured my L4 and L5, the two lowest vertebrae in the lumbar spine. They help provide support to the weight of the upper body," he says. "My surgeon told me if the injury recurred, he wouldn't operate on me again unless I lost weight."
Nick, who is married and has two kids, also noticed that he was often depressed.
"My wife had to do a lot more of the household duties because physically I wasn't able," he says. "I knew if I didn't change, I wouldn't be around to walk my daughter down the aisle."
After seeking the help of a therapist, Nick got on antidepressants and started doing behavioral therapy to work on the root cause of his food addiction. After two years of working with his therapist, he finally felt ready to do something about his weight.
In the summer of 2019, at a weight of 397 pounds, Nick had his first appointment at Cleveland Clinic Akron General's Bariatric Center; he met with Marita Bauman, MD, a bariatric surgeon.
"I started the pre-surgical program which included education, nutrition counseling and losing some weight to show I was serious about the process," Nick says.
"When I first met Nick, I was impressed by his motivation and dedication to making healthy lifestyle changes. It was apparent he was serious about improving his health and quality of life," says Dr. Bauman. "He made multiple dietary and lifestyle changes — which ultimately led to him losing a substantial amount of weight prior to surgery."
After losing almost 75 pounds on his own, Nick underwent Roux-En-Y gastric bypass surgery in February 2020. The procedure reduced the size of his stomach and the length of his small intestine, leading him to consume and absorb fewer calories.
"Nick suffered from reflux disease that required him to take daily medication for symptom control," says Dr. Bauman. "Due to these daily symptoms of reflux, I recommended that we pursue gastric bypass surgery over sleeve gastrectomy."
Approaching the three-year anniversary of his surgery, Nick is 225 pounds lighter. "I now weigh 172 pounds and can see definition and muscle tone in my forearms," he says. "There is a night-and-day difference between the life that I live now and my old life. Since I lost the weight, I no longer have sleep apnea and my acid reflux disease has improved."
Over the years, Nick has learned which foods his body can tolerate and which ones to avoid. "I used to love risotto pre-surgery but have tried it a number of times post-surgery and have found it just doesn't agree with me anymore," he says. "The key for me now is to eat and drink slowly over a period of 15 minutes or more."
Nick credits Dr. Bauman and the entire staff in the Bariatric Center with helping him succeed. "You can tell they really care about you. They take the time to explain things and educate you about the process," he says. "My only regret is not doing it 10 to 20 years sooner than I did.
"I'm not embarrassed to tell people I had this done," he added. "Often there is a stigma attached to bariatric surgery as the easy way out, but that's not the case. There is a lot of work and dedication involved in this process. This is a lifelong commitment."
Interested in learning more about weight-loss surgery? Visit Akron General's Bariatric Center or call 330.344.4751.
Related Institutes: Digestive Disease & Surgery Institute , Dermatology & Plastic Surgery Institute
Patient Stories
Patient Stories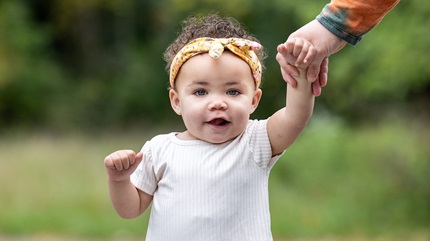 Sep 29, 2023
"Following her procedures, Adaya has defied the odds. She's hit all of her milestones so far. She's crawling and getting around wherever she wants to go."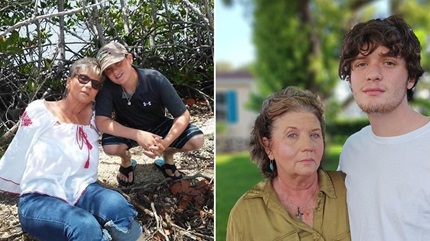 Sep 28, 2023
"It was worth every moment of it to know I was going to be there to see my son grow up."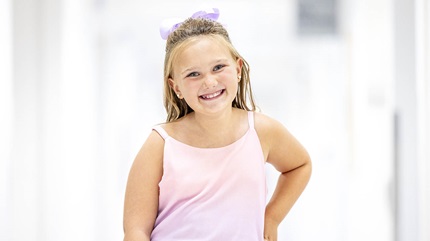 Sep 22, 2023
"This wraps up a chapter in her life we hope we never have to reopen. Audrey handled everything like a champ, and we are so grateful and proud."