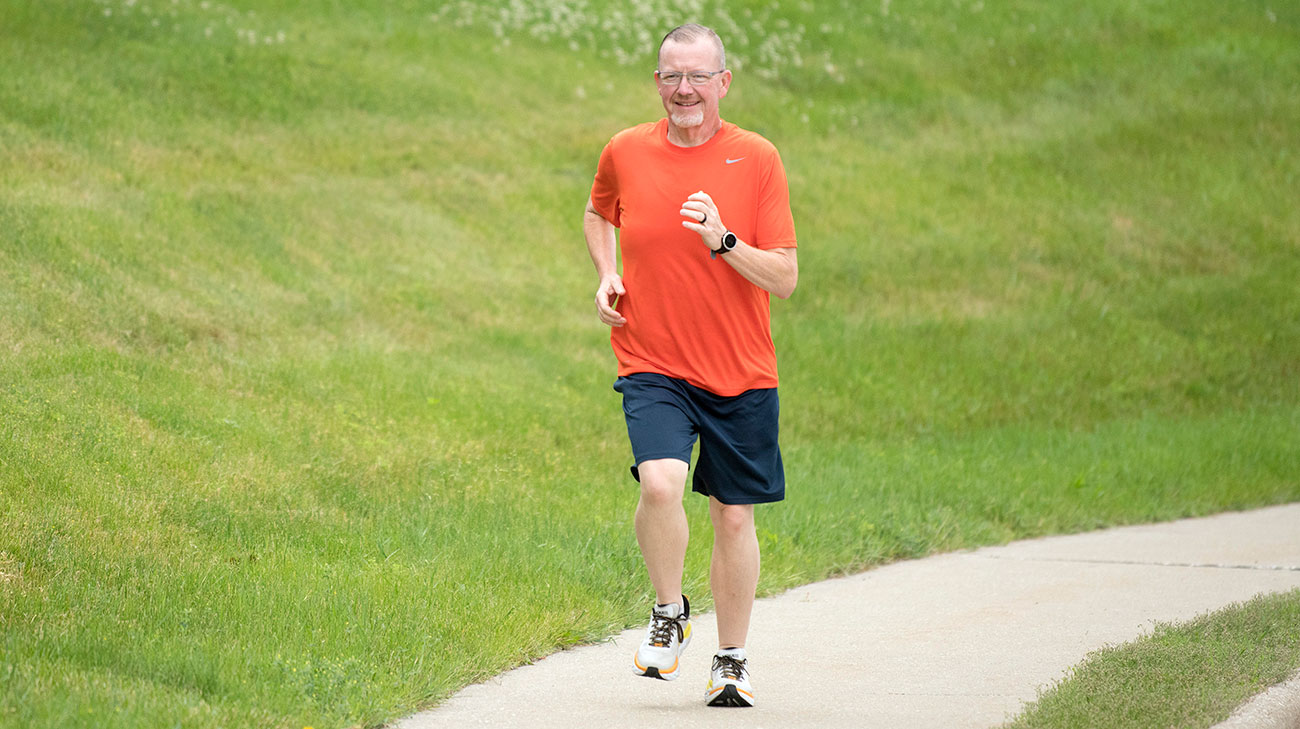 As Terry Price sees it, his story isn't unique. He's just like many others who've had lifelong struggles with their weight. He has tried diets and exercise through the years, but any weight he lost was always gained back with interest.
"It wasn't until this past year, after losing my oldest brother from complications of type 1 diabetes, that I decided to get serious with what health I had left," he says. "Had I not, I would be facing the same fate as three generations of men in my family who succumbed to early deaths as a result of diabetes."
Terry, age 55, had contemplated having bariatric surgery in the past, but when he met with surgeon Marita Bauman, MD, at Cleveland Clinic Akron General's Bariatric Center in 2021, he knew the time was right. "I had already done my research and knew what was required," he says. "When I met with Dr. Bauman, I immediately felt comfortable and knew I was in the right place for my surgery."
"Since the first time I met Terry, I sensed he was an individual who is very motivated and committed to his health," says Dr. Bauman.
As part of his commitment to have the surgery, Terry was required to lose a portion of weight and agree to psychological counseling to show he was serious about making this lifelong change. "One of the first things my wife and I did was join Cleveland Clinic Akron General's LifeStyles program in Green," he says. "We did this so we would have somewhere to workout year-round and wouldn't have to worry about the inclement weather in Ohio."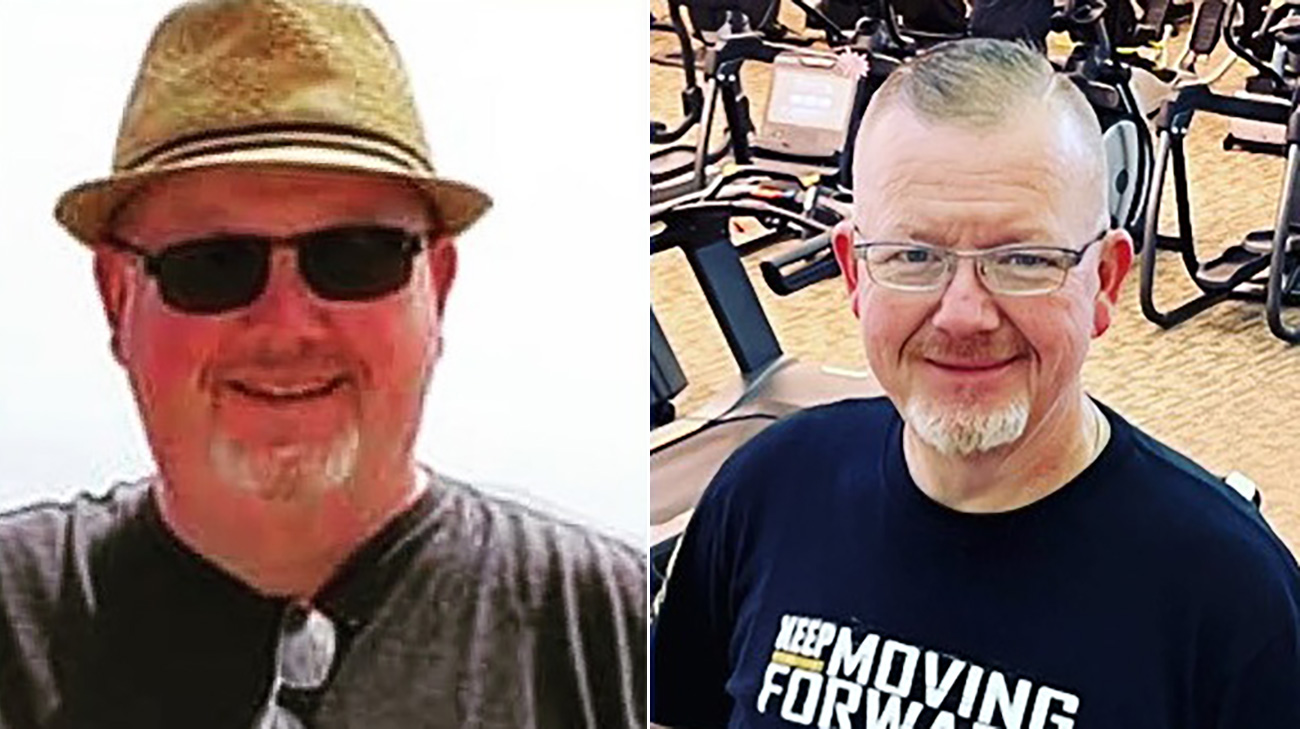 Terry Price before (left) and after (right) losing 93 lbs. following his surgery in December 2021. (Courtesy: Terry Price)
Dr. Bauman says Terry consistently met and exceeded any goal she set for him, both before and after his gastric sleeve surgery in December 2021. Terry went from 271 pounds to 178 pounds within a span of six months after surgery and credits small portions, tracking his food, regular exercise and listening to bariatric-themed podcasts (like BariNation and Our Sleeved Life) with his progress. "I'm not always motivated, but I'm always committed," Terry says. "I track everything I eat in an app and listen to podcasts every single day. It helps me keep the disease in front of me because I don't want to go back to how I was."
While Terry still enjoys going out, food isn't the center of everything anymore. "I eat slowly and enjoy my food since I can only take in about four ounces at a time," he says. "My focus now is on enjoying the people I'm with. I can walk by a donut and not feel compelled to have to eat it."
Weight loss and self-control aren't the only benefits Terry has gotten out of surgery. He no longer requires a CPAP machine to sleep at night and has reduced the number of medications he takes. "Within three months of surgery, Terry has been able to wean off two of the three diabetic medications and one of the blood pressure medicines he had been taking long term prior to surgery," says Dr. Bauman. Six months after surgery, he's off all diabetes medications.
Although Terry has been a runner for decades, he is finding more enjoyment pounding the pavement 93 pounds lighter. "I recently ran in the Canton Hall of Fame half-marathon and ran a personal best time. I also won my age division in some local 5K races. I used to have to walk/run my races, but now I can run the whole time."
Terry says that, with the right medical team and the right mindset, anyone can achieve what he did — but they need to be prepared to change their lifestyle. "If you're thinking of having weight loss surgery or just improving your overall health, the best advice I could give is 'Don't wait. Take the first step,'" he says.
Terry is so glad he took the first step. In fact, he hopes to one day become a bariatric coach so he can help others in their weight-loss journey. "Anyone who says bariatric surgery is the easy way out is mistaken," he says. "It's not easy, but it's worth it."
To find out if you're a candidate for weight-loss surgery, visit Akron General's Bariatric Surgery Center or call 330.344.4751.
Patient Stories
Patient Stories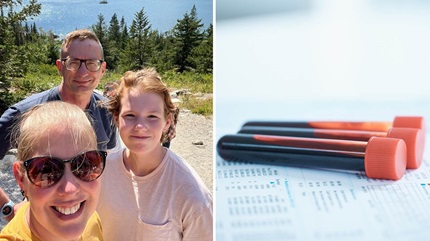 Sep 30, 2022
"If I hadn't found out about it, and waited until I wasn't feeling well to go to the doctor, it could have been too late."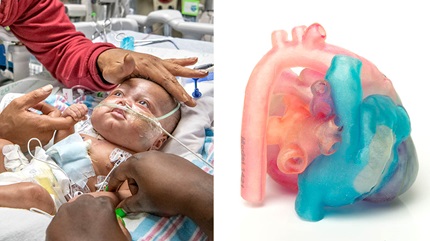 Sep 29, 2022
"When he was born, I was told he probably would not live a normal life, but look at him now! We're looking forward to seeing what he'll accomplish next. Nothing is out of his reach."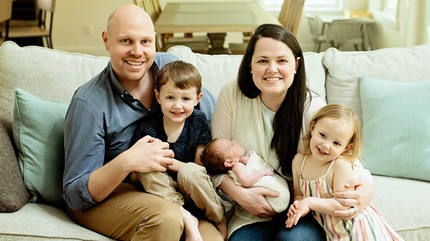 Sep 22, 2022
"The headaches were gone after the birth. You would never know either of us went through this."