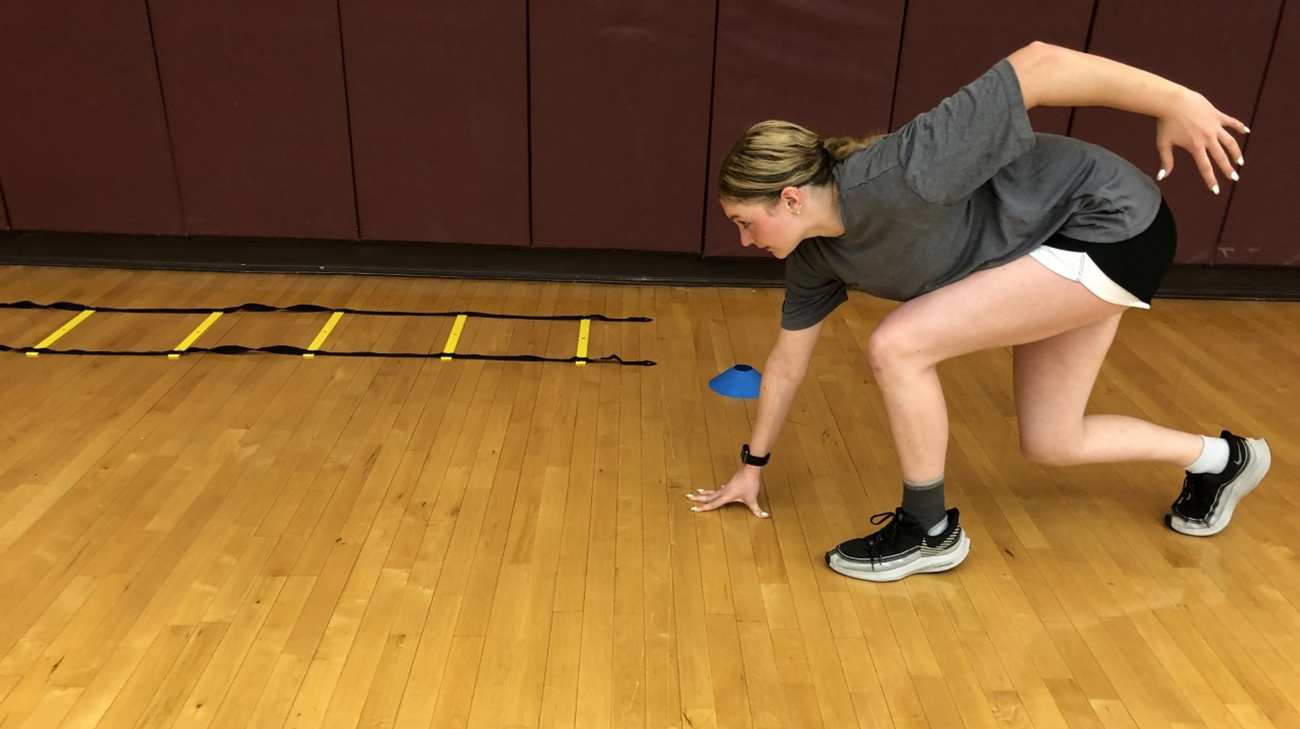 In March 2020, with COVID-19 rapidly spreading, life as we knew it temporarily shut down. For 15-year-old Kylie Stewart that meant no softball season with her team at St. Vincent-St. Mary High School. A few months later, when her travel team was cleared to play, Kylie eagerly jumped back into training.
"I hadn't been doing much in the way of throwing, hitting or catching for a few months," she says.
It didn't take long before Kylie's lack of conditioning started to catch up with her. "My arm started locking up," she says. "At first I tried to ignore it, but then it hurt so bad I could barely move it."
An X-ray revealed Kylie had tendonitis, which forced her to sit out the rest of the season. While undergoing physical therapy at the Cleveland Clinic Akron General Health and Wellness Center in Stow, Kylie's mom noticed a youth sports training program taking place nearby.
"My mom looked up the program online and sat in on a class," says Kylie. "She thought it could benefit me after I completed PT."
According to Mary Catherine (MC) McKee, Sports Performance Supervisor, the program is perfect for athletes in grades 6 through 12 who are looking to stay active without a full sport season commitment or who are active and looking to improve their game.
"Our program aims to develop young athletes of all sports by teaching skills such as proper running form, jumping and landing mechanics, as well as speed and agility training. We also teach basic strength training to help athletes learn proper technique in a safe environment."
In September 2020, Kylie joined the youth sports performance program and has been training consistently with them ever since.
"Kylie wanted to gain strength, prevent future injuries and improve her overall performance as a competitive softball player," says MC. "She has seen great improvements in strength and power since she joined our program."
"When I first joined, I couldn't do a push up or bench press due to my newly rehabbed shoulder," Kylie says. "The coaches modified the exercises for me (knee pushups, elevated bench press) until I was able to work up to doing them full out."
MC says one of the reasons coaches can offer individualized attention is because classes are kept to a maximum of six participants to ensure athletes are performing exercises correctly.
"The overarching goal of the program is for participants to build strength and improve performance in their sports," says MC. "We track all exercises that use weights to ensure each athlete is able to progress appropriately and safely based on their level of training experience.
"Kylie has been extremely consistent and passionate about her training with us," she adds. "She's also stayed injury-free despite her busy softball schedule. Her dedication to training has allowed her to feel stronger on the field and more confident in the weight room."
Although she was intimidated at first because she didn't know anyone in the program, Kylie found the small class size made it easy to make friends. She says the knowledge she has gained from the program has made her more aware of proper technique when she's working out in her school's weight room. "If I see someone doing something wrong, I will gently offer a correction because I don't want to see them get hurt," she says.
Kylie's passion also extends to her future career choice. "I want to pursue athletic or personal training as a career," she says. "I love how the program has benefitted me and it's inspired me to want to help others."
Youth sports performance classes are offered year-round at the Stow and Green wellness centers and are coming soon to the Bath location. Classes are held after school, evenings and on Saturday mornings with additional times during the summer months. Contact CCAGsportsperf@ccf.org to schedule a free trial session or to learn more.
Patient Stories
Patient Stories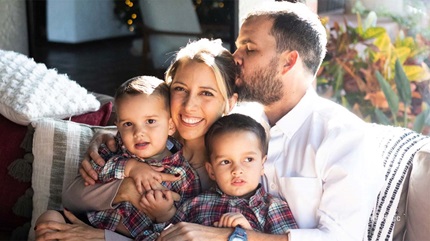 Mar 16, 2023
"Dr. Pieretti took the time to explain how the robotic surgery would work and how quick my recovery would be with this technology. That made me happy because I wanted to get back to my regular life fast."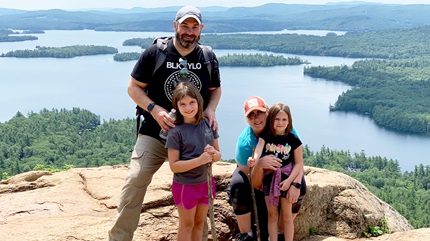 Mar 14, 2023
"If you notice any change with your body, get it checked out regardless of how insignificant you think it might be. If something hadn't made me go to a doctor, I might not be here today."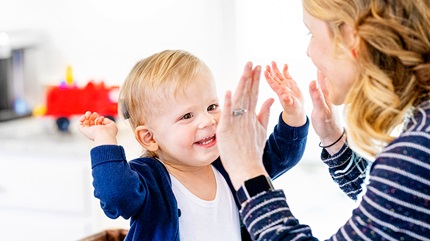 Mar 3, 2023
"From being born essentially deaf, to now singing lullabies. It blows my mind. Corbin is not just meeting developmental milestones, he's surpassing them."