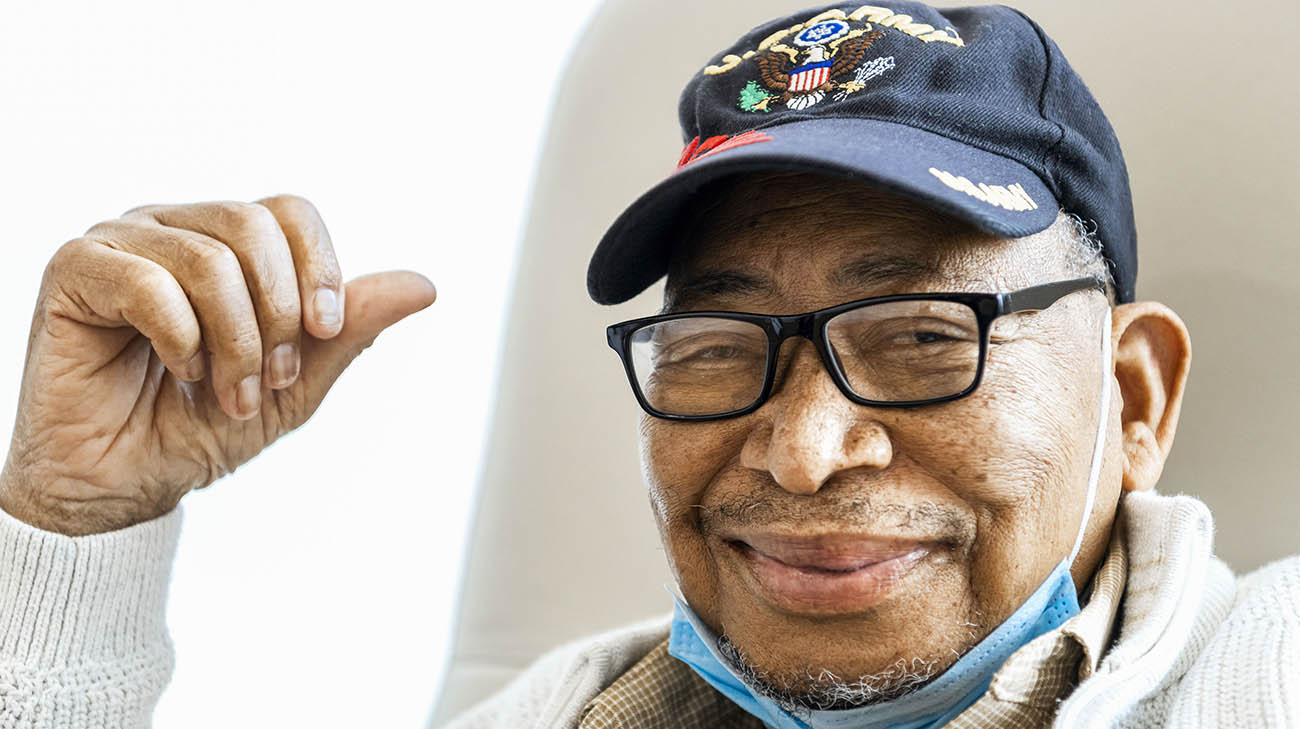 When doctors first diagnosed Ned Germany with myelodysplastic syndrome (MDS) in 2017, the disease was advanced. Two years later, during another turning point in his medical journey, it seemed he may not have many days ahead of him, but Ned follows his own timeline. He's enjoyed the past several years, despite weekly chemotherapy infusions and dialysis sessions that are keeping him alive. Ned credits his strong faith, family, care team and art therapy for his longevity.
As a 73-year-old Vietnam veteran, retired US postal worker and patient at Cleveland Clinic Akron General's McDowell Cancer Center, Ned is one of approximately 20,000 people in the U.S. diagnosed with MDS each year. This rare type of cancer occurs when blood stem cells don't develop into healthy blood cells. The only cure for MDS is a blood stem cell transplant. However, in Ned's case, a genetic blood disorder made this an unviable option.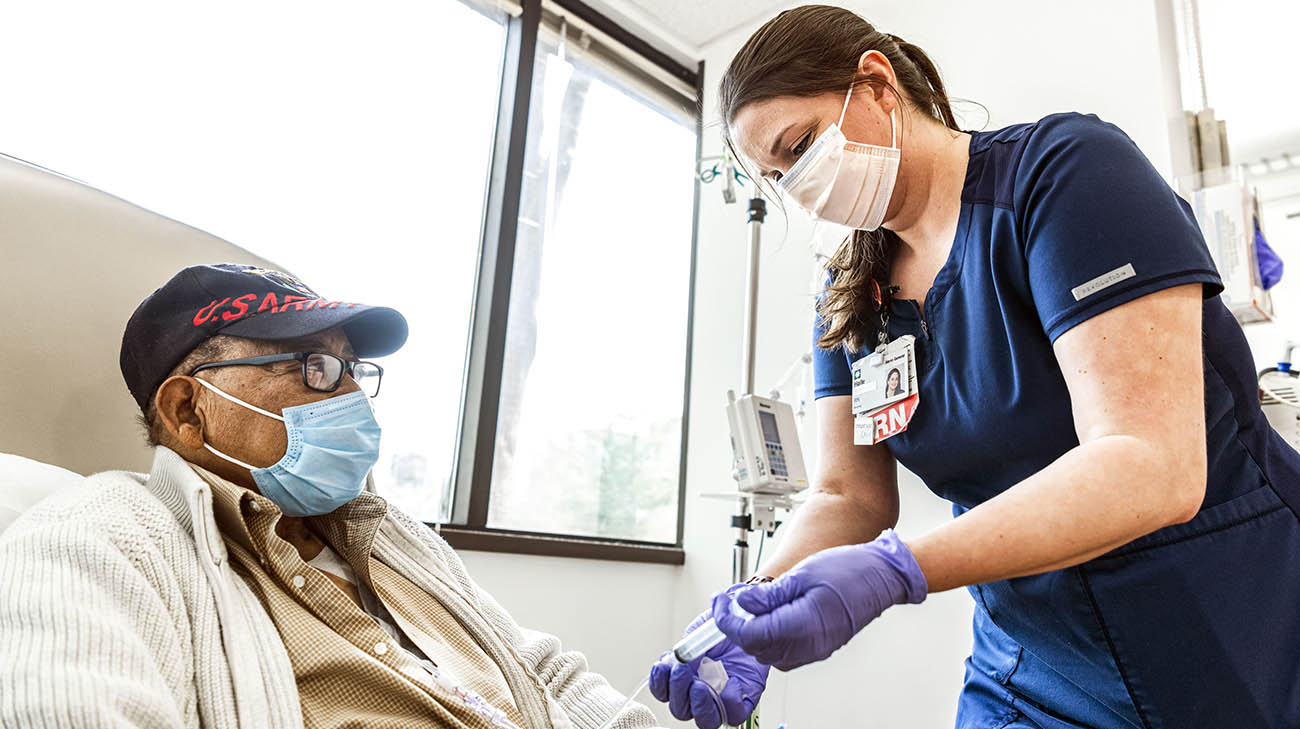 Ned receiving one of his weekly chemotherapy infusions. (Courtesy: Cleveland Clinic)
Shortly after his diagnosis, Ned met board certified art therapist Amber Gano, who proposed he try art therapy.
"I had never tried art before," Ned admits. "Never had any interest in it, but I was in so much pain and struggling with a lot of anxiety and depression. I was willing to try anything at that point! I found art therapy has helped me tremendously, both during my treatments and at home. Art helps me relax, explore my imagination and ultimately allows me to escape my current situation."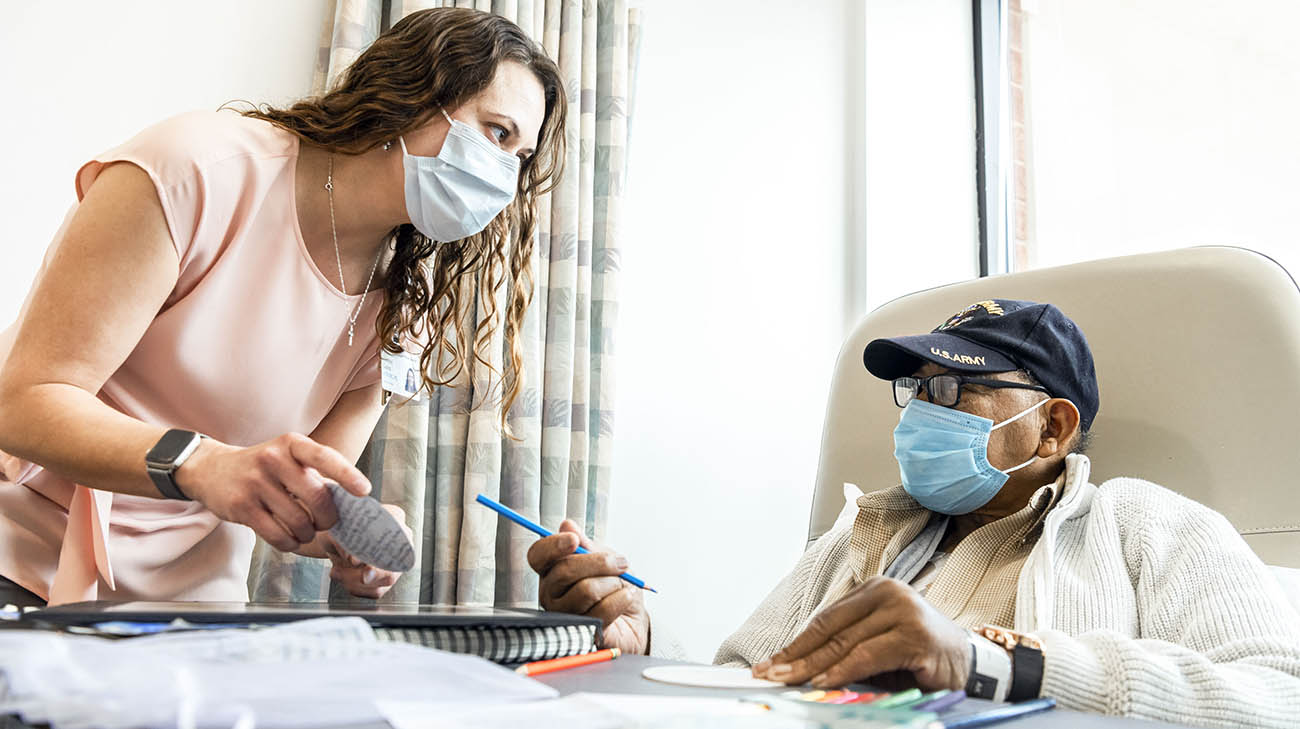 Ned talking with Amber about a piece of art he's creating during a chemotherapy infusion session. (Courtesy: Cleveland Clinic)
"A patient doesn't have to be a great sketch artist, sculptor or painter. They just need to have an open mind and a willingness to participate," says Amber. "It's more about the many therapeutic benefits the creative process can provide. The art-making process engages the non-verbal parts of our brain and can help people express emotions that are too difficult to verbalize. The verbal part of the brain is engaged when patients are able to talk about how they symbolically or metaphorically relate to what they created." Art therapy at Cleveland Clinic Akron General is a service for patients, in part, because of the generous support from the Stephen A. Comunale, Jr. Family Cancer Foundation.
Since Ned started art therapy with Amber, he has created more than 100 pieces of art, including paintings, drawings, collages and other works that vary in style and technique. Many of his pieces have been on display at various locations including Cleveland Clinic Akron General as well as the Summit County Courthouse.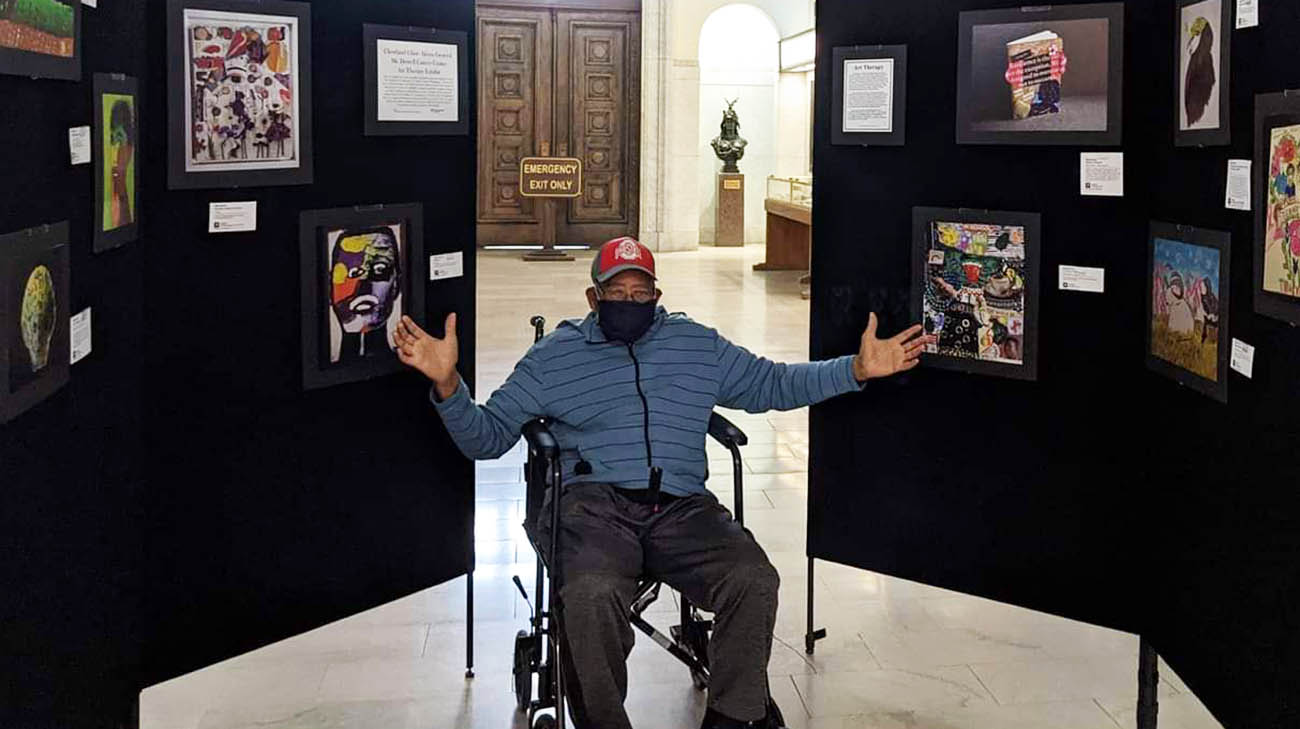 Ned at the Summit County Courthouse, in front of some of his artwork. (Courtesy: Terry Germany)
"Art therapy provides a therapeutic, positive and creative outlet for patients to express what they are going through," explains Amber. "It can also increase a patient's feelings of self-worth as they are learning a new skill, gaining a sense of choice and control and realizing they're still capable despite their diagnosis or illness."
For Ned's wife and primary caregiver, Terry, art therapy has been a godsend. "Ned really struggled for a while with his diagnosis and treatments. We appreciate how Amber consistently ensures Ned has art supplies so he can focus on the art and not his current situation. It has meant so much to us how art therapy has helped Ned thrive in the midst of his challenging journey."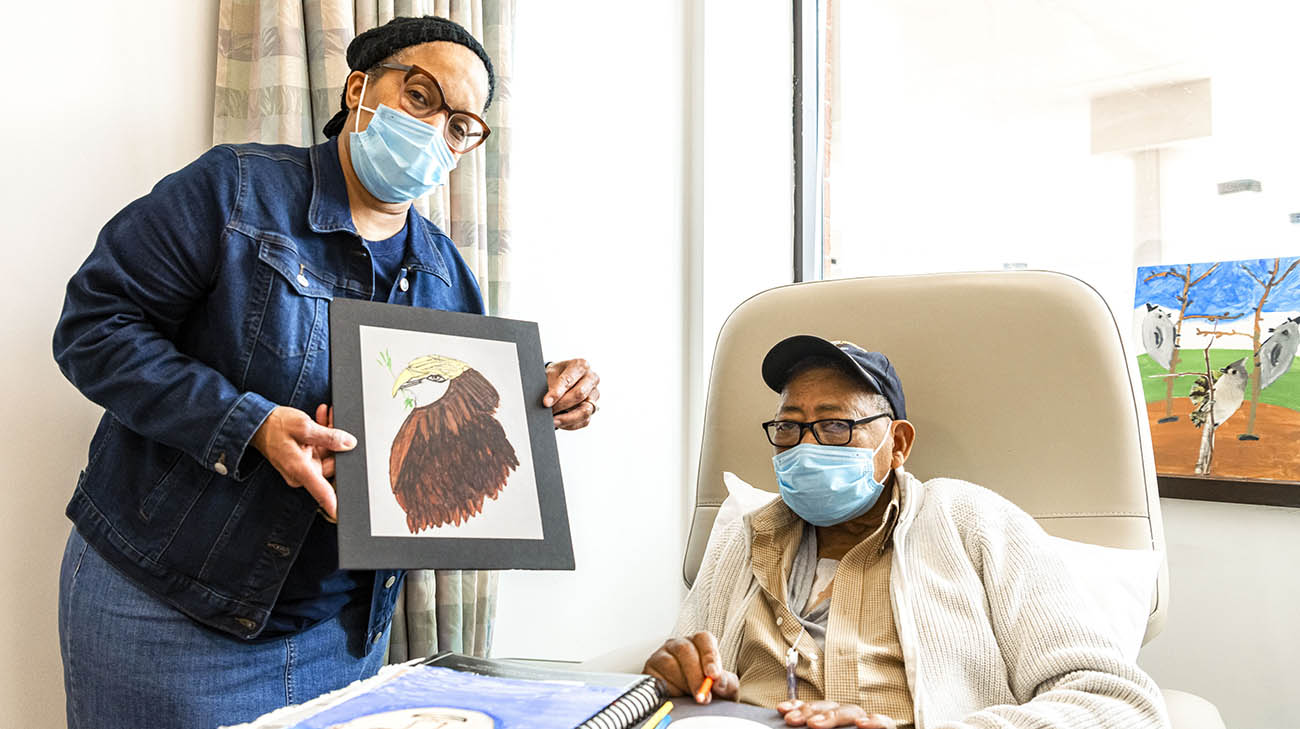 Ned's wife, Terry, showing a piece of Ned's artwork. (Courtesy: Cleveland Clinic)
"Sitting there during chemo treatment for hours can be difficult, especially since we can't move or go anywhere," Ned says. "Art allows me to have movement and engagement. It provides me a purpose during my treatment."
"I have seen art therapy help change Ned's demeanor as he has more energy and excitement when coming in for treatments," Amber says. "It has been gratifying to watch how he took the skills he learned with art therapy and embraced art and continued making art at home. It's especially rewarding when he shares his new paintings and collages with me and explains the meaning behind them."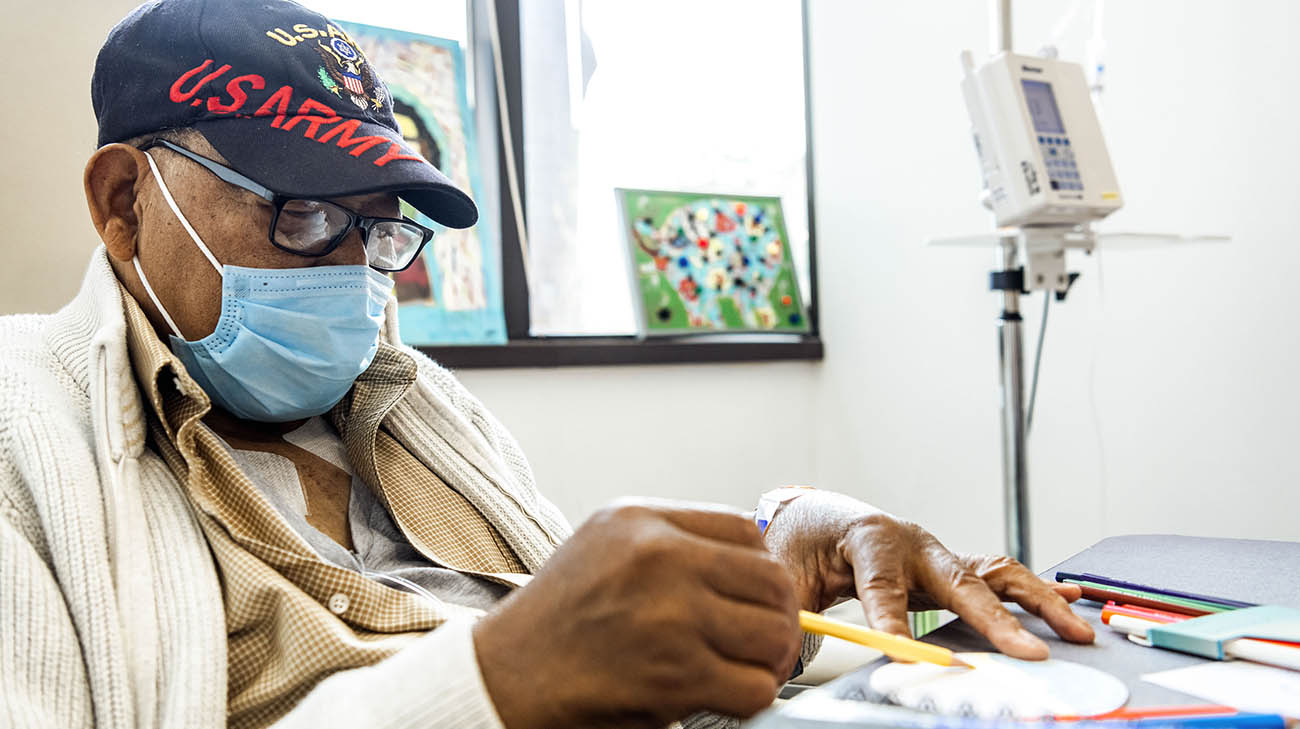 Art therapy has been an out for Ned during his cancer journey. It's helped restore his energy, engagement and purpose. (Courtesy: Cleveland Clinic)
While Ned is thankful to have discovered art, he is equally thankful for the person who introduced him to it. "Amber is a jewel, and I can't say enough good things about her as a person and as an art therapist," he enthusiastically says. "If it wasn't for her and the amazing staff, I don't know if I'd still be here."
Regardless of the next steps in Ned's journey, he knows he will always have art to help him through the difficult days. "It's all about your attitude and perspective," Ned insists. "Each day, my mantra is 'I will. I must. I can get through this. Now go out and have a good day!'"
Related Institutes: Cleveland Clinic Cancer Center
Patient Stories
Patient Stories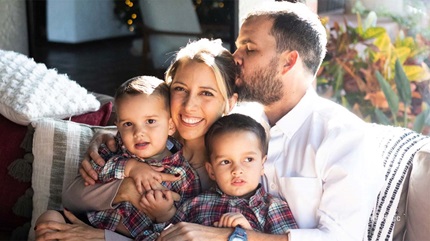 Mar 16, 2023
"Dr. Pieretti took the time to explain how the robotic surgery would work and how quick my recovery would be with this technology. That made me happy because I wanted to get back to my regular life fast."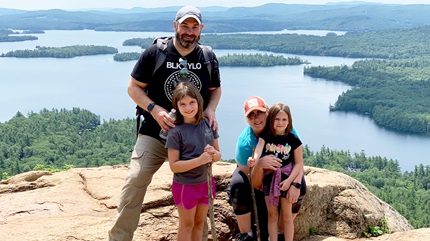 Mar 14, 2023
"If you notice any change with your body, get it checked out regardless of how insignificant you think it might be. If something hadn't made me go to a doctor, I might not be here today."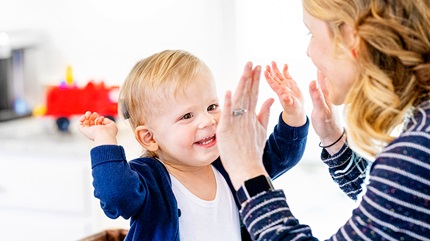 Mar 3, 2023
"From being born essentially deaf, to now singing lullabies. It blows my mind. Corbin is not just meeting developmental milestones, he's surpassing them."