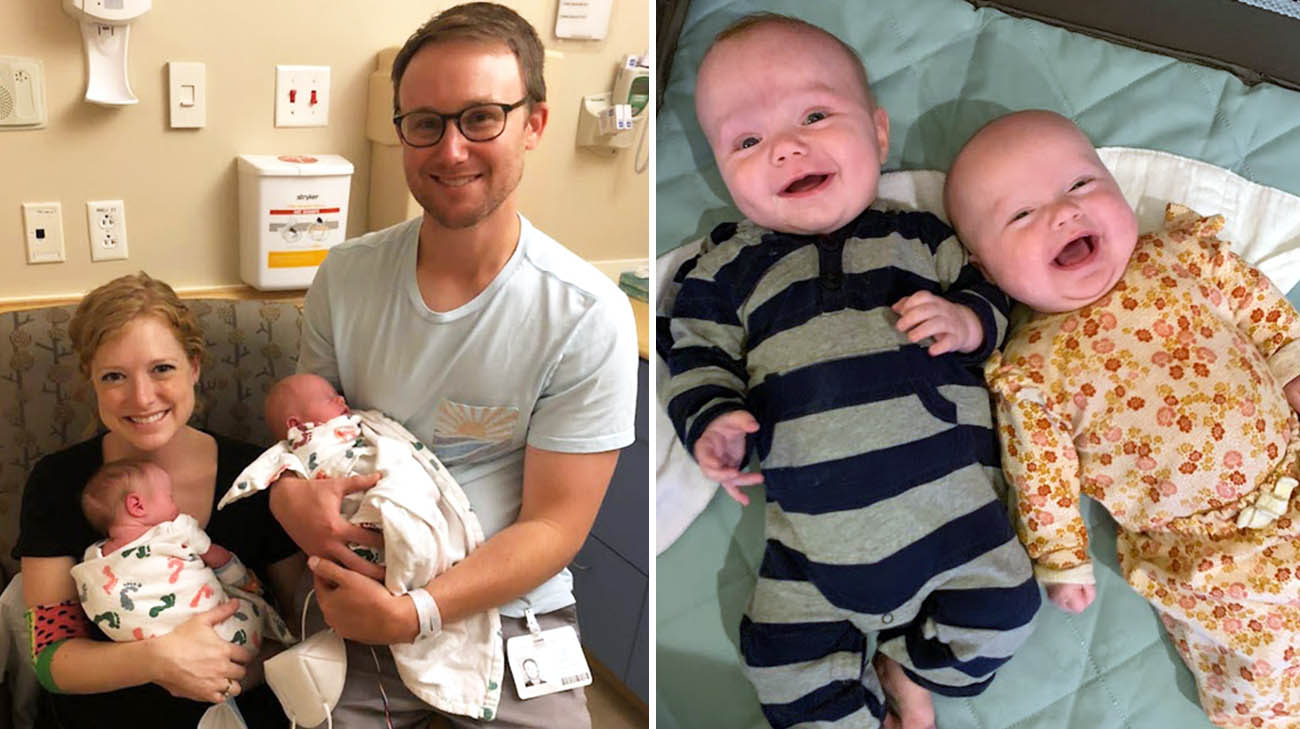 After undergoing a double mastectomy at a Pennsylvania hospital in 2014, 27-year-old Katie Robb Sewall learned her breast cancer, which was originally thought to be stage zero was actually stage 3. It had spread from her breast ducts into her lymph nodes.
"We were just floored and gutted," she says, of her and her husband Craig's reactions to the shocking news. "You're pretty sure you're going to live a long and healthy life, and all of a sudden, your life is on the line."
Besides determining the best course of action for cancer treatment, she and Craig faced another hard question that needed to be addressed immediately: What about fertility preservation?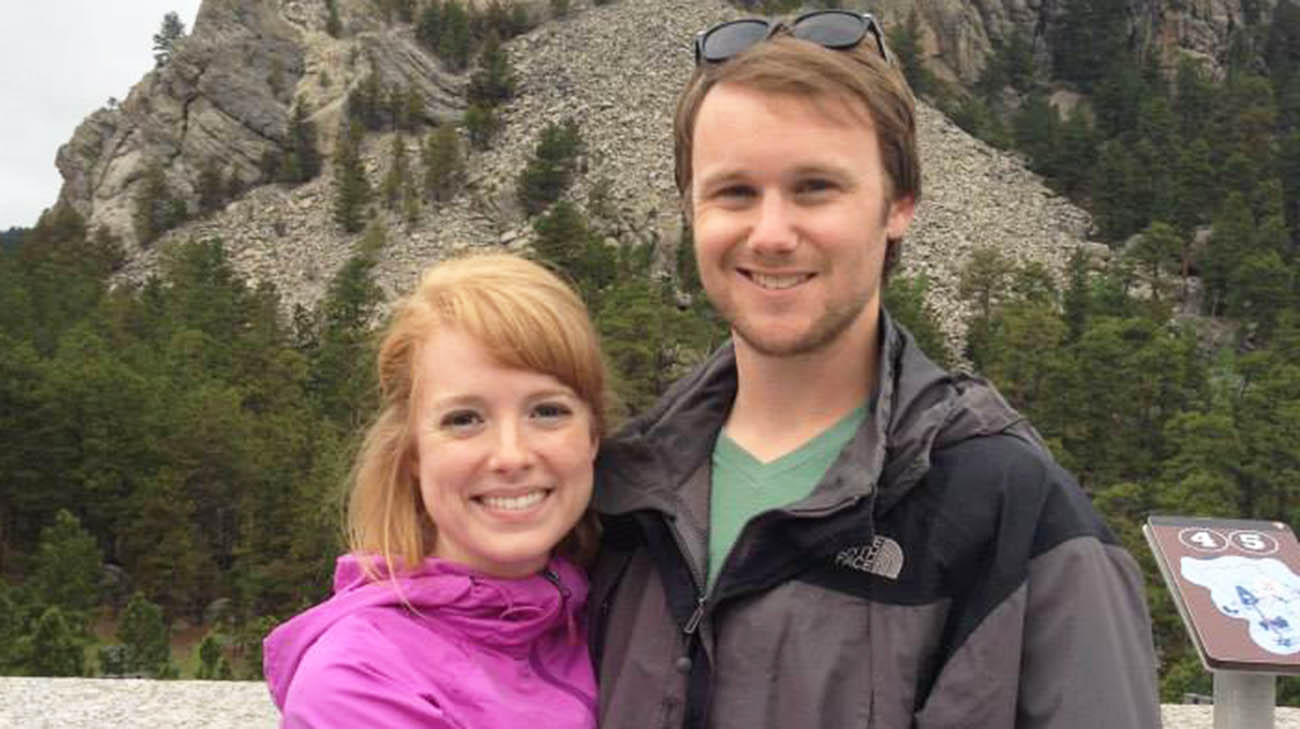 Katie and Craig were shocked to learn Katie had stage 3 breast cancer. (Courtesy: Katie Robb Sewall)
The young couple, who were also in the process of moving from Pittsburgh to Erie, Pennsylvania, during that time, were planning to have children one day. However, the intense and extensive chemotherapy required to save Katie's life could also very likely damage her ovaries, rendering her unable to get pregnant. That thought was devastating for them both.
Explains Katie, "The number one thing was to keep me alive, but if we could find a doctor who could also help us think through all the things we needed to consider regarding fertility, we wanted to be sensitive to that, too."
Some fast yet thorough internet searching revealed what they hoped would be the answer to their question. They learned about Halle Moore, MD, Director of Breast Medical Oncology and Co-Director for the Comprehensive Breast Cancer Program at Cleveland Clinic Cancer Center, who has conducted groundbreaking research on the use of goserelin in women undergoing chemotherapy for breast cancer.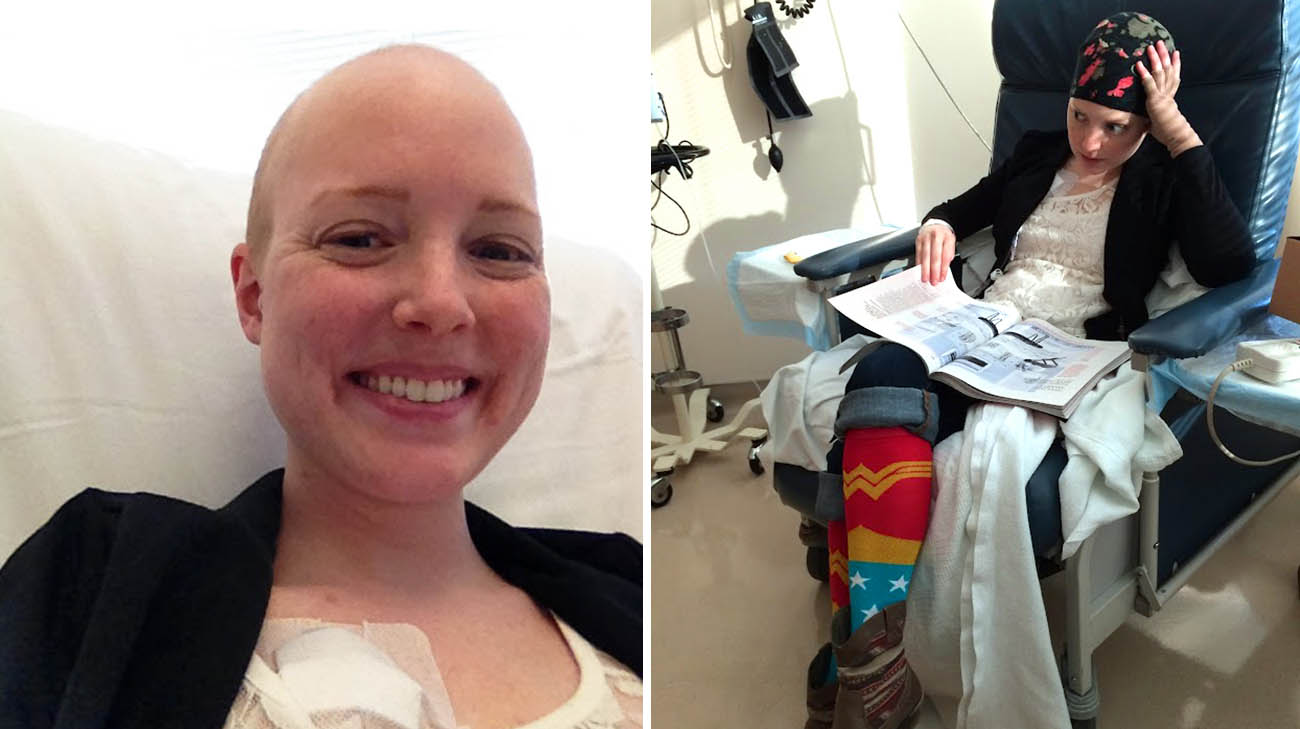 Katie underwent intense and extensive chemotherapy. (Courtesy: Katie Robb Sewall)
In a study led by Dr. Moore, published in the New England Journal of Medicine, goserelin -- a hormone therapy drug -- was found to be highly successful in preserving patients' fertility, by temporarily shutting down the ovaries, as occurs during menopause. Later, when it is determined to be safe to do so after the cancer treatment, the hormone therapy is stopped. The goal is the patient emerges from temporary menopause with well-functioning ovaries.
"We always want to try and do everything we can to cure the cancer, but a lot of those treatments can affect fertility," says Dr. Moore. "In general, I encourage young women hoping one day to give birth to consider all of their options."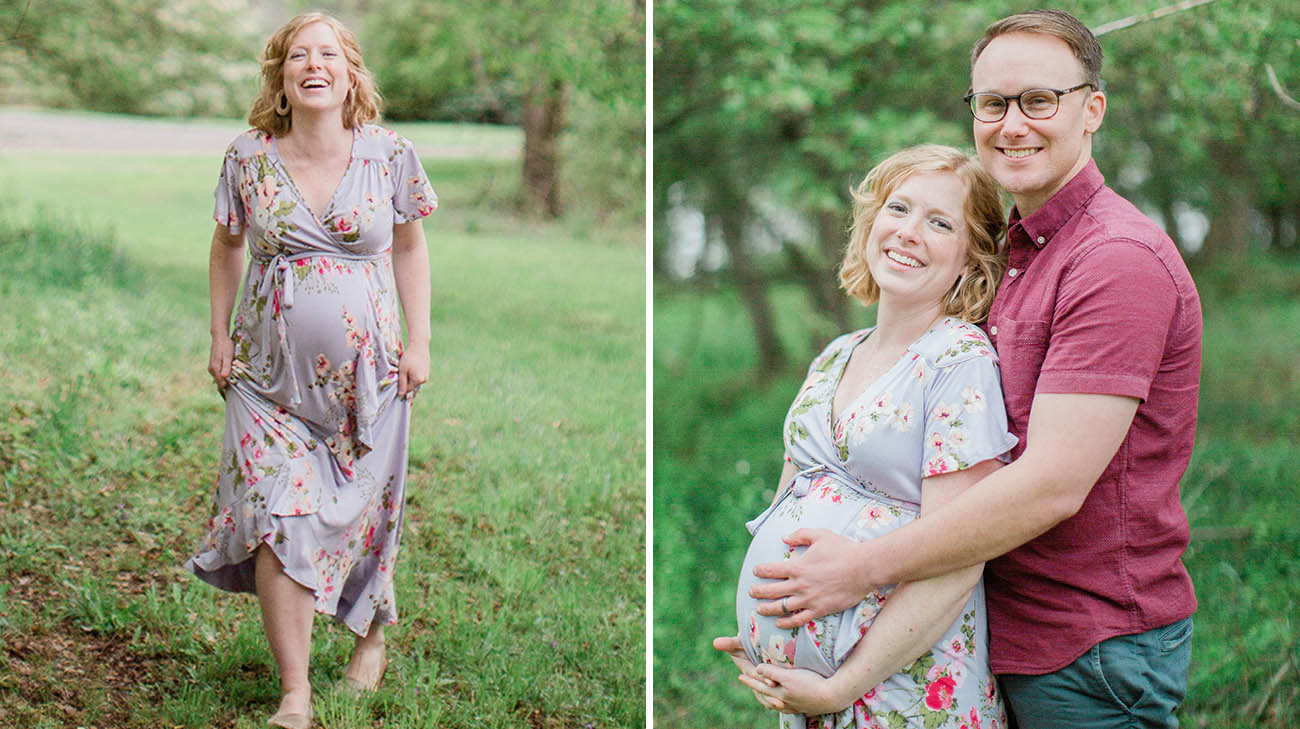 Katie's fertility treatments were successful, and she became pregnant. (Courtesy: Kelsey Kradel Photography)
After consulting with Dr. Moore, Katie quickly underwent in vitro fertilization (IVF) at a local facility, hoping her eggs could be successfully harvested, fertilized into embryos and then frozen for implantation at a future date. Once the eggs were harvested, she began undergoing goserelin injections at Cleveland Clinic, with chemotherapy beginning a few weeks later.
According to Dr. Moore, taking this dual approach gave Katie and Craig more options for the possibility of a future pregnancy. "None of these methods are assured to work out," she says. "The more windows we can keep open, the better the opportunities for success later."
Unfortunately, the embryos didn't lead to pregnancy. However, the goserelin treatment worked in suppressing the function of her ovaries. Katie was hopeful she could become pregnant in the future, although the menopause-like side effects of the hormone therapy were difficult to endure.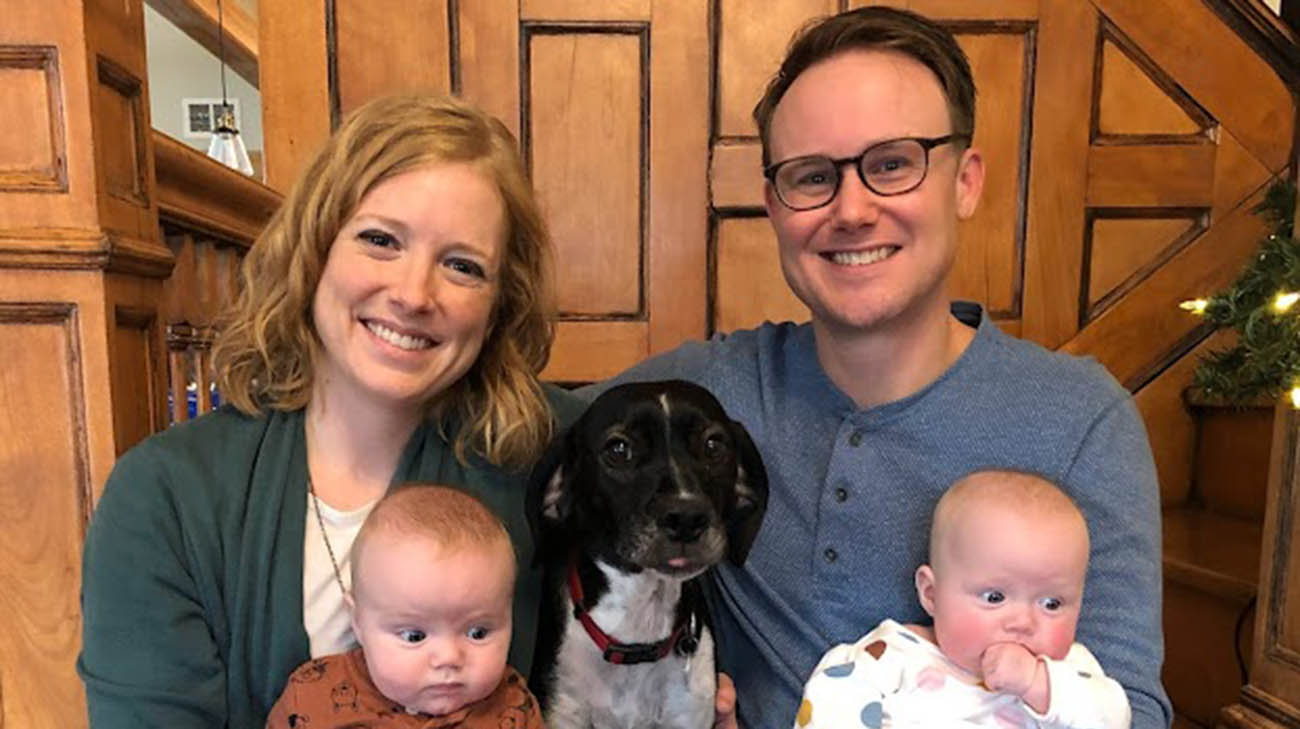 Katie and Craig are loving life with their family of four.
(Courtesy: Katie Robb Sewall)
Also, because her cancer was hormone sensitive, Katie remained on goserelin for five years, well after the completion of chemotherapy, and also received radiation treatment (which she underwent closer to home). Fortunately, at the five-year mark of treatment, there was no evidence of cancer. Dr. Moore gave the green light to suspend the use of goserelin to see if pregnancy was a possibility.
With her ovary function restored, Katie and Craig began the early stages of the IVF process once again, this time at Cleveland Clinic. The fertility treatments were successful and Katie became pregnant.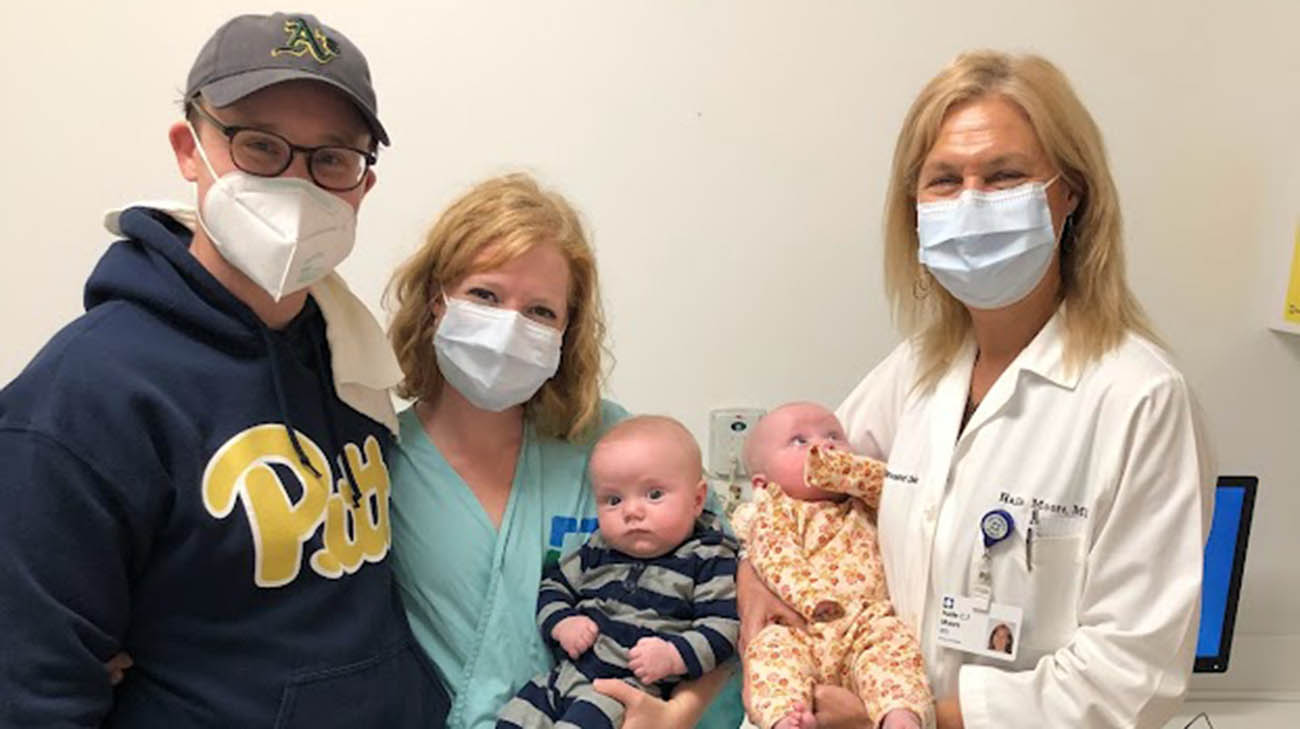 Craig, Katie, Cormac, Millie and Dr. Moore. (Courtesy: Katie Robb Sewall)
"It was just before Christmas, and we found out I was pregnant – with twins!" Katie exudes. "We surprised my parents by giving them a (grandparent) Christmas ornament. It was such an exciting time."
On July 14, Katie, Craig and their families welcomed sister and brother, Millie and Cormac (they call him Mac).
Katie and Craig appreciate the efforts and support of all the medical caregivers who helped them along the way. "When I was diagnosed, we were terrified, but they really just guided us with care every step of the way," states Katie. "When it felt like nothing would be easy for us, they always gave us really top-notch care."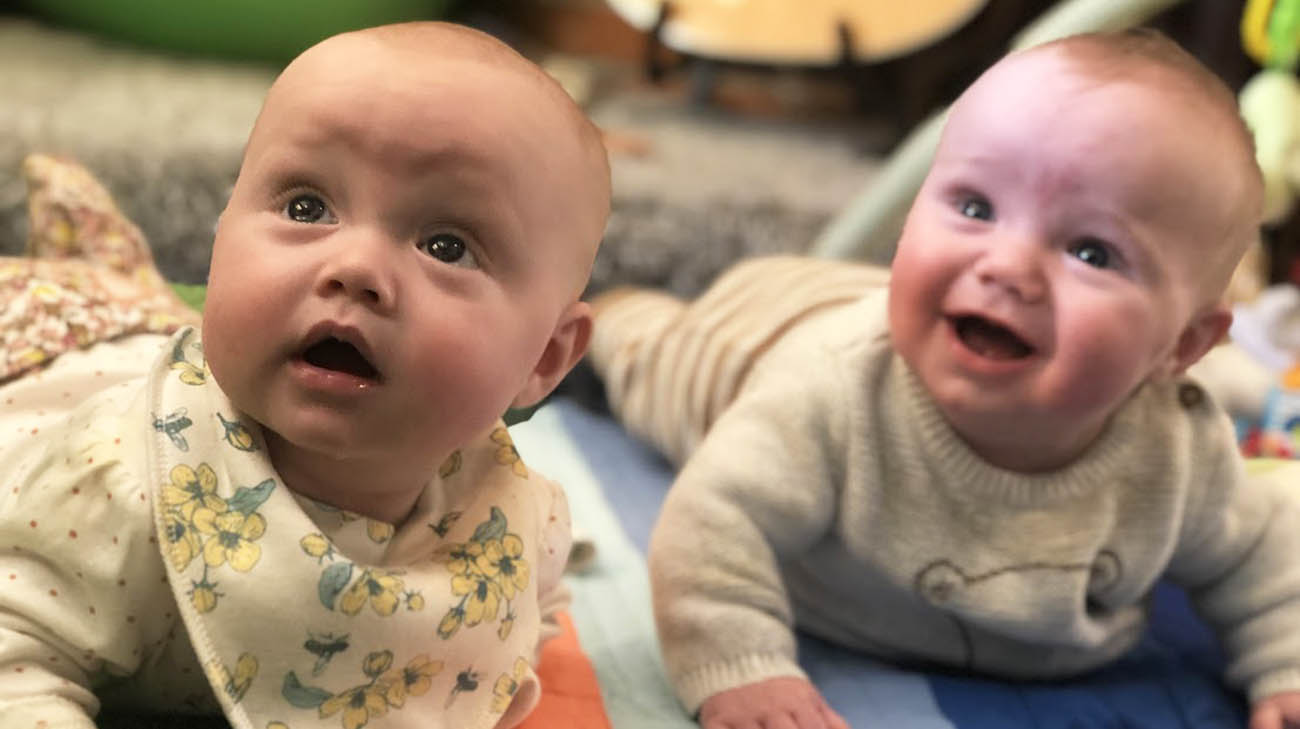 Katie, Craig and their families welcomed sister and brother, Millie and Cormac on July 14, 2021. (Courtesy: Katie Robb Sewall)
Now, with the babies born, Dr. Moore has prescribed another form of hormone therapy for Katie that will hopefully keep the cancer from recurring, while not suspending ovarian function and enabling her to avoid some of the menopause-like side effects, such as bone density loss. She'll likely remain on that drug, tamoxifen, for another five years.
"Cancer treatments can often take a lot away from people, in terms of their normal quality of life," says Dr. Moore. "So we will continue to explore (treatment options) that give them the chance to live the life they hope for like having beautiful twins."
Related Institutes: Cleveland Clinic Cancer Center, Ob/Gyn & Women's Health Institute
Patient Stories
Patient Stories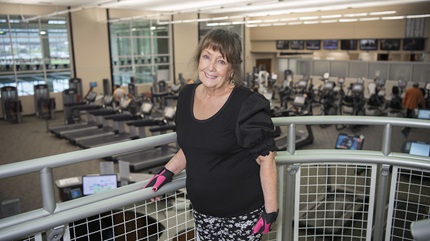 May 18, 2022
"I'm forever grateful for all the support I've received. It has truly made a difference in my life," she says. "My time spent at LifeStyles has been therapeutic and healing."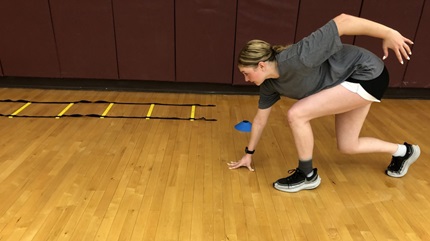 May 10, 2022
"I want to pursue athletic or personal training as a career... the program has benefitted me and it's inspired me to want to help others."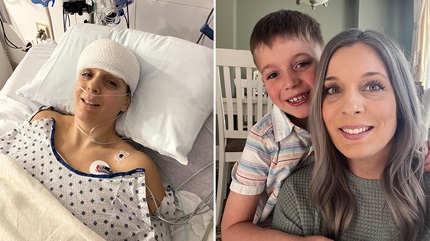 May 9, 2022
"I'm so humbled and grateful for Dr. Recinos and everyone at Cleveland Clinic. He did an incredible job and I truly owe my life to him."