Moments after crossing the Boston Marathon finish line on October 11, 2021, and accepting his coveted finisher's medal, 50-year-old Brad Way stopped by the medical tent of the world's most prestigious race.
He asked to see Tamanna Singh, MD, a Cleveland Clinic sports cardiologist and co-director of the Sports Cardiology Center, who has volunteered at the event several times since her days in sports cardiology fellowship at a Boston hospital.
Moments later, Dr. Singh – who had been tracking Brad via smartphone app throughout his 26.2-mile journey – emerged from the tent, and the doctor and her patient exchanged an emotional hug. Says Brad, "It was just an incredible experience to be able to thank her."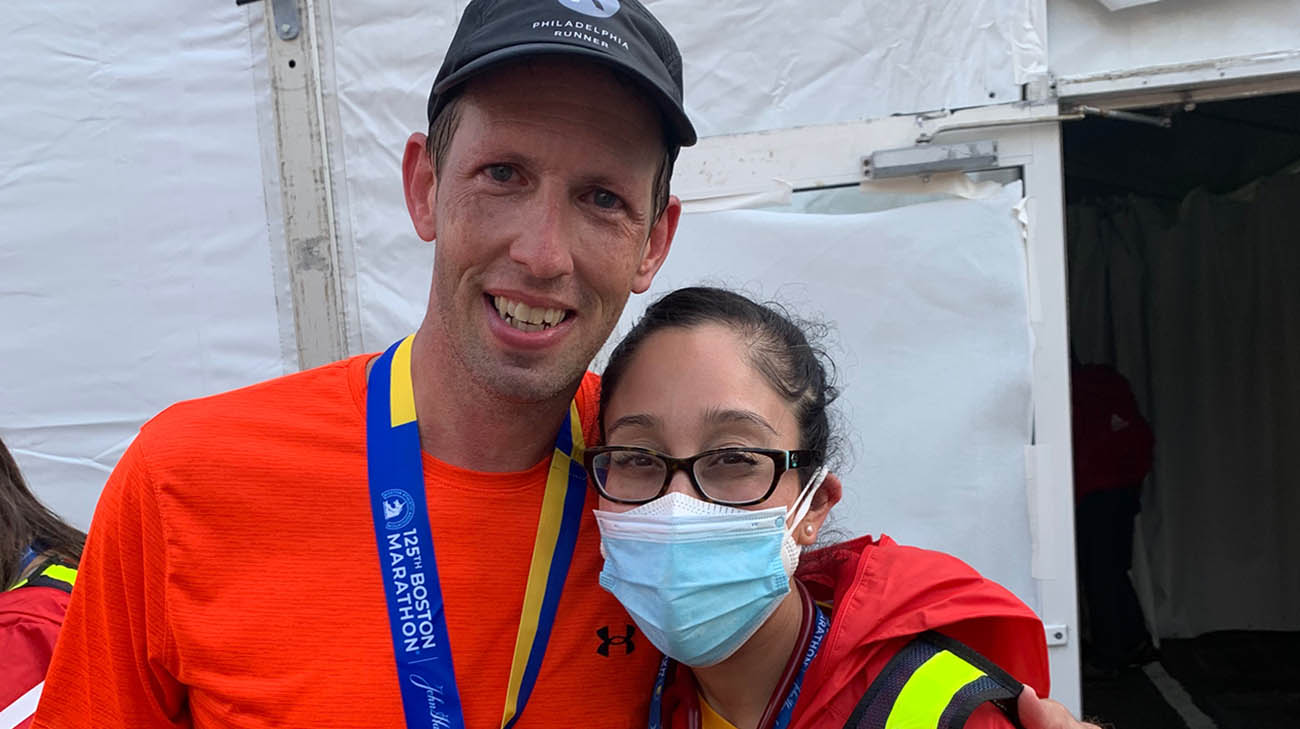 Brad was able to thank Dr. Singh after finishing the Boston Marathon. (Courtesy: Brad Way)
Running in the Boston Marathon was a years-long goal for Brad, who qualified for the event with a few minutes to spare for his age group, with a time of 3 hours, 14 minutes at a marathon in 2019. But when he was diagnosed with a potentially fatal heart condition -- an aortic root aneurysm – in late March, and underwent surgery to repair it on May 17, his Boston plans seemed likely to be put on hold.
But Brad felt otherwise. Says Dr. Singh, who formulated a training plan for Brad and examined him two times leading up to the event, "Brad was extremely motivated to meet his goal, which really made my job easier. He is helping heart patients realize they can do a lot more than they think they can."
Brad typically runs 50 miles per week leading up to a marathon, and planned to do so for Boston. But in late March, just after returning home from a family vacation, he experienced severe nausea and fever, and even fainting spells. Understandably assuming he may have contracted COVID-19, his wife called 9-1-1 and he was taken to Cleveland Clinic Avon Hospital to be examined.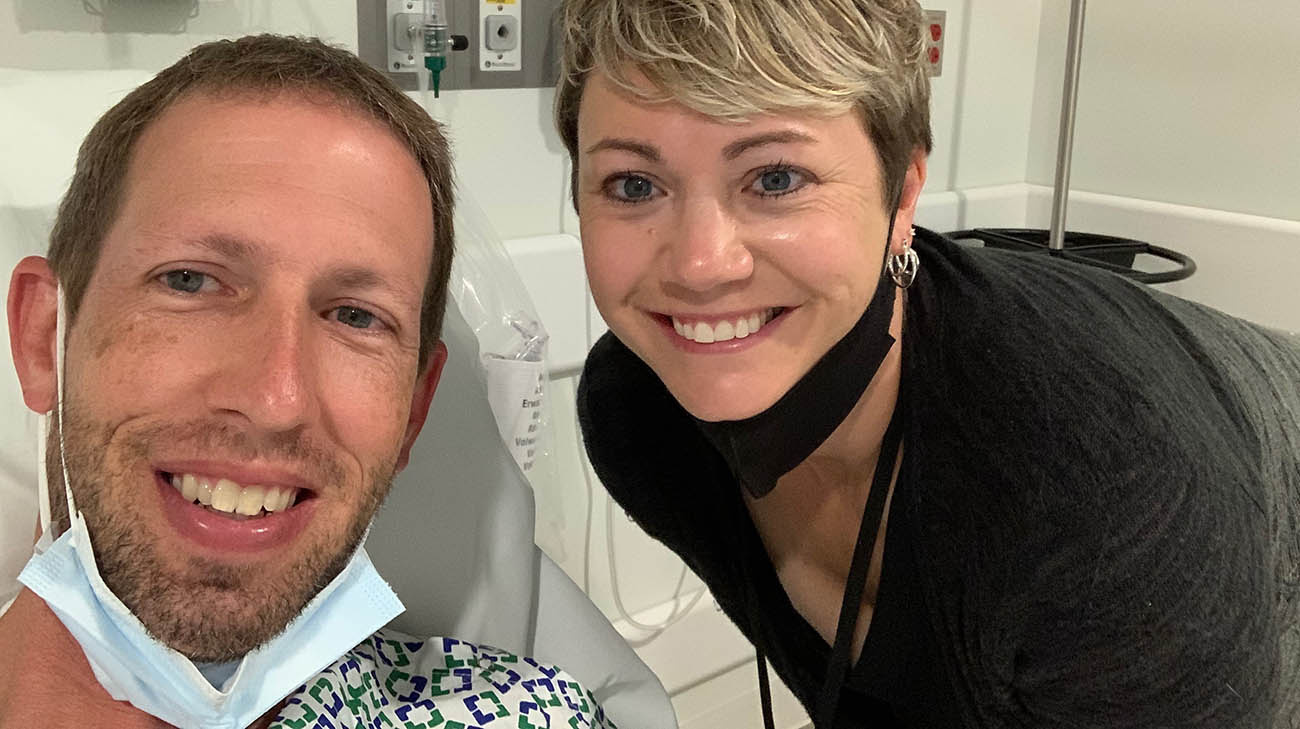 Brad and his wife at Cleveland Clinic. (Courtesy: Brad Way)
Tests confirmed he didn't have COVID-19, but he did have an aortic root aneurysm, in which the wall of the aorta, the body's primary artery, weakens and abnormally expands or bulges. This bulging, or aneurysm, may ultimately lead to a life-threatening rupture if untreated.
"At that point, I had no idea what my future looked like," says Brad. "I could either get the surgery right away, or monitor (the condition) for a while. But it would need to be addressed, surgically, eventually."
Given his youth and otherwise good physical condition, Brad, his wife and Cleveland Clinic cardiologists decided surgery was the best course of action. Six weeks later, his aortic root aneurysm was surgically repaired by Lars Svensson, MD, PhD, Chairman of the Sydell and Arnold Miller Family Heart, Vascular & Thoracic Institute at Cleveland Clinic.
According to Dr. Svensson, Brad's case was similar to that of professional athletes he has treated. Each was able to resume his or her career.
"I fully expect patients like Brad, who have had a successful operation, to go back to their normal life," adds Dr. Svensson, who repaired Brad's aneurysm using a procedure he developed. "Once we fix the aneurysm, the risk of another operation for these patients is less than 3% over 12 years."
Brad's surgery was successful, and he went home after an 8-day hospitalization. As he recovered, and began to regain his strength, Brad was permitted to lightly exercise. "First, it was just a walk to the mailbox," he says. "But I was able to do more every day."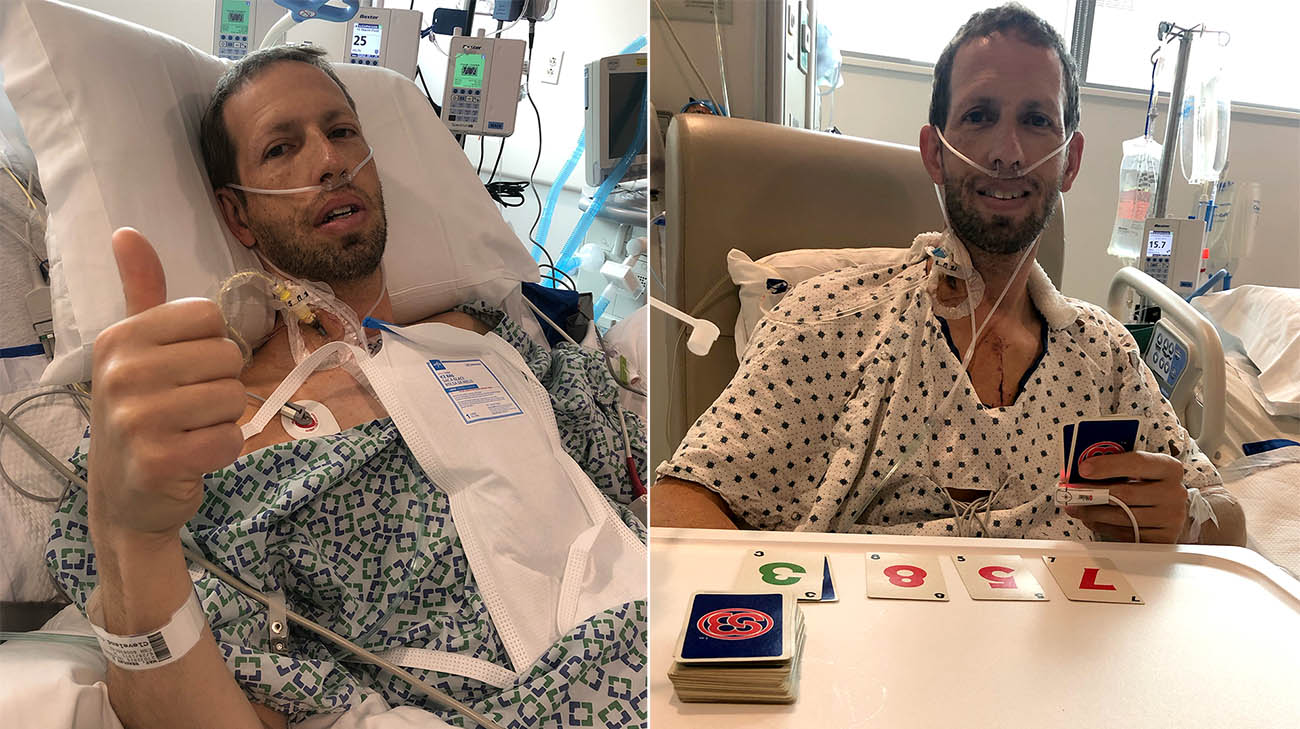 Brad, at Cleveland Clinic, after undergoing surgery to repair his aortic root aneurysm. (Courtesy: Brad Way)
By July, Brad was walking as much as eight miles daily and started running very slow and short distances. Fortunate, the April-scheduled Boston Marathon was delayed, due to the pandemic, to October this year, Brad told his cardiologist he wanted to run again.
He was referred to Dr. Singh, and during their initial meeting on July 30, informed her of his desire to participate in Boston. A runner herself, with three marathons under her belt, Dr. Singh – after conducting an echocardiogram and other imaging tests – readily agreed.
"Brad told me he wasn't looking to get a personal best (time); he just wanted to be able to enjoy the experience," says Dr. Singh. "I said that was completely realistic and that he can totally do this."
Immediately, Brad began running again, albeit more slowly and at shorter distances than he would typically do when training for a marathon. He had just nine weeks until the race.
"Dr. Singh knew all about Boston, so I didn't have to explain why it was a big deal," says Brad. "Together, we tempered my expectations. I just wanted to finish."
As the race drew nearer, Brad felt increasingly confident. One follow-up exam with Dr. Singh confirmed he was ready, and Brad felt this would become a reality.
The day of the Boston Marathon – a point-to-point race that begins in the suburbs and ends downtown, on Boylston Street – Brad was ready. Unencumbered by a runner's usual expectations to push as hard as possible, he enjoyed the run. Brad averaged a little over 10 minutes per mile and finished in 4 hours and 45 minutes, ahead of more than 5,000 other runners. He finished, with his wife, triplet sister, niece and 8-year-old son watching one-quarter mile from the finish line along Boylston Street.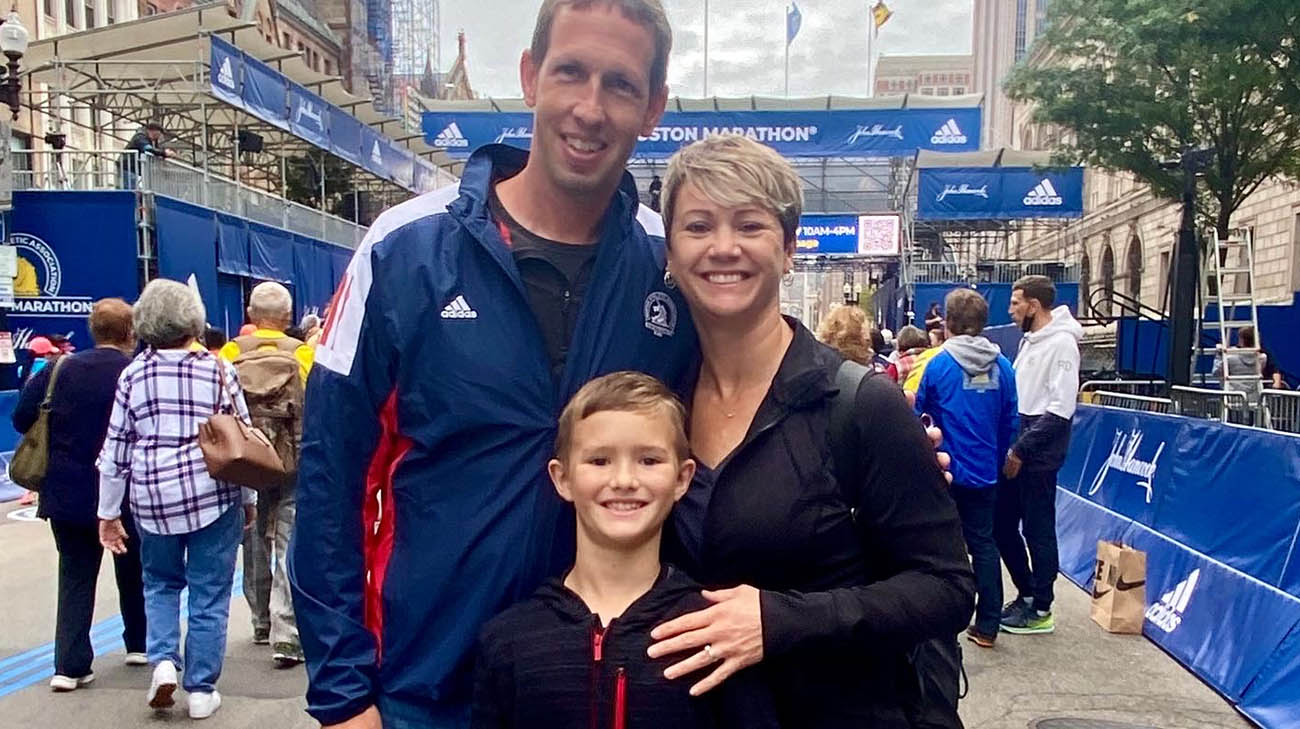 Brad couldn't wait to see his family, including his wife and son, after the race. (Courtesy: Brad Way)
Motivated by the Boston Marathon experience, Brad is planning to run in the Chicago Marathon in October 2022. Dr. Singh is training for her fourth marathon, in California, in December 2021. Occasionally Brad takes runs in a group that includes Dr. Singh, as they both seek their next milestone.
"Originally, my goal was to run Boston and then stop (competitive) running. Given the past five months, this was my wife's hope as well. But I was so energized that I'm going to keep on going," states Brad. "I hope my story provides some inspiration to others, that you can get back to what you love even after heart surgery. It's been quite a ride."
Related Institutes: Heart, Vascular & Thoracic Institute (Miller Family)
Patient Stories
Patient Stories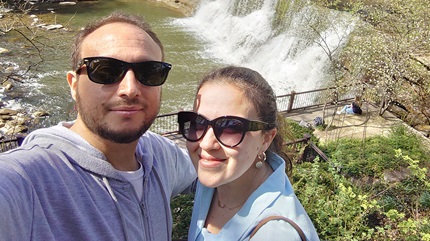 Sep 18, 2023
"Besides my first transplant, I've had other noninvasive surgical procedures, and I needed pain medication for all of them but not this time."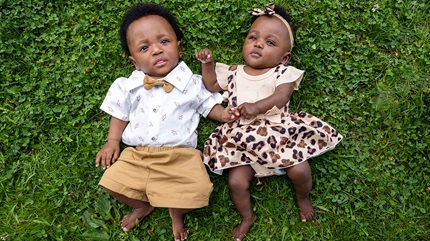 Sep 15, 2023
"Thinking about everything Kimyah and DJ have been through, it was hard to imagine us ever getting to this point. It was unclear if they would be able to do anything by themselves. Now, they're trying to do everything by themselves."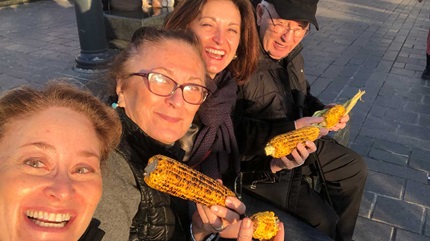 Sep 15, 2023
"My advice to others would be not to ignore changes in your body. Don't rationalize, like I did. Pay attention and ask your doctor to help you check them out."