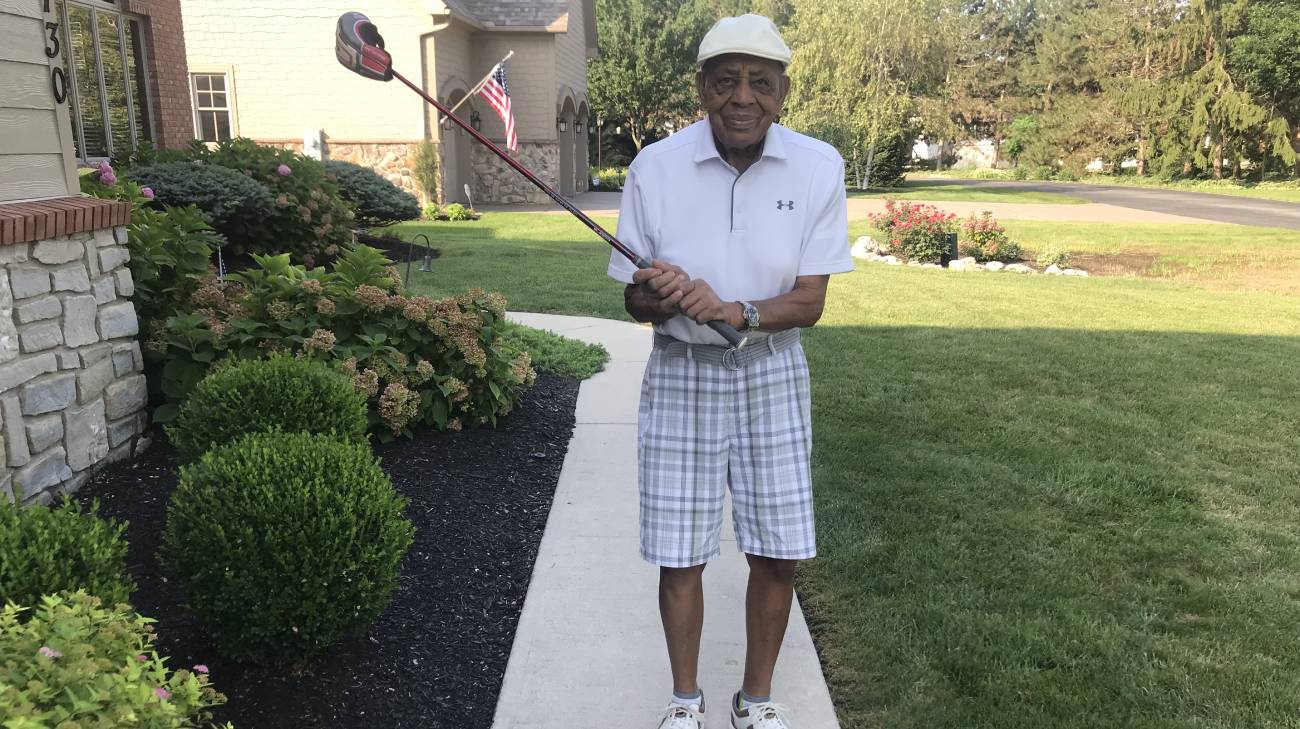 What is an orthopaedic surgeon to do when a war hero is tired of dealing with knee pain that interferes with his ability to do daily activities and is eager to have surgery so he can get back to traveling, taking walks with his wife and playing golf?
"As with every patient, I was very careful to get him cleared for surgery," says Michael Kolczun, MD, an orthopaedic surgeon who sees patients at Cleveland Clinic Lorain Family Health and Surgery Center and Richard E. Jacobs Health Center in Avon, and performs surgery at Cleveland Clinic Avon Hospital at Richard E. Jacobs Campus and Lutheran Hospital. "To him, it was just a surgery. To me, it was much more. I'd be operating on a man who had overcome so much, including being shot down over Austria and captured. A true hero."
In April 2021, Dr. Kolczun performed partial knee replacement on retired U. S. Air Force Lieutenant Colonel Harold Brown, a member of the Tuskegee Airmen who flew with the 332 Fighter Group in World War II, and now lives in Port Clinton with his wife, Marsha Bordner.
Several years ago, Mr. Brown began having periodic pain in his left knee. Over time the pain became worse and more frequent, getting to where it was really hurting and difficult for him to play golf.
"I worried if I took a full swing, I'd fall on my behind," says Brown, who made an appointment to see Dr. Kolczun at the recommendation of a friend. "We had a wonderful conversation and he asked me a lot of questions."
There are three compartments in the knee. In a total knee replacement, all three are replaced or resurfaced. In partial knee replacement, just one compartment is replaced or resurfaced.
"We prefer to do the smallest operation that will make you better," says Dr. Kolczun. "Mr. Brown's issue was limited to the inside compartment of his knee – the most common variety of progressive osteoarthritis. He was a candidate for total or partial joint replacement. We discussed the risks and benefits of both and he chose partial, which allows for faster recovery."
Mr. Brown had surgery at Cleveland Clinic Avon Hospital in late April, arriving in the morning, with surgery taking about an hour. Done using spinal anesthesia (common for most hip and knee replacement surgeries) he stayed overnight and went home the next day.
"I felt fine. Shortly after surgery, two burly guys from physical therapy came in and told me they were there to take me for a walk," says Mr. Brown. "I was surprised, and if anyone behind me was watching, they probably thought I was walking like a drunken sailor, but I did it."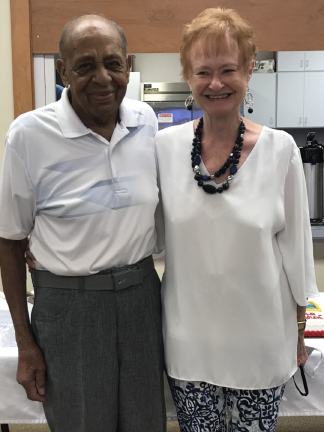 Upon returning home, Mr. Brown used a walker for a couple of weeks, then a cane. After more physical therapy and progressing to walking without any help whatsoever, he slowly got better and better. He went back to the golf range to hit a few balls, and by August had already played a few full rounds of golf.
"Mr. Brown was very motivated to have surgery and do his exercises after, and that was key to his success," says Dr. Kolczun. "I'm honored to have been able to provide his care, that he chose to Cleveland Clinic, and that we had the right surgery for him."
Related Institutes: Orthopaedic & Rheumatologic Institute
Patient Stories
Patient Stories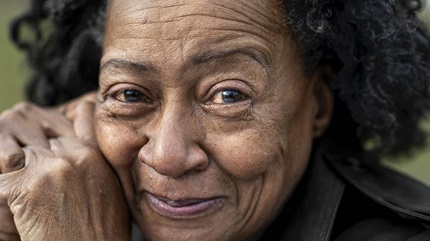 Jan 17, 2022
"I was very lucky. You're not helping anyone by waiting until things get out of hand."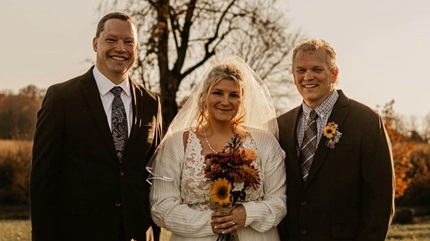 Jan 6, 2022
"I'd been up since 2:30 in the morning, when I got the call that I may have to say my goodbyes to Erik."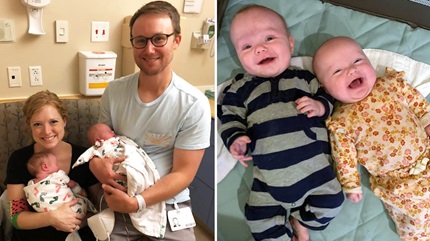 Dec 30, 2021
"When I was diagnosed, we were terrified, but they really just guided us with care every step of the way."