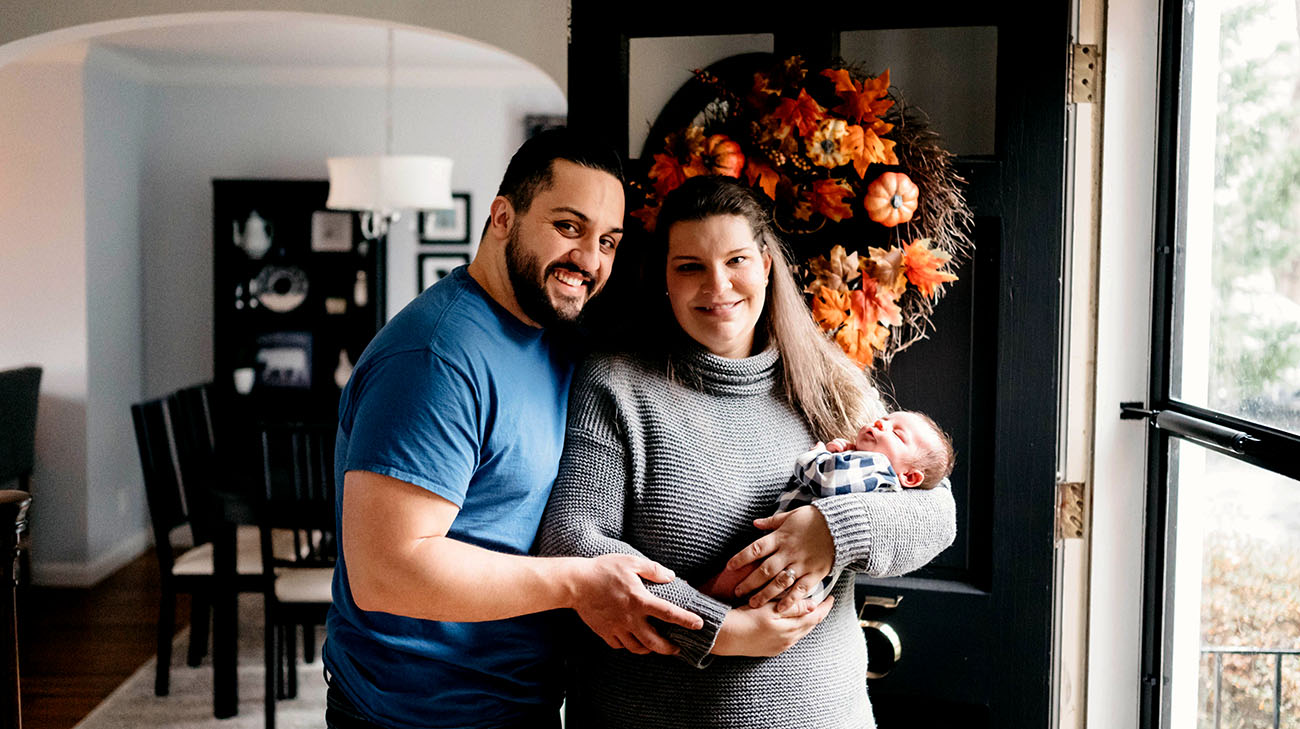 As the clock struck midnight on March 19, 2020, Eric Alves got "a birthday present I'll always remember."
His wife, Brienne, waited until it was officially Eric's birthday to gleefully share the news that she was pregnant with their first child, a miracle of modern medicine they feared might never take place.
"We cried happy tears," recalls Eric, of his birthday surprise. "Brienne and I embraced each other as we realized that what we had been dreaming of was really going to happen."
Two years earlier, Eric had been diagnosed with azoospermia, a rare condition in which no measurable sperm can be detected in a man's ejaculate, or semen.
Told by a reproductive endocrinologist that conceiving a baby would be impossible, the Akron couple did additional research and sought the opinion of one of a leading male infertility specialists, Neel Parekh, MD, a urologist at Cleveland Clinic's Glickman Urological & Kidney Institute. After thoroughly examining Eric and his medical history, including the fact that Eric's testicles were undescended until surgically corrected at age 10, Dr. Parekh believed an innovative procedure might help.
"My goal was to discern the answer to the question: is this a blockage from that earlier surgery, that prevents the sperm from exiting the testicles, or is this a sperm production problem?" explains Dr. Parekh. "I had a high suspicion it was a production problem, and that's when we went down the path of surgery."
Dr. Parekh recommended that Eric consider microsurgical testicular sperm extraction (microTESE), a surgical procedure that takes sperm – if it can be found -- directly from the testicular tissue of a man's reproductive system. Once it is analyzed in the andrology lab and found to be viable, the surgeon can then extract enough sperm to be used to fertilize eggs harvested from Brienne in an in vitro fertilization (IVF) procedure.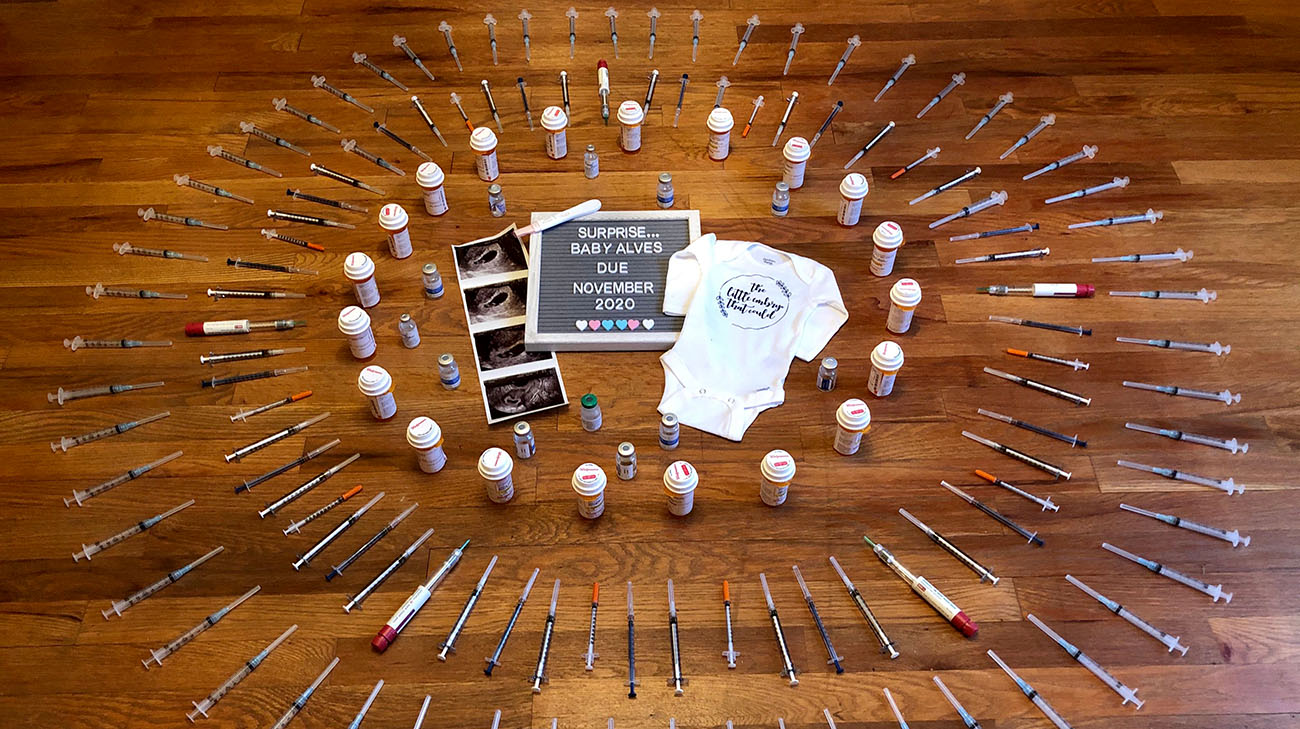 Brienne underwent IVF and doctors were able to retrieve 17 eggs. (Courtesy: Brienne Alves)
While some couples choose to have any sperm harvested via microTESE to be frozen for future use, the Alves's chose a "fresh" extraction that could be used immediately, as they didn't want to risk losing any viable sperm during the freezing process. So, simultaneously with Eric's operation, an IVF procedure was performed on Brienne by Jeffrey M. Goldberg, MD, who is Section Head for Reproductive Endocrinology and Infertility at Cleveland Clinic.
"I came out of the procedure and they told me they had retrieved 17 eggs!" recalls Brienne. "And then, as I was being wheeled over to wait for Eric in the waiting room, Dr. Parekh actually stopped me in the hallway to tell me that they had found sperm in Eric. It was a really, really exciting time. I will never forget that moment."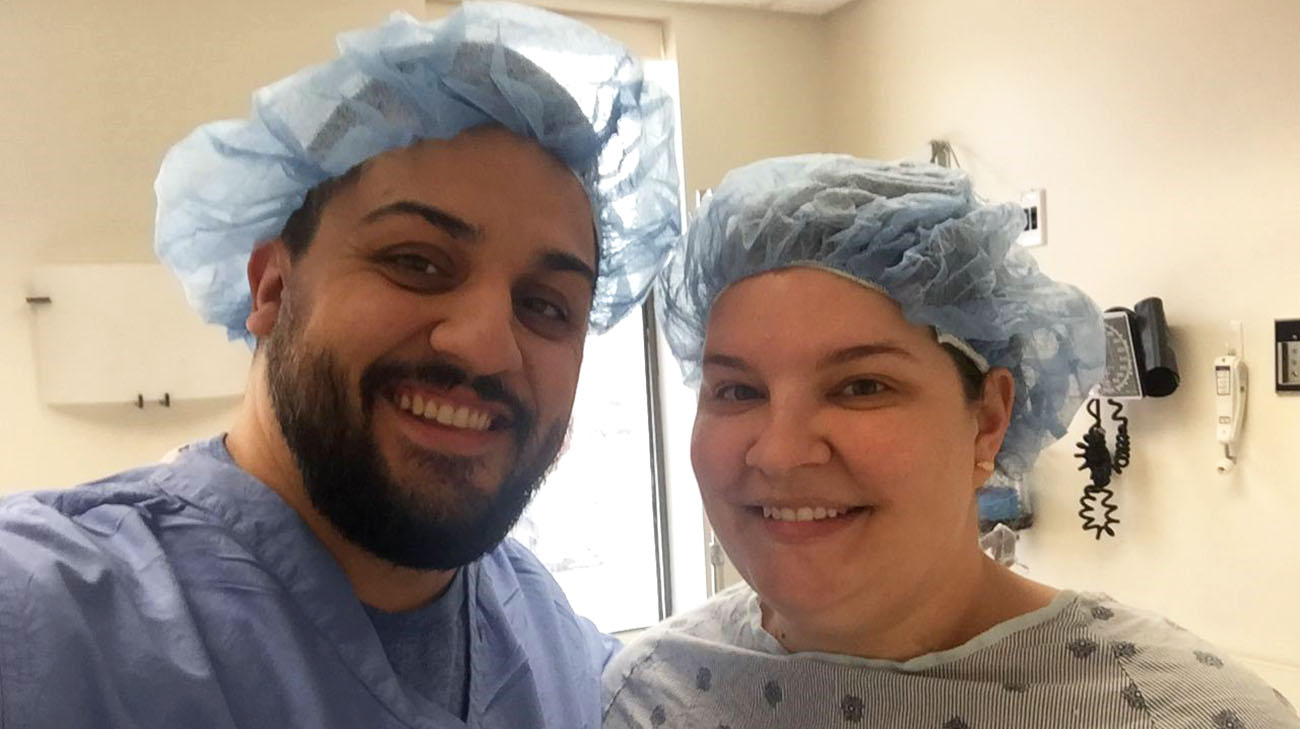 Eric and Brienne had simultaneous procedures so they wouldn't risk losing any viable sperm. (Courtesy: Eric and Brienne Alves)
A few months later, in January 2020, the couple embarked on the next phase of their journey: preparing for and conducting a frozen embryo transfer. They used one of her eggs, fertilized with Eric's sperm in a laboratory, and placed it into her uterus. The procedure took place on March 9, 2020, just hours before this and other elective surgeries were suspended for several months due to COVID-19.
Ten days later, Brienne learned she was pregnant.
"I'm so grateful for Cleveland Clinic and for modern science, like IVF and microTESE. Because without them, we wouldn't have our son," says Brienne. "Just 10 years ago, with this diagnosis we wouldn't be sitting here talking about having our own child because microTESE didn't exist."
Throughout their three-year struggle to become pregnant, Eric and Brienne dealt with the stress of infertility, a problem affecting about one in eight couples trying to conceive. Each participated in Facebook support groups related to infertility, and they received counseling to help deal with the emotional pain as their frustration mounted.
"When you're told there's a possibility that you don't have sperm, there's a possibility that you won't be able to have a child, you sort of feel shame," says Eric. "I think it's important for men to know you're not alone and that there are doctors like Dr. Parekh who can help. Never give up!"
When Noah was born, after Brienne endured 37 hours of labor, she says "I remember seeing him and hearing his cry and I just thought oh my goodness, he's real. And the first thing I noticed was he has Eric's ears."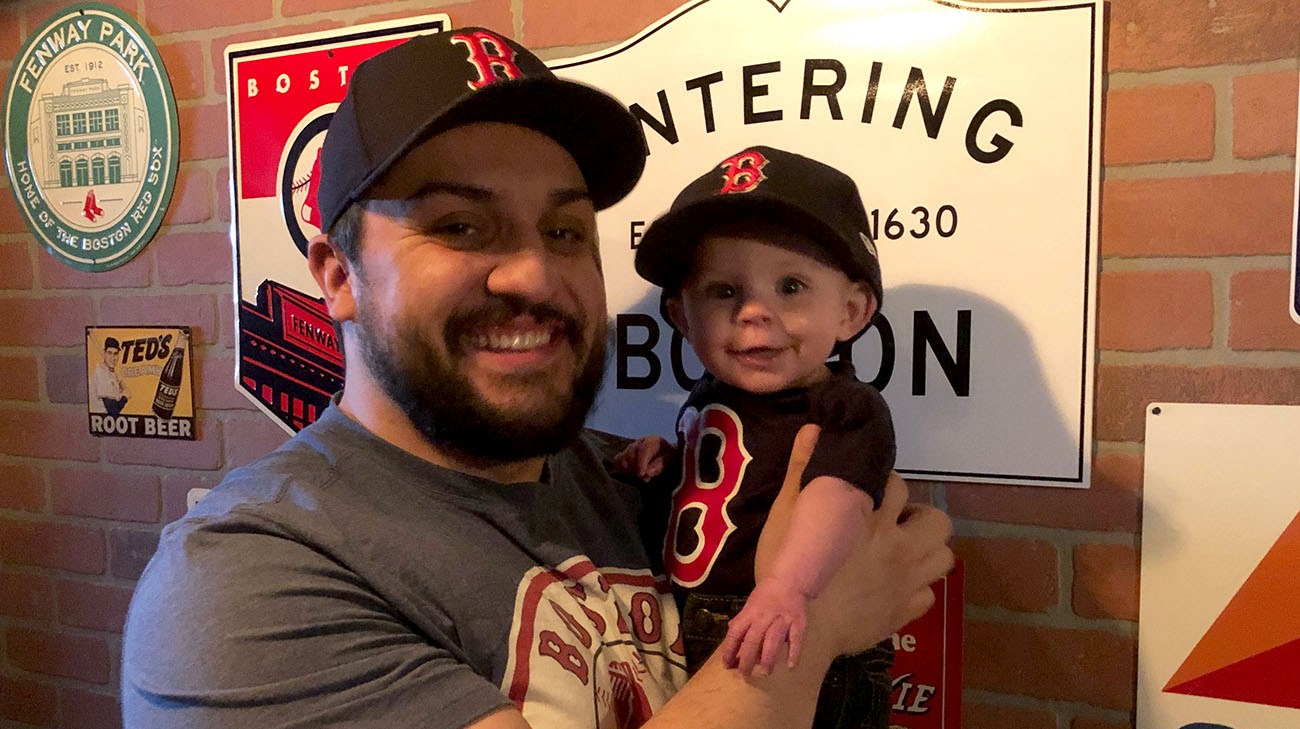 After Noah was born, Brienne noticed he had Eric's ears. (Courtesy: Brienne and Eric Alves)
Dr. Parekh encourages couples like Eric and Brienne to not despair when dealing with infertility, as options to treat the problems that cause it are increasingly available thanks to continual medical advancements.
"Eric had been told there was no hope for him, but it's really important that couples know there are a lot of different avenues to explore," states Dr. Parekh. "Technology has come a long way. And there are a lot of new techniques, medications and treatments at our disposal to help the chances at conceiving."
Related Institutes: Glickman Urological & Kidney Institute, Ob/Gyn & Women's Health Institute
Patient Stories
Patient Stories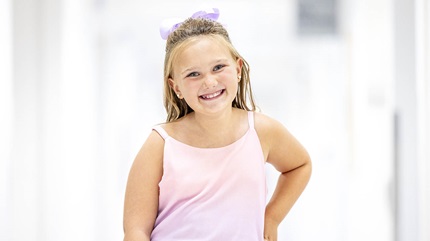 Sep 22, 2023
"This wraps up a chapter in her life we hope we never have to reopen. Audrey handled everything like a champ, and we are so grateful and proud."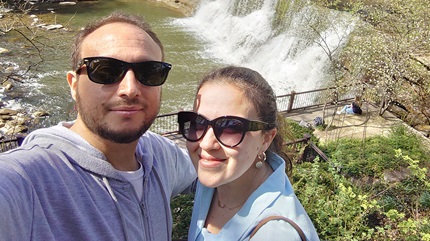 Sep 18, 2023
"Besides my first transplant, I've had other noninvasive surgical procedures, and I needed pain medication for all of them but not this time."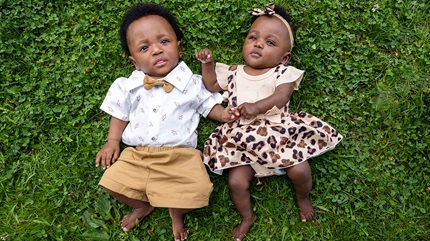 Sep 15, 2023
"Thinking about everything Kimyah and DJ have been through, it was hard to imagine us ever getting to this point. It was unclear if they would be able to do anything by themselves. Now, they're trying to do everything by themselves."