Most parents say they will do anything for their kids. When 16-year-old Paul Witzigreuter had medical challenges starting shortly after birth, his parents, Amy and Dan, didn't hesitate to help their son. Not only are they both organ donors for Paul, but Amy started a business to help him and classmates at Cleveland Clinic Children's Lerner School for Autism gain independence and learn life skills.
As Allison Benedict, school administrator, states "Amy and Dan have been Paul's biggest champions from day one, and that's made a huge impact on his progress. The entire family is incredibly supportive and have given him everything he's needed to be successful."
Not that the journey has been easy for Paul, his parents and siblings Eve, 22, and Luke, 20. Soon after birth, Paul was diagnosed with biliary atresia, a condition in newborns in which bile is blocked from moving from the liver to the small intestine, thereby damaging liver function. His kidney function was poor, too.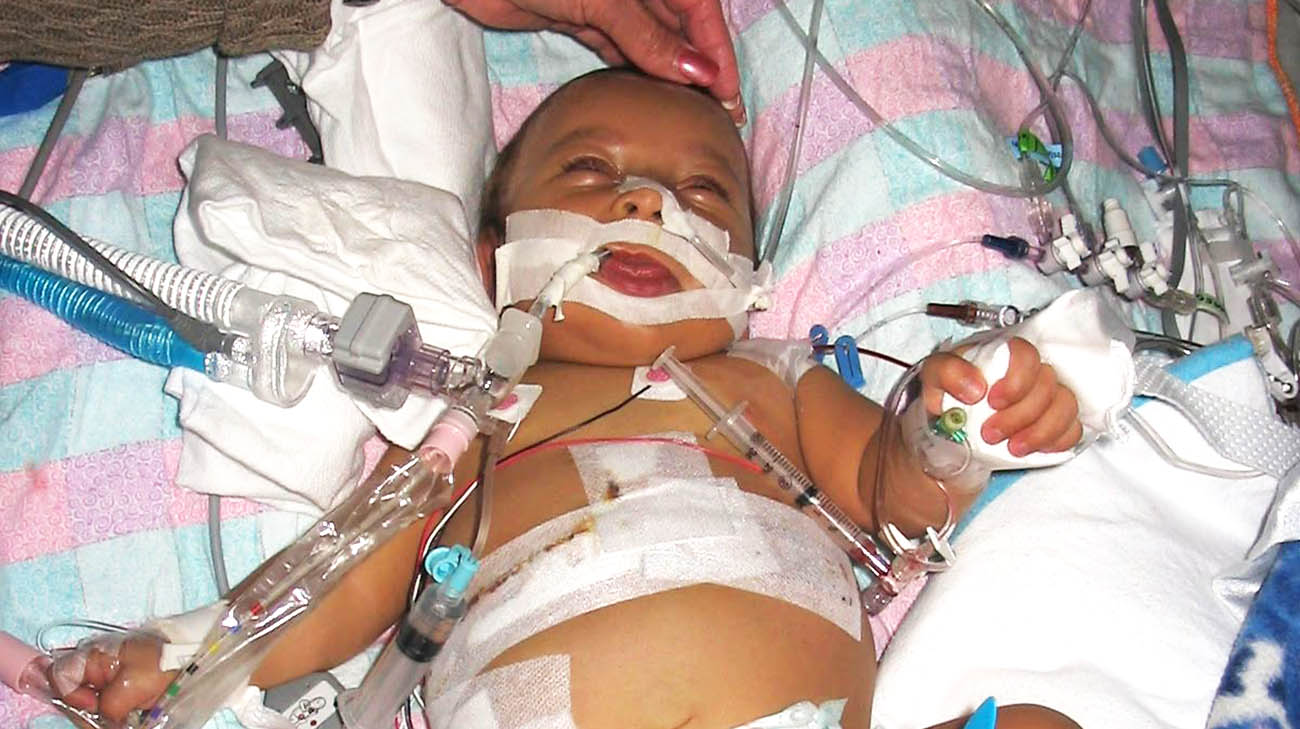 Doctors diagnosed Paul with a condition called biliary atresia --a disease of the bile ducts. (Courtesy: Amy Witzigreuter)
"Within a week, Paul had enough tests done to know that he was going to need a liver transplant soon and a kidney transplant at some point in his life," recalls Amy. "For most of that first year, we were in and out of the hospital. He had a really rough time. Every infection you could have, Paul got."
When Paul was 8-months-old, he underwent a liver transplant at another Ohio hospital, receiving a portion of his mother's liver. However, Paul suffered through organ rejection issues and other challenging medical problems. Once his condition improved, Amy and Dan noticed he wasn't hitting most of the verbal, social and other developmental milestones typical for infants and toddlers.
"He had a good reason to be behind, because of all his medical issues," says Amy. "But things were just not developing correctly. He was not making any gains in speech, and we could tell he wasn't really connected to us. We knew things weren't right."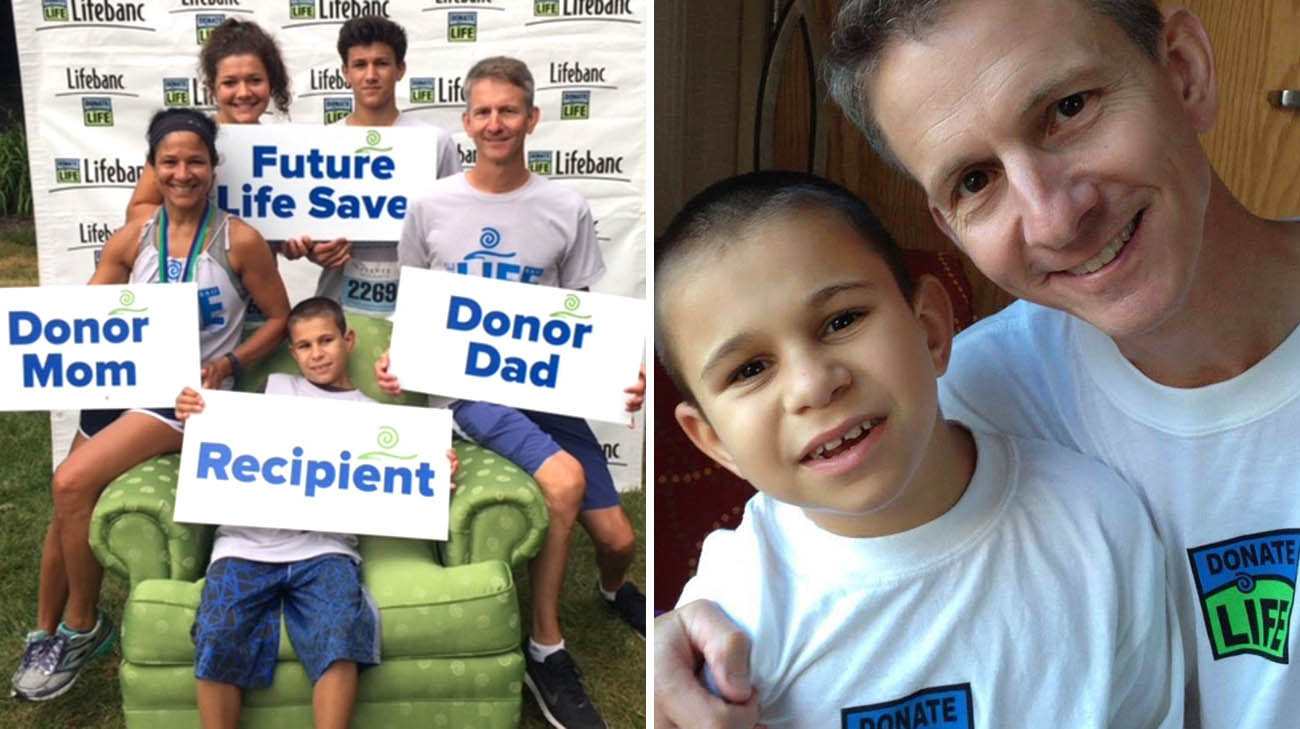 Amy donated a portion of her liver to Paul when he was 8 months old. Dan donated his kidney to Paul when Paul was 8 years old. (Courtesy: Amy Witzigreuter)
Adds Dan, "We thought he was deaf because he would stand in the corner and not respond or look at you if you called his name. He was in his own world. Those things were just screaming at us that something is not right."
After a visit to Cleveland Clinic Children's, Paul was diagnosed with autism spectrum disorder (ASD), a neurodevelopmental disorder associated with difficulties in social communication, including verbal and nonverbal communication, deficits in social interactions and restricted, repetitive patterns of behavior.
Explains Dan, "This has been one of our hardest challenges with Paul. With a medical diagnosis, the doctors always have a plan laid out for you. With autism, there's often no defined plan."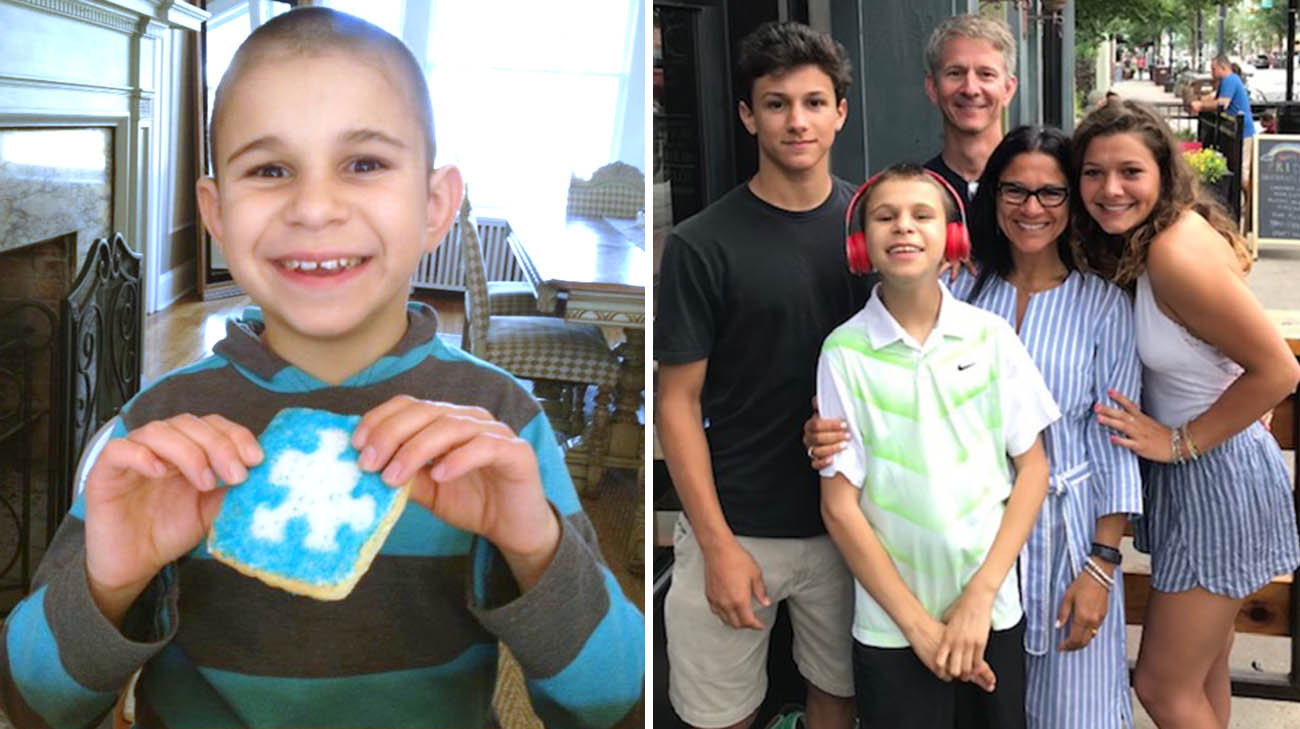 Doctors diagnosed Paul with a moderate form of autism when he was 2. After he started attending the Lerner School for Autism, his family noticed a big improvement in his interactions with them. (Courtesy: Amy Witzigreuter)
Devastated but undaunted, Amy and Dan sought the best treatment and educational option available for Paul, which led them to the Lerner School for Autism. A chartered, non-public school serving students ages of earliest diagnosis to 22, with early childhood and school-age programs. The school and its staff became the conduit that opened the world to Paul.
Almost instantly after enrolling Paul at age 2, they noticed major differences in their son. "In the first year (at Lerner), he just exploded. It was great to see him have interests and want to be with his siblings," notes Amy. "That gave us hope that he could keep pushing forward and trying new things."
After his kidney transplant at age 8, Paul again experienced an exponential spike in development. "Now that he was (physically) well, he became more curious. He started climbing and doing things he never would have pursued before," she adds. "He was like a new kid."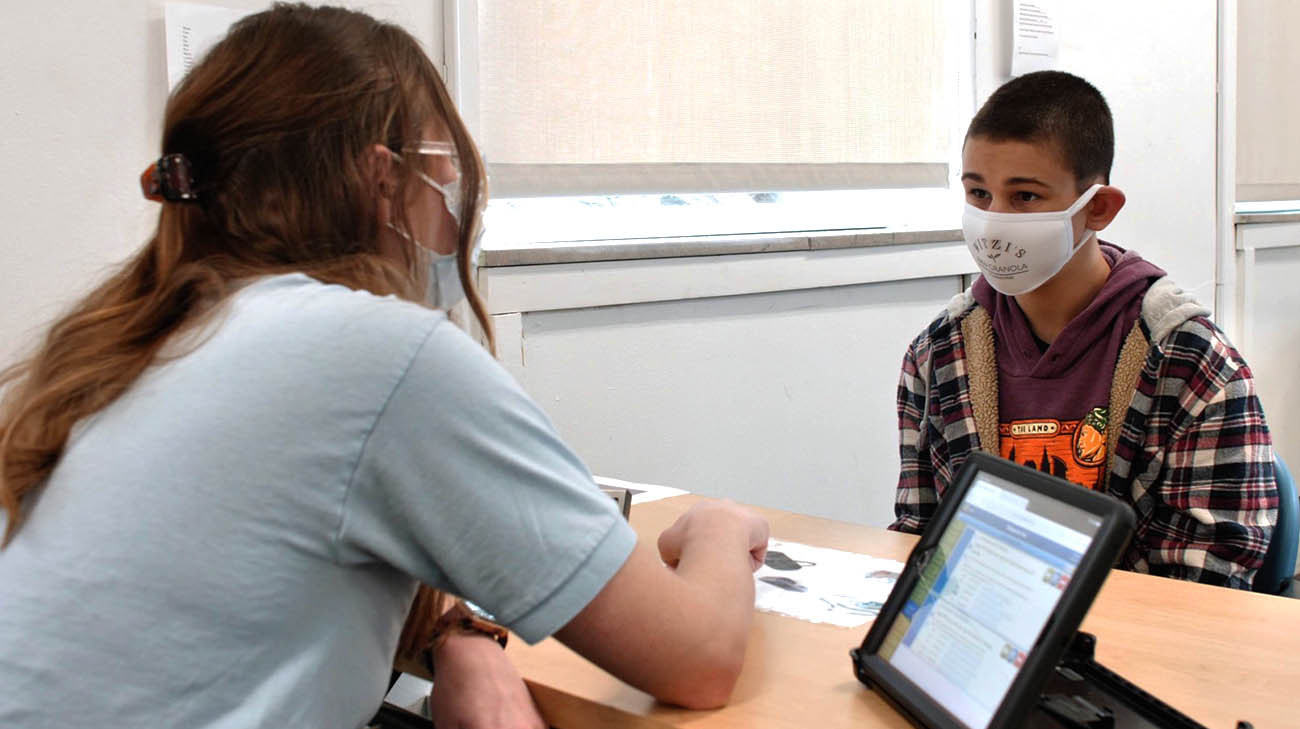 Paul with one of his teachers at Cleveland Clinic Children's Lerner School for Autism. (Courtesy: Cleveland Clinic)
Still, as he grew into a teenager, Amy and Paul began to worry about Paul's future. Well aware a national study revealed young adults with autism were less likely to be employed than their peers with other disabilities, they found opportunity for Paul.
Due to Paul's difficulties in eating certain foods, Amy began making granola to meet his taste and nutritional needs. The rest of the family, and friends, loved her recipe, too. In 2018, Amy embarked on an entrepreneurial career with the launch of a granola company.
Amy and Dan have loved watching Paul strengthen his relationship with his siblings over time. (Courtesy: Amy Witzigreuter)
With a boost from the school's vocational trainers, Paul and two classmates prepared to spend part of their vocational time with his mom, training in the granola kitchen and performing such duties as assembling, bagging, heat-sealing and labeling the products.
According to Dan, the job has propelled Paul to new heights. "It's amazing to see what he can do there. When you realize how much effort it takes for him to learn something, it's just unbelievable. All the people involved to get him to that point have played a huge role."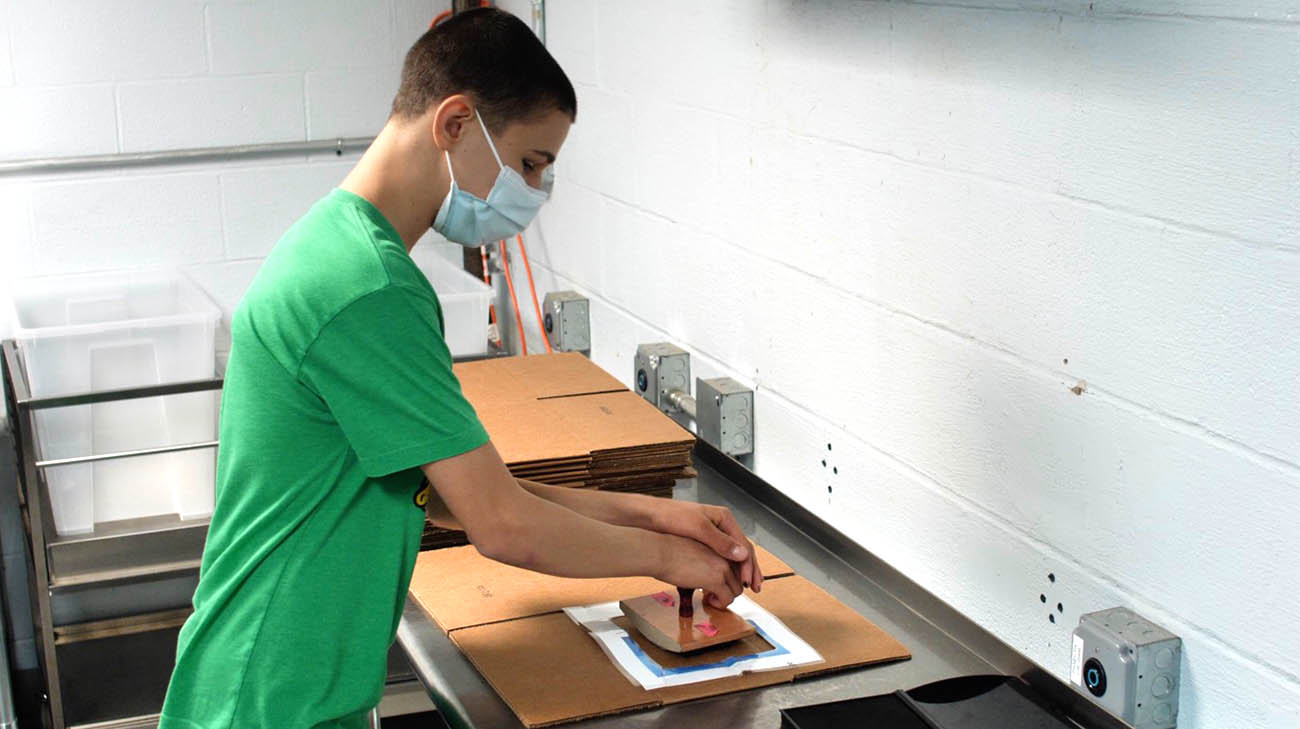 Paul, and two other kids, from the Lerner School for Autism, do part of their vocational training at Amy's granola company. Their work includes stamping boxes, filling bags and applying labels. (Courtesy: Cleveland Clinic)
Amy's hope is when Paul leaves the school in a few years, he'll be able to live independently in a supportive facility and manage a job of his choosing. She says there will always be a safe and supportive environment for him at the granola company too. "He has come such a long way. He always has a smile on his face and lives totally in the present. He doesn't worry about what happened yesterday. We should all live that way."
Says Allison, "It's really amazing to see how Paul has progressed from that little boy who couldn't communicate and cried, to this young man who has increased his level of independence and loves being around others. I hope he maintains that happy go lucky personality and never loses that smile."
Register with Lifebanc to be an organ donor.
Related Institutes: Cleveland Clinic Children's
Patient Stories
Patient Stories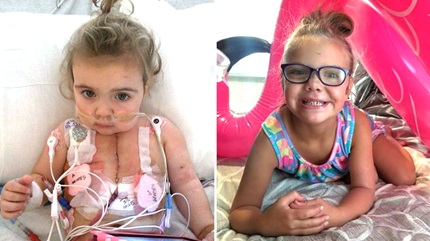 May 14, 2021
"Nobody knows she's had a heart transplant unless we tell them. It's been amazing."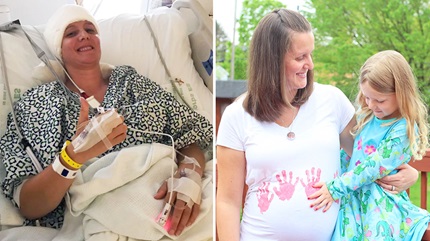 May 9, 2021
"I thought seizures were something I was going to have to live with forever."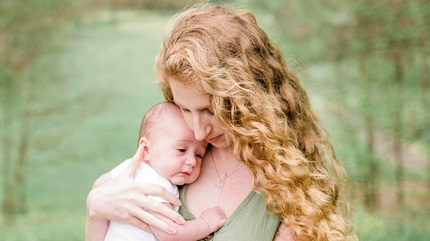 May 7, 2021
"I was prepped for heart surgery, just in case. We had a whole team ready to support us."